DAVAO ORIENTAL — Thirty Persons Trading Illegal Drugs (PTIDs) complete the 12-day intensive clinical care for Matagumpay na Pagtawid Project Tulay: A Brief In-House Clinical Intervention for Drug Surrenderers as a component program of the provincial government-run Bagong Bahay Para sa Bagong Buhay: A Balay Silangan Reformation and Outreach Drop-in Center.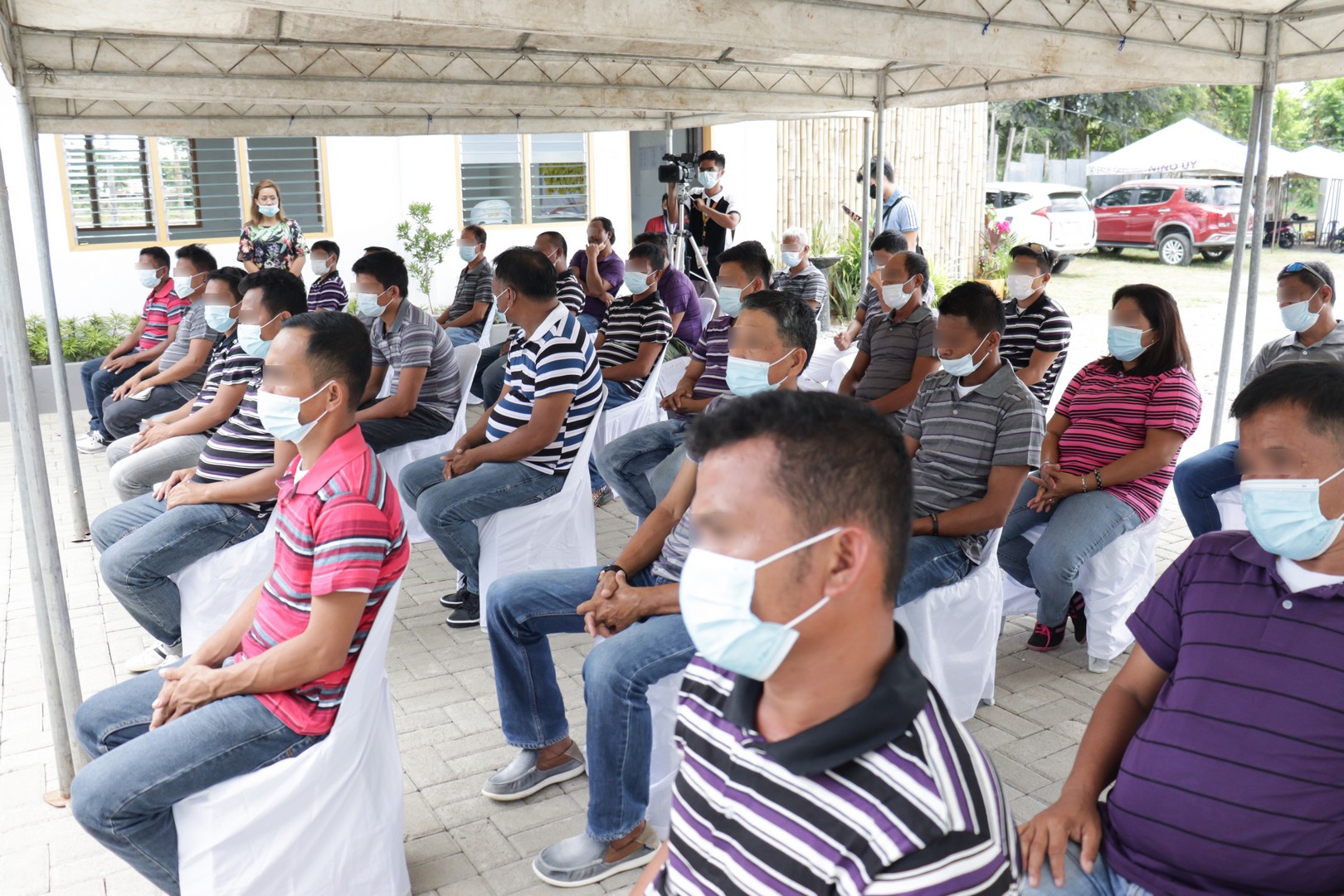 The first batch consists of twenty-nine PTIDs from the municipality of Cateel and one from the municipality of Boston who finished the course in a graduation ceremony at the Balay Silangan situated at Sitio Magay, Barangay Don Martin Marundan, Mati City during the completion ceremony on Friday, March 19, 2021.
Soon to follow the first batch are the PTIDs from the municipality of Baganga on March 29. The Provincial Anti-Drug Abuse Council (PADAC)  aims to cater a  total of 590 PTIDs from the different Local Government Units (LGUs) in Davao Oriental by the end of September 2021.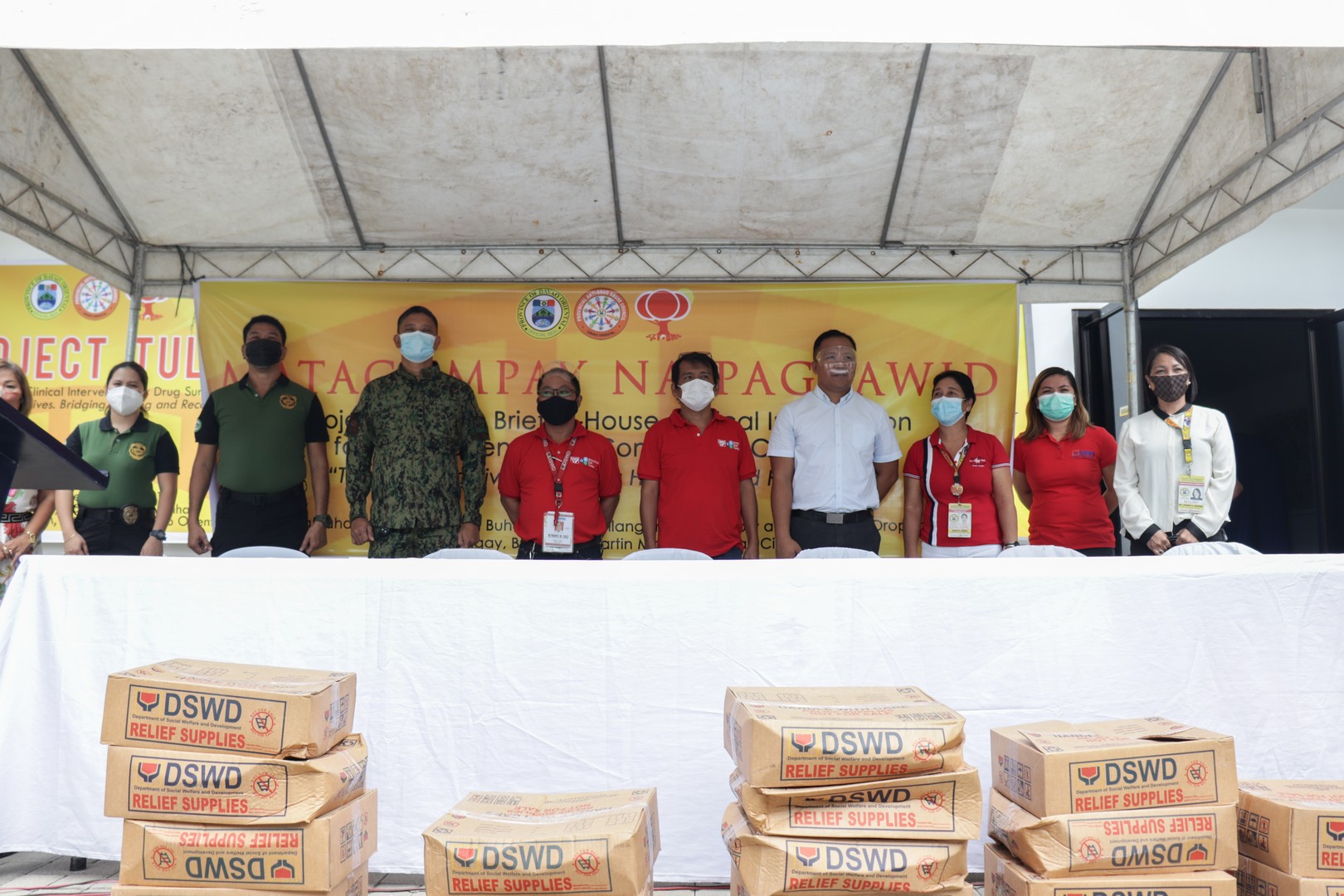 Project Tulay is the first phase of the recovery program for PTIDs. The next step will be the 1-month Community Based Rehabilitation Program (CBRP) and 6-month Aftercare Program.
PADAC Action Officer and Provincial Administrator Art Benjie C. Bulaong shared his gratitude to all those who extended their support for the success of the program, especially the clients who are considered as the extended family of the Balay Silangan who bravely admitted their offenses and undergone the process for a better state of life that is free from the influence of drugs.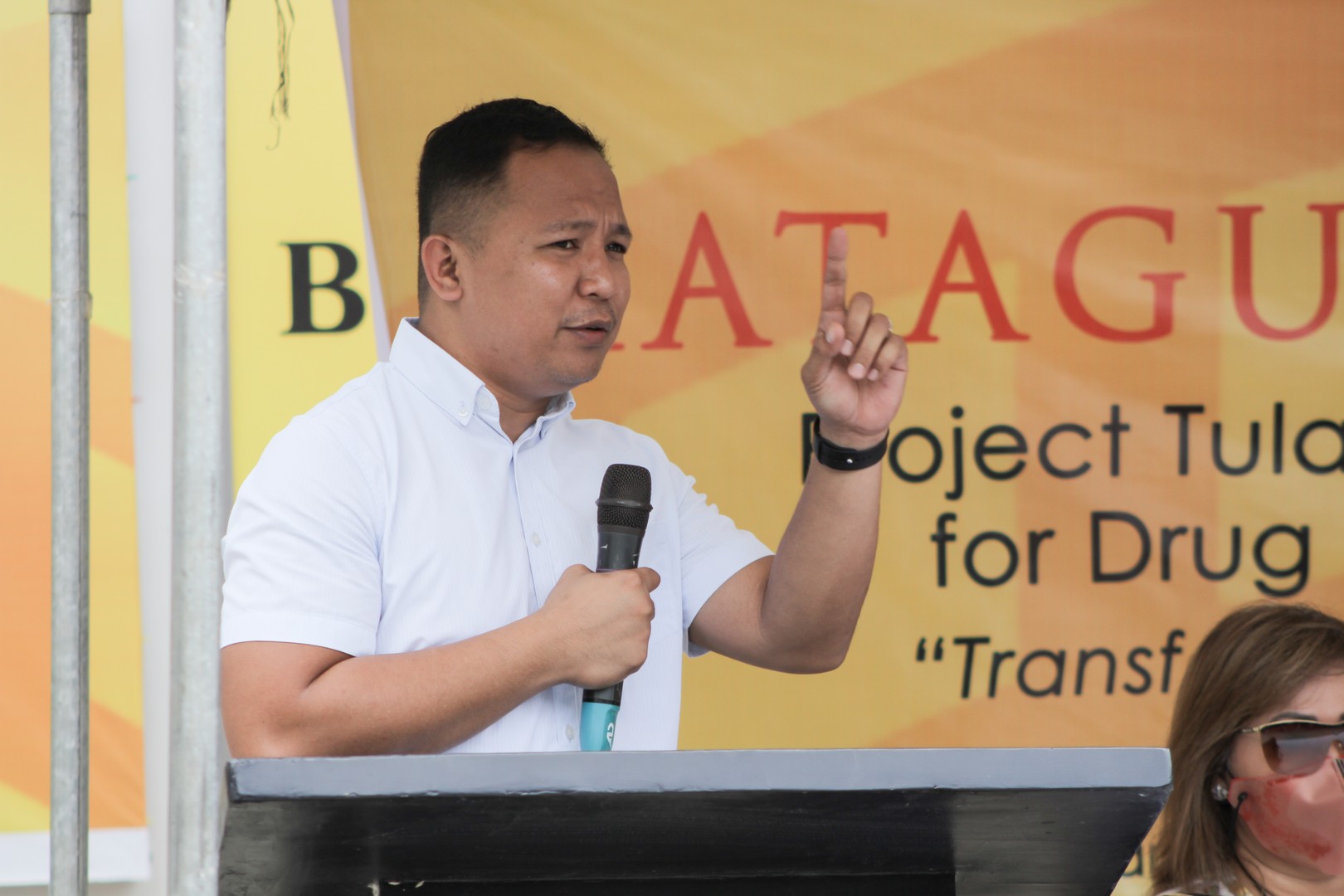 Certificates, special awards, and gift packs, and tents were turned over to the graduates from the Department of Social Welfare and Development (DSWD).
Four clients shared their testimonies and gratitude to the provincial government for giving them a new chance at life.
"I am thankful for this opportunity and to the government who helped us and treat us like family and believed that we are capable of recovering from addiction so we can be a good example and be a "godfather" for our community and for the sake of our family," a client named Cyril shared.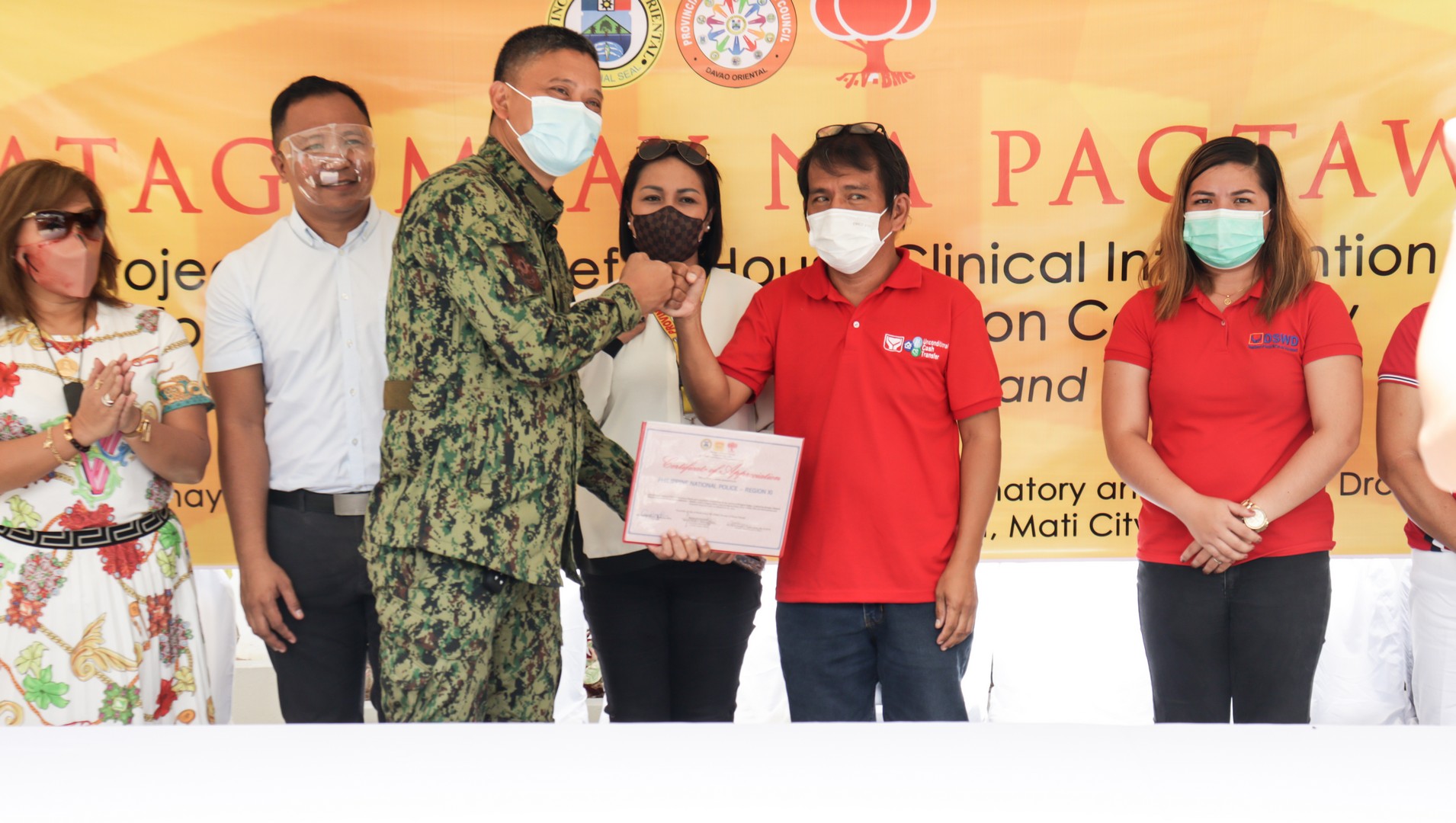 Chief Executive Officer (CEO) of JJV Behavioral Management Center represented by Executive Assistant Mrs. Evelyn Ruth L. Valderrama congratulated the graduates and encourage them to continue building a heart of change for building a good path, gain courage and inspiration from the family in order to fight off struggles and temptations to come.
Project Tulay head Argel Joseph S. Aventura presented the candidates and shared his happiness in seeing real-life transformations on the program through the collaboration of various government and private sectors who believe in the change and recovery of the clients and treat them with utmost priority.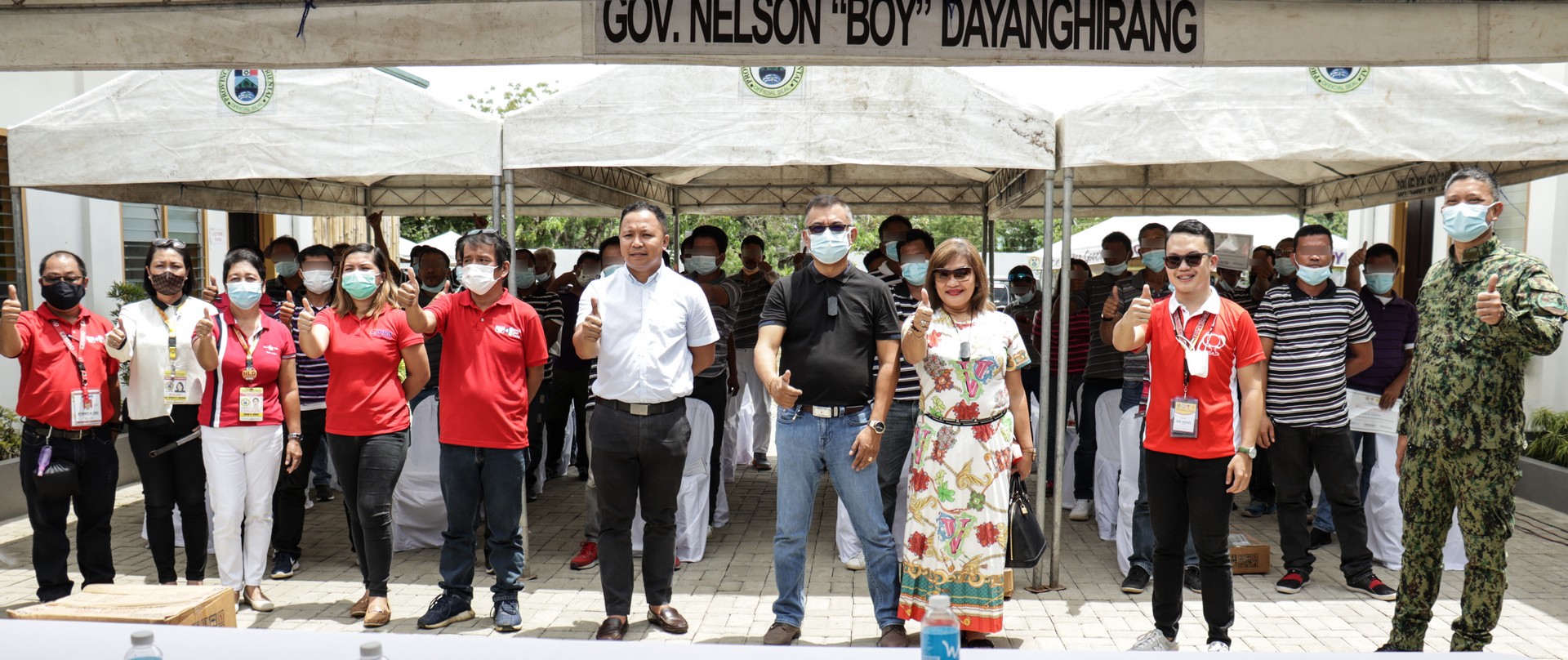 The said program under the Balay Silangan has further strengthened the aim of transforming lives and bridging healing and recovery to help strengthen the province's vision of attaining a drug-free Davao Oriental. This was made possible through the collaboration of Local Government Units (LGUs), partner institution JJVBMC along with the partner agencies such as the Philippine Drug Enforcement Agency (PDEA), Philippine National Police (PNP), Department of Social Welfare and Development (DSWD) and other concerned agencies. By Mark Alvite/Photos by Deither Cadayona