BAGANGA, DAVAO ORIENTAL— Heeding to President Rodrigo Duterte's directive on sustainable peace through Executive Order 70 or the "Whole-of-Nation" Approach to end insurgency, the Provincial Task Force to End Local Communist Armed Conflict (PTF-ELCAC) of Davao Oriental is strengthening People's Organizations.
On July 17, the PTF-ELCAC conducted another round of multi-sectoral participatory and inclusive barangay development workshop to 14 People's Organization organized by Philippine Army's 67th Infantry Agila Battalion.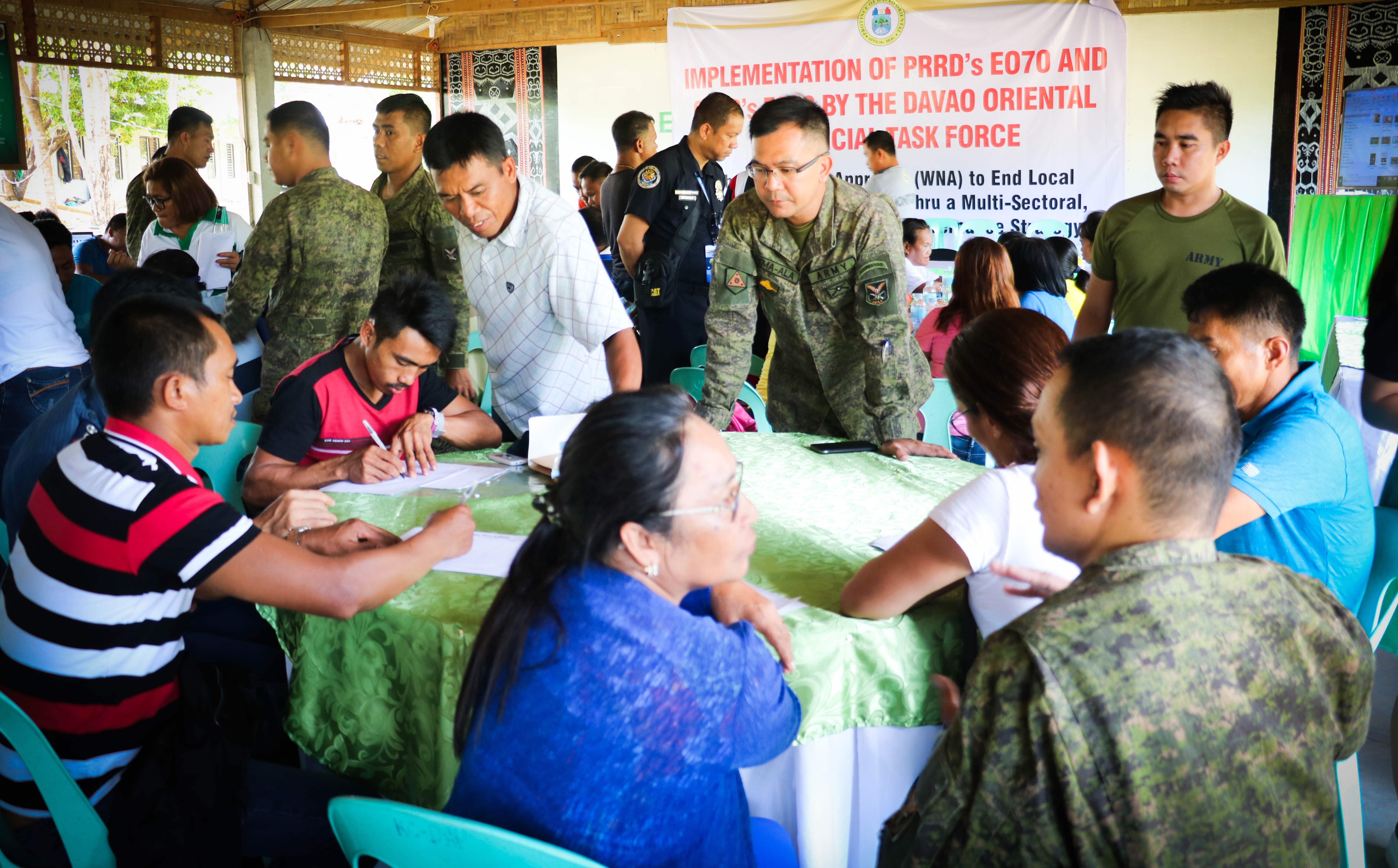 The said workshop is part of the activities set by the Provincial Government through Governor Nelson Dayanghirang's Executive Order 13 – the localized version of the President's Executive Order 70.
The workshop held at the 67th Infantry Battalion's headquarters in Barangay Salingcomot, Municipality of Baganga, saw the participation of women, farmers, fisher, and transport sectors.
Provincial Chief of Staff Ednar G. Dayanghirang, the Vice Chairman of the PTF-ELCAC, facilitated the workshop by administering the three processes—visioning, needs and problems identification, and the proposal of solution in the family, community, and sectoral levels.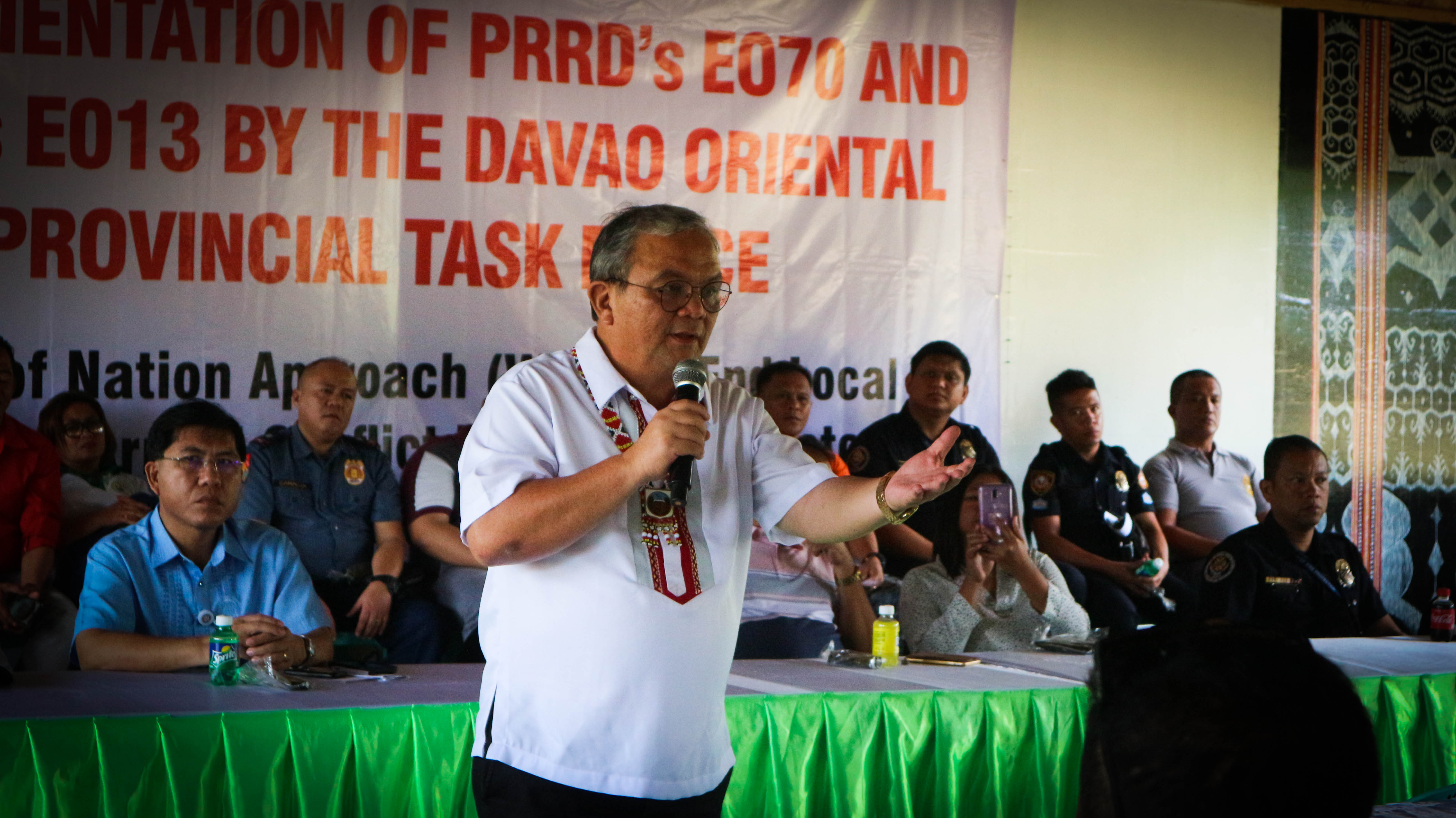 "As mandated by President Rodrigo Duterte, as well as by Governor Nelson Dayanghirang, the civilian government will lead the efforts in ending insurgency. That is why we are asking for your participation through this workshop, because the governor's governance framework is participatory and multisectoral," he said.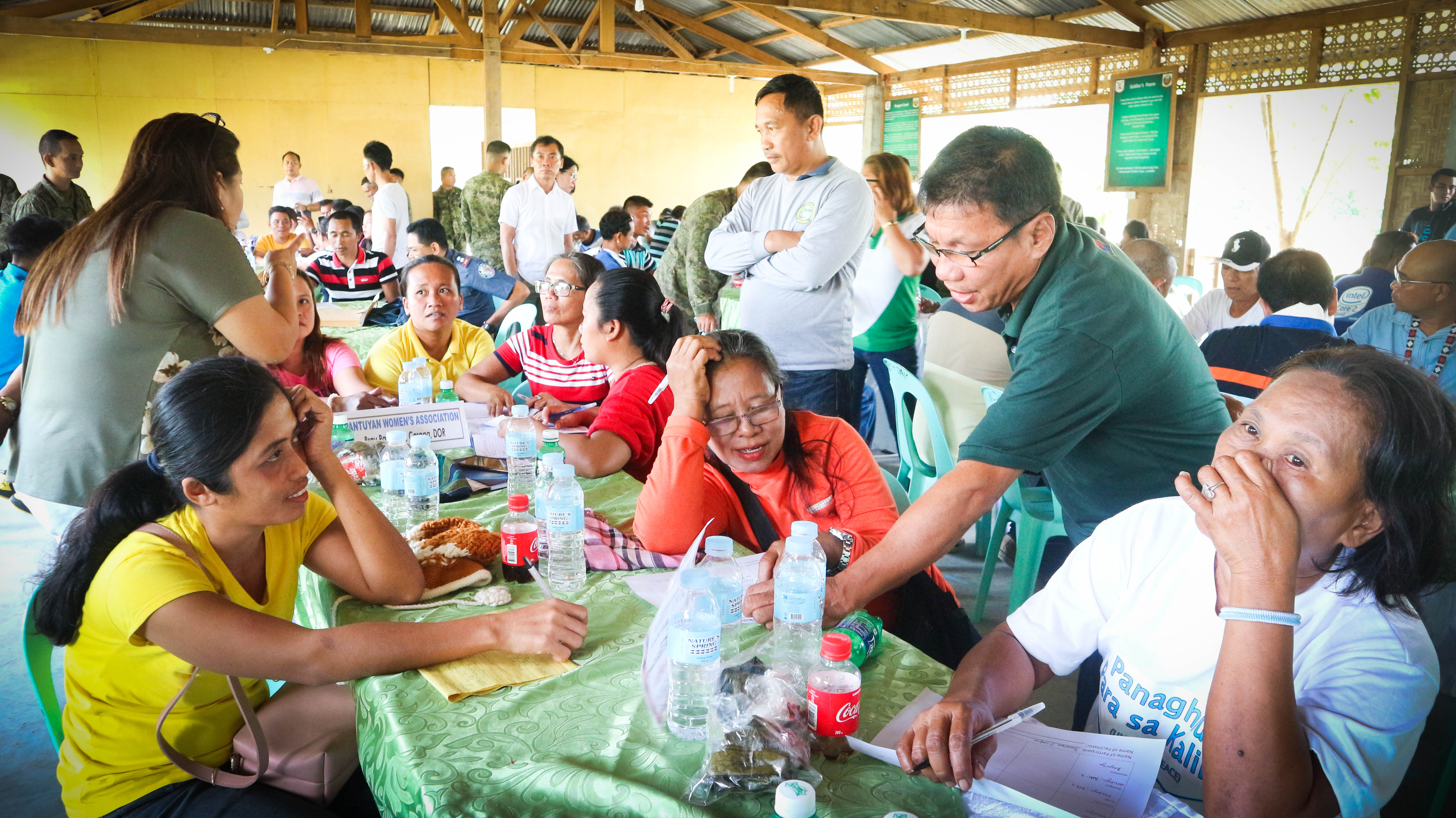 Among the constraints determined during the workshop were the lack of livelihood, farm to market roads, shelter, water system, farming tools, fishing gears, education, health, among others.
Lt. Col. Louie G. Dema-ala, Commander of the 67th IB, said that it is important for them to sustain these POs as they were formerly influenced by the communist terrorist group and were turned by the battalion into government allies.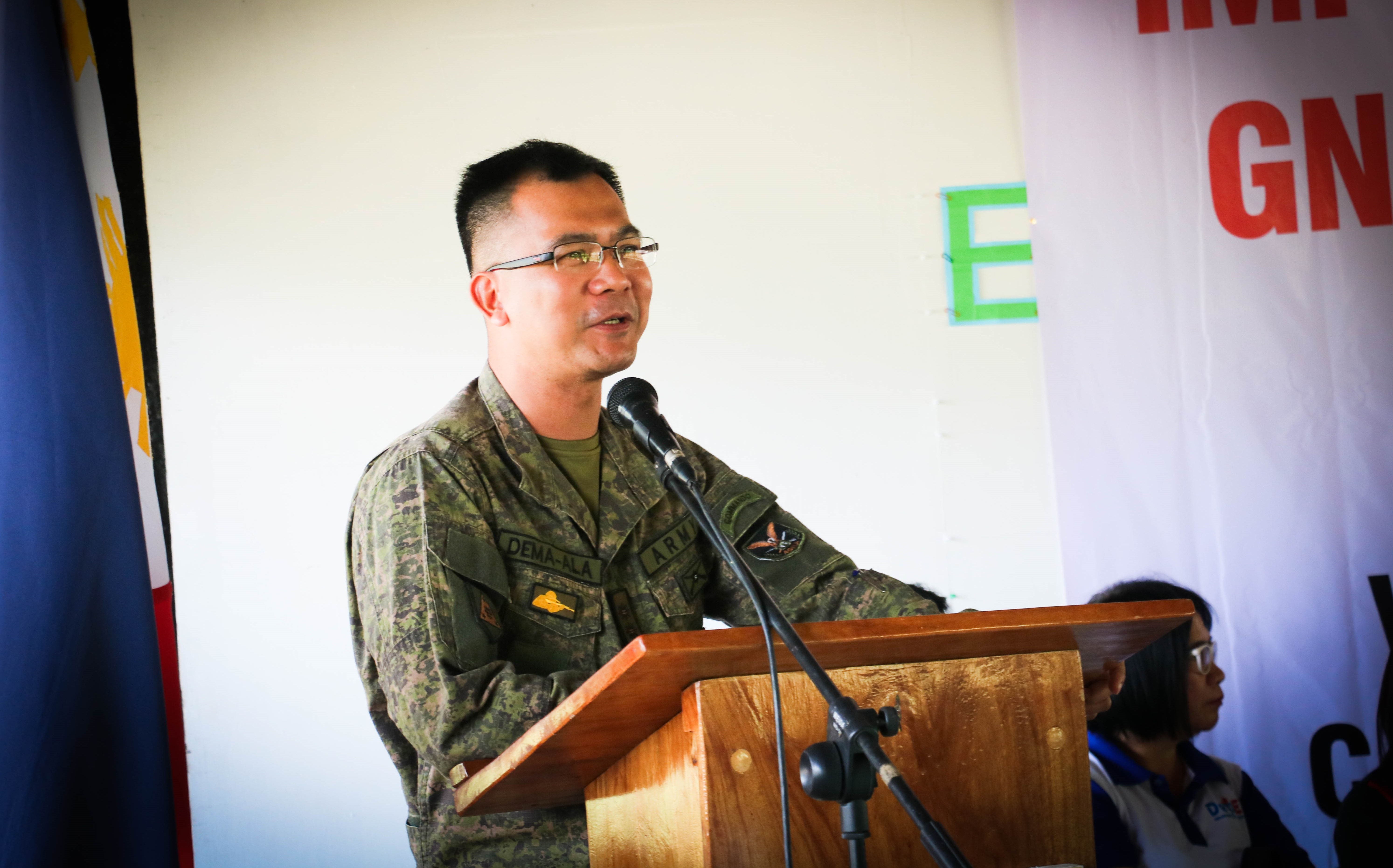 "We really need the convergence of everybody to solve the problem in the puroks, barangays, and municipalities. This is our chance to strengthen the existing POs in the communities because we aim to end the armed conflict," he said, adding that the government troops have already pushed the Communist-Terrorist group to the province's boundaries of the neighboring provinces. "This is also our chance to show them that countering insurgency is not through armed battle but by solving the issues in the community," Lt. Col. Dema-ala added.
Ednar Dayanghirang said that as the fourth step in line with the implementation of the national mandate, the PTF-ELCAC will consolidate the result of the workshop so that the government will be able to address the findings. Photos courtesy of 67th Infantry Agila Battalion