TAGUM CITY – Thirty-four former rebels, who are the first batch of housing beneficiaries in the country's first resettlement program intended for former rebels, are now beginning to enjoy the liberties and privileges of a civilian life – one that they long craved for, as they formally received the certificate of entitlement to their new homes in a turn-over ceremony held on Tuesday, July 16, here.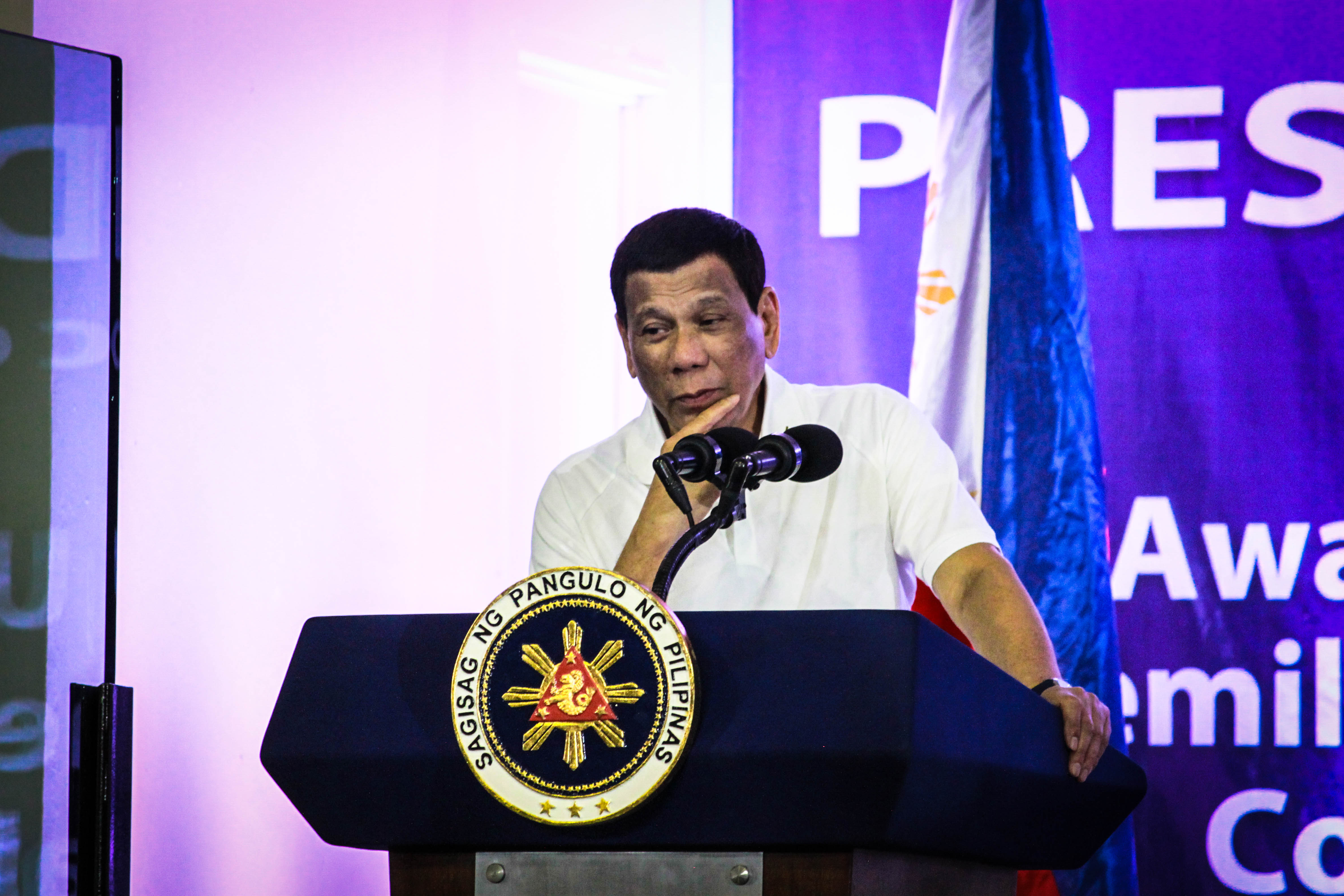 No less than President Rodrigo Duterte awarded the certificates to the former rebels who were processed and rehabilitated in Davao Oriental's Happy Home through the government's Enhanced Comprehensive Local Integration Program (E-CLIP).
"I also enjoin the former rebels – kamo ba (you) – who are here with us today to maximize the opportunity to return into mainstream of society by being responsible, productive, peaceful and law-abiding citizens," President Duterte told the former rebels at the ceremony.
Freedom Residences
Aptly called "Freedom Residences", the resettlement project signals the beginning of a new chapter in the former rebels' lives – one that is free from violence, trauma, and radical ideologies caused by their "dreadful" experiences inside the communist movement.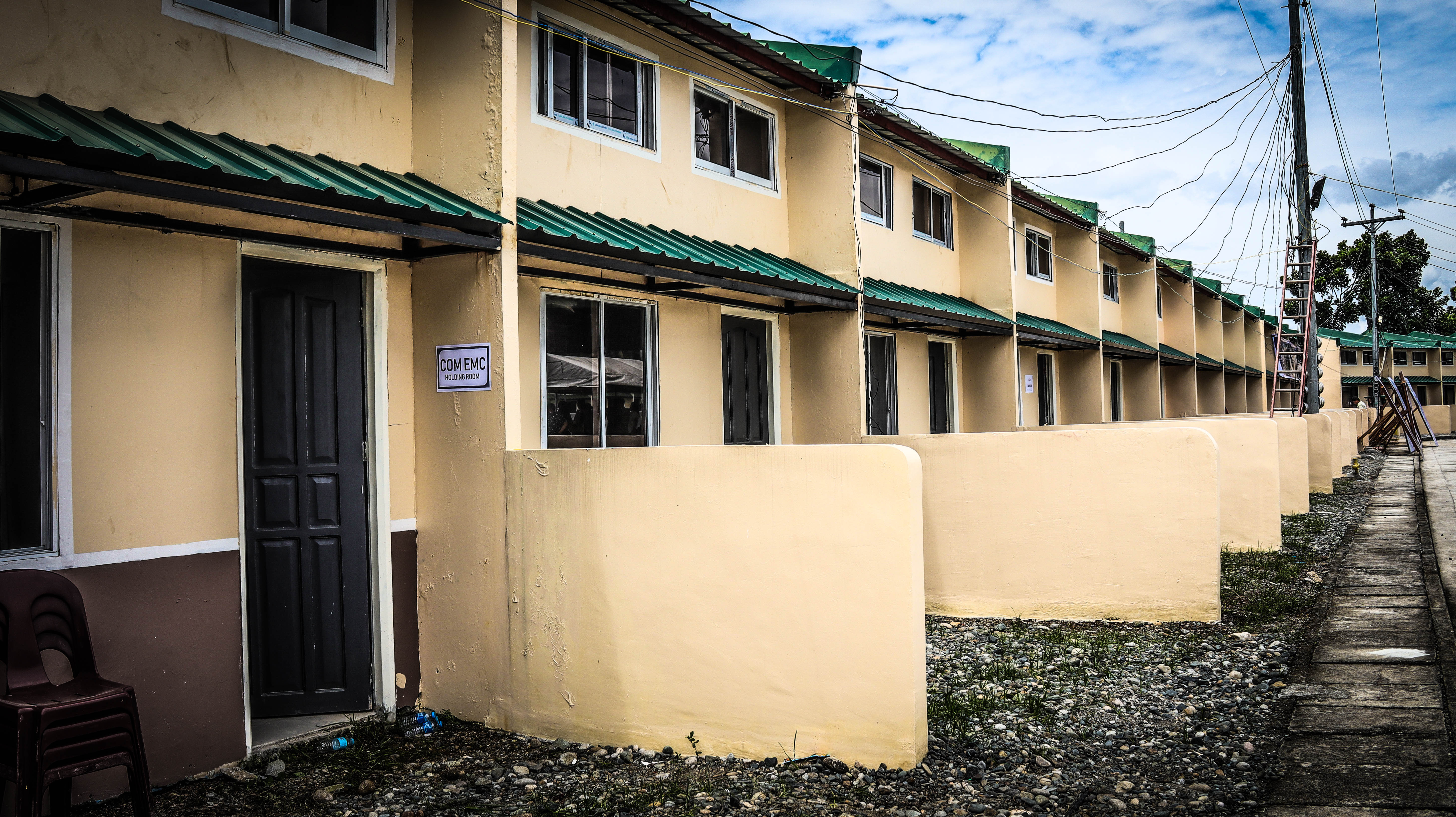 Situated in the sprawling three-hectare land in Barangay Cuambogan, Tagum City, Davao del Norte, the resettlement project is set to benefit around 375 former rebels. To date, 60 housing units have been completed and ready for occupancy, including the initial 34 housing units that the President formally turned over on Tuesday.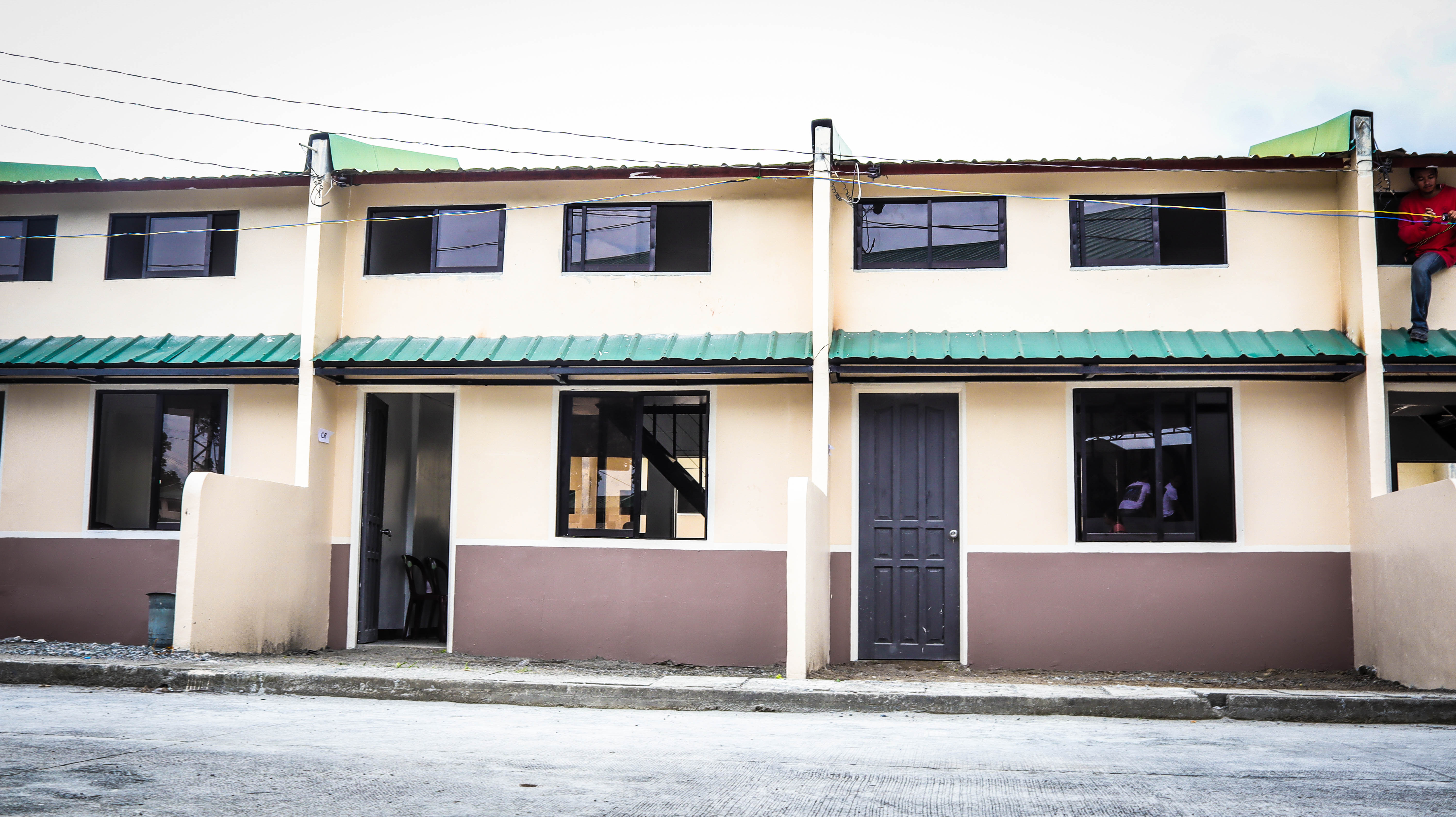 The resettlement program, which is spearheaded by the National Housing Authority (NHA), one of the leading agencies included in the Task Force Balik-Loob, is the government's response to the urgent need of providing former rebels a home that will enable them to have a true sense of security and a stable future.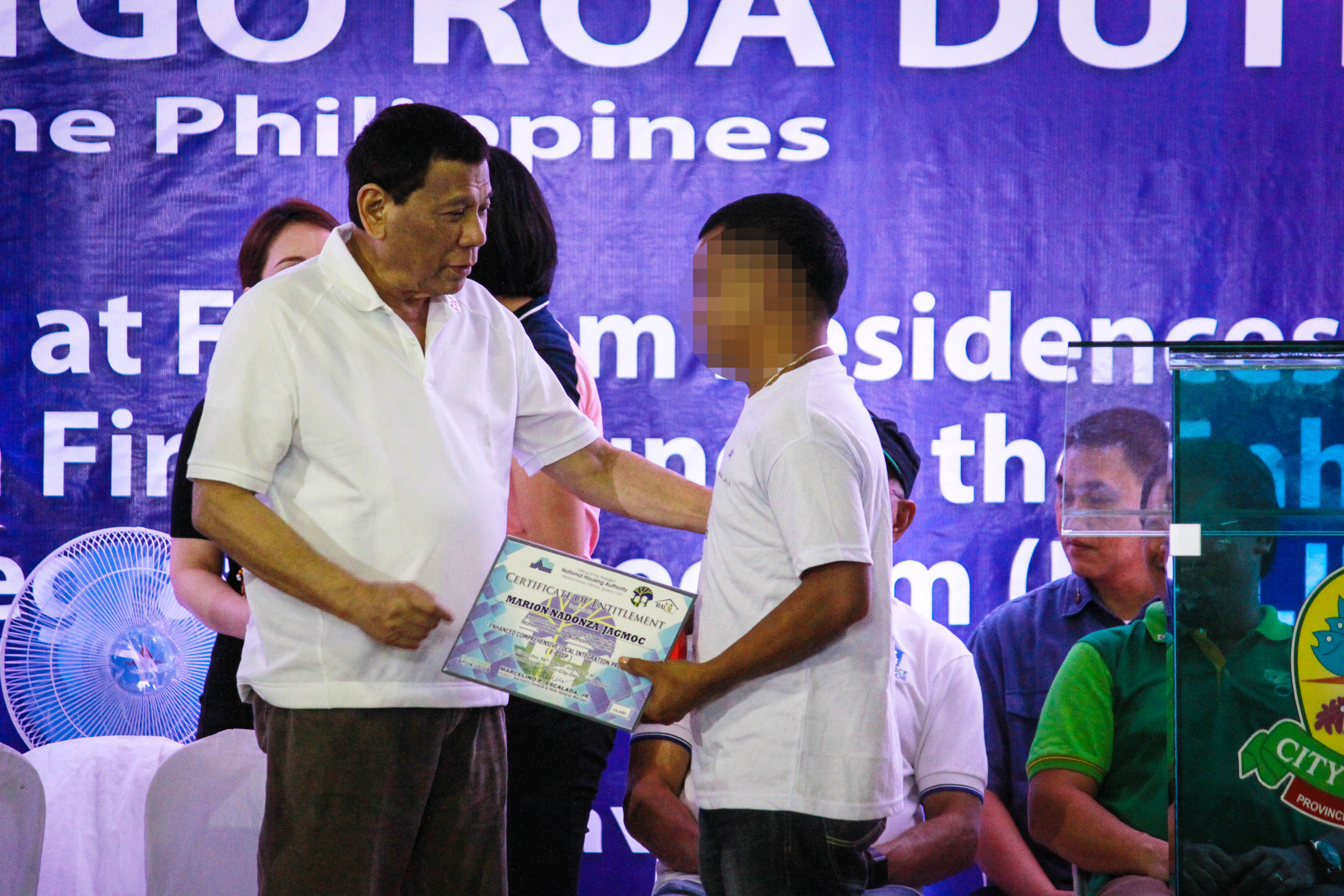 The resettlement project was originally intended for military and police personnel who later waived their rights in favor of the former rebels. As per data from the NHA, the house and lot package costs P450,000 each which the Government is giving away for free.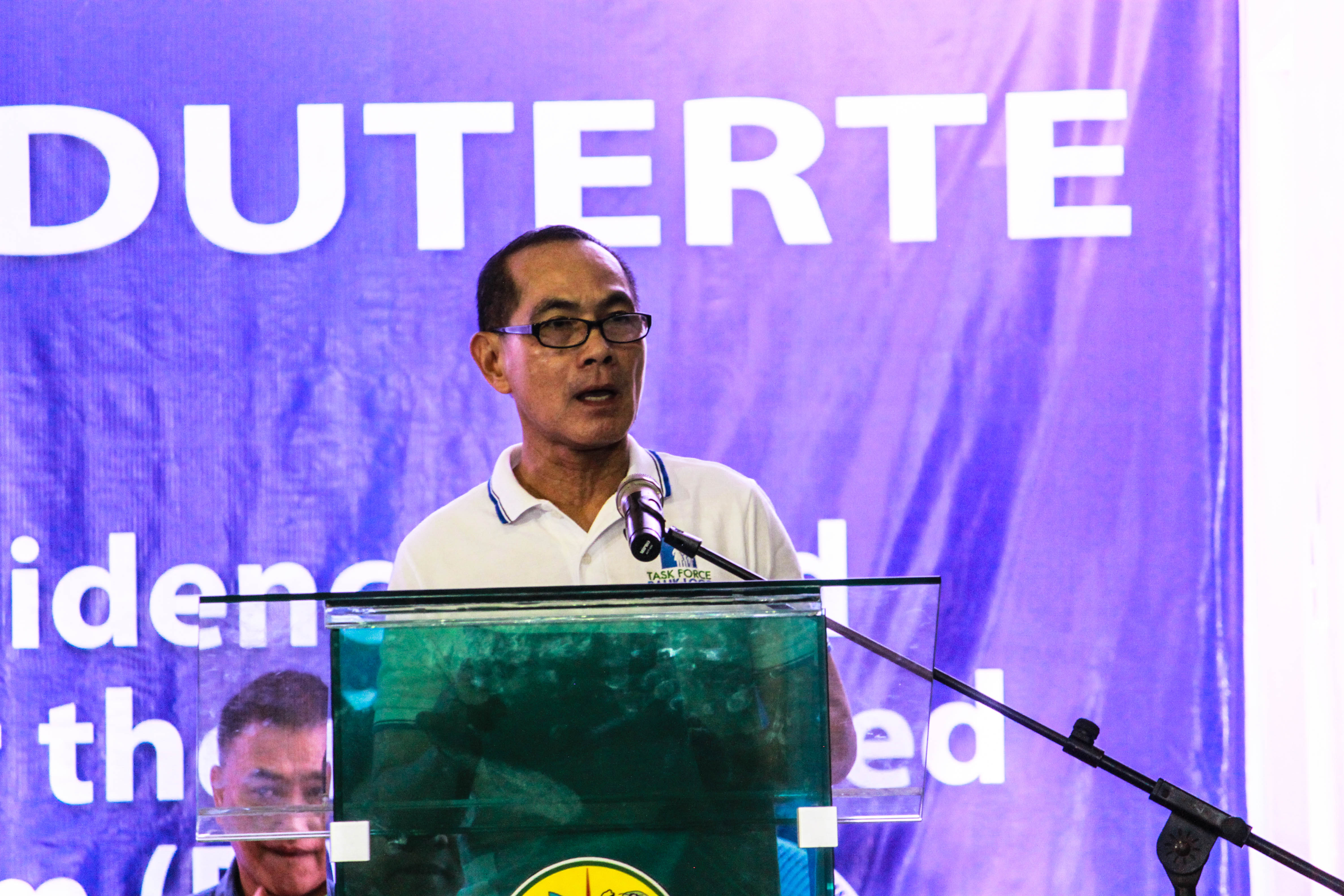 Task Force Balik-Loob Chairperson Undersecretary Reynaldo Mapagu said that while the former rebels have already undergone various skills training including automotive mechanical, welding, and carpentry, they will be tapped to finish the remaining units at the site, thus, ensuring them of employment. "They will be trained by TESDA, they will do the unfinished houses, and they will earn at the same time," he said.
As part of the E-CLIP benefit package, Mapagu said that housing is basically one of the most crucial components of the program since "shelter is one of the basic necessities for a family". "Binibigay na lahat ng E-CLIP (The E-CLIP already provides everything they need)," he added.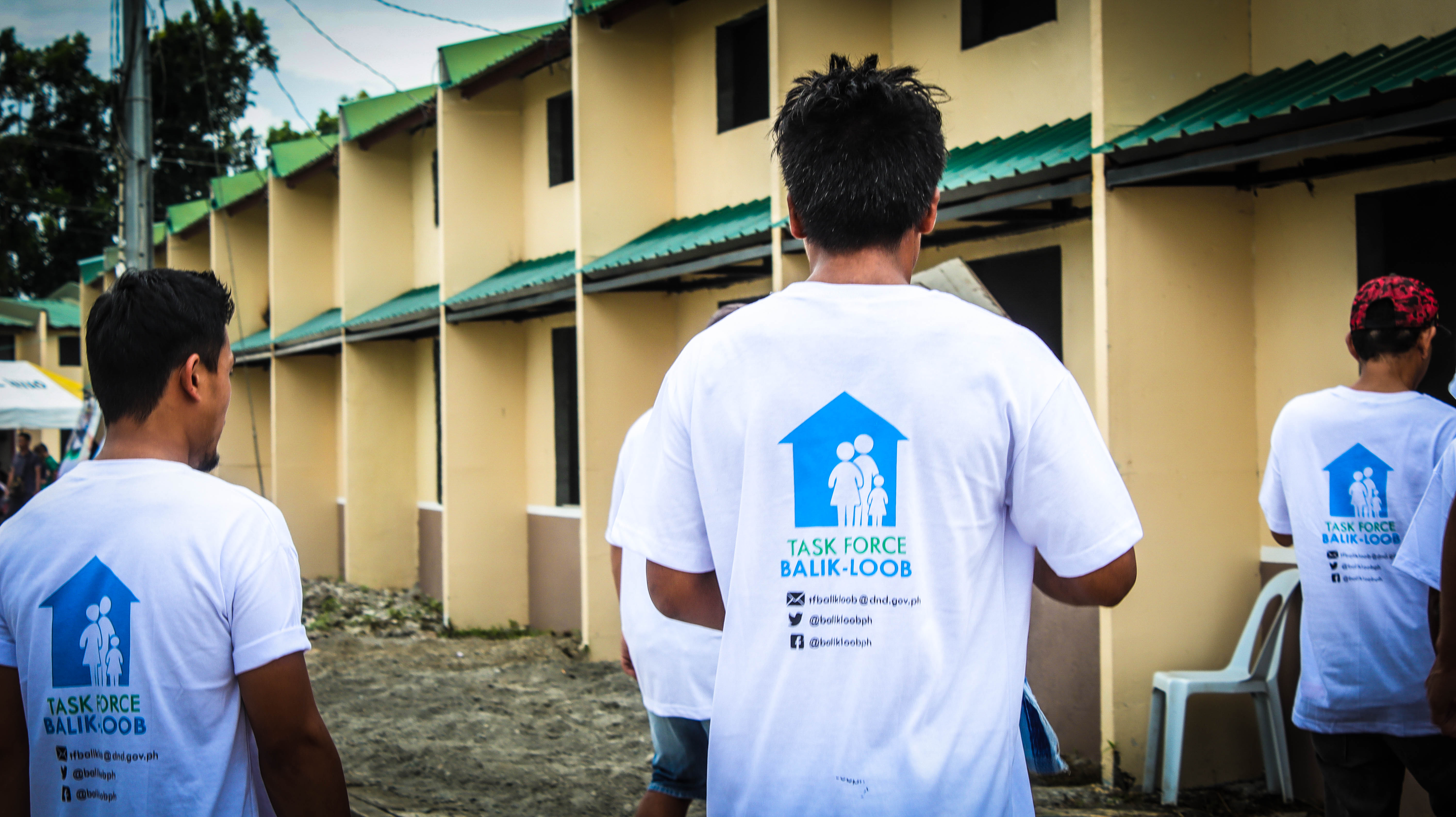 Task Force Balik-Loob is the inter-agency task force that oversees the implementation of the E–CLIP and other interventions for former rebels.
A Fresh Start
For the former rebels, the houses given to them signal a fresh start and a new hope for them and their families.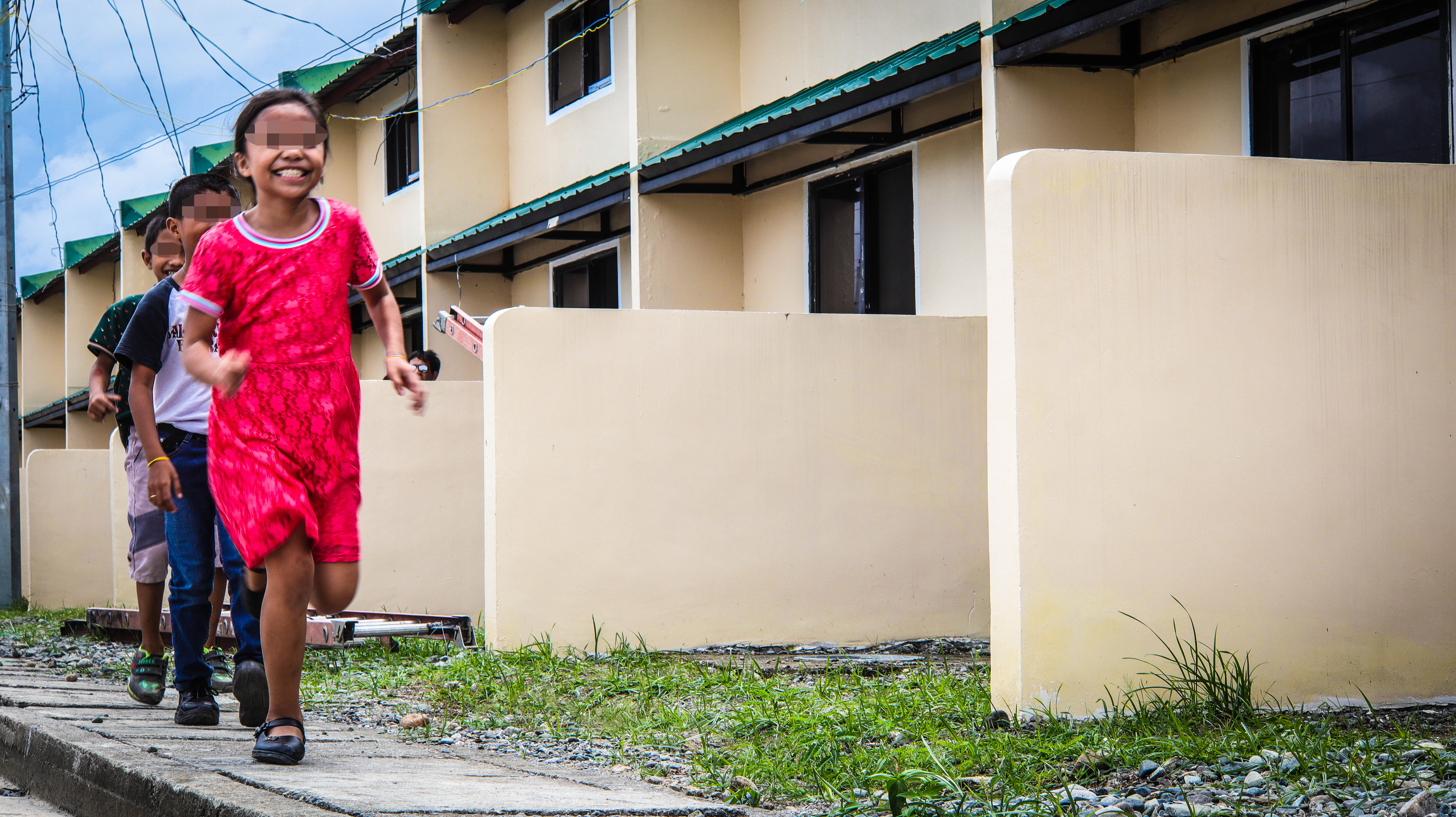 34-year-old Jeffrey (not his real name), who is originally from Pantukan, Compostela Valley, said that the government's housing program means so much to him and his family. He bared that there is a stark difference between his life now and his life before he surrendered to the government. "Now I am able to spend a lot of time with my family. I feel so free now unlike before when I was always running and hiding," he said in vernacular. He further called on his former comrades to lay down their arms and take advantage of the government's benefits for insurgents. "Let's give peace a chance," he added.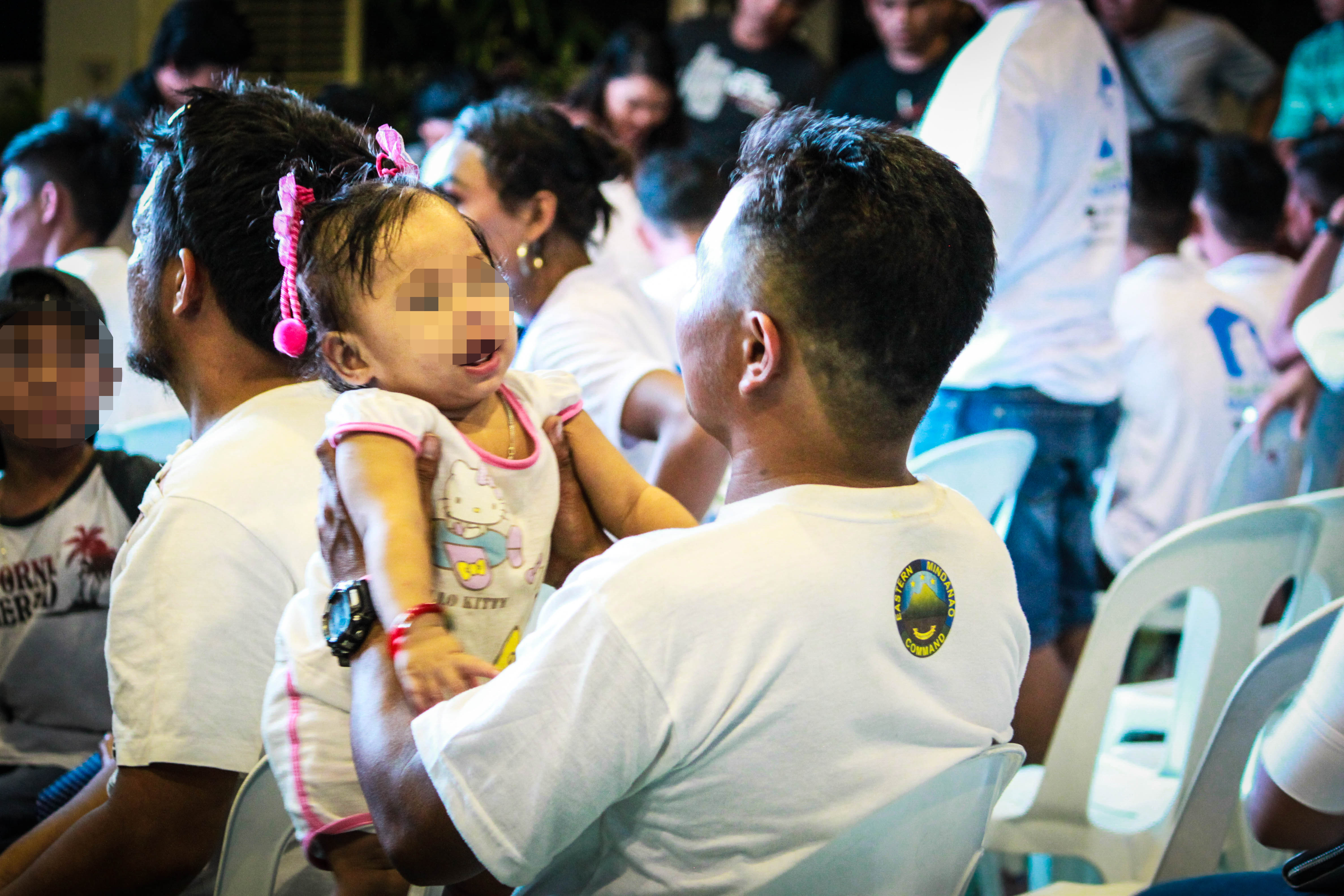 Mother of three, 43-year-old Gina (not her real name), who used to be a leader and organizer of the leftist movement, said she is now given the opportunity to make her family whole again. "When I was still in the movement, my children would not see me because they were afraid of me. The movement was the reason why my family fell apart. When I decided to surrender, my children were very happy, especially now that I have a job and able to support them financially," she said. "Family is the only thing that truly matters and I am very thankful to the government for all the help it has extended me," she added.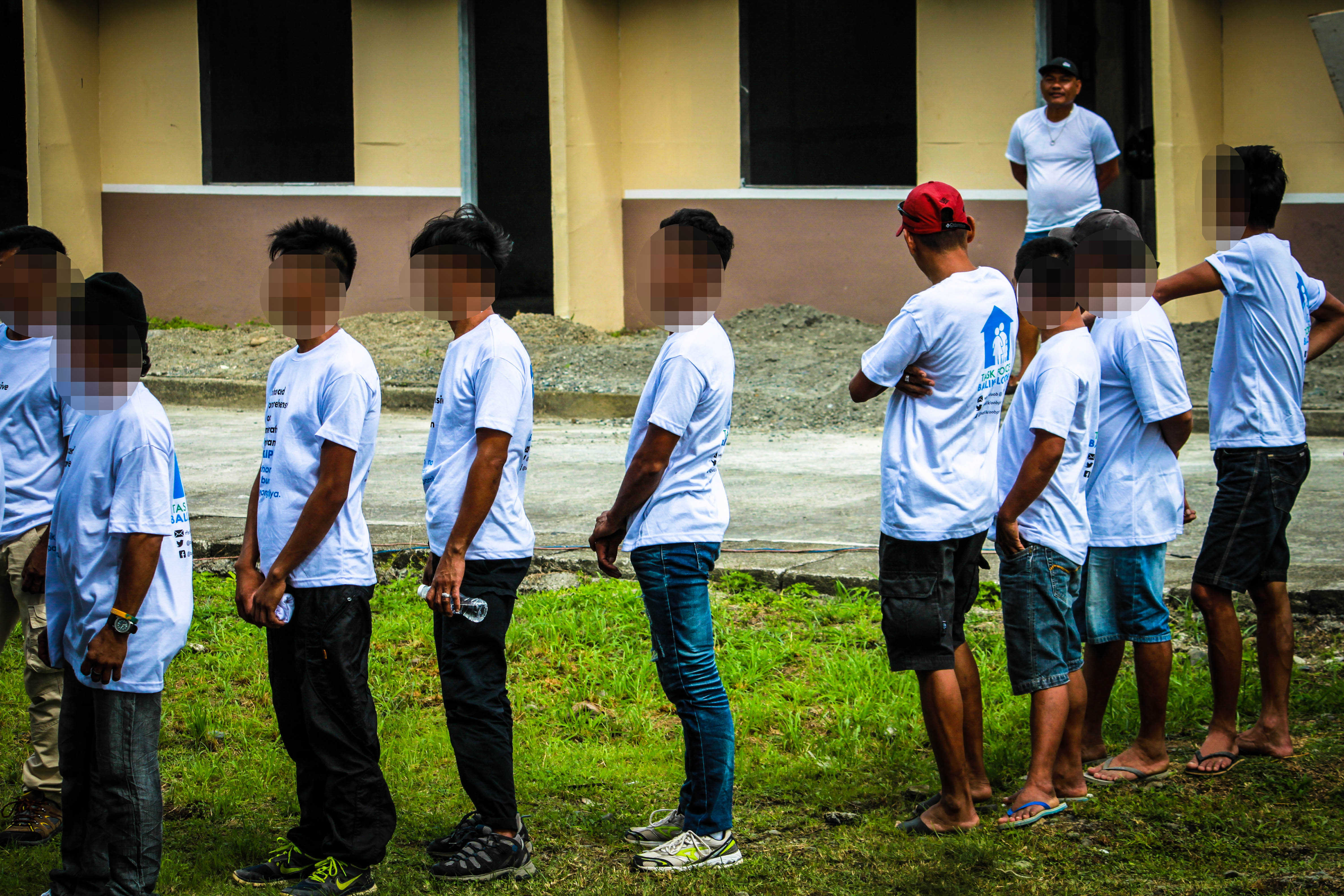 Prior to the awarding of houses, these former rebels underwent the three-month rehabilitation program at Davao Oriental's Happy Home– the country's first halfway house for former rebels. There, they were able to receive scores of cash and livelihood benefits as well as comprehensive services that include education and skills training through the E-CLIP.
Ending Insurgency
President Duterte, who is determined to end the long-running Communist insurgency, called on to those who are still inside the Communist movement to come down.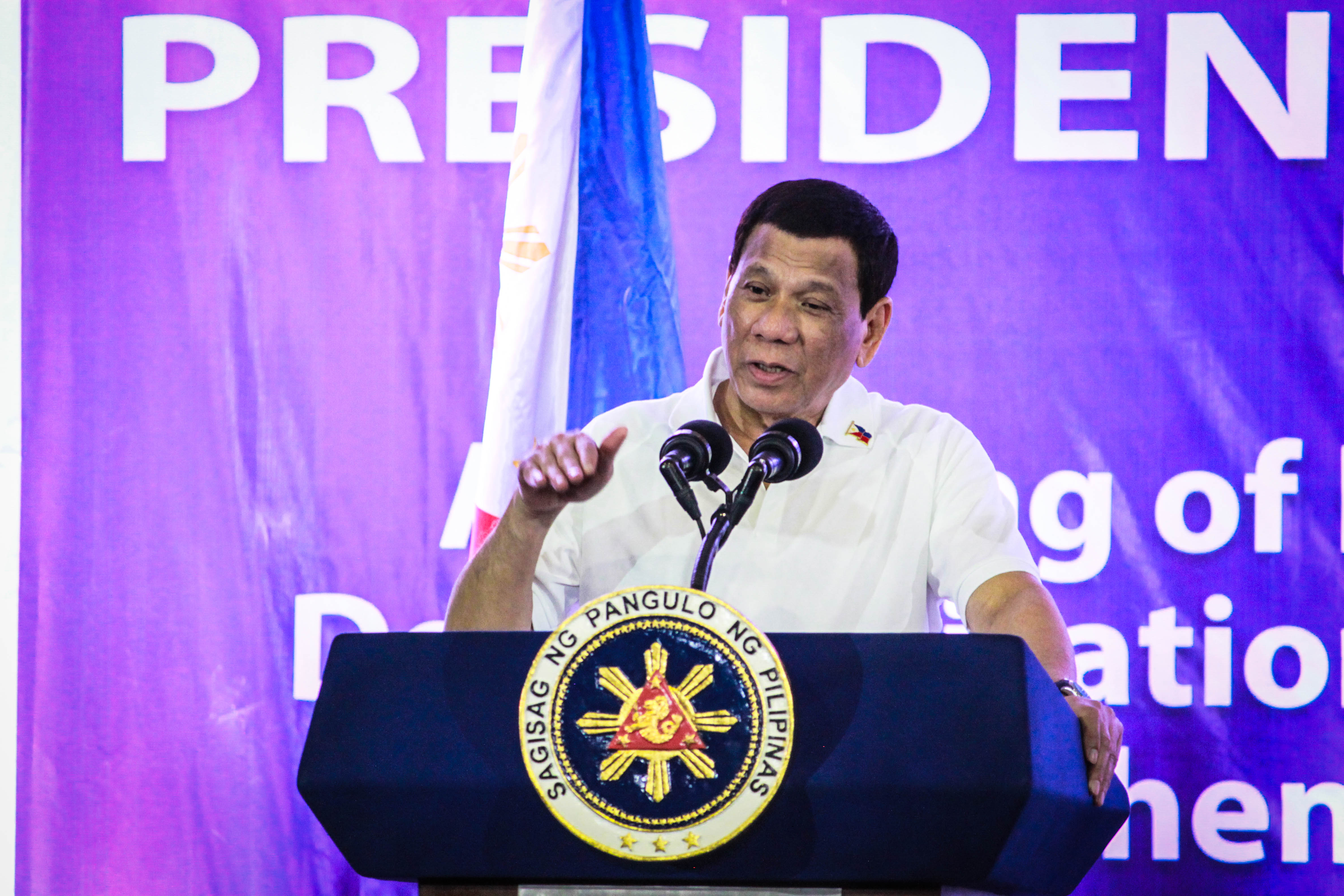 "Mao na. So naa man tay gwapong programa, ang military na gani nagsige'g nangunay anang E-CLIP. Mao nay akong ginasuportahan og kanang mga balay. At least ang kwarta ninyo, ibuhos pud nako diha. Hinaot unta nga magkasinabot ta. (That's it. We have a nice program. The military themselves pushed for the E-CLIP. I supported that and the housing program as well. At least your money will be allocated there. I hope that we will understand each other.)," said President Duterte, who also promised to put up a school at the site so their children don't have to travel far.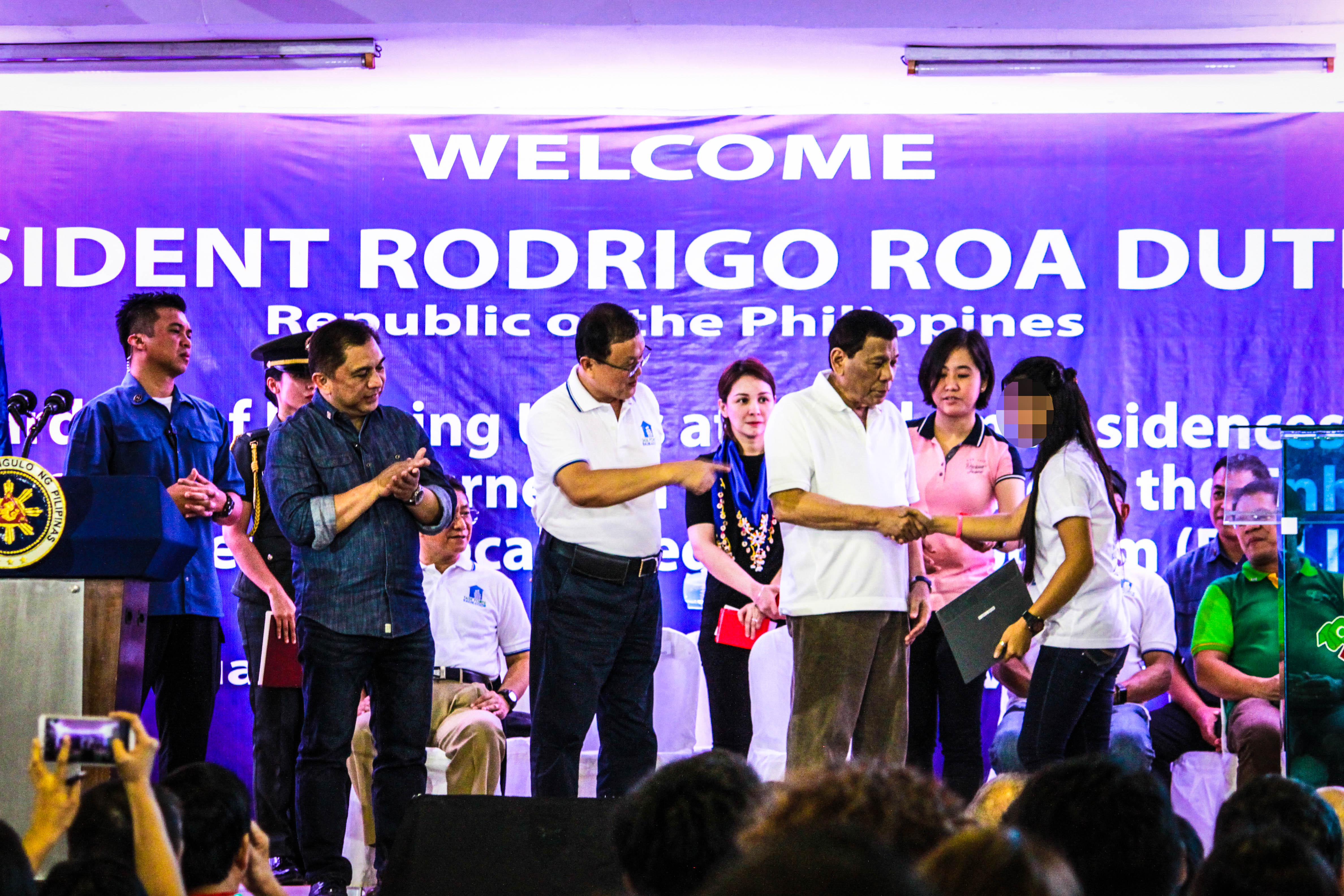 "Mao ra ni akong gipangayo. Wa ko mangayo muingon nga "Suportahi ko og ma…" Way eleksyon-eleksyon. Wa koy pangayuon maski gamay. Ang akong pangayuon na maka-Pilipino ka lang, period. Tabangi imong nasod. (This is my only request. I never said, "Support me in my…" I never said that during elections. And I will never ask for anything more. All I ask is that we all become pro-Filipino, period. Help your nation.)," added the President, urging members of the CPP-NPA-NDF to the go back to the fold of the law.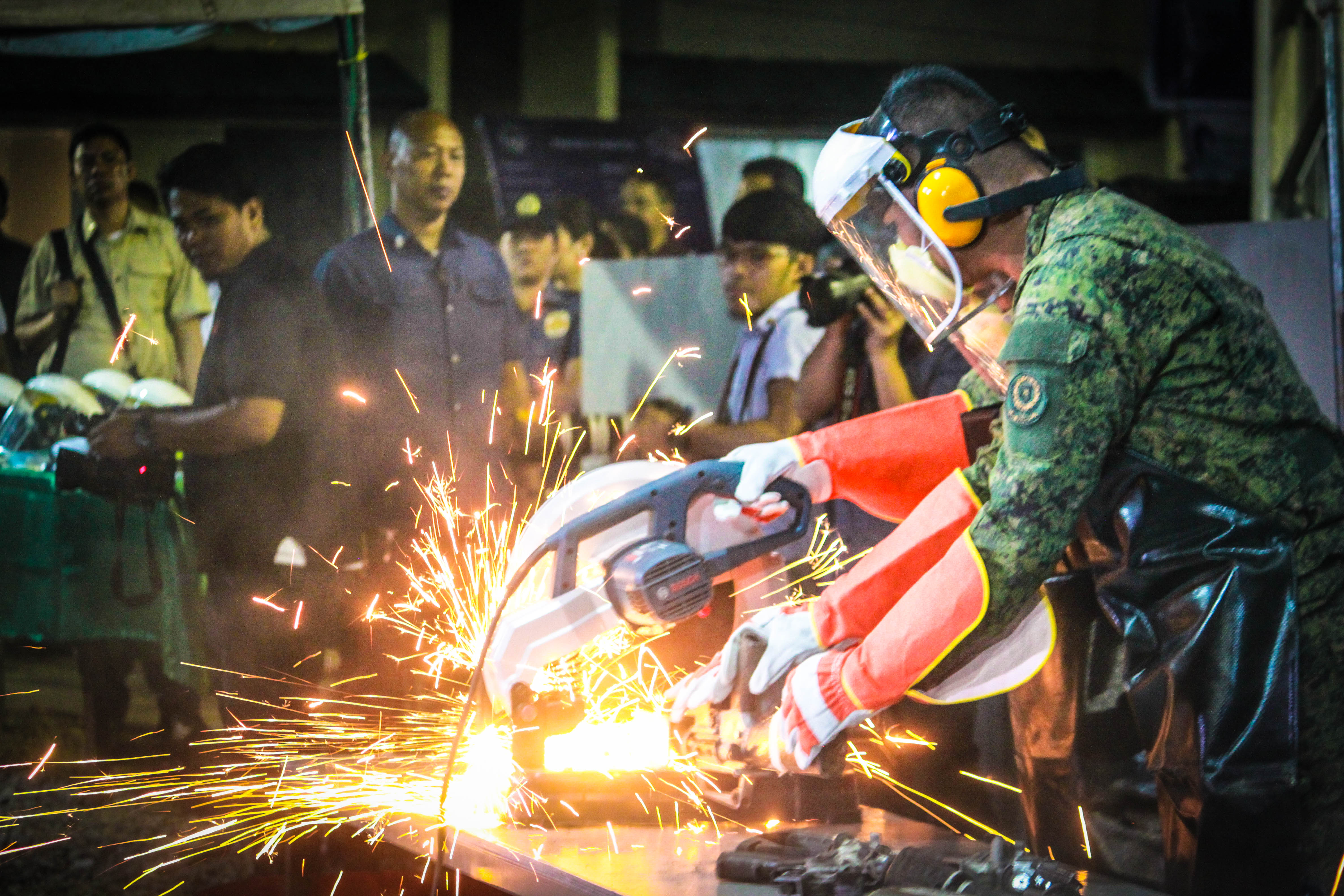 President Duterte's administration has been widely known for its steadfast efforts to end the country's decades-long insurgency. And through his recent directive Executive Order 70 or Institutionalizing the Whole-of-Nation Approach in Attaining Inclusive and Sustainable Peace and his chairmanship of the National Task Force to End Local Communist Armed Conflict, efforts for peace and development has been maximized as agencies align and synchronize their development projects and programs in a way that would best respond to the needs of the people.
Meanwhile, known for its initiatives on peace and development, Davao Oriental, under the leadership of Governor Nelson Dayanghirang, is the first province in the country to pilot the President's Whole-of-Nation approach in the villages by conducting immersion activities and community dialogues to know the communities' ills and provide solutions to address them. By Karen Lou Deloso/Photos by Rhea Shane Laureano