DAVAO ORIENTAL— Barangays which are recipient to infrastructure projects from the government shall now take charge of its maintenance following the launching of the Community-based Road Maintenance Program.
Governor Nelson L. Dayanghirang, during the launching of the program on August 16 at Barangay Mikit in Baganga town, said that community-based road maintenance will ensure the sustainability of the completed project as it allows community involvement in taking care of it.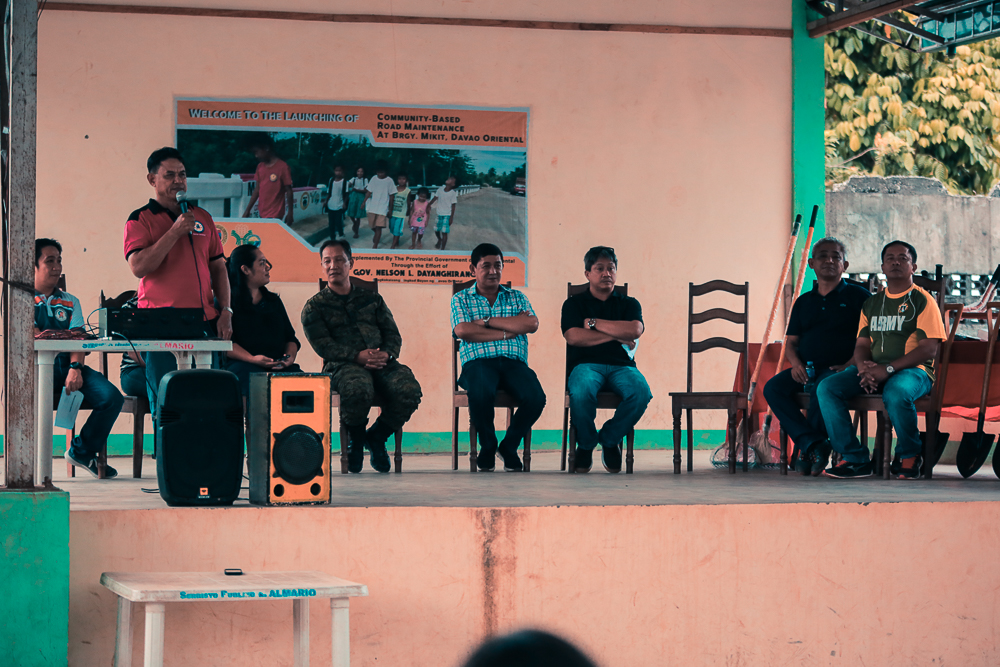 Barangay Mikit is a recipient of a P52.2 million concrete farm-to-market road with a 45-meter concrete bridge project implemented under the Philippine Rural Development Program of the Department of Agriculture (DA), and its counterpart funding agency, the World Bank. The project was initiated by previous governor now First District Representative Congresswoman Corazon Malanyaon and was completed last year under the leadership of current Governor Nelson Dayanghirang.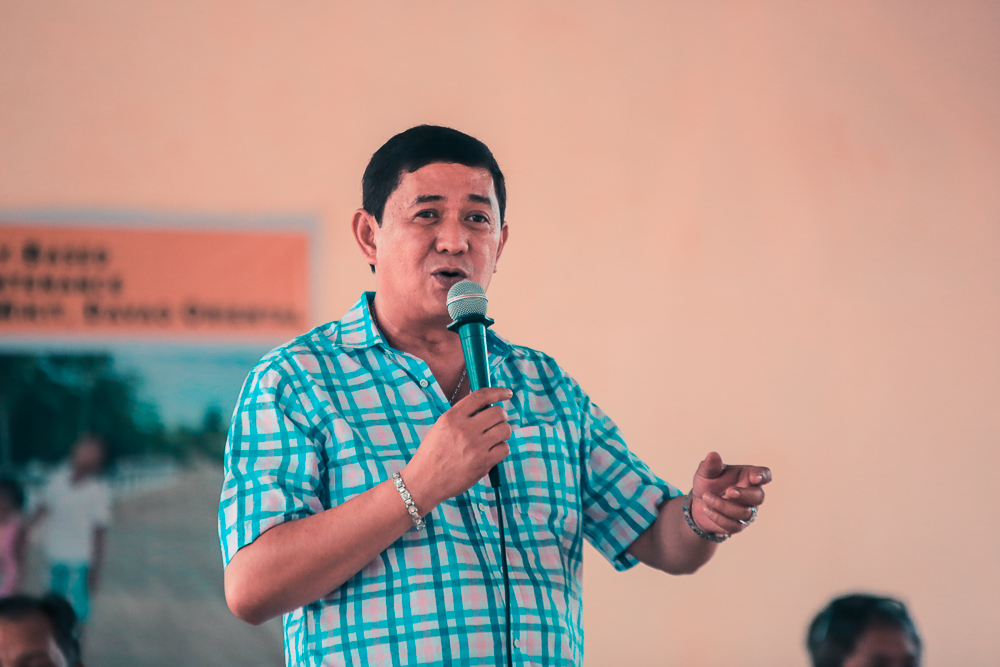 "For the first time, the responsibility of taking care of an infrastructure project is given to the beneficiaries. This will provide them an opportunity to participate in maintaining the projects given to them. It is but fitting that the project beneficiaries give importance to what is given to them so that these infrastructure projects will last long," Dayanghirang said.
Hand tools and equipment such as shovel, rake, hammer, mower, and wheelbarrow, among others, were turned-over during the launching ceremony.
Provincial Engineer Ruel Dumadag said that the Provincial Government, together with DA, will schedule orientation and training for the maintenance team hired by the Barangay. He said the training will teach the team how to retain the road's stability.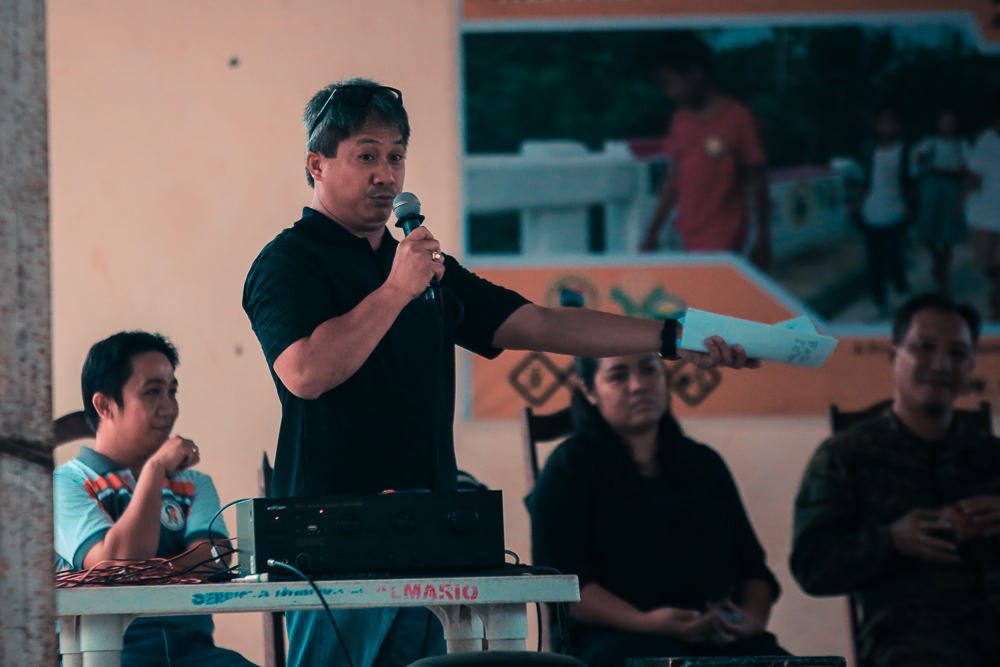 Dumadag said the scheme is based on the inter-management agreement of the Provincial Government with the DA and World Bank wherein the maintenance team will be keeping the road's sustainability for five years as the contractor's warranty and liability period will end by September, one year after the project's completion. The Barangay is yet to enter into a memorandum of agreement with the Provincial Government for the 5-year maintenance of the project.
Engr. John Algallar of the Provincial Engineering Office said that the innovative program is an advantage to both the barangay and the Provincial Government. He said that the new scheme saves the Provincial Government the trouble of the needless mobilization of resources as "it will pay the barangay for the maintenance which in turn enables the barangay to generate additional income". Photos by Eden Jhan Licayan