DAVAO ORIENTAL – Five former drug dependents, who are inpatient clients of the Balay Silangan: Bagong Bahay Para sa Bagong Buhay Reformation Center, have recently completed their six-month rehabilitation program.
During the Completion Ceremony held on September 9, 2020, these individuals referred to as Persons Who Used Drugs (PWUDs) vowed to leave behind their "dark" past.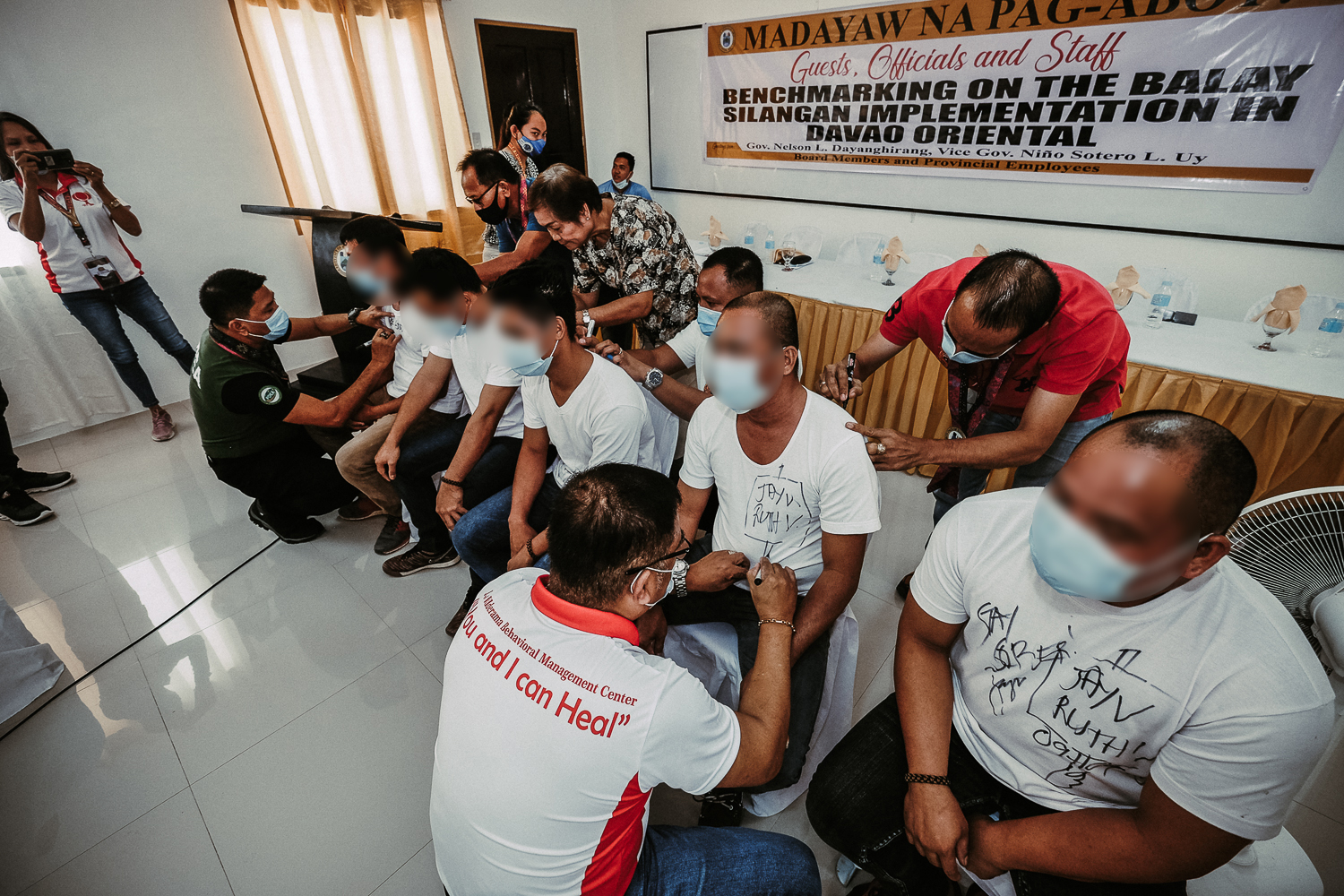 Beneficiaries of the government's plea-bargaining deal, these individuals underwent a series of comprehensive rehabilitation activities at the Balay Silangan. Among these activities are psychological, spiritual, physical activities, counseling sessions, moral recovery, values formation, personal and life skills, continued their education through the Department of Education's Alternative Learning System, and acquired competencies from Technical Education and Skills Development Authority. They also went through various livelihood trainings.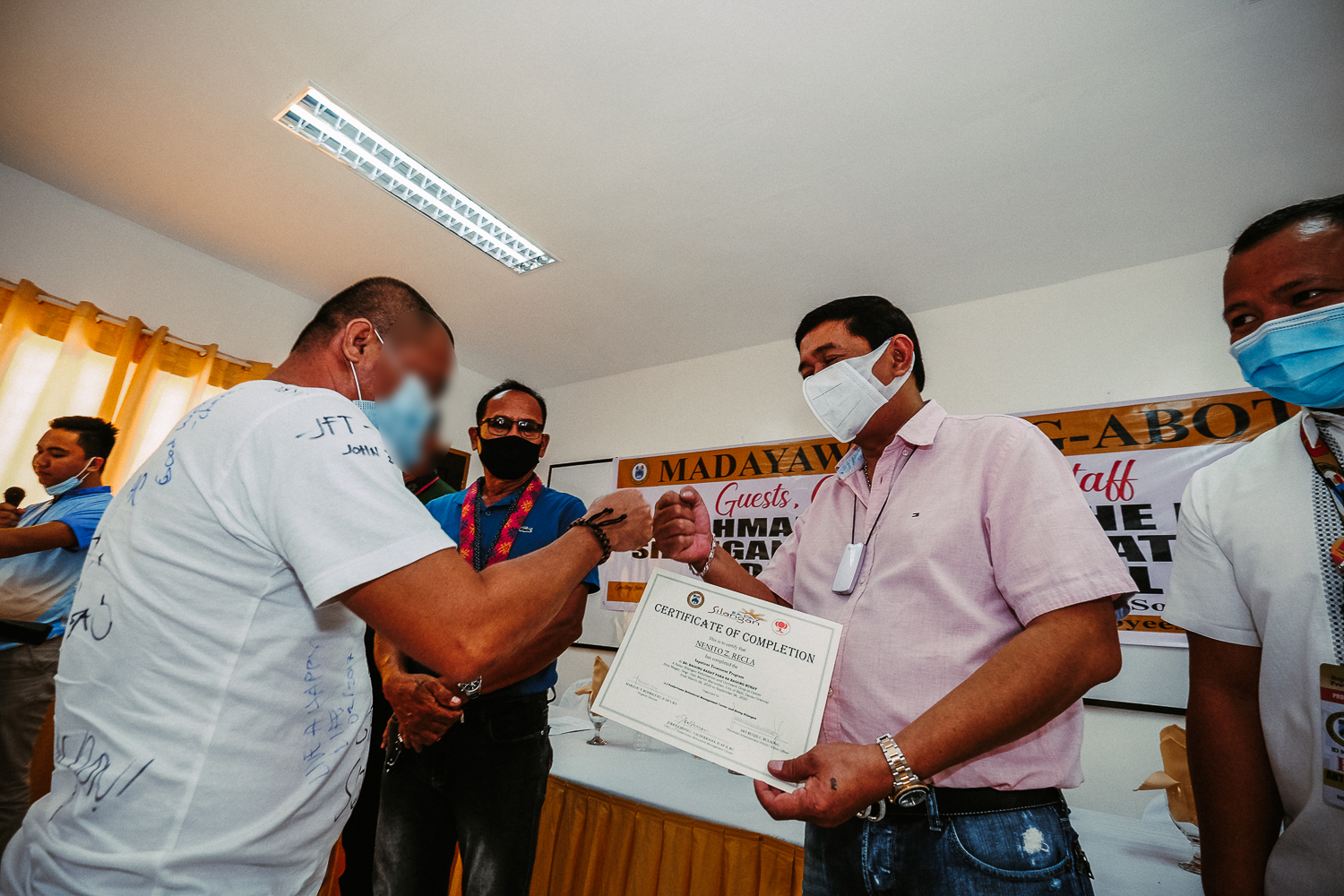 Provincial Anti-Drug Abuse Council Action Officer and Provincial Administrator Art Benjie C. Bulaong said that despite the limited resources, the provincial government under the leadership of Governor Nelson L. Dayanghirang continues to pave the way to enrich the operationalization of Balay Silangan to help more numbers of PWUDs in the province rebuild their lives.
"There is hope in recovery. Making our services and programs more accessible to the public would mean saving more lives," he said.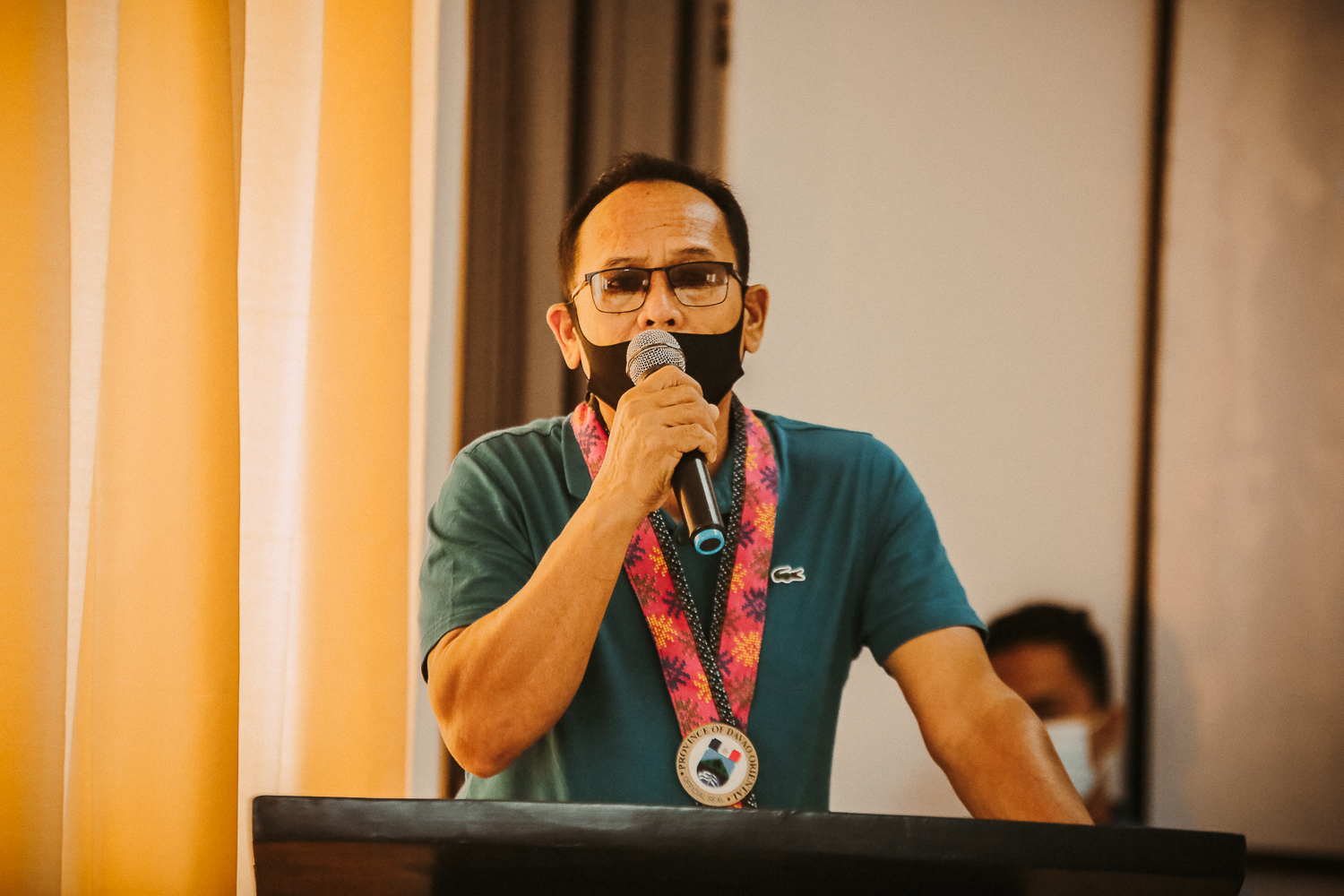 In time with the completion ceremony, the City Anti-Drug Abuse Council of Panabo City, Davao del Norte led by Police Lieutenant Colonel Ernesto Gregori visited the province to benchmark its Balay Silangan and its best practices in the fight against illegal drugs. He is joined by the rest of the CADAC Team composed of their Executive Assistant to the City Mayor of Panabo, City Social Welfare and Development Office, Philippine Drug Enforcement Agency, and Sangguniang Panglungsod Representative, to name a few.
Davao Oriental's Balay Silangan, which is situated in the City of Mati, is the only provincial government-run Reformation Center in Davao Region.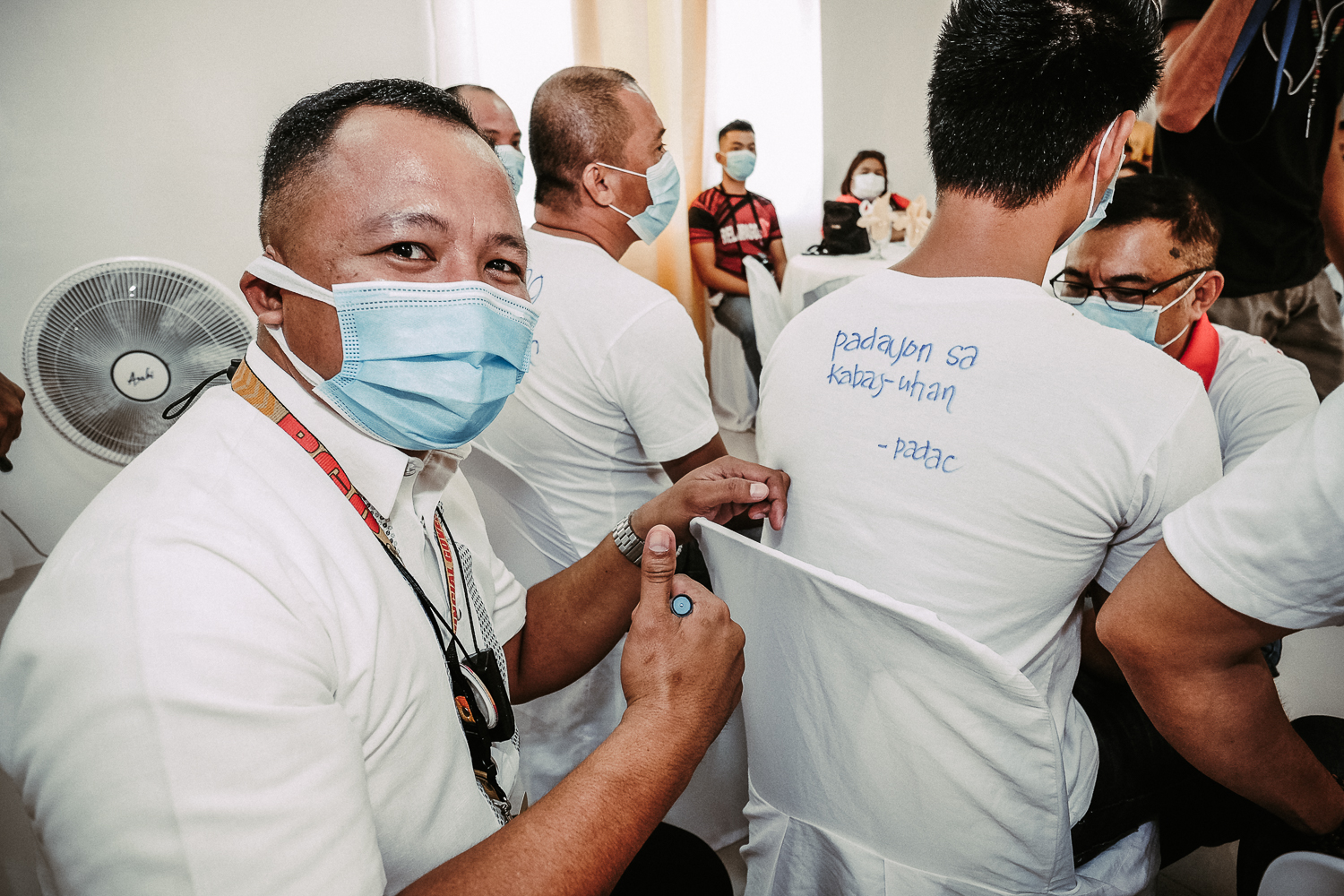 Mr. Bulaong presented in detail how the Balay Silangan and the PADAC started from council meetings to the full-blown operationalization of its mission that resulted in various significant accomplishments and awards from the national government.
"PWUDs reformation is a shared responsibility of patients, their direct families, and government because it changes how a person behaves that ultimately contributes to how a community develops," he said, adding that an evident desirable change is happening in Davao Oriental under the leadership of Gov. Dayanghirang through his exemplary performance and programs against illegal drugs, criminality, and insurgency.
Pol. Lt. Col. Gregori expressed his gratitude to the provincial government of Davao Oriental for allowing them to learn the best practices of the Davao Oriental in the anti-drug abuse campaign.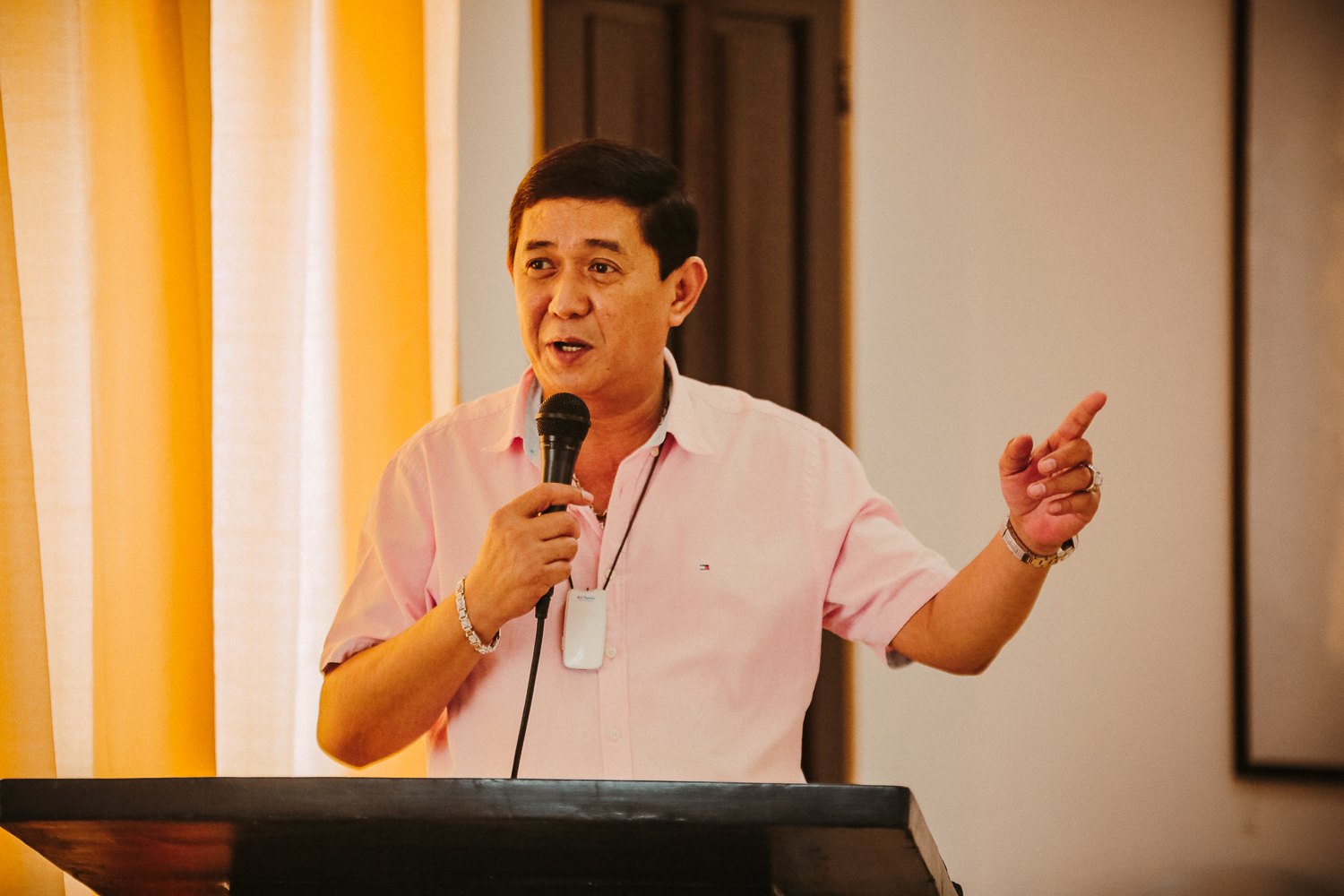 Gov. Dayanghirang warmly welcomed the team from Panabo City. "Your visit is a manifestation that we are doing our best that we could to provide what is best for our people," the governor said.
He also congratulated all the graduates for leaving behind their past driven by illegal drugs and embracing change through rebuilding their lives not just for them and families, but also for the whole Davao Oriental community.
The Balay Silangan, since its establishment in 2018, has served as a reformation center to transform drug offenders into self-sufficient and law-abiding members of the society. By Van Jorain O. Rufin/Photos by Eden Jhan Licayan