DAVAO ORIENTAL – Thirty-one Persons Who Used Drugs (PWUDs) marked the completion of their six-month rehabilitation and treatment at the Balay Silangan Bagong Bahay Para sa Bagong Buhay Reformation and Outreach Drop-in Center in a graduation ceremony on Thursday, February 04, 2021.
The graduates consisting of thirty out-patients and one in-patient are beneficiaries of the government's plea-bargaining program.
Provincial Anti-Drug Abuse Council Action Officer and Provincial Administrator Art Benjie C. Bulaong, who represented  Governor Nelson L. Dayangharing, congratulated the graduates and reminded them to keep in mind their commitment and use what they have learned during the rehabilitation to face the challenges that may come their way.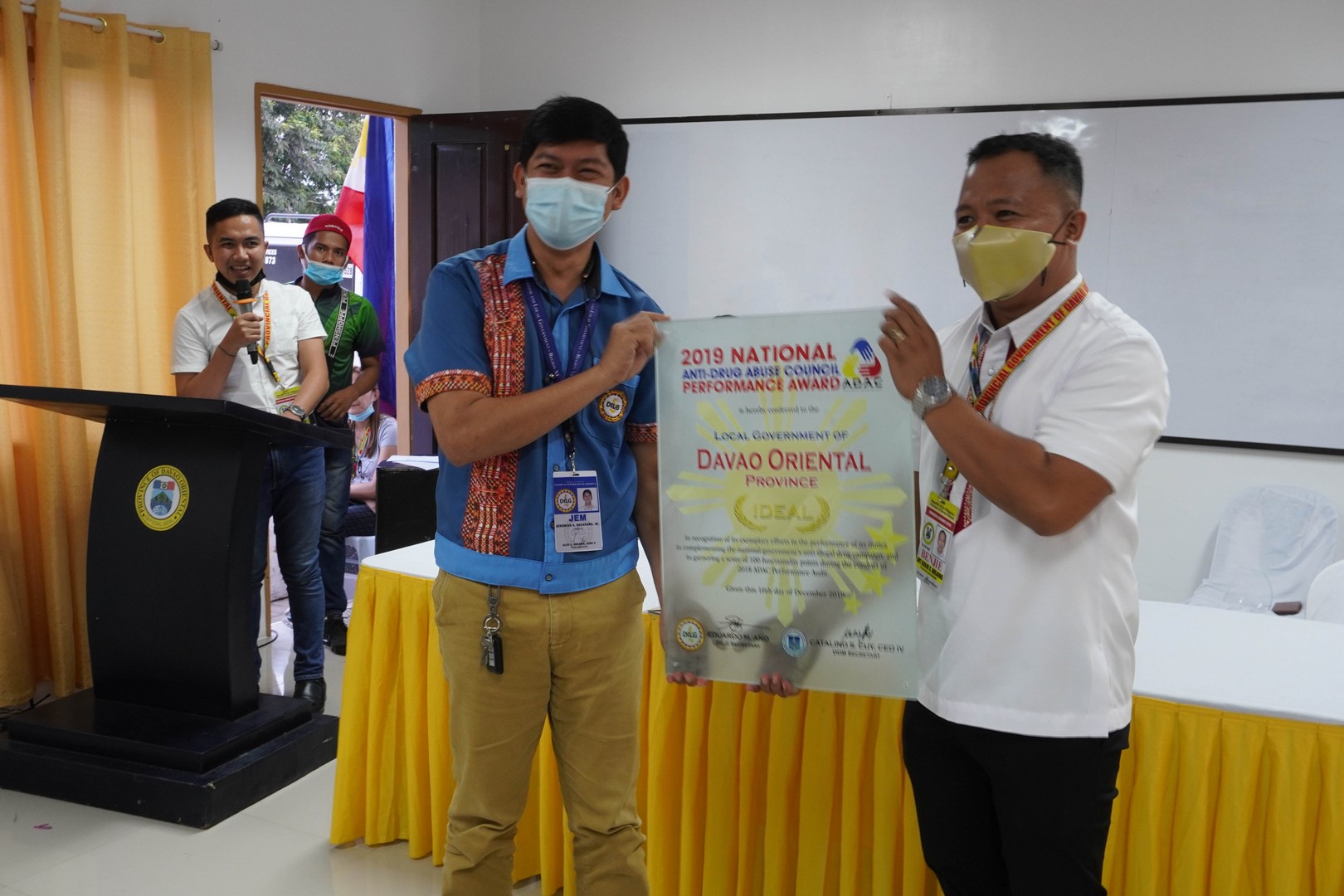 "To the graduates, you must live and stand for the wisdom taught to you not just for yourself but also for your family," Mr. Bulaong said.
During the ceremony, awards and certificates were handed over to the graduates. Some of them also shared their testimonies and expressed their thanks to the government.
"I am thankful for the government for their constant support and for all the teachings, this support group is what I consider as my second family who has always been there for me to get through all these problems and move forward," said Anthony, one of the graduates.
"As a graduate of this program, I feel like I have achieved something for myself, something I can be proud of after months of rehabilitation," another client named Bon shared.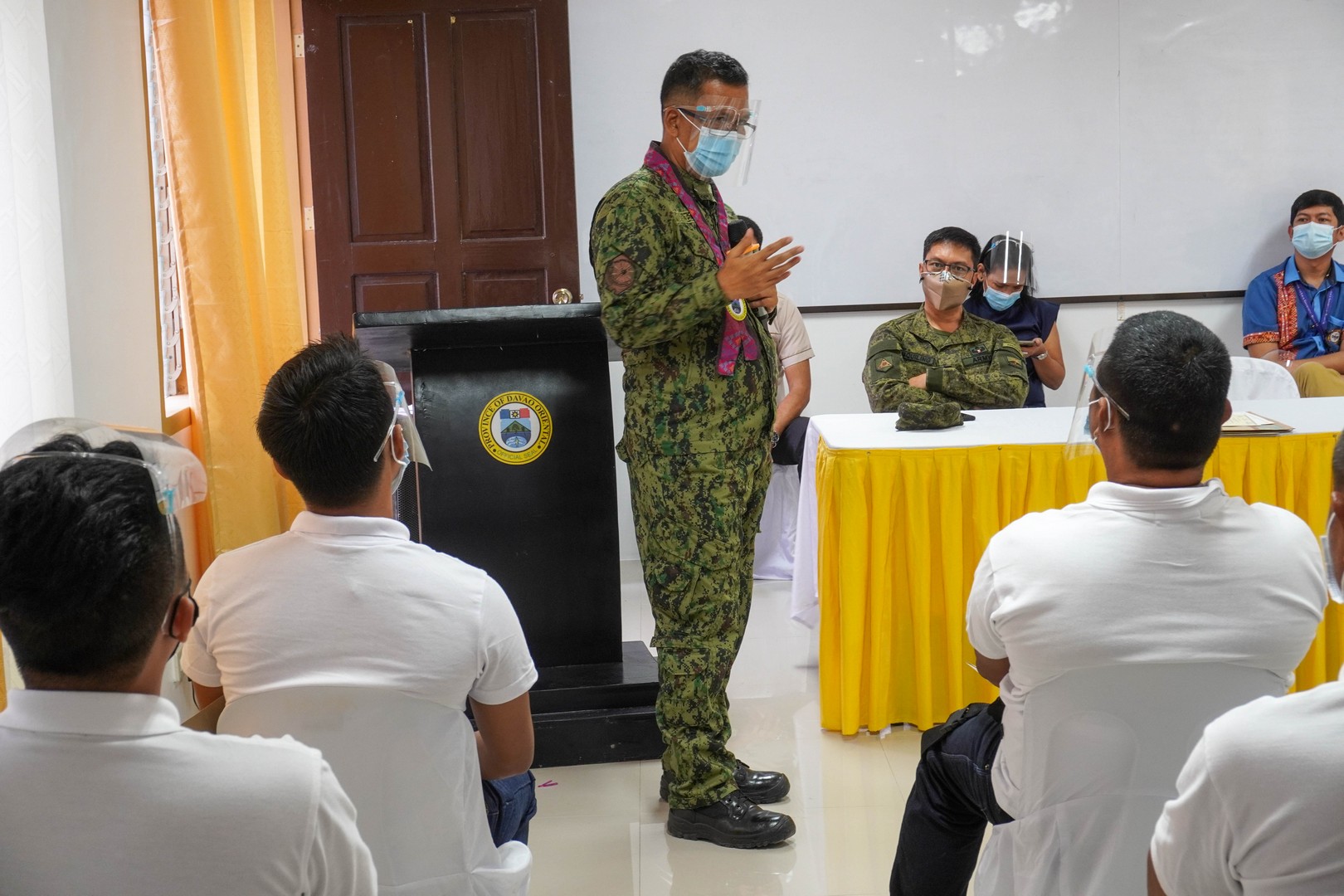 Provincial Director of Davao Oriental Police Provincial Office (DOPPO) Police Colonel (PCOL) Efren Orlina, the guest of honor, encouraged the graduates to strive and embrace the new opportunity given to them.
While these graduates belong to the second batch of PWUDs who graduated at the Balay Silangan, the third batch have already started their rehabilitation and are anticipated to graduate in May.
PADAC Action Officer Bulaong said he is proud that within the two years of operation of the Balay Silangan, there has been no record of clients committing crimes or relapsing on drug use. "Fortunately, they are on the right track and we are glad that they have turned away from their past mistakes," he said.
Mr. Bulaong said that while there were already 77 drug-cleared barangays out of 79 drug-affected barangays in the province, the figure has been increased 178 following the re-validation of the office of the Director-General.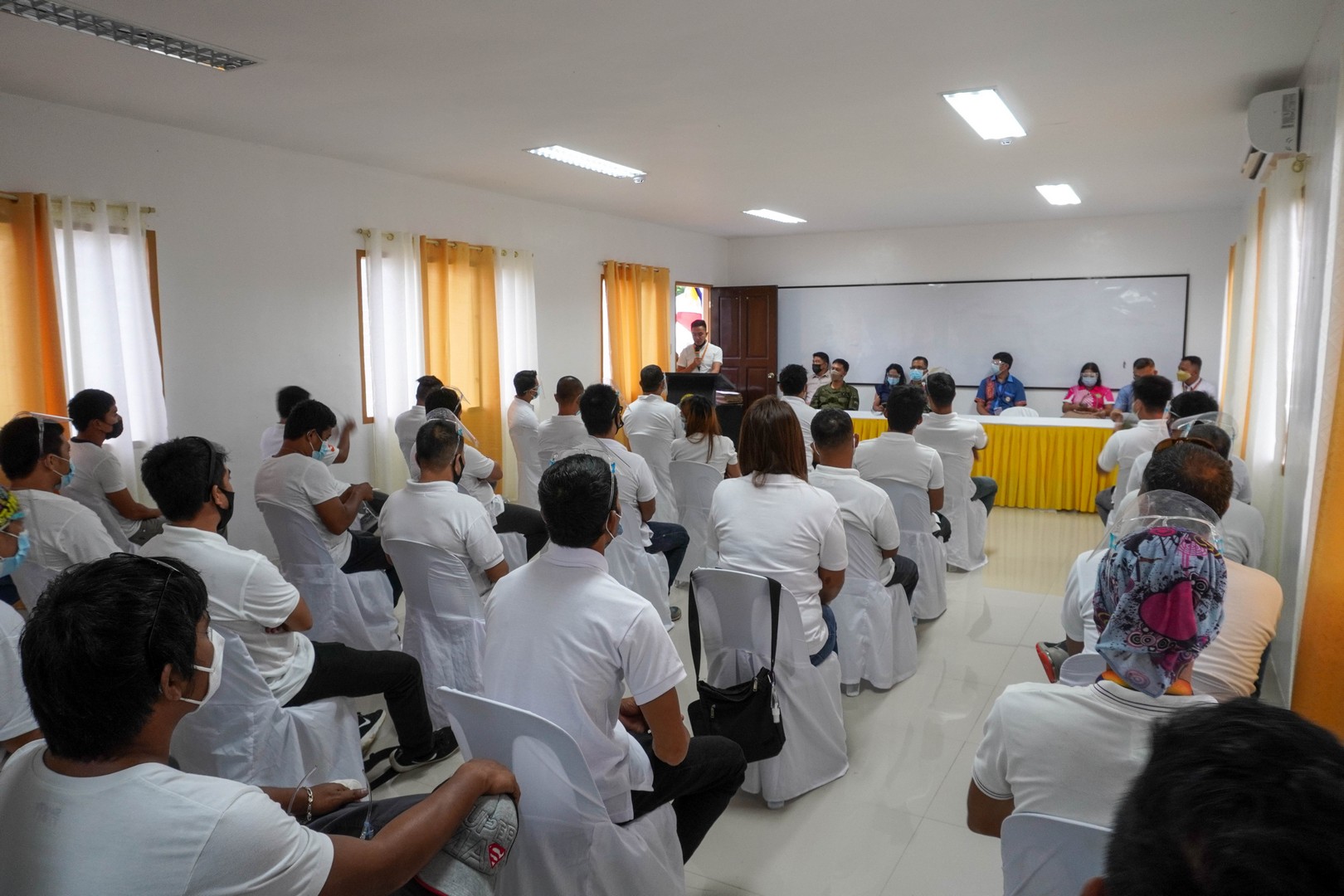 This was because of the surge of surrenderees from the newly identified 101 affected barangays which are all expected to clear for us to achieve a drug-free Davao Oriental," Mr. Bulaong stressed.
"We are positive that we can achieve to clear the newly identified affected barangays as our target is in the third quarter of this year," said IA3 Eleazar Arapoc of PDEA XI.
The Balay Silangan Reformation Center run by the provincial government of Davao Oriental is the first Balay Silangan operating in the entire Davao Region. It is managed by the JJV Behavioral Management Center. The facility is designed to reform drug offenders into productive and law-abiding members of the community which is made possible through the efforts and collaboration of the Philippine Drug Enforcement Agency (PDEA), Philippine National Police (PNP), Department of Social Welfare and Development (DSWD), Dangerous Drugs Board (DDB), Provincial Anti-Drug Abuse Council (PADAC) and other concerned agencies and local government units who are all crucial for the successful implementation of the program. By Mark Oliver Alvite