DAVAO ORIENTAL – Aiming to improve the province's promising aqua-fishery industry, the Mindanao Development Authority (MinDA) recently bared promising projects for the province Davao Oriental.
During the first-ever Aqua-Fishery Summit held in the province on Thursday, August 27, the agency announced that Davao Oriental is set to become one of the 22 recipients of Fish Centers to be established in Mindanao.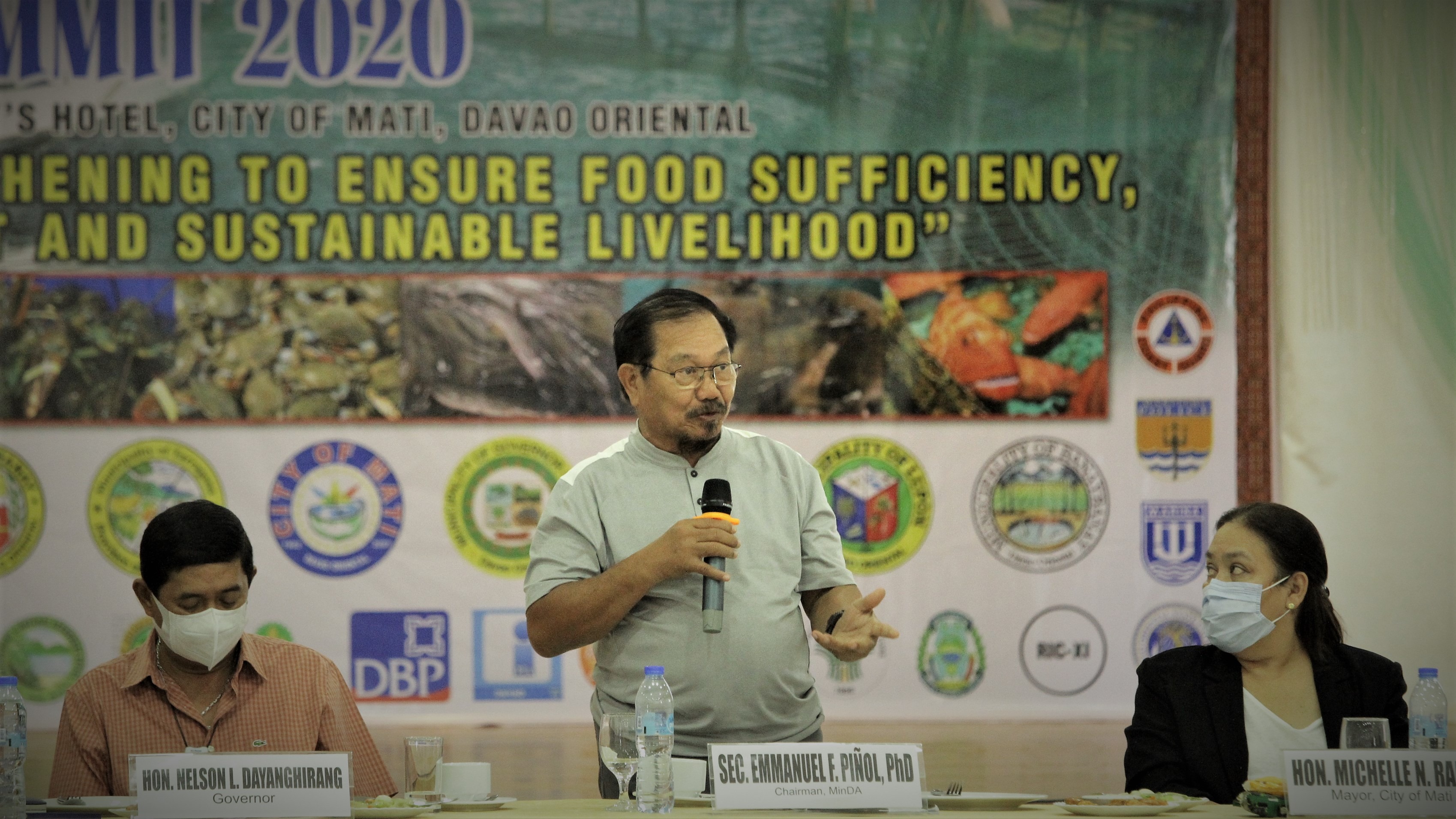 No less than MinDA Secretary Emmanuel Piñol made the announcement of the project touted to improve the province's promising aqua-fishery industry. Completing the value chain for fishery, he said this facility will be connected virtually to each other and to the market which will facilitate better sales and exchanges. He added that the City of Mati, specifically, will be the beneficiary of a fish processing plant establishment that the program will fund. Support packages will also include the provision of ice makers and blast freezers, cold storage, and fish dryers.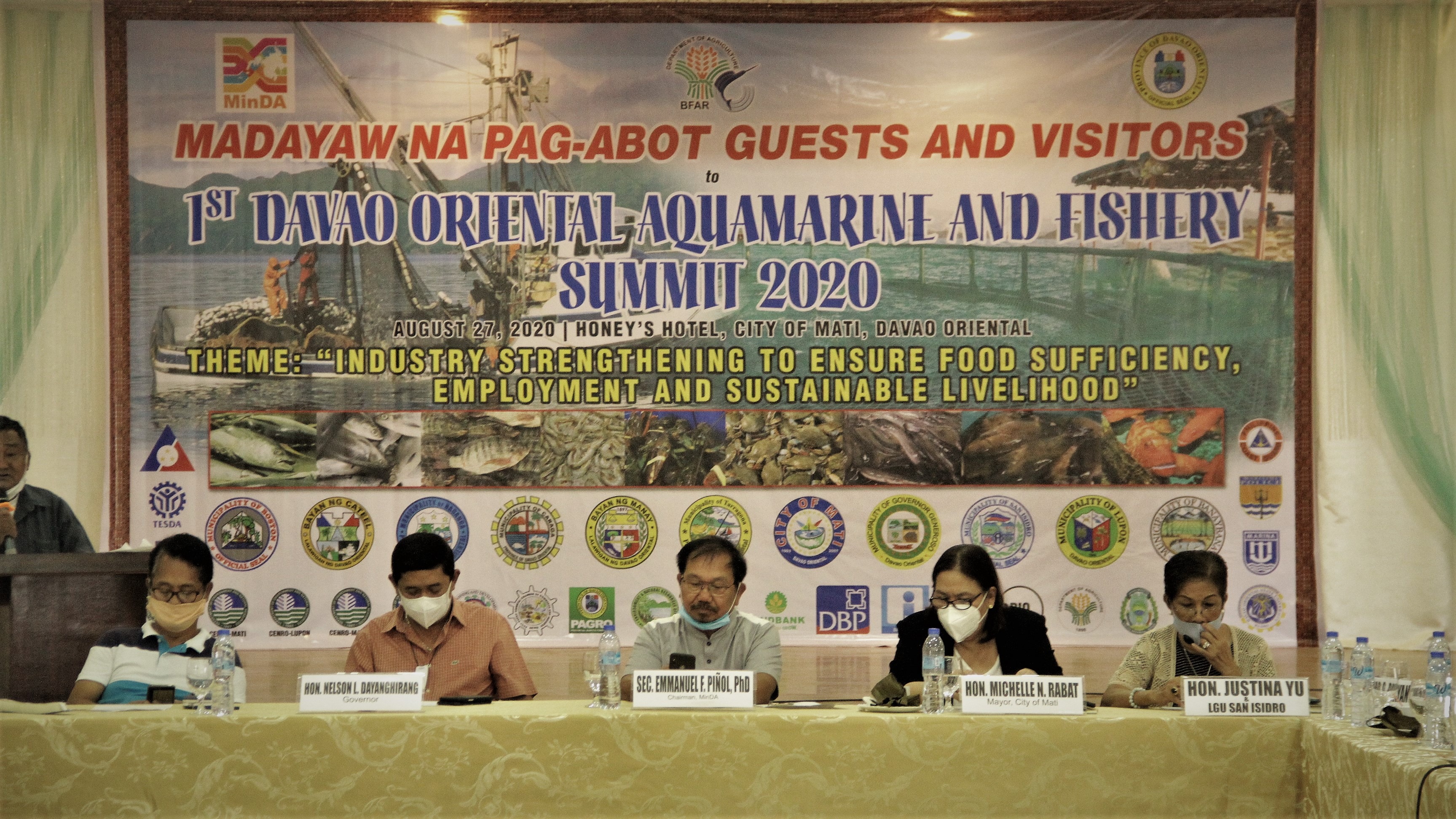 Sec. Piñol said that considering Davao Oriental's vast potentials, it has been included in MinDA's Mindanao Fisheries and Aquaculture Development Program (MinFAD), making it one of the key players in the fishery sector along with other coastal provinces in the island of Mindanao.
Gaps and Issues in the Aqua-Fishery Industry
Meanwhile, the Summit, which was held in partnership with the Mindanao Development Authority (MinDA), engaged the industry's stakeholders in discussing vital issues surrounding the industry.
Among those discussed were the gaps, issues, and concerns affecting production and business systems in the local fishery.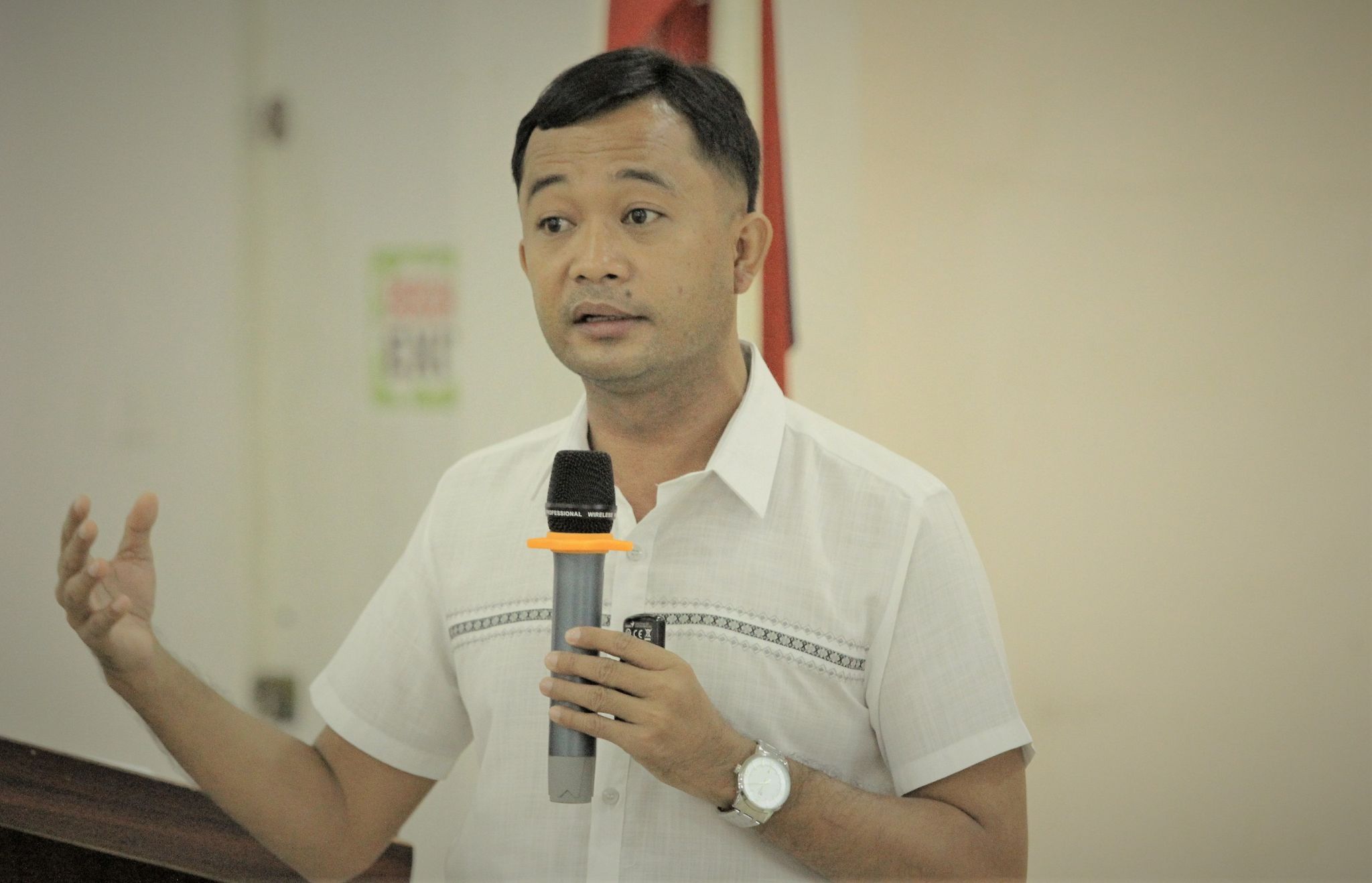 Provincial Agriculture Office Department Head Rotchie Ravelo said that among the challenges of the industry include climate change, natural and man-made disasters, weak legislative mechanism, and the so-called "brown" development that involves the redevelopment of mangrove areas, rivers and beaches into other purposes such as resorts and human settlement areas. He noted the challenges faced by the larger aqua-fishery operations in Davao Oriental, specifically the commercial fishing, vannamei and Bangus (milkfish) culture enterprise.
Mr. Edwin Roldan, the owner of the only licensed private fish landing center in Davao Oriental, raised the need to establish more accredited fish ports and processing plants in the province and in Mati City in order to provide a proper facility in the handling of commercial fish harvests, create new revenue sources, ease community folks income, and upscale documentation method on catch from the province's fishing territory.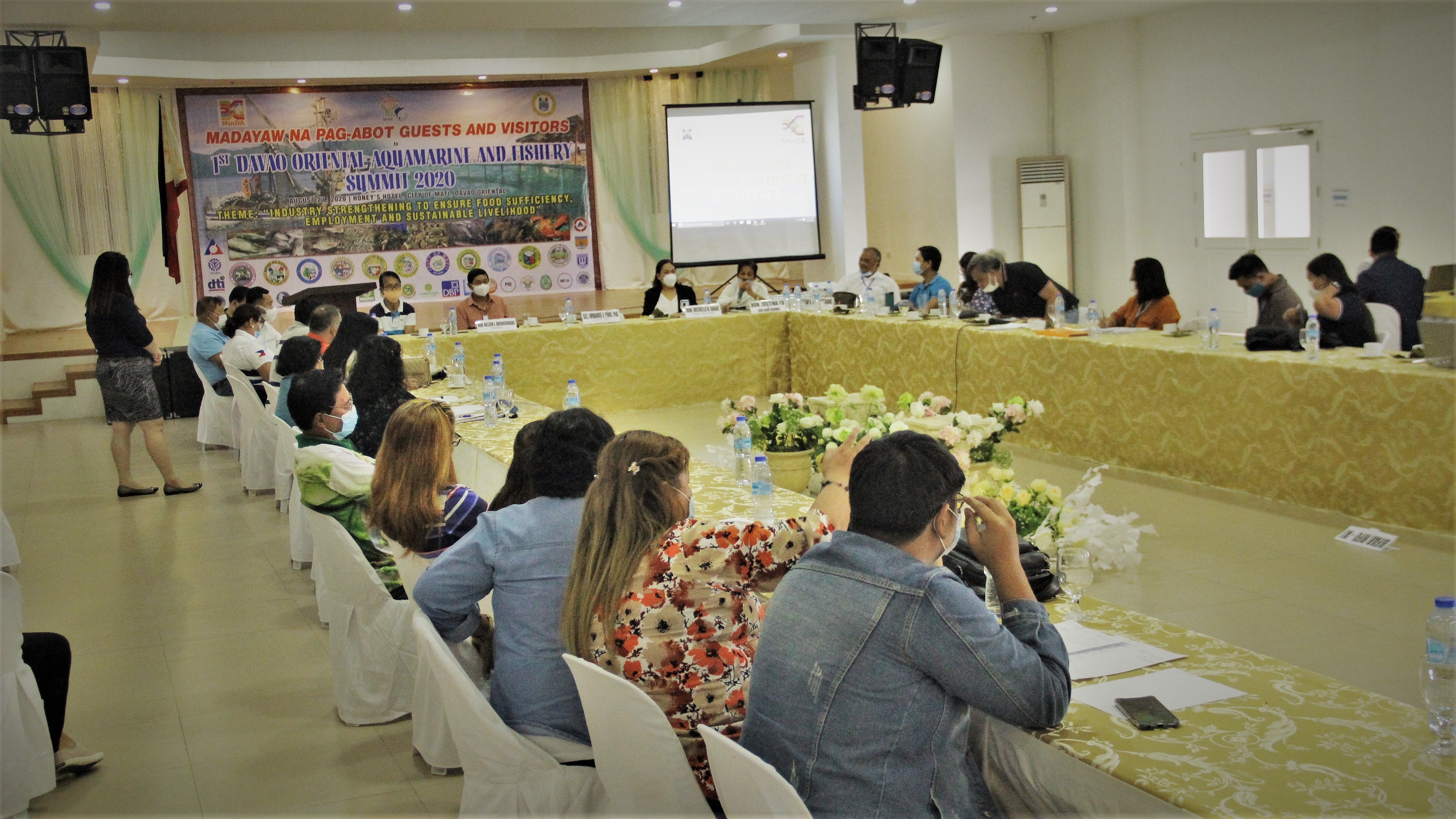 Other concerns raised were the difficult market access and unstable price movements for bangus and vannamei shrimp produce.
Also brought up was the concern on "haunting" the marginal fisherfolk that pushed municipal fishers farther back to having no income at all from fishing. Concerned personalities cited the rampant installation of fish aggregating devices or payaos by commercial fishers within delineated municipal waters. The practice, with exemption in some municipalities, displaced small banca fishers as they are "not allowed" to fish near and around the said payaos.
Davao Oriental Governor Nelson Dayanghirang emphasized the role of law enforcement as he reminded everyone that the task is a shared responsibility by all stakeholders. He pointed out the role of coastal community-dwelling fisherfolks who would normally have prior knowledge of illegal fishing activities in their respective coasts and seas. Speaking on production challenges, the governor further stressed the need for marginalized fishers to use or be provided with larger fishing vessels that they may be able to compete with commercial fishers.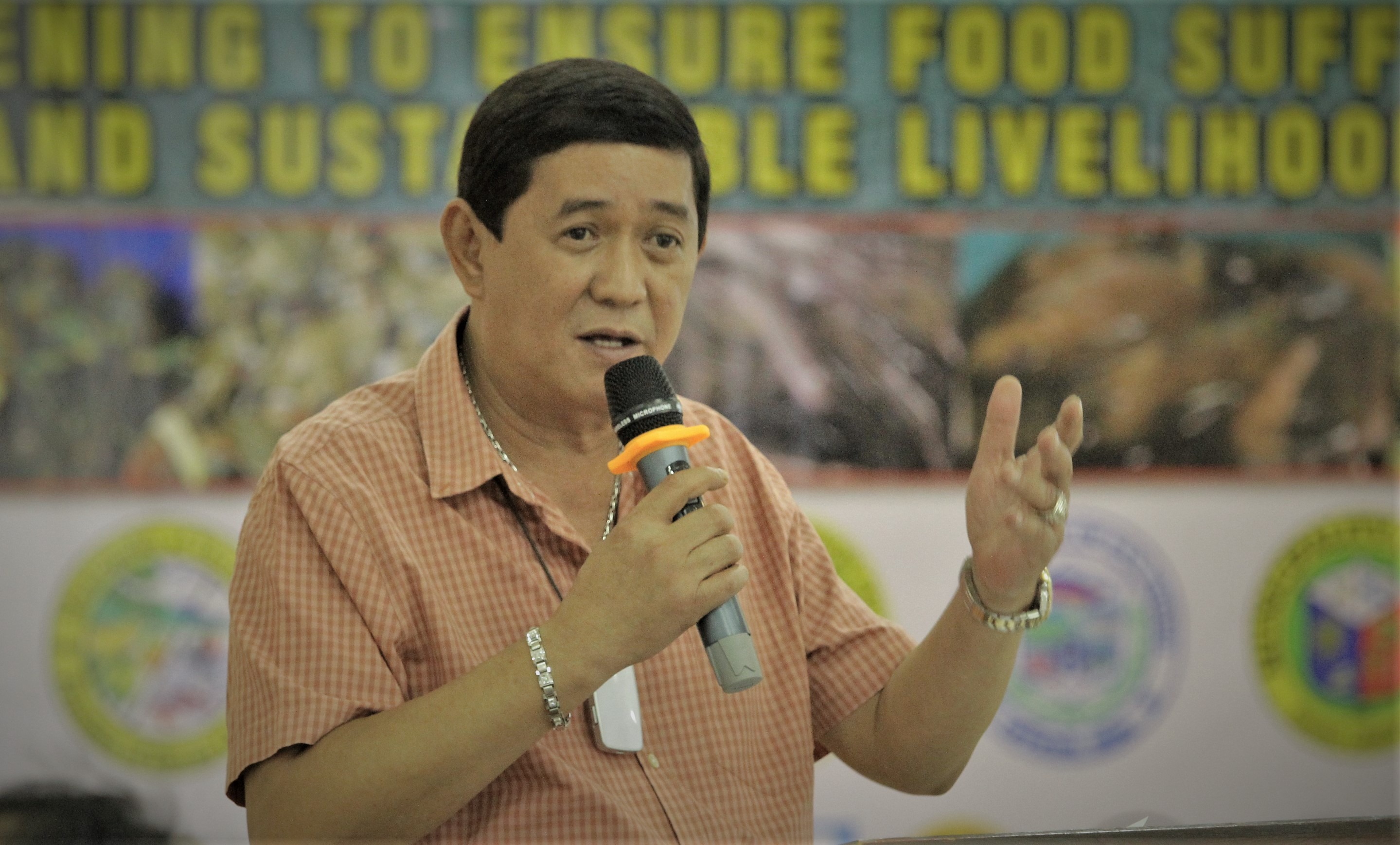 City of Mati Mayor Michelle Rabat and San Isidro Mayor Justina MB Yu addressed the concerns in their respective LGU fishery landscapes by way of sharing the fishery-related legislations and programs that they have adopted.
The lady mayors both agreed on advocating for a balanced approach in resource utilization and conservation. This, following the exposition on research done by the team of Dr. Leah Jimenez of Davao Oriental State University that reports there is high bacterial activity, a high amount of dissolved nutrients, high erosion and sedimentation in coastal areas particularly in Pujada Bay in Mati City.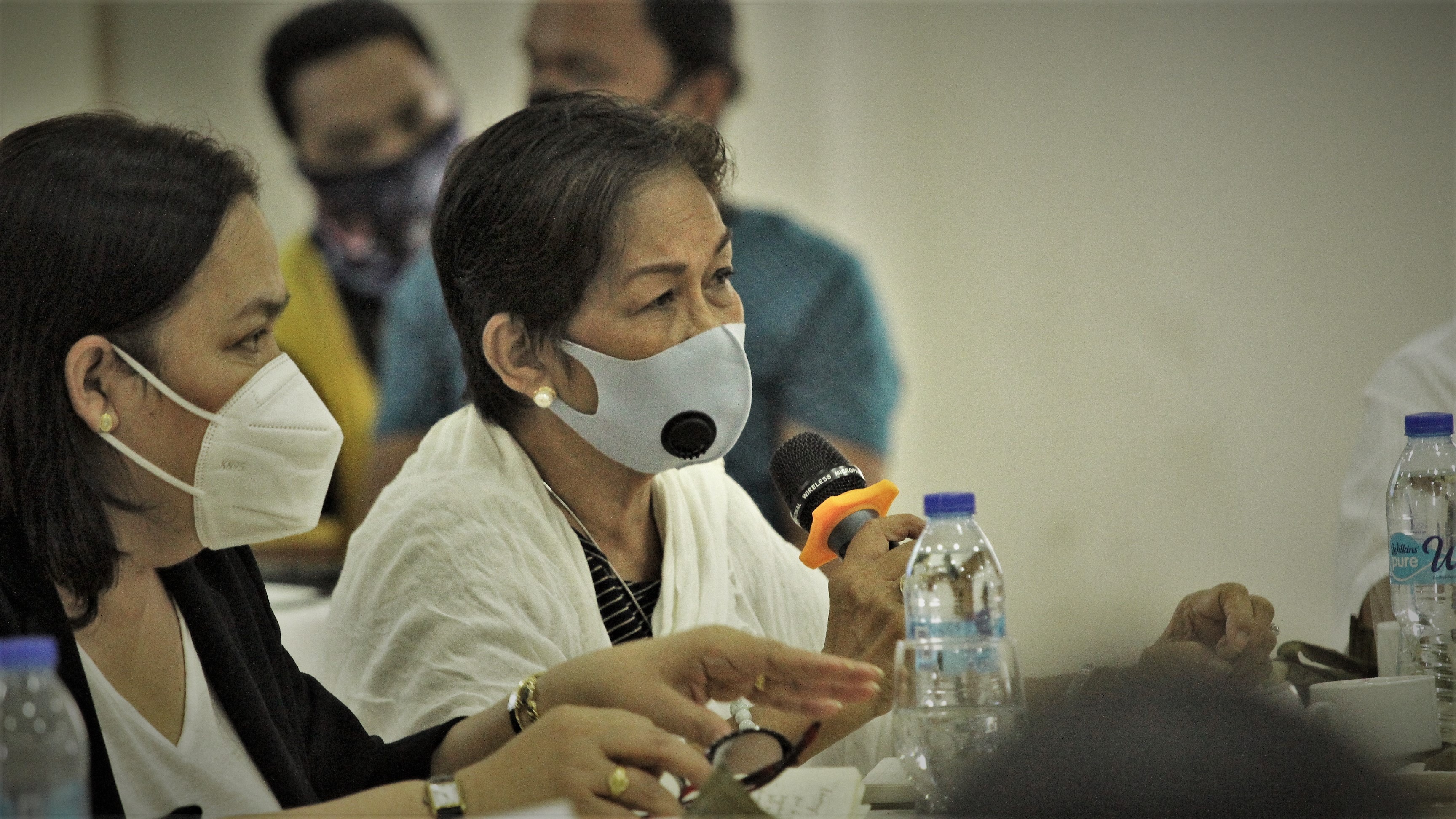 Dr. Jimenez' team was pinpointing to destructive human activities that result in tailings and wastes that run off down to bodies of water causing degrees of pollution affecting fishery production. Her team was also called, as part of the solution, for the stop of mangrove conversion to prawn ponds, the establishment of additional fish cages at the Mati Mariculture Park, and mining in the upstreams of rivers; establishment of Sewage Treatment Facility and construction of strong soil barriers.

Other significant solutions offered by the stakeholders include "Green" management focusing on regulating fish production systems, relearning values, and incentivizing initiatives, rationalizing land use for aquaculture; capacity development for fishery-based organizations, completion of fishery registry/database for fisherfolk, vessels and catch volumes, harmonizing public and private sector stakes in fisheries, development of local fishery policies, and facilitation of funding windows and cash subsidies for fishers during disasters.
While the summit was a provincial initiative to address challenges in the local fishery industry, delegates from Bislig City, Panabo City, and Davao de Oro also requested participation in order to cross-visit and have an audience with Secretary Piñol.
The Aqua-Fishery Summit event here saw the attendance of more than one hundred representatives from the aquaculture and capture fishing sub-sectors in the city and municipality local government units. By Jane Bacasmas Maldo/ Photos by Joel Owano