DAVAO ORIENTAL — Farmers and fisherfolks in Barangay Cabuaya in the City of Mati have received fishing machineries and agricultural support from the provincial government through the Pagkain at Kita Sustainable Agriculture Village Enterprise (SAVE) Program.
During the turn-over ceremony held on November 5, 2020, the Provincial Agriculture Office has distributed 3,000 pieces of coconut seedlings, 2,000 pieces of banana suckers, 2,000 cacao seedlings, thirty-seven (37) bags of high-yield fertilizers, and twenty (20) bags of peanut seeds.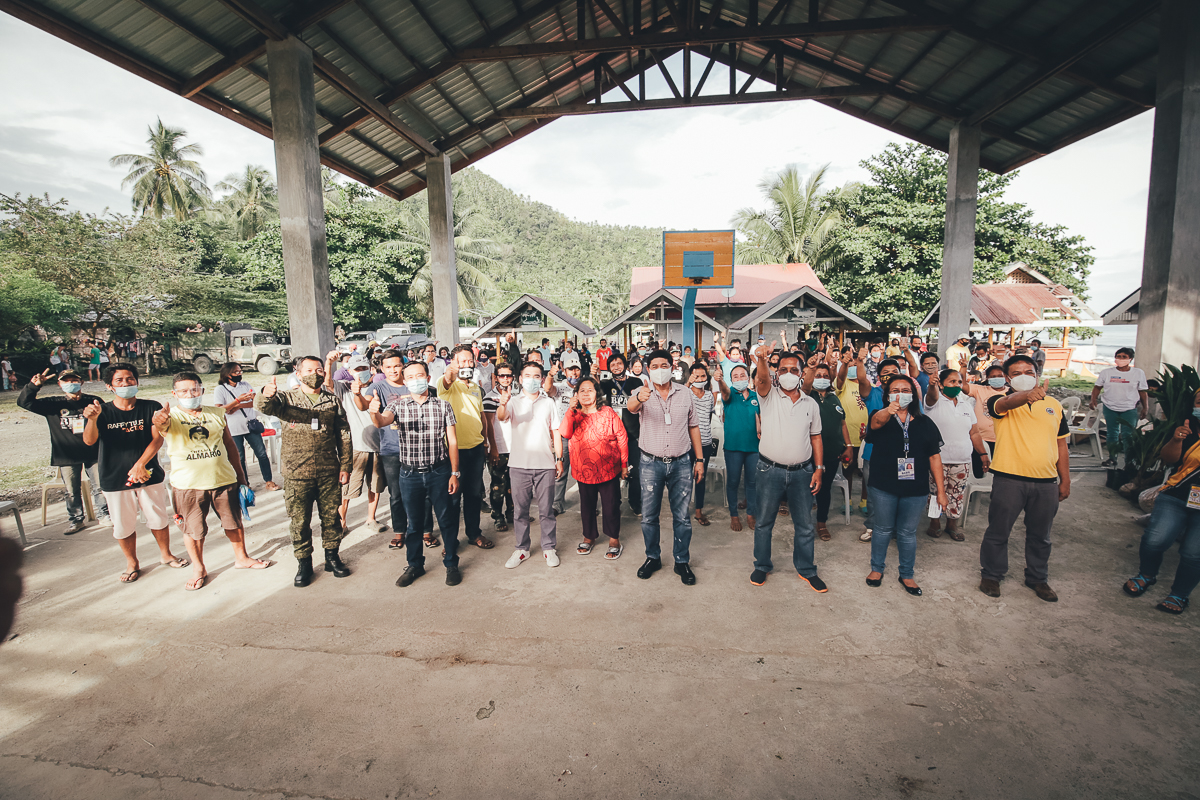 Moreover, the Provincial Veterinarian's Office has given seventy (70) native chickens and fifty (50) ducks with a sack of duck feed.
For the fisherfolks, the provincial government also turned over 4,000 tilapia fingerlings with tilapia feeds and five (5) units of 7 horsepower Bangka gas engines.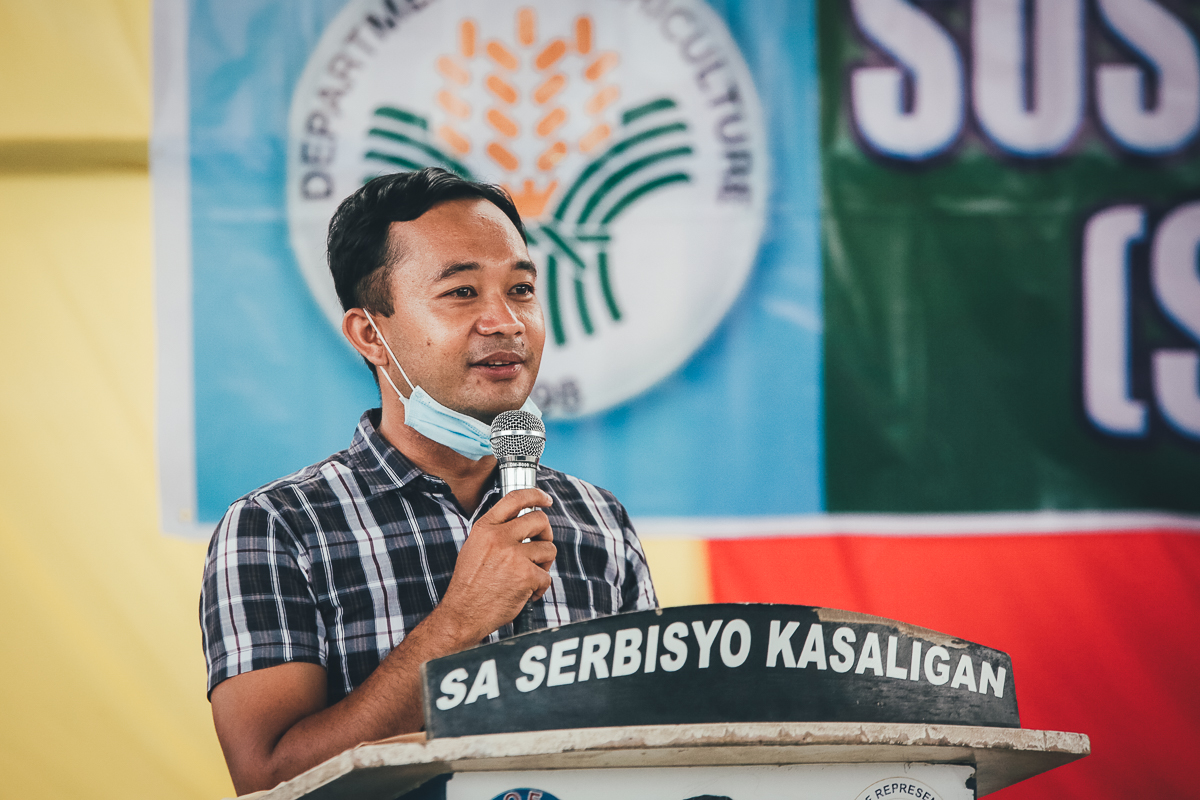 Provincial Cooperative Officer and Concurrent Acting Provincial Agriculturist Mr. Rotchie Ravelo said that the program, under the leadership of Governor Dayanghirang, aims to help the province get a sustainable food source, especially during the current COVID-19 pandemic.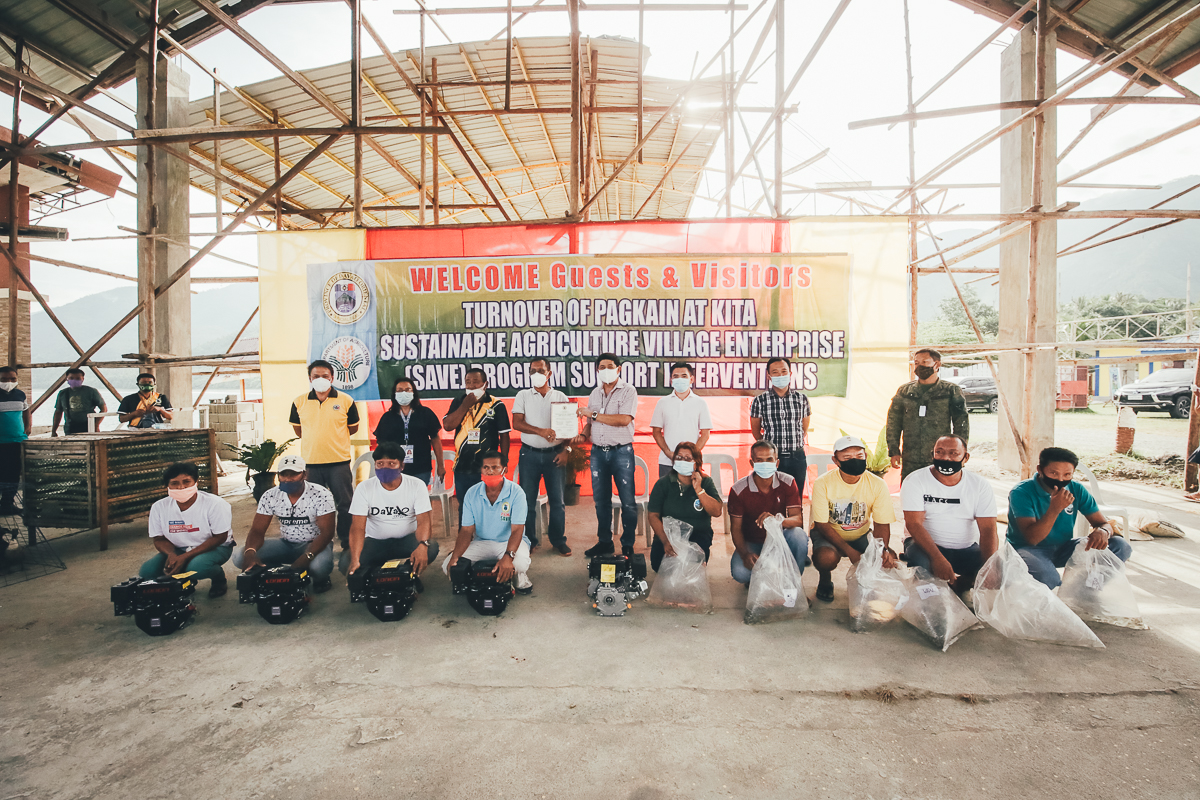 "Through the program, the provincial government is pushing for increasing the production of farmers for them to have a sustainable source of living, and for the province to have enough to source out food if the pandemic continues," he said.
"The program covers the province's measure to develop sustainability in its agriculture and fishery sectors," added Mr. Ravelo, saying that it also aims to provide farmers and fisherfolk alternative sources of income through its livelihood development component.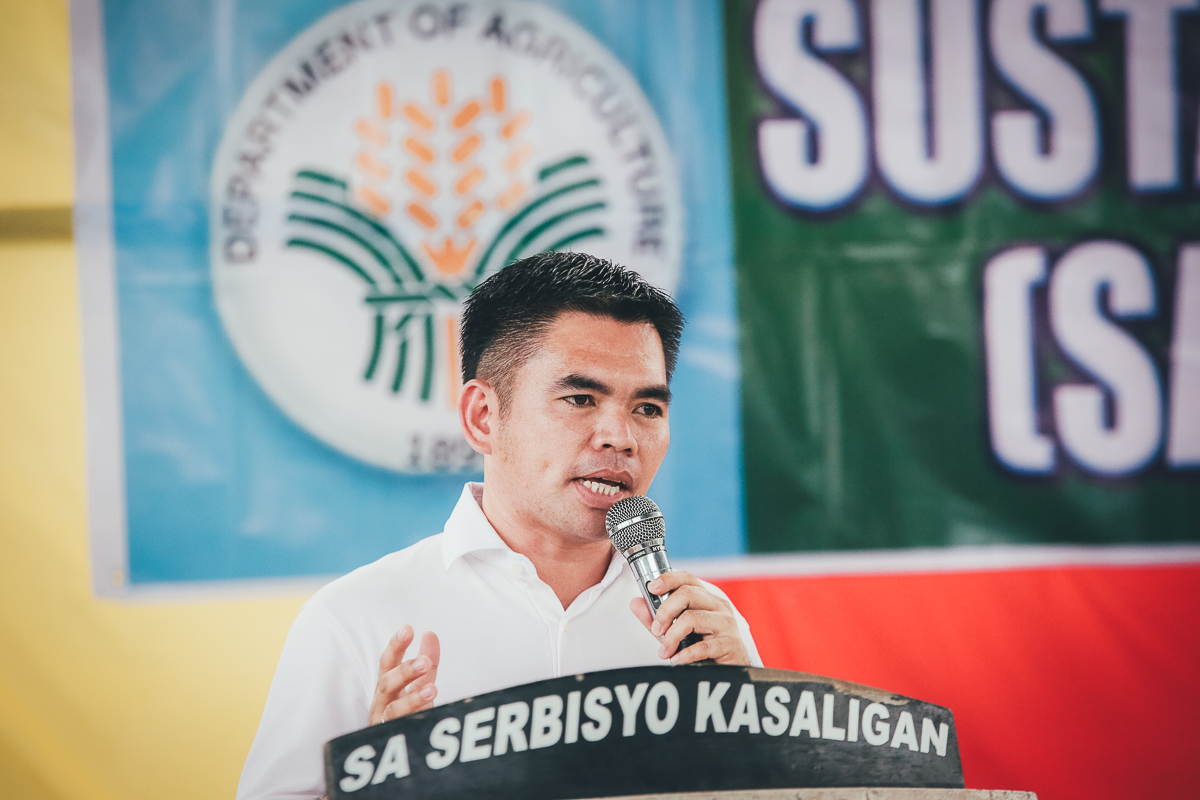 Prior to the turnover ceremony, the beneficiaries underwent technical briefing on crop production for cacao, coconut, banana, and peanut; as well as tilapia production.
"This program has taught you ways and measures, the sustainability part now depends on you. We don't just plant seeds, we nurture them to grow," Vice-Governor Nino Sotero L. Uy challenged the recipients.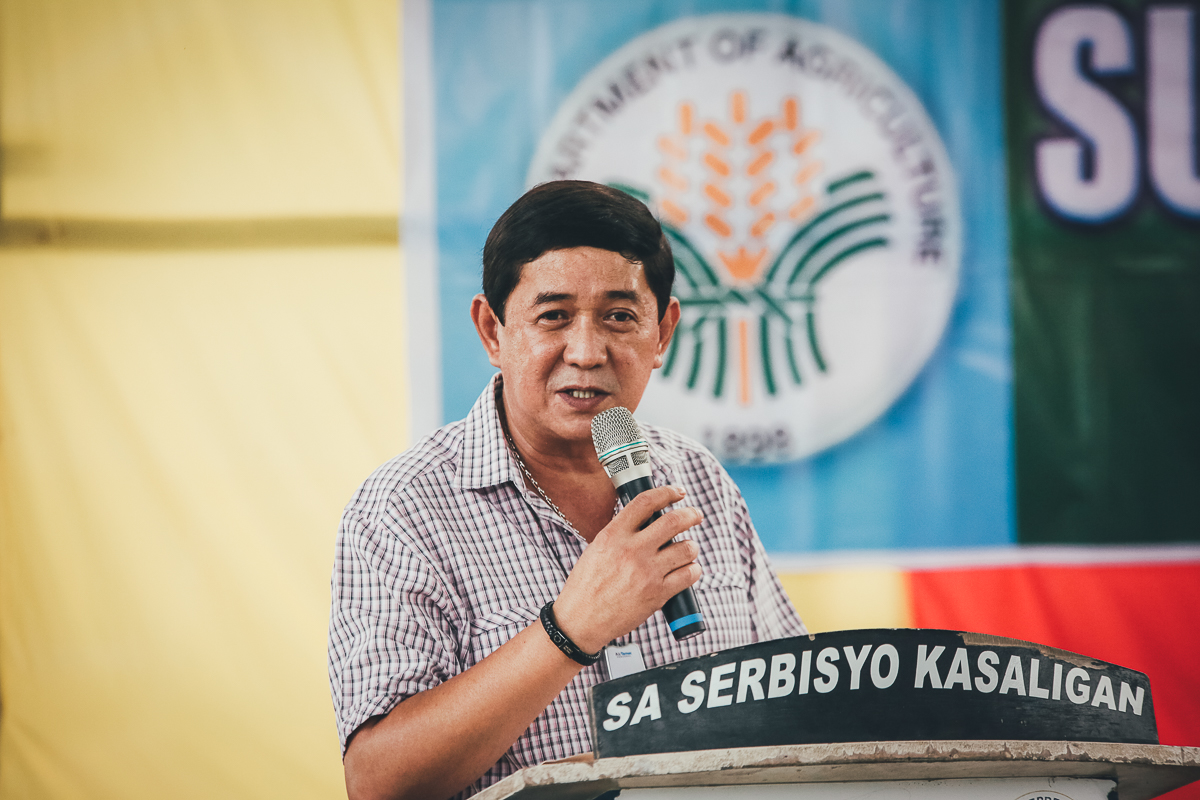 Governor Nelson L. Dayanghirang, who was also there to personally oversee the turnover, said that the government will continue to support the local farmers and fisherfolks to the government's best extent.
"These farm inputs that were given, if sustained, will help boost our production, and can be able to also contribute to increasing the province's food sufficiency level and ensuring food security," the Governor said.
An estimated amount of P703,000 was allotted for the Pagkain at Kita SAVE Program in Barangay Cabuaya. It was one of the first barangays given support due to its distance from the center of the city.
Present during the turnover ceremony were the Mati City Agriculturist Ms. Eleanor E. Sambas, the Battalion Commander of the 28th Infantry Battalion Alexander D. Banatao, and the barangay officials of Barangay Cabuaya. By Shaye Dacles/Photos by Eden Jhan Licayan