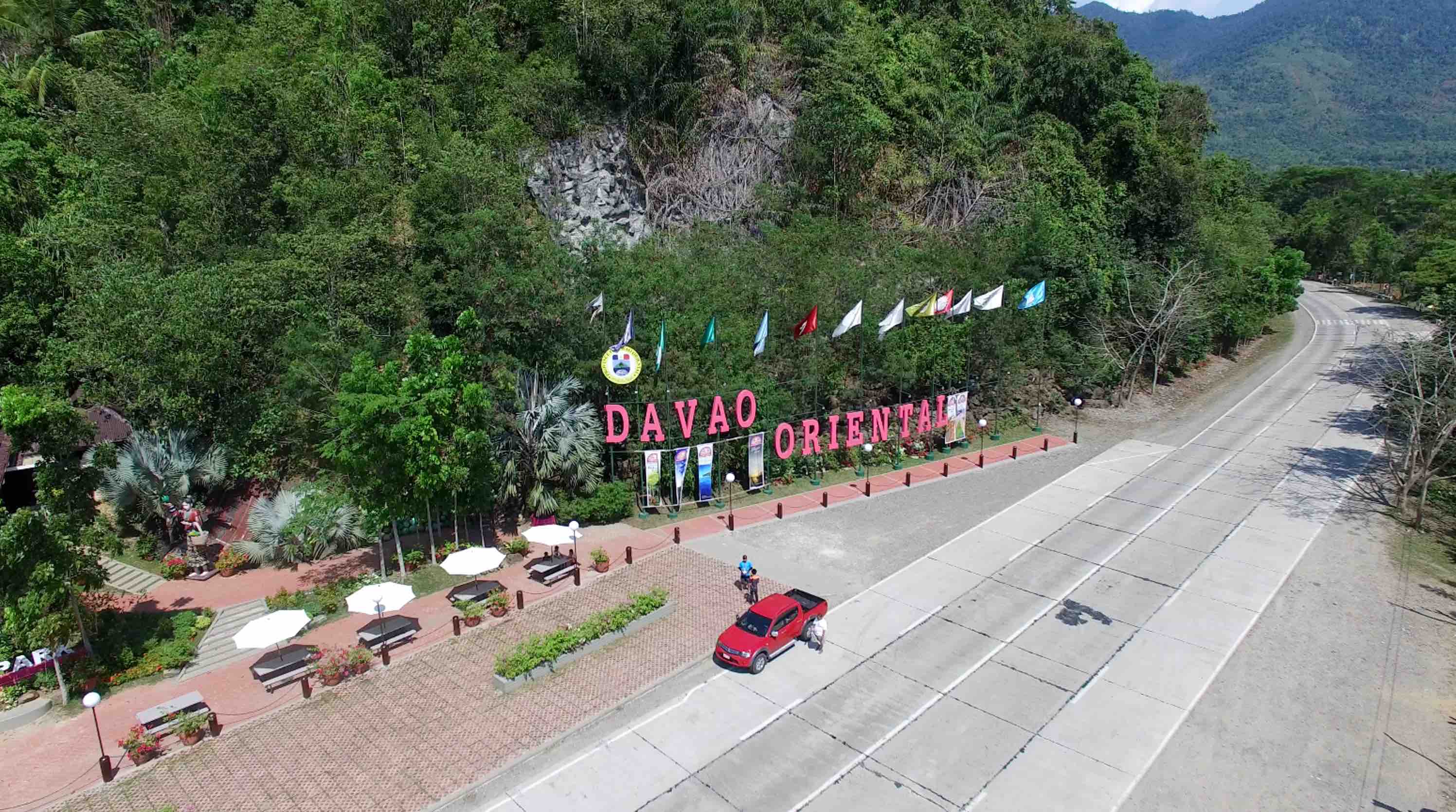 Facts About Davao Oriental
The Gateway to the Pacific
Davao Oriental is a promising tourism and investment destination located in the easternmost part of Southern Mindanao. Its geographical position as the last frontier of the archipelago is outweighed by its contiguity to the markets of the BIMP-EAGA. It ranges about 189.30 in kilometers from its common boundaries.
It is bounded by the Pacific Ocean in the East, Davao Province in the West, Agusan del Sur and Surigao del Sur in the North, Davao Gulf and Celebes Sea in the South. Its proximity to the Pacific strategically position itself
as the "Gateway to the Pacific".
With a total of 5,164 square kilometers, Davao Oriental is the biggest province with a land area of 32.82% of the total Davao Regional land area. The strategic proximity to the markets of BIMP-EAGA is an advantage for investments in agri-business, food manufacturing, and eco-tourism.
Political Subdivision
The Province is composed of two (2) congressional districts covering One (1) City and Ten (10) Municipalities.
District 1 comprises the Municipalities of Boston, Cateel, Baganga, Caraga, Manay and Tarragona, while District 11 includes Banaybanay, Lupon, Mati City, San Isidro and Governor Generoso.
The Districts and Municipalities are further subdivided into 183 Barangays.
The City of Mati is the seat of the Provincial Government, being the capital of the Province. It is the hub of Trade, Industry, Education, Culture, and Technology Innovations.
Population and Labor Force
Davao Oriental is home to approximately 558,896 people ( 2015 projected population by the Prov'l Statistic Authority), with an average population growth rate of 1.59%. Total labor force participation rate is at 72.6%, (Prov'l estimate as of July 2014).
The employment rate is 97.4% (as of July 2014 estimate), which is obviously higher compared with CY 2012 data provided by the Provincial Statistics Authority. This is attributed by the joint efforts of the local and foreign development agencies/organizations, provincial and municipal leadership in facilitating programs that impacted to the creation of employment opportunities.
Literacy rate of the province is maintained at 96% which indicates that it has sufficient competent skilled workers and professionals who can be tapped by potential industries.
SOURCE: DEPARTMENT OF TRADE AND INDUSTRY PROVINCIAL OFFICE
---