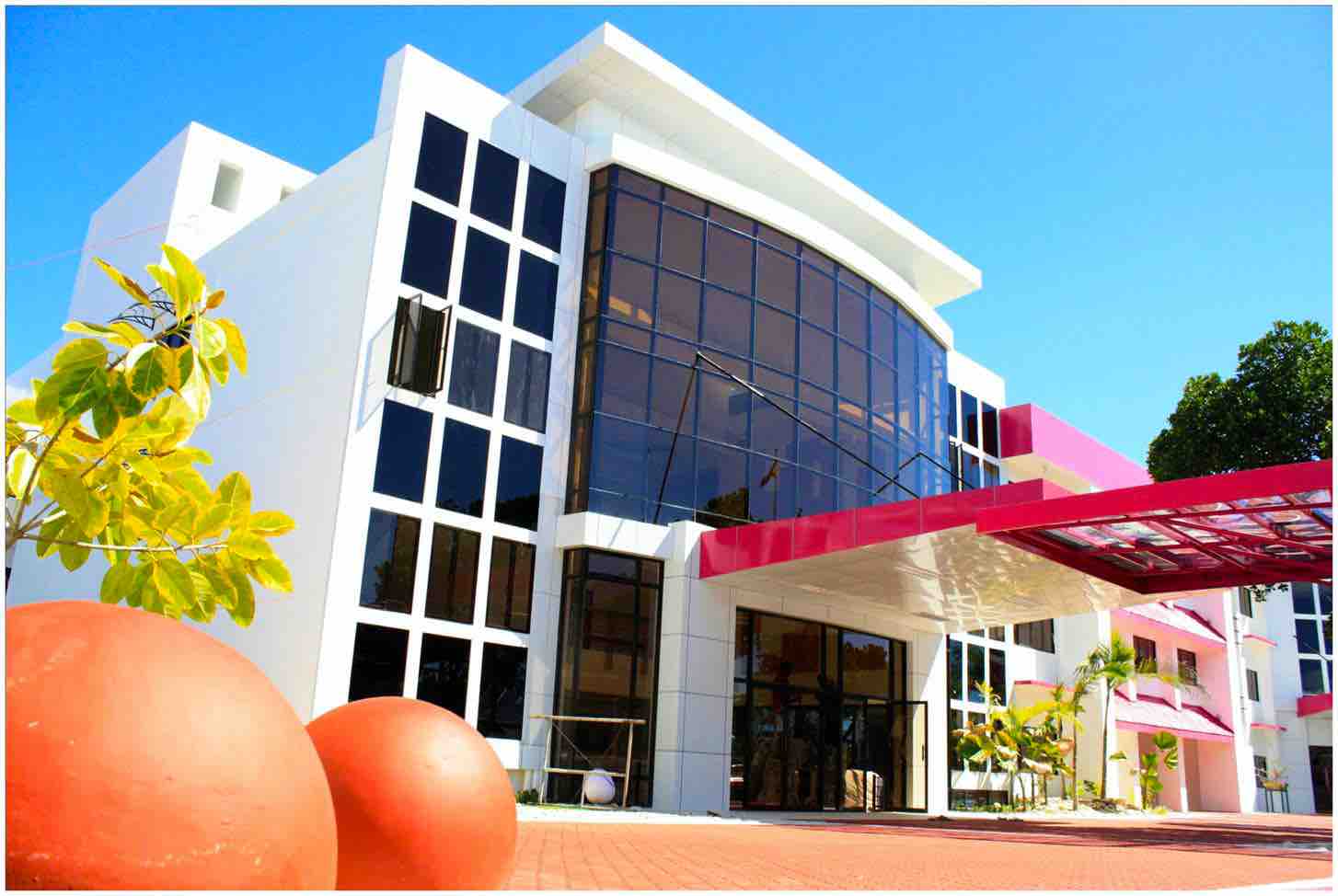 Facilities in Davao Oriental
GOVERNMENT INFRA AND PRIVATE SUPPORT FACILITIES
Power Supply: Power is supplied by the Davao Oriental Electric Cooperative, Inc. (DORECO, Inc), a Distribution Unit who gets its supply from Four (4) sources, the NPC-Psalm, Therma Marine, Inc, Therma South, Inc, and the Mt. Apo Geothermal Plant. Power Cost might be a little expensive, yet the supply is constant.
Water Supply: Mati Water District (quasi-govt) and Two (2) Water System Associations (private) are operating in the City of Mati. In other areas like San Isidro, and Governor Generoso, private organizations also supply water to few communities.
Lupon, Manay and the rest of the east-coastal town are operated/maintained by the LGUs. Banaybanay & Tarragona has an abundance of clean and potable water supply everywhere. Bottled water is likewise available provincewide supplied by private water manufacturer. A private water company will soon be operating in the City of Mati, pending its documentary requirements to provide fresh potable & stable water for industries and households.
Transport Facilities: Seaports: Seven (7): Two (2) in Mati City and One (1) each in, Lupon, Banaybanay, Manay, Baganga, & Cateel; Airports: 2 - One (1) Secondary airport in Mati City and One (1) privately owned in Baganga; Overland Transport Terminals: 4 : One (1) in Mati City, One (1) in Banaybanay, One (1) in Lupon and One (1) in Cateel.
Telecommunication Facilities: Postal Service Offices /PLECS: Twelve (12); Two (2) telephone companies-Philcom & Matelco; Provincewide Cellphone Network coverage (Globe/Smart/Sun); Eight (8) local radio stations (Mati City, Lupon, Banaybanay, Baganga & Cateel)
Educational Facilities: One (1) State College-Davao Or State College of Science and Technology Two (2) Private Colleges; Private and Public Preparatory, Elementary and Secondary schools provincewide and presence of Other Technical and Vocational Schools as well as Computer Learning Institutes.
Health Facilities: Two (2) Private Hospitals located in Mati and San Isidro; Three (3) Primary Hospitals located in Governor Generoso, Manay and Cateel; One (1) Secondary Hospital (Lupon) and One (1) Tertiary Hospital –the Davao Oriental Medical Center. Diagnostic laboratories, private clinics, Lying-in clinics. Barangay Health Stations are operational in almost all of the barangays of the province. A privately operated dialysis facility located at the City of Mati has been serving the public.
Social, Cultural and Other related Amenities: The province' rich heritage is showcased by two museums, "Subangan", proudly standing at the heart of Mati City and the Mt. Hamiguitan Heritage Park, discreetly yet arrogantly positioned at the foot of the world-renowned "Mount Hamiguitan Range and Wildlife Sanctuary, a UNESCO World Heritage Park. All the amazing and remarkable endownment of the province are visible here.
Sports, Parks & Recreational Facilities: Sports facilities include basketball, tennis, track and field, badminton courts & billiard tables. Sea sports include surfing, skim boarding, held regularly in Dahican Beach, Mati's prime beach.
Sports facilities in the City of Mati are counted with recreational facilities which include parks, playgrounds.& cockpit. These facilities include the Mati Socio-cultural Center, Ferdinand Marcos Sports Complex, Sports Complex in Brgy.
Dahican, the Sainz Park & Playground, People's Park at the Provincial Capitol Hills, Lower Salazar Park & Playground and other parks and playgrounds in residential subdivisions and school premises. Sports/Art competitions are held in the Mati Socio-Cultural Center, Mati Cockpit and in respective LGU gymnasium /courts provincewide.
The Mount Hamigitan Range Wildlife Sanctuary is the only national park in the province, which is shared by the boundaries of one city and two municipalities ( City of Mati, San Isidro & Governor Generoso). Municipal parks are developed by the government in the following municipalities namely Freedom Park in Banaybanay, Baywalk in Mati City, Baganga Boulevard, Riverview Park in Cateel and Pacific View Park in Boston. Sea sports include surfing, skim boarding held regularly in Dahican Beach.
Places of Worship: Catholics can visit the San Nicolas De Tolentino Cathedral, the Divine Mercy church & Carmelite Monastery in Mati City for prayer. Christian churches also exist all over the province. Muslims have mosque provincewide so with Baptist churches. Other places of worship for nonCatholics are also existing provincewide like the Church of Latter-Day Saints, Phil Independent Church, UCCP, Jehova's Witnesses, Iglesia Ni Kristo, Aglipay, Seventh- Day Adventists, Protestants, Faith Tabernacle, Four-Square churches, Filipinista, The universal Church, Presbyterian Church, and Ang Dating Daan.
Hotels and Restaurants: Mati City has the most number of fully developed hotels and restaurants operating. These also exist in all municipalities, although not as full pledge hotels/restaurants.
Resorts: Resorts are the usual destinations of locals who wish to rest/relax. Fully developed resorts are.operating in the City of Mati, Tarragona, Banaybanay and Governor Generoso. Resorts with nature-filled water pools (alkaline ) are in Mati City, Tarragona and Governor Generoso.
Beaches: The province is endowed with white sand beach and pristine waters in almost all areas. Mati City has the Dahican beach, made famous by the sea sports held regularly. Remarkable diving places are found in Brgy Luban in Mati City and in Governor Generoso particularly in Barangay Magdug and Lavigan.
Aerial Tour: Chartering a plane operated by Mindanao Saga, a private flying company will enable you to view the provincial landscape on air.
BY DTI-PROVINCIAL OFFICE
---