Leading a most joyous and colourful celebration of Davao Oriental's 51st foundation anniversary, Davao Oriental Governor Nelson Dayanghirang says the province is now in an upswing and called on his people to keep the momentum going to propel Davao Oriental to heights it has never before reached.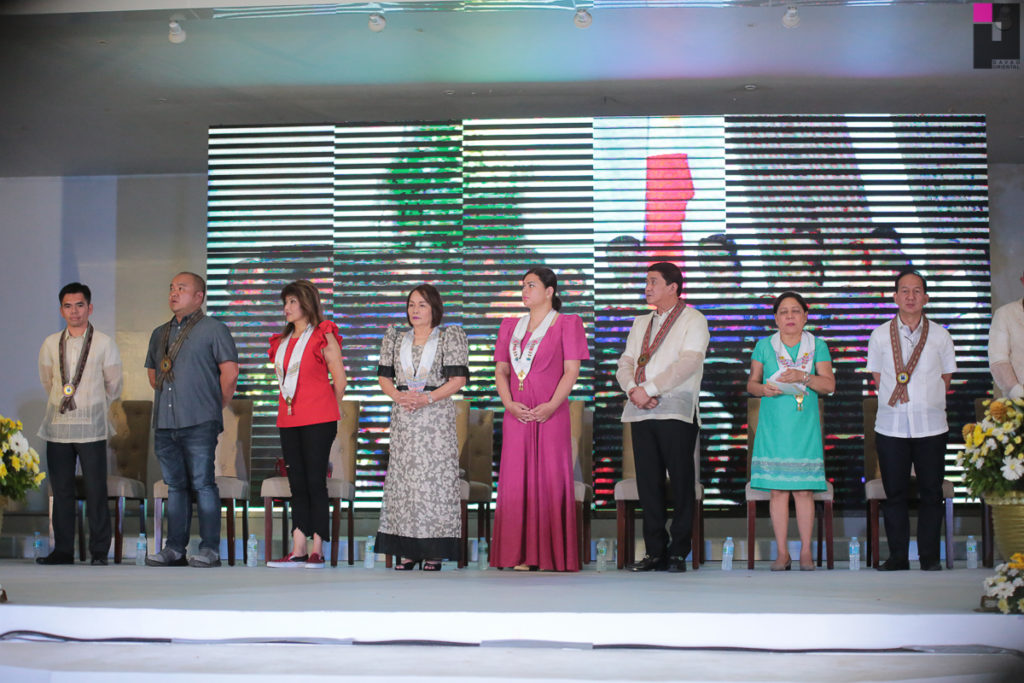 The Governor in his State of the Province Address, which he delivered before a huge crowd at the Provincial Capitol on July 1, said the province has indeed travelled through a significant journey over the past few years.
"Taking off from the concrete foundations of effective governance already laid by the previous administration, the present leadership has set its sight in delivering the promise of a more progressive government by advancing a slate of sustainable development programs to improve the lives of the people of Davao Oriental. I declared continuity as the operative theme of my three-year term in office, in effect adopting and sustaining the implementation of key policies, priority programs, projects and thrusts of the immediate past administration because of their positive impact to the province," says Governor Dayanghirang.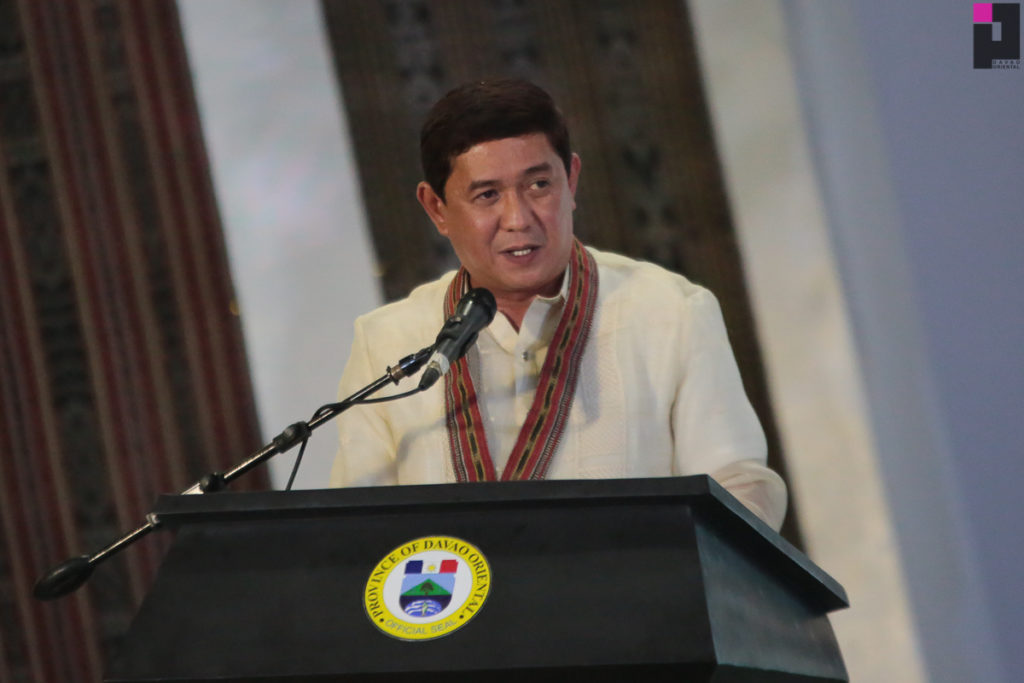 "While continuing with the strategies that were adopted, this administration also endeavoured to engender a renewal in public service particularly by effecting a fundamental change in the people's perception of government and their experience of governance. From the start, we sought to foster greater inclusiveness and maximum participation in growth and development by all stakeholders rather than the provincial government doing everything alone and by itself. We also sought to institutionalize a proactive approach of reaching out to the isolated, marginalized and underserved constituents rather than just passively staying in our comfortable offices at the Provincial Capitol and waiting for the people to come to us. I call upon each one of you for us to work together, hand-in-hand, in the spirit of unity and cooperation, in moving our province forward… This only shows how much I personally value the strength of partnerships, of concerted actions, of mutual support, in pursuing our common goals in progress and development."
Governor Dayanghirang reported in his SOPA the comprehensive rundown listings of his administration's accomplishments for the first two years.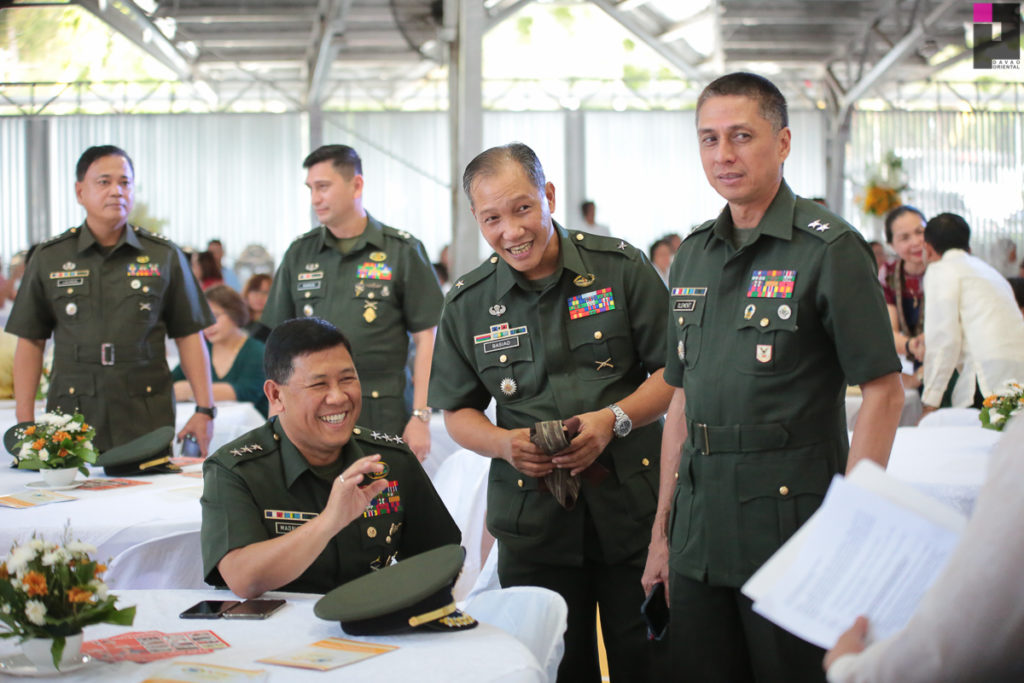 Among them is his flagship program Nagkakaisang Lingkod-Bayan ng Davao Oriental – Barangay Outreach Caravan which he vows to strengthen. The program is extending a wide array of government services to the villages, among them are free medical, eye check-up and dental services; free food packs to families, including school supplies for young students; free seedlings and farm equipment to farming communities; livelihood assistance and insurance registration for indigent families; free legal assistance; and advocacies for the campaign against illegal drugs, disaster preparation and anti-violent extremism. The program has already benefitted a total of 240,000 people since it was launched in November 2016, and served 71 of the 183 villages in the province. For 2018, the program aims to reach out to 100 more villages.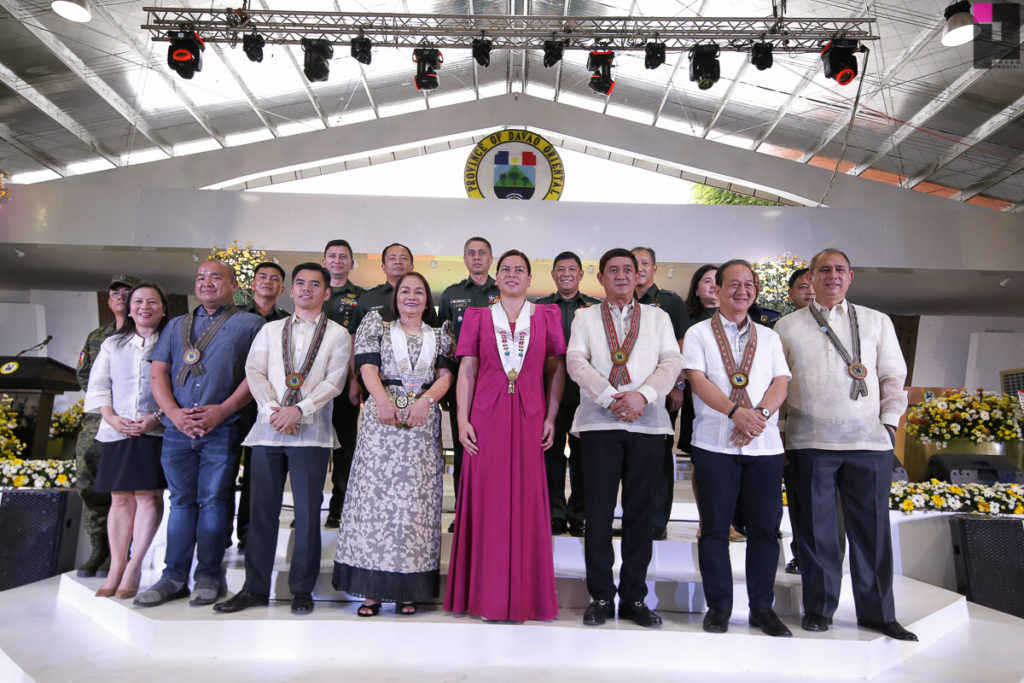 Banking on partnerships with all government agencies and offices to deliver free services to the people, particularly those in far-flung communities, the program complements and supports other peace and development programs resulting to huge impacts especially on peace and order.
Other highlights accomplishments the governor listed in his SOPA is the province's initiatives on anti-drug abuse resulting to the declaration of 8 municipalities and 148 out of 183 barangays as drug-cleared.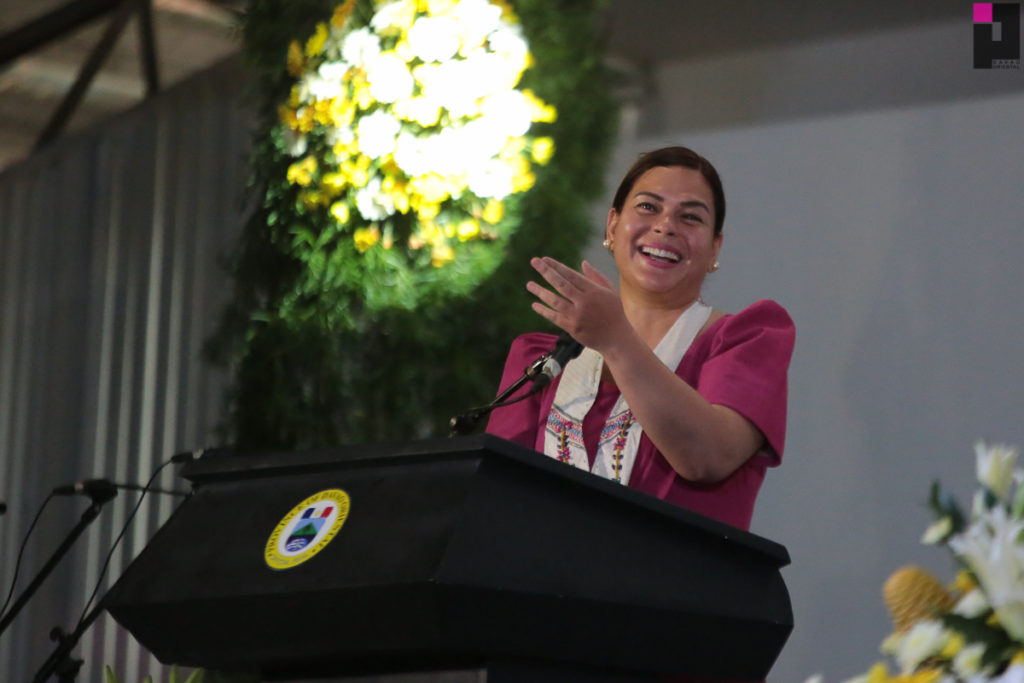 He also mentioned efforts on infrastructure development, particularly the construction of eleven major road concreting projects stretching to about 50 kilometres and other high-impact infrastructure projects. Initiatives on agriculture also led the province to become this year's Gawad Saka Champion.
Governor Dayanghirang vowed to continue to pursue the Provincial Government's development agenda by keeping on advancing the slate of development programs in line with the national government.
DAVAO ORIENTAL A "SHINING EXAMPLE"
President Rodrigo Duterte who was invited as the guest of honor and speaker of Davao Oriental's 51st founding anniversary celebration has called Davao Oriental a "shining example" for its good governance practices. In a speech delivered for him by the President's daughter, Davao City Mayor Inday Sara Zimmerman Duterte-Carpio who represented the President here, President Duterte says Davao Oriental is "a shining example for the whole of Mindanao. Let me take this opportunity to congratulate the provincial government for having been awarded the Seal of Good Local Governance… This valuable recognition is a testament to your excellence in serving the people of the province."Photos by Eden Jhan Licayan