DAVAO ORIENTAL — Residents of Barangay Dapnan in Baganga, Davao Oriental are now enjoying clean drinking water as the provincial government turned over a newly completed Potable Water System in their community.
Governor Nelson L. Dayanghirang personally turned over the P3 million infrastructure to the community in a simple turn-over ceremony held on Wednesday, January 20, 2021.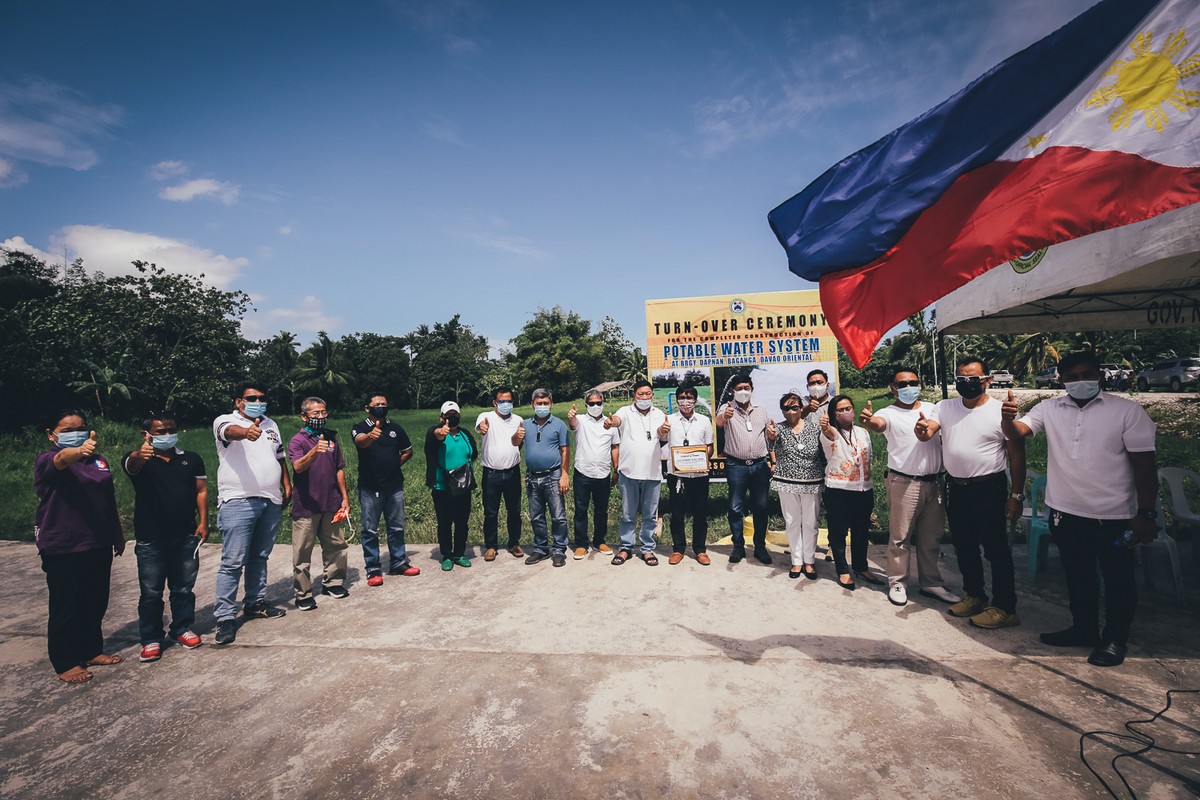 The said Potable Water System will benefit 968 households in Barangay Dapnan and some of the nearby sitios. According to the Provincial Engineer's Office, the PWS can produce 9.72 liters of water per second and can fill 10,000 gallons within an hour, thus, the source can cater the number of households depending on it.
Gov. Dayanghirang expressed his delight in announcing that the residents no longer have to travel a few distance to get clean water because they now have access to it. Governor Dayanghirang said that he was eager to resolve the problem as soon as it got to his notice that the residents of Barangay Dapnan were facing scarcity of clean water source.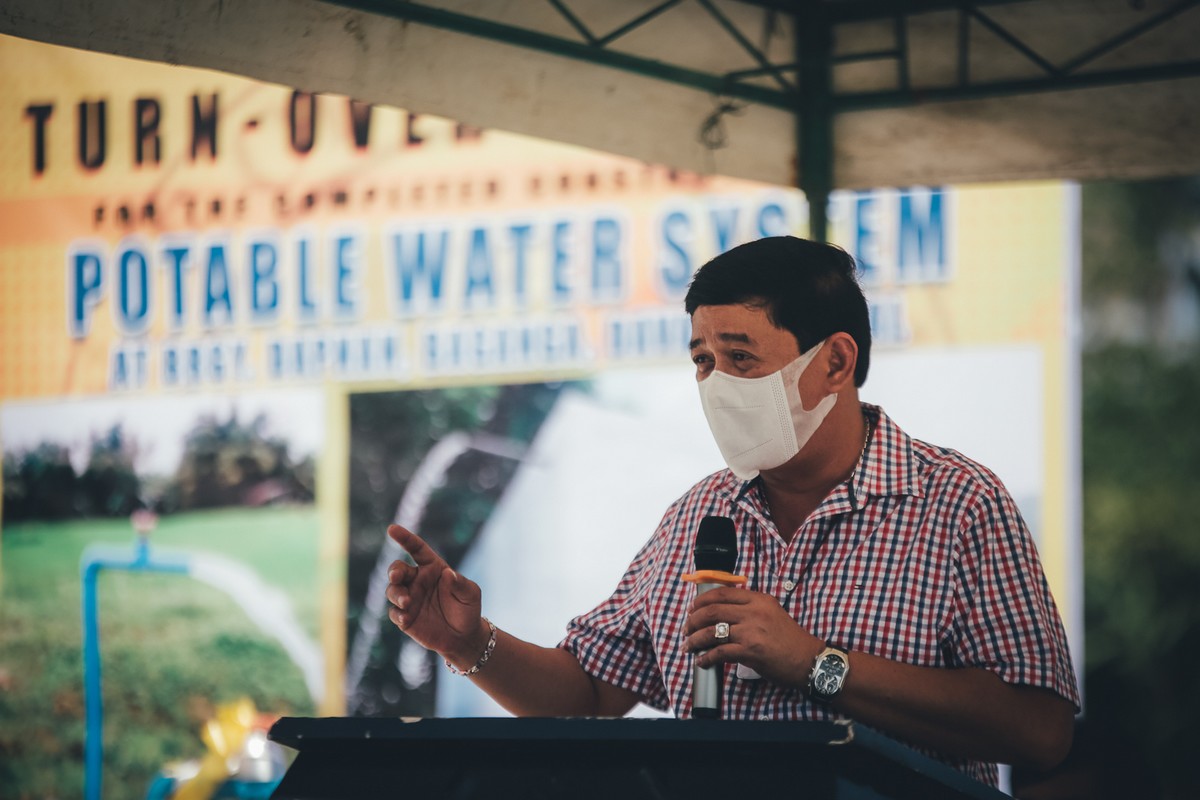 "Now, we are eyeing a bigger source that can be beneficial to other nearby communities. That's another project we will be looking into," the governor added.
Barangay Captain Andy Monday thanked the governor during the turn-over ceremony.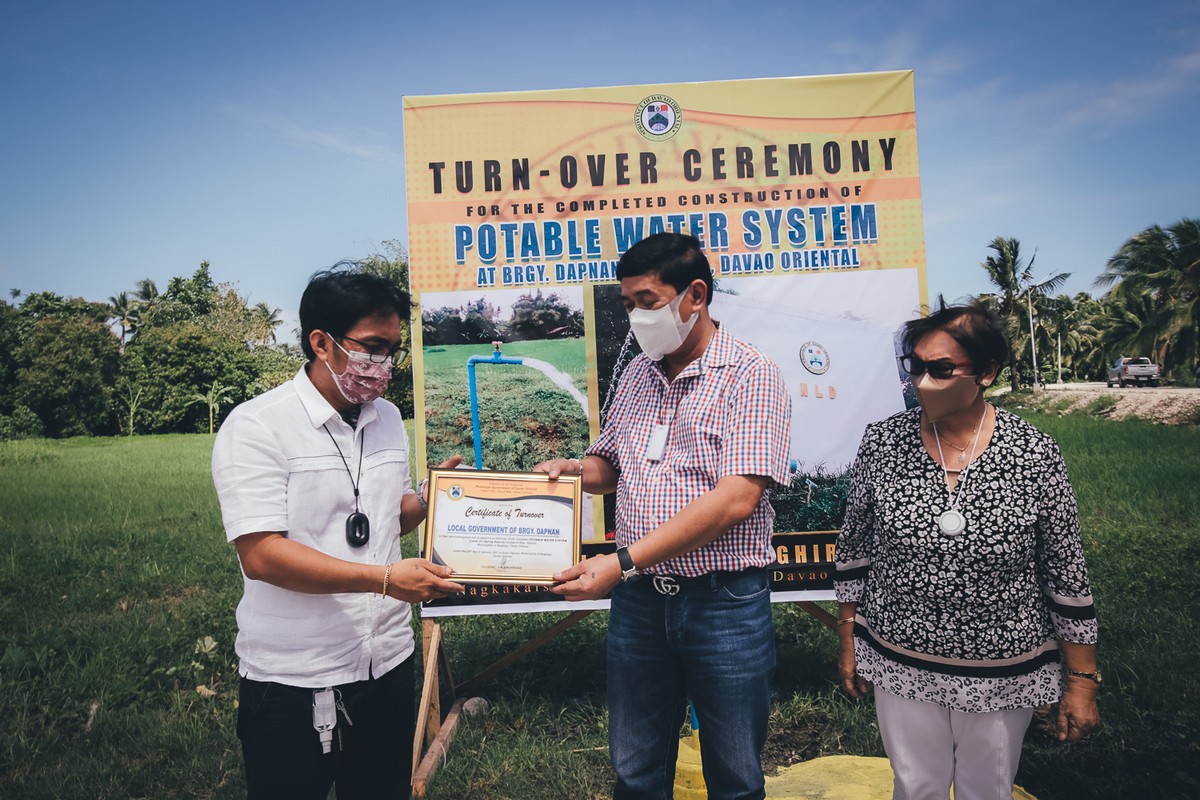 He said that he has been aware of the past situation of the residents with regards to the lack of water source, but with the Governor's initiative, the water system project was finally realized.
The ceremony was graced by Baganga Vice-Mayor Ramona Olea, District 2 Board Member Larry Taya, Provincial Engineer OIC Department Head Engr. Ruel Dumadag, and Baganga Municipal Councilors Paolo Monday, Jeffrey Manguiob, Roy Nazareno, and Joan Pudpud-Monday. | By Shaye Dacles