DAVAO ORIENTAL — The provincial government is strongly advocating the government's roll out of the COVID-19 vaccination program.
During the Bakunation Press Conference and Briefing on the COVID-19 Vaccination and the BIDA Plus campaign held on Friday, February 5, 2021, at the Provincial Tourism Complex Annex in Mati City, Governor Nelson Dayanghirang expressed his support for the government's program that hopes to prevent COVID-related deaths.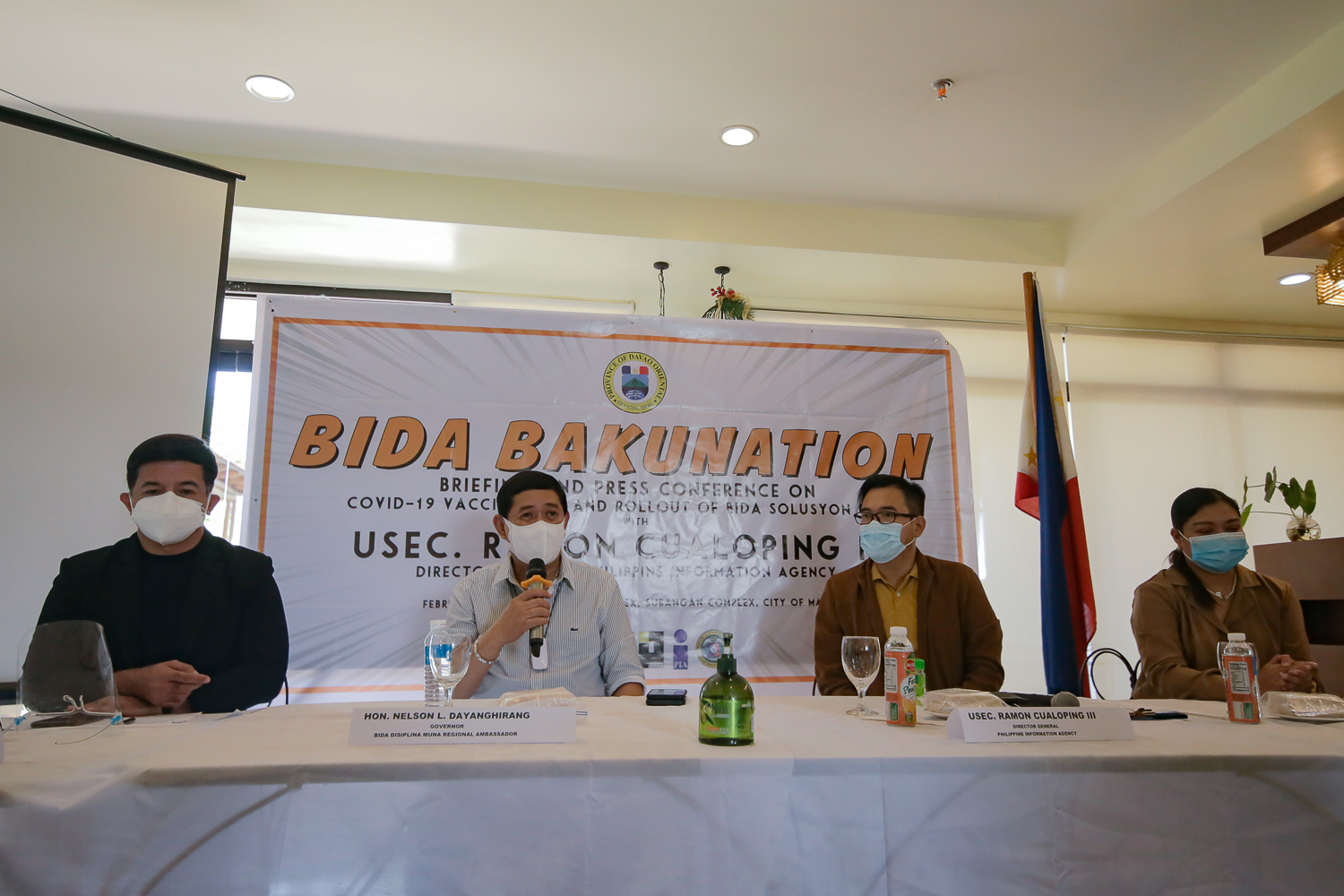 "I am thankful to the government for this. There is really a need for the people to be educated regarding the program. We are doing this to protect ourselves from COVID-19. The ultimate goal here is to save lives," he said.
This was affirmed by Philippine Information Agency Director General Ramon Cualoping III who was among the press conference resource person.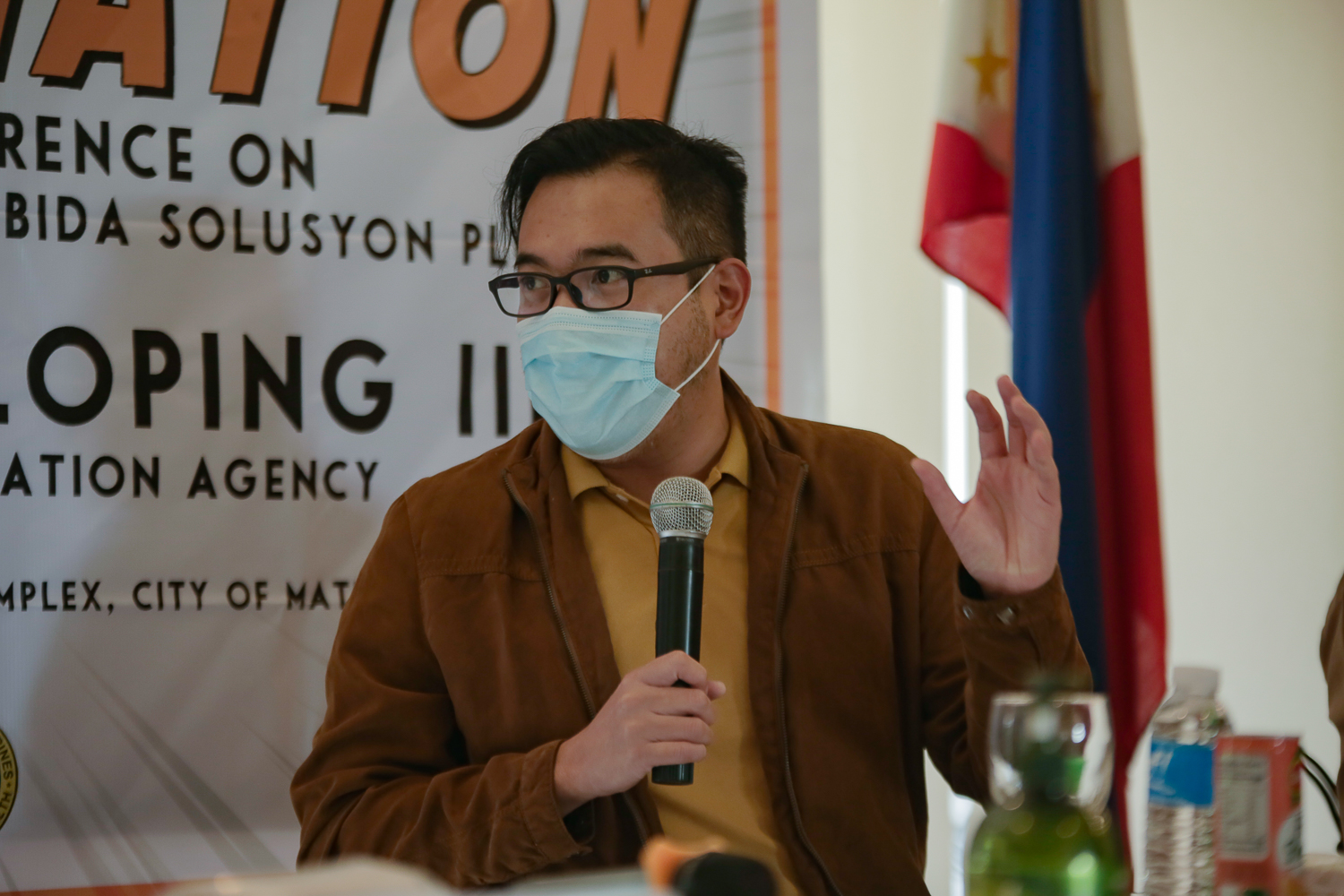 "This is why we are going around the country to disseminate the vital and correct information on the program. We have to convince the people to have themselves vaccinated, for us to go back to our normal lives. To be able to go back to our normal lives means there should at least have a 70% acceptance to the program. So we really have to work hard, so we can successfully instill the importance and necessity of the vaccine," he said.
Though there has been a lot of issues with the Bakunation program, Coaluping assured the public that the vaccine is safe.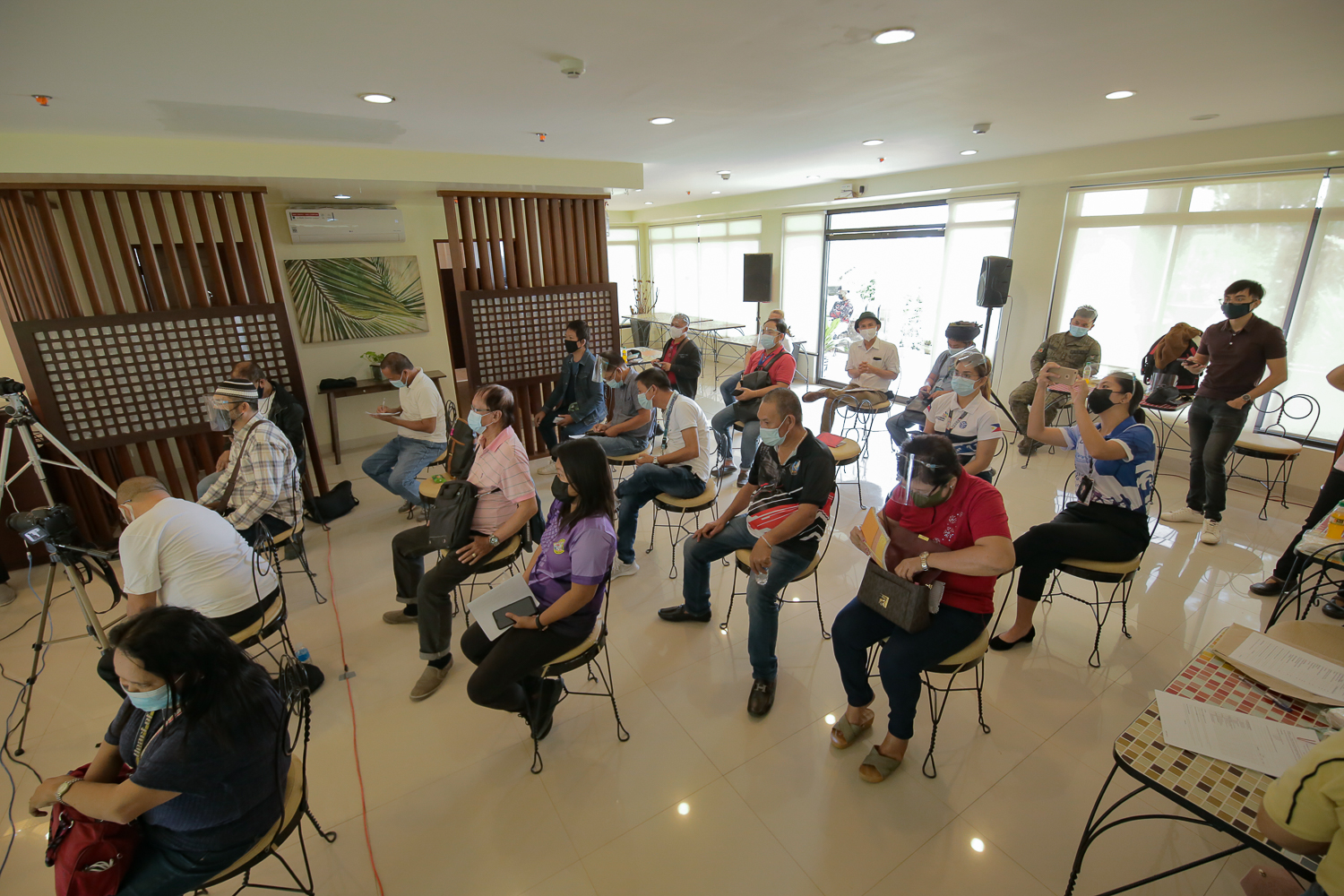 "All we want to achieve is zero Covid 19 mortality. And certainly, we all want the same," he added.
By March, the PIA Director-General will be back with a panel of experts to craft the mechanics for the vaccination program. 
He assured that the agency will conduct a media literacy program to educate the media sector, which will serve as the force multiplier in disseminating information about the program.
And to complement the efforts for the vaccination program, Gov. Nelson Dayanghirang hurled a directive to the barangays to make their 20 percent Development Fund as a reserve fund that will be utilized should there be a need to buy more vaccines.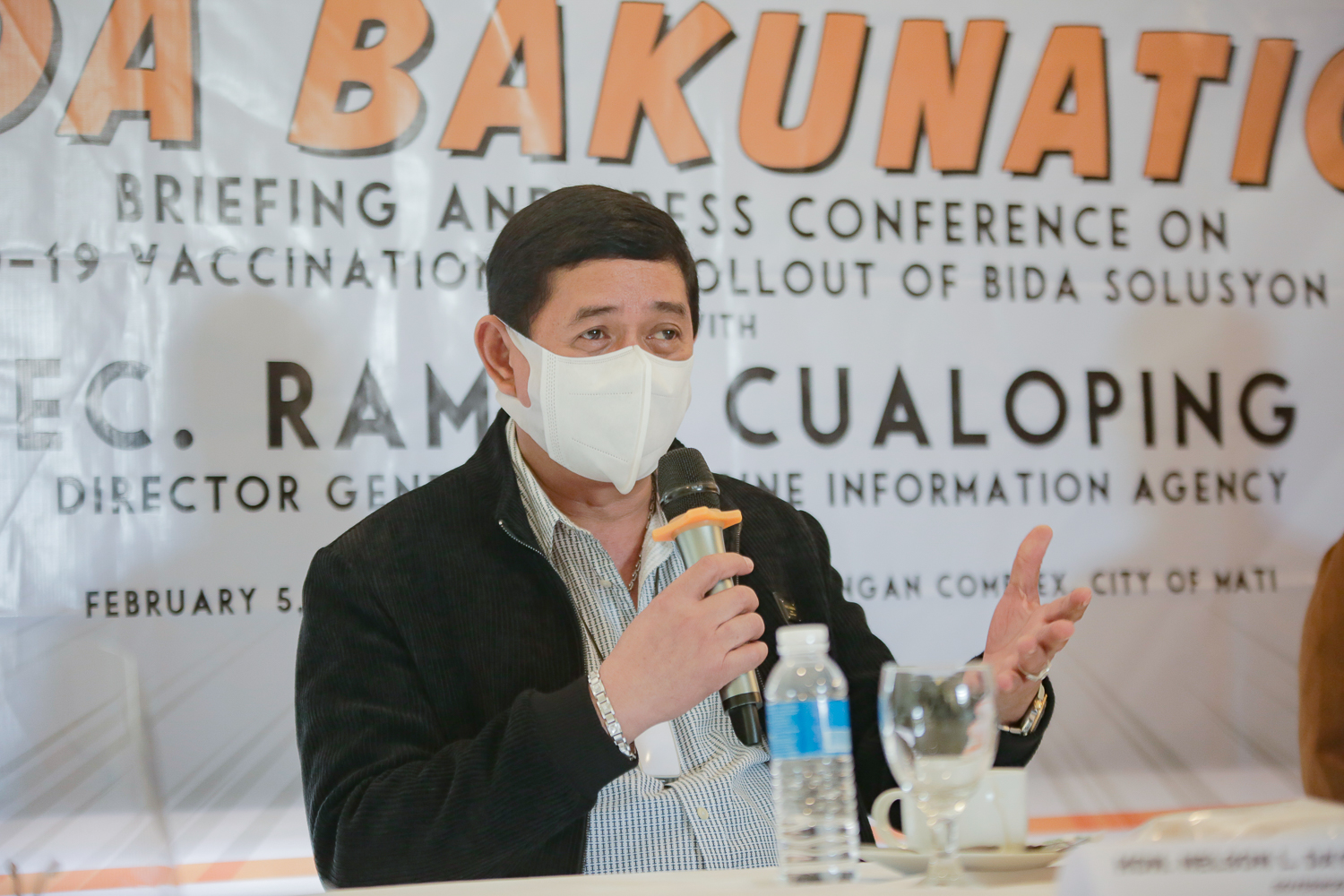 For Provincial Task Force COVID-19 Action Officer Dr. Reden Bersaldo, the Bakunation program is their biggest challenge as yet.
"The challenge here is to convince the people to heed to the call of vaccination," he said, noting the importance of an education campaign to inform people about the vaccine.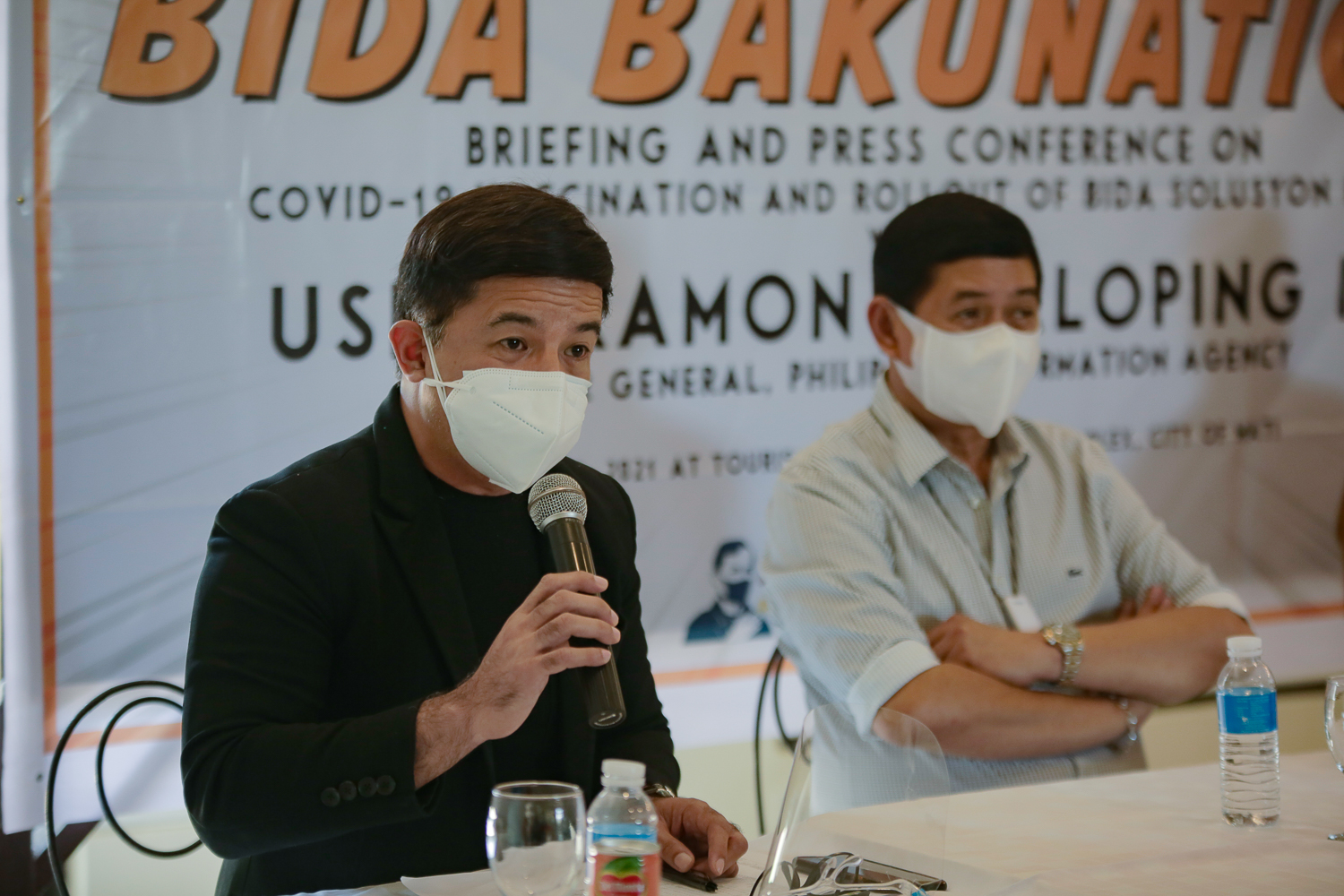 Bersaldo reiterated that the best way to fight the virus is to religiously abide by the implemented health protocols and to be self-limiting because logically, with the surge of the positive cases, there must be a limit to the movement of the people.
The first batch of the vaccine is set to arrive this month, a prelude to the rollout of the vaccination. Priorities to the vaccination program include the frontliners, health workers, senior citizens, security forces, persons with disabilities, and the indigent populace. By Neela Duallo