DAVAO ORIENTAL— The Department of Agriculture (DA), through the Philippine Center for Post-harvest Development and Mechanization (PhilMech), has turned over agricultural machineries to 18 farmer cooperatives and associations in the province of Davao Oriental on February 9 at the Provincial Capitol Covered Court.
Implemented as part of the Rice Competitiveness Enhancement Fund (RCEF) of the provincial government, the farm machineries and equipment distributed, amounting to a total of P72.2 million,  include 29 FCAs, 19 four-wheel tractors, 26 hand tractors, 55 floating tillers, 2 precision seeders, 7 walk behind transplanters, 7 riding type transplanters, 2 reapers, 10 combine harvesters, and a mobile rice mill.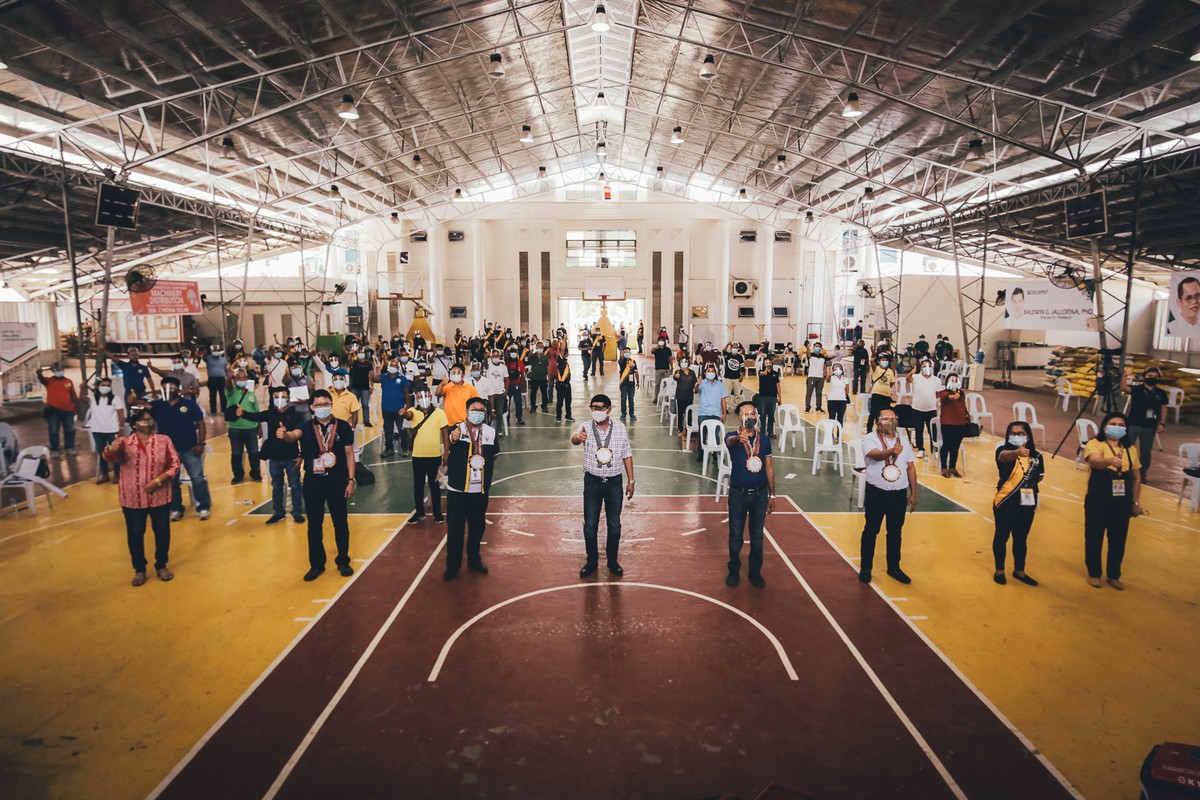 Provincial Agriculturist Rotchie Ravelo said the distribution of these machineries is a great help to the farmers in order to lessen their labor and production cost, reduce work stress, speeding the labor process, and increasing productivity.
"We grew up listening to the song "Magtanim ay 'di biro, maghapong nakayuko" because it reflects the lives of our farmers doing their job manually. Through the Mechanization Program, we will expect our farmers to have larger production with less labor cost," Ravelo added.
Ravelo also said that the distribution served as the "opening salvo" of more agricultural machinery that the province will receive from the agriculture department.
"The Local Government Unit (LGU) is willing to invest in the mechanization. Currently, we are at 45%. I am eyeing that before 2022, we will be able to reach 60%."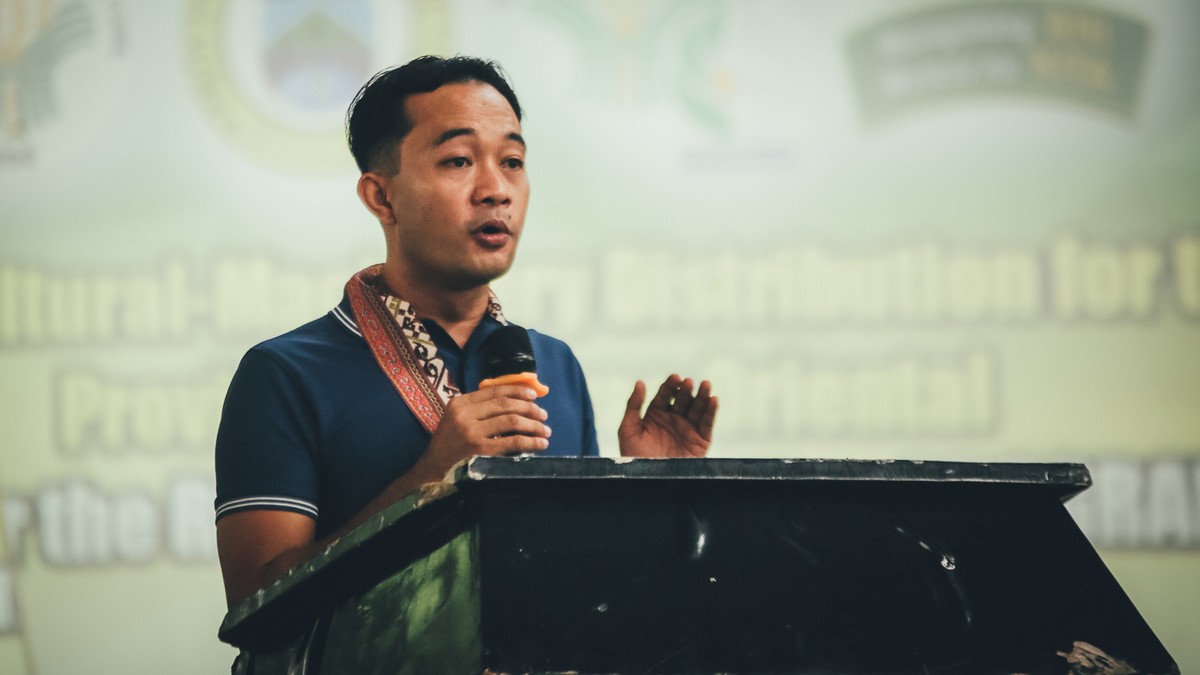 PhilMech Senior Science Research Specialist Domingo Miranda, who represented Executive Director Baldwin Jallorina, said that PhilMech is stepping up the distribution of farm machines under the RCEF-Mechanization Program so that rice farmers can cope better with the challenges of the coronavirus pandemic and rice imports.
He also specified that in the selection of beneficiaries, PhilMech has adopted the farm clustering and consolidation strategy to "achieve economies of scale that will pave the way to cost-efficient operations, higher crop productivity and bigger farmers' incomes."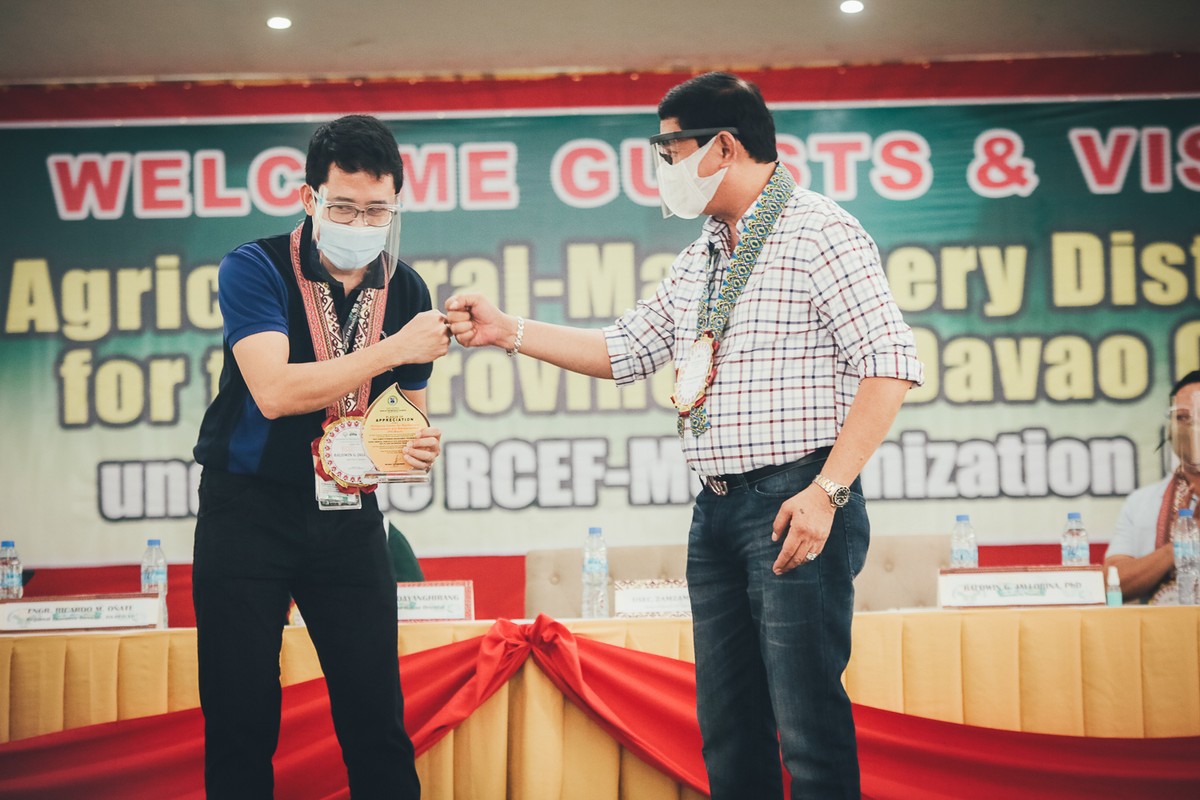 Governor Nelson L. Dayanghirang thanked the agriculture department for all its support to the Davao Oriental farmers, underscoring the need to make the sector as competitive as possible to improve food production.
"During this time of pandemic, our farmers are also our frontliners. Without them, we will not have anything to put on our plates, so I am very happy that they are the beneficiaries of this Mechanization Program," Governor Dayanghirang said.
The governor asked the beneficiaries to take good care of the machinery given to them so they may use them for a longer time.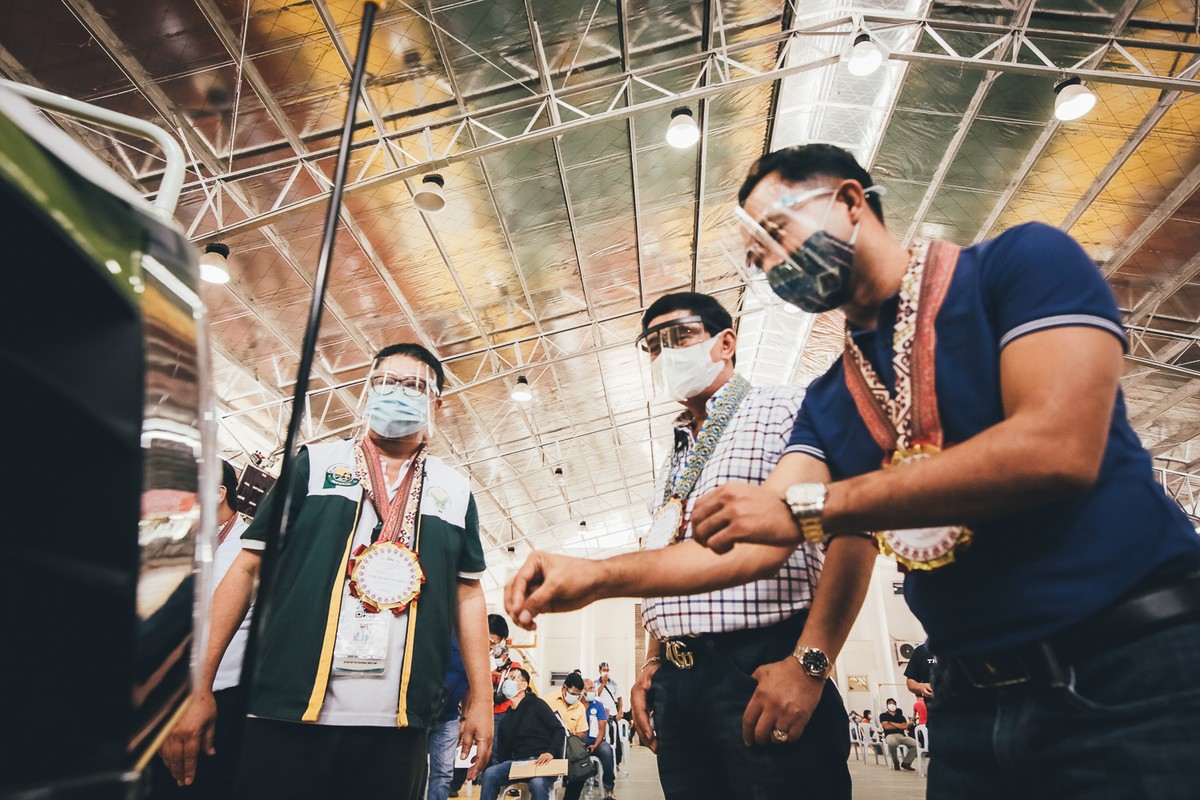 Present during the distribution are Mati City Mayor Michelle N. Rabat, Regional Executive Director, DA-RFO XI Engr. Ricardo M. Onate, chairpersons of the different associations, and some local farmers. By Shaye Dacles/Photos by Eden Jhan Licayan