DAVAO ORIENTAL — To help ensure continuous learning amid the COVID-19 pandemic, the provincial government of Davao Oriental turned over P5.7 million-worth of learning materials and equipment to the Department of Education (DepEd) in support of the agency's Basic Education Learning Continuity Plan (BE-LCP).
The donation include 17 units of duplicator machines, 9,322 reams of A4 book papers, 1,275 bottles of ink, 510 pieces master pens. These will be distributed to 17 district schools which comprise the whole Davao Oriental schools division.
According to the Schools Division Superintendent, Mr. Reynaldo Mellorida, these support materials are highly needed to facilitate modular and distance learning, especially in remote areas without electricity and internet connectivity.
"Heeding the call for the Department of Education to rise to the challenges posed by the pandemic, we are ensuring that learning continues," Mellorida said.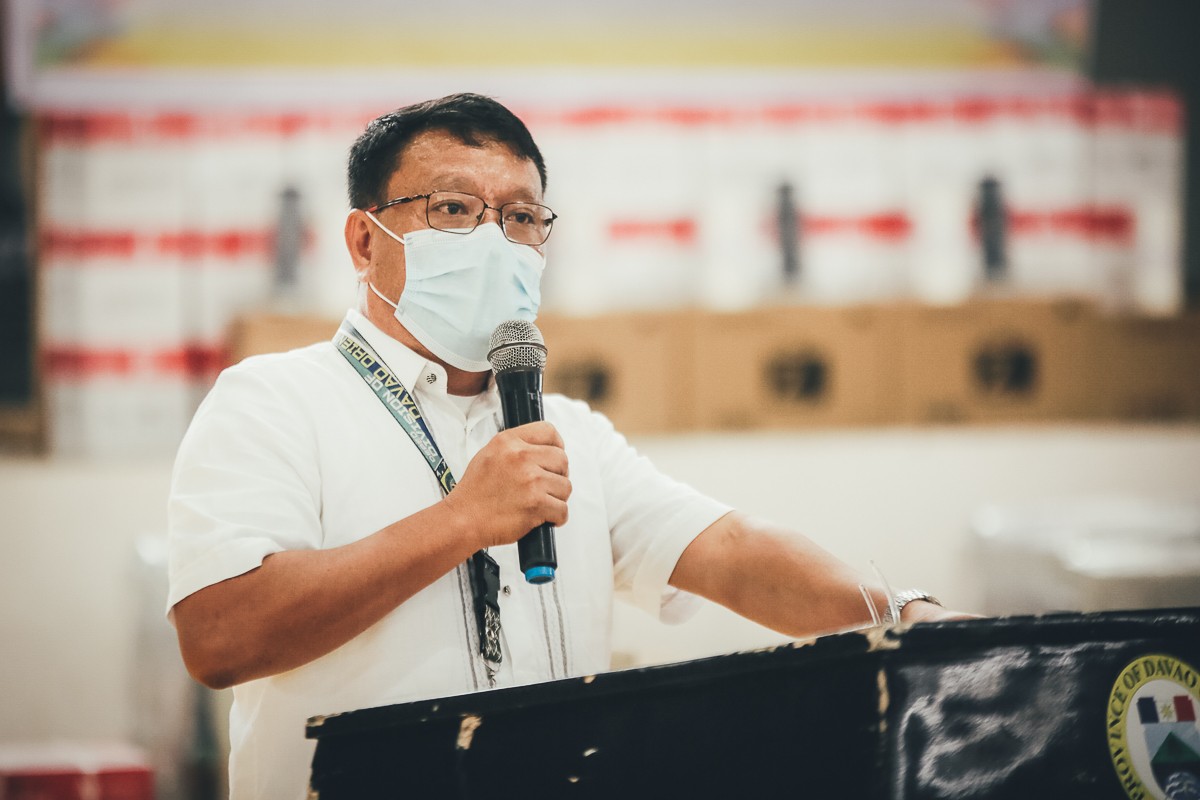 Governor Nelson L. Dayanghirang led the turnover ceremony at the Provincial Capitol yesterday, January 5, 2020. According to him, the provincial government recognizes quality education as a foundation in improving people's lives and obtaining sustainable development.
"We acknowledge our key role to keep teachers, students and other members of the academic community on track. We will continue to level up our efforts to coordinate with DepEd in providing what is needed to ensure that no learner is left behind," Governor Dayanghirang said.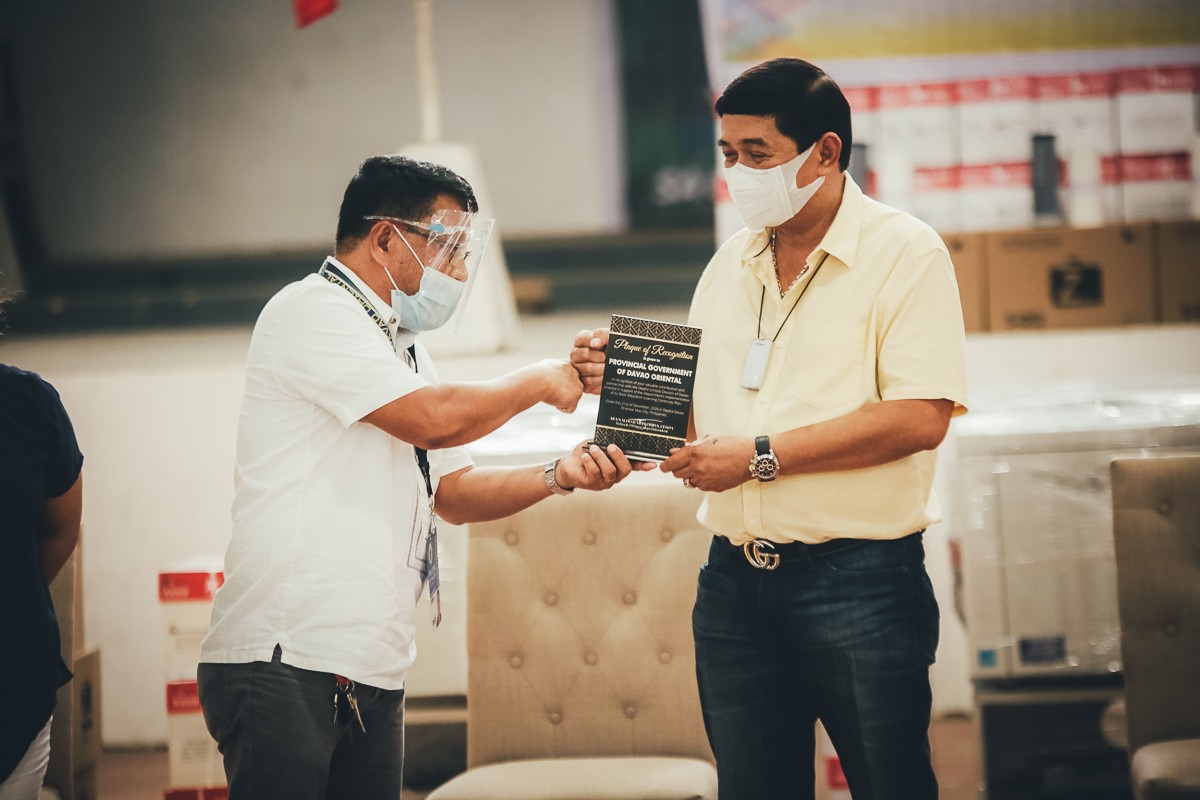 District 2 Representative Congressman Joel Mayo Z. Almario also graced the ceremony and shared his esteem to the provincial government given that these supplies will boost the preparedness of DepEd for the 2021 classes through faster reproduction of modules.
"We are upbeat that the government will continue its support to education, especially now that we have been facing the challenges of the pandemic," the Congressman added.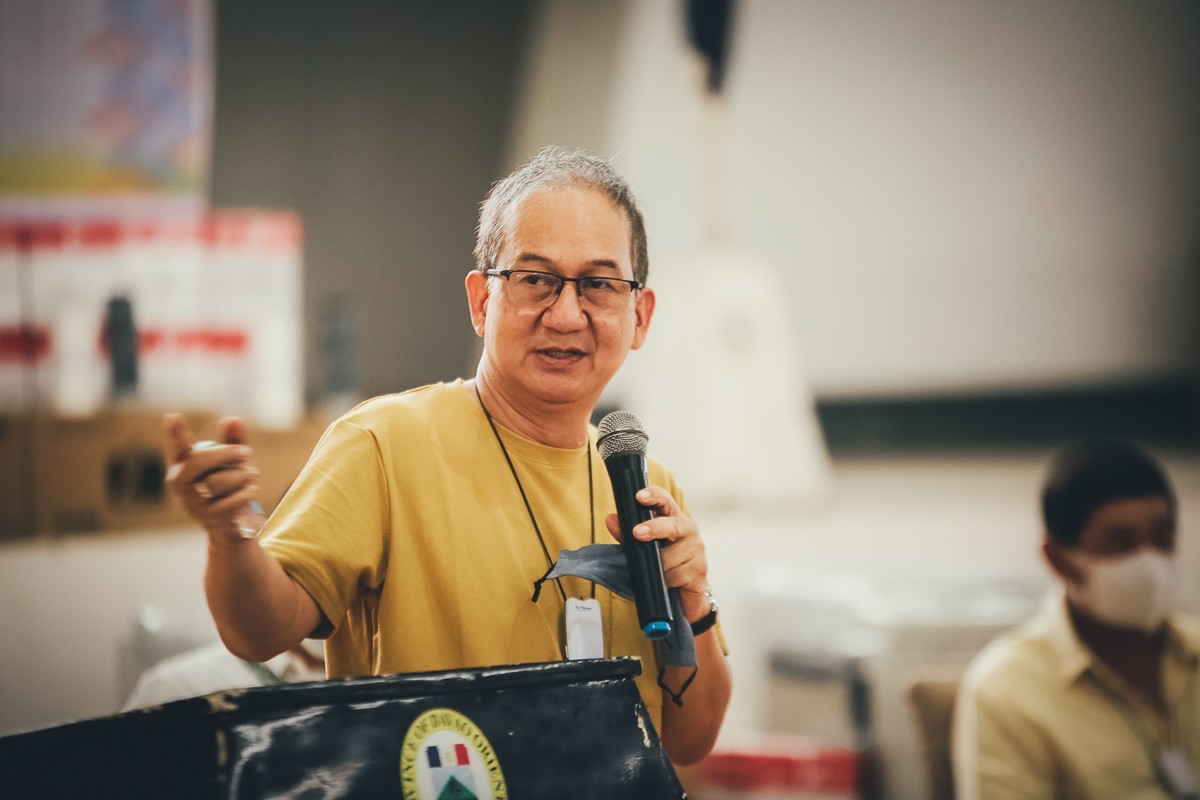 Congressman Almario also encouraged the school heads to speak up and communicate the challenges they are facing with the current academic set-up.
As the limited face-to-face learning had been canceled due to the imposing threat of the coronavirus disease, the support supplies will be used for the production of more modules in the next months.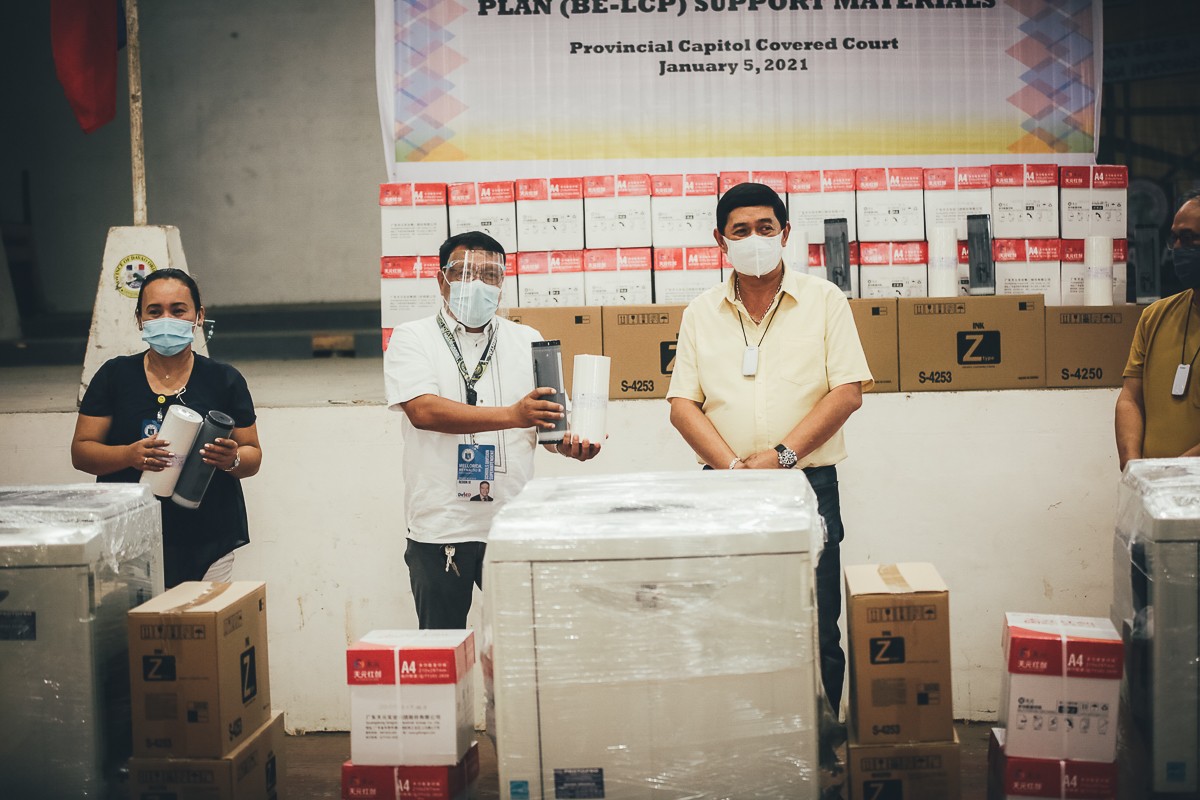 Also present in the ceremony are the schools' division head officers and the heads of the 17 districts which will equally benefit from the given BE-LCP Support Materials. By Shaye Dacles/Photos by Eden Jhan Licayan