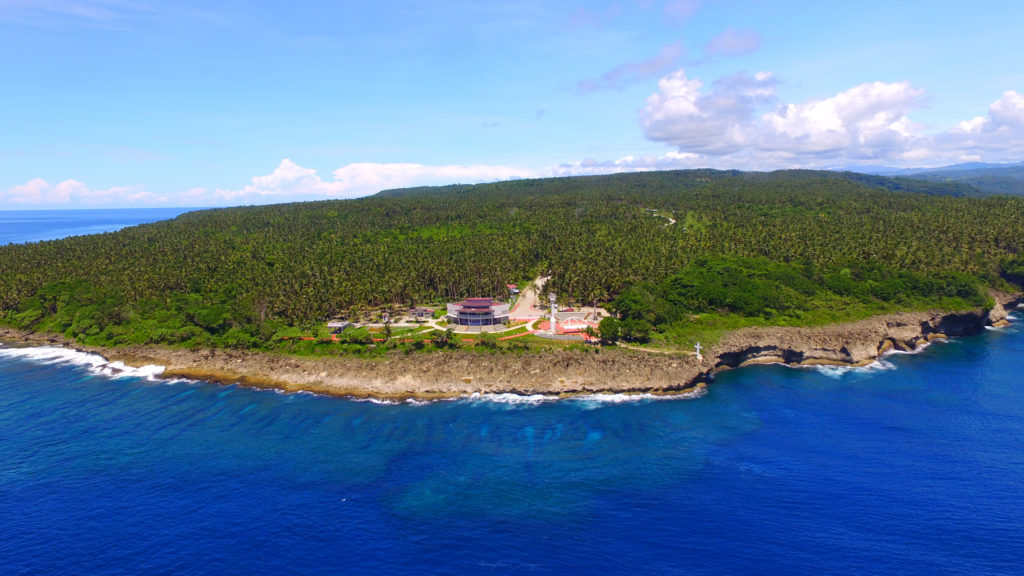 Experience

Davao Oriental
Municipality of Caraga
Caraga, officially the Municipality of Caraga, is a 1st class municipality in the provinceof Davao Oriental, Philippines. According to the 2015 census, it has a population of 40,379 people.[3]
Geography
The municipality is located 254 kilometres (158 mi) from Davao City, the regional center of Region XI, and 84 kilometres (52 mi) from Mati, the capital town of the province of Davao Oriental on the island of Mindanao. It lies along the eastern coast of this province, facing the Pacific Ocean. It is bounded in the north by the Municipality of Baganga in the south by the municipality of Manay, in the west by the Municipality of New Bataan, Compostela Valley Province, and on the east by the Pacific Ocean. Pusan point of Barangay Santiago is the easternmost point of the Philippines.
Caraga coastline is irregular and the municipality is traversed by the two rivers: Caraga River in the south and Manurigao River in the north.
Land area
Caraga has a total land area 64,270 hectares (158,800 acres), representing 12.45% of the total land area of the Province of Davao Oriental, and seventeen (17) barangays. Barangay Pichon occupies the largest land area with 16,300 hectares (40,000 acres) which are 25.35% of the total land area of the municipality. Barangay D.L Balante, which is located in the south-west of Barangay Poblacion, is the smallest barangay with a land area of 975 hectares (2,410 acres) or 1.51% of the total land area of this municipality.
Barangays
Caraga is politically subdivided into 17 barangays.
Alvar
Caningag
Don Leon Balante
Lamiawan
Manorigao
Mercedes
Palma Gil
Pichon
Poblacion
San Antonio
San Jose
San Luis
San Miguel
San Pedro
Santa Fe
Santiago
P.M. Sobrecarey
History
The official founding of the town was in 1861 along with Mati, making it one of the oldest towns of the province of Davao Oriental.
The etymology of the word "Caraga" is said to have originated from the native word "Kalag" which means "spirit of soul". Hence, the whole Provincia de Caraga of 1622 was called "region de gente animosa", that is "region of spirited men". This being "spirited men and women" is grounded on its cultural, religious and political background. With culture, Caragans were spirited in view of their closeness to nature and attitude towards the creation. With religiosity, Caragans were spirited as to their belief on the spirits of nature (like the trees "balete tree", the rivers and mountains, sun and moon); in fact, they have "anito worship" and "ancestor worship" led by the dancing priestess (balyan) and the singing priestess (catalunan). With primitive politics, Caragans were spirited as they invited a "bagani system" of governance. A "bagani" is like a "warrior" kinglet or datu" who ruled by banditry and by occupation.
Demographics
Population census of Caraga
Year
Pop.
±% p.a.
1903
3,180
—
1918
6,625
+5.01%
1939
10,877
+2.39%
1948
10,838
−0.04%
1960
12,922
+1.48%
1970
16,618
+2.54%
1975
19,672
+3.44%
1980
22,831
+3.02%
1990
29,368
+2.55%
1995
31,617
+1.39%
2000
33,481
+1.24%
2007
34,278
+0.33%
2010
36,912
+2.73%
2015
40,379
+1.72%
Source: Philippine Statistics Authority[3][4][5][6]
Based on the 2010 census, the Municipality has a total population of 36,912 people, or about 7.1% of the total population of the province.
Of the 17 barangays comprising the municipality, Pichon has the highest population of 5,188 or 14.1% of the municipality's population. Barangay Poblacion is the second population barangay at 4,710 equivalent to 12.8% of the total population and this is closely followed by Barangay Sobrecarey which has a population of 4,544 or 12.3% of the population of Caraga.
Barangay Alvar is the least populated barangay contributing only 1.7% or 627 persons to the total populations. It is followed by Barangay San Miguel, which has 833 people, and Brgy. D.L. Balante which has population of 834 or 2.3% of the entire population.
Language
Household population by mother tongue (based on 1990 participation rate):
Cebuano - 30%
Hiligaynon - .22%
Bagobo - .032%
Bilaan - .35%
Butanon - .17%
Davaweño - 93.45%
Mandaya - 99%
Yakan - .14%
Not stated - .51%
Economy
Coconut products are the inhabitants main source of income aside from some lucrative business. It has a number of eco-tourism resources like the Caraga Lagoon, San Luis Beach, Pusan Point, and some historical heritage like the San Salvador Church Bell from 1802, and the Caraga Fortification with 80 feet (24 m) high stone-built walls.
The municipality of Caraga has sixteen (16) wholesale trade establishment which are mostly involved in the buy and sell agricultural products. Four of these establishment are found in Barangay Poblacion while the rest are found in other Barangays. Retail establishment, which includes repair/welding shops, dormitory, lodging houses, cable television, telephone services providers, total to 23, most of which are found in the Poblacion.
The present industries thriving in the locality are the agriculture based, presently there are nine (9) rice /corn mills found in Barangay San Luis, San Antonio, Poblacion, San Pedro, San Jose, and P.M Sobrecarey. There are also one (1) furniture shop in the poblacion and one (1) handicraft industry making dagmay novelties.
Attractions
Scenic spots:
Jubilee Cross, Pusan Point - a 16 feet (4.9 m) Jubilee cross made of cement and sand meant as a landmark of Millennium Sunrise event ushering the historic great Jubilee Year 2000 celebration located at Barangay Santiago, Caraga, Davao Oriental, First Light First Sight.
Santiago Cave - a 6 square metres (65 sq ft) cave near the shoreline before reaching Pusan Point, with century-old human fossils with lengths beyond the standard measure of a native Filipino fossils.
Old Church and Convento - a century-old building of San Salvador Parish, which served as the central mission station of the Spanish missionaries, it is made of Tisa out of the processed shells from the seashores of Caraga, the convento ground floor served as a temporary prison cell sometimes during the Spanish occupation.
Parish Development Center - a T-shaped building within hectare land area of the San Salvador Parish of Caraga which serves as the center for seminars, retreats, and conference overlooking the Pusan Point from the Southeast Pacific Coast.
Tourism Complex - a 3 story building meant to house the Davao Oriental Historical Museum and some historical Artifacts w / utmost significance to the Mandayan Cultural customs and traditions.
Bango Beach Resort
Kapuka Falls in Lamiawan
Oguad Falls in Lamiawan
Sungkuan Falls in P.M. Sobrecarey
Kiti-kiti Falls in Pichon
Bawgo Beach in Poblacion, Bawgo
Friar's Beach (LIKSIM) Beach Resort in Poblacion
Sunrise at Pusan Point, Barangay Santiago
Crystal Cave in Santiago
Philippine Eagle's Nest at Maglahus, P.M. Sobrecarey
Transportation
The Davao Oriental–Surigao Coastal Highway passes through the municipality mostly along the coastal area with a total stretch of 33.462 kilometres (20.792 mi). Provincial Roads which branch out from the National Road to the barangays of P.M Sobrecarey and San Pedro amount to 32.079 kilometres (19.933 mi). The Municipal Roads which are located in the Urban center of Poblacion have a total stretch of 4.968 kilometres (3.087 mi), 1.316 kilometres (0.818 mi) of which are cemented and the remaining 3.652 kilometres (2.269 mi) are mostly all weather graveled roads.
The municipal has 14 bridges. 4 of these bridges are reinforced concrete, located along the national Road.
Source: Wikipedia
---
Municipality of Banaybanay
Banaybanay, officially the Municipality of Banaybanay, is a 2nd class municipality in the Province of Davao Oriental, Philippines. According to the 2015 census, it has a population of 41,117 people.[3]
Banaybanay is derived from the two native word "Banay", (Kalagan word) means sprout due to its main livelihood in the area which is rice farming, and "Bânay" (Cebuano word) means clans due to the family clans that arrived in that area that came from Visayas Islands and Luzon and settled there along together with the Kalagans and Mandayan Natives.
Barangays
Banaybanay is politically subdivided into 14 barangays.
Cabangcalan
Caganganan
Calubihan
Causwagan
Punta Linao
Mahayag
Maputi
Mogbongcogon
Panikian
Pintatagan
Piso Proper
Poblacion
San Vicente
Rang-ay
History
Banaybanay was primarily inhabited by the Mandayas in the uplands of Causwagan, Panikian and Mahayag, and Kalagans in shorelines and the mouth rivers of Piso, Pongoton, Mogbongcogon and Maputi which they have a strong settlement and a Muslim governance on that area leads by a Datus or Imams.
Around the 1800s before Uyanguren arrived in the Davao, there was a strong community of the Kalagans (Kagan) in the Piso which was led by a chieftain named Datu Panayangan. Their dwelling was along the Piso River along with his people who lived there peacefully.
The story of the arriving of the Kallaw people from Samal Island is very well known especially among the Kalagans of Banaybanay. They arrived in the Piso to settled there along with their Kalagan Brothers on the permission of Datu Panayangan. The Kallaw chieftain named Datu Lamaran reconciled to Datu Panayangan to settle the swampy place of Piso which later was called Barrio Pongoton from the word pangotanan which means a place of abundance of fish and crabs to catch.
Until now, the grandsons or the clans of Datu Panayangan and Datu Lamaran are still living on the areas that divide into many families.
Second World War
On the time of Japanese occupation, Banaybanay (formerly known as Piso) gives an important location for the Japanese on the Second World War due to its strategic location in the Davao Gulf. The Japanese established a Camp called Piso Camp in Barangay Calubihan.
Demographics


Population census of Banaybanay

Year
Pop.
±% p.a.

1970
14,866
—

1975
19,894
+6.02%

1980
24,644
+4.37%

1990
29,606
+1.85%

1995
33,082
+2.10%

2000
33,714
+0.41%

2007
35,693
+0.79%

2010
39,121
+3.39%

2015
41,117
+0.95%

Source: Philippine Statistics Authority[3][4][5][6]
---
Municipality of San Isidro
San Isidro, officially the Municipality of San Isidro, is a 4th class municipality in the province of Davao Oriental, Philippines. According to the 2015 census, it has a population of 36,032 people.[3]
San Isidro is one the "gulf towns" of Davao Oriental whose shorelines stretch along Davao Gulf. Other gulf towns are Banaybanay, Lupon and Governor Generoso.
Contents
Barangays
San Isidro is politically subdivided into 16 barangays. Seven barangays are along the coastlines while the other nine are in the interior areas.
Baon
Bitaogan
Cambaleon
Dugmanon
Iba
La Union
Lapu-lapu
Maag
Manikling
Maputi
Batobato (Poblacion)
San Miguel
San Roque
Santo Rosario
Sudlon
Talisay
History
The town of San Isidro was created by virtue of Republic Act No. 4744 enacted by the Philippine Congress on June 18, 1966. It started operating as a local government unit on January 1968. Its founder and the first mayor was Vicente Yu, Sr.
Demographics
Population census of San Isidro
Year
Pop.
±% p.a.
1970
24,270
—
1975
28,360
+3.17%
1980
28,955
+0.42%
1990
28,936
−0.01%
1995
30,279
+0.85%
2000
31,705
+0.99%
2007
32,139
+0.19%
2010
32,424
+0.32%
2015
26,651
−3.66%
Source: Philippine Statistics Authority[3][4][5]
[6]

Around 30% of the population belong to the indigenous Mandaya and Kalagan communities.
Economy
San Isidro is largely planted with coconut, with much of its agricultural industry focuses on the production of copra. There are currently efforts to further diversify the output of the municipality's coconut-based industry from copra to other value-added coconut products such as coco-oil (which can be used as a fuel additive) and coco-coir. In 1992, a Crop Diversification Program of the local government unit (LGU) was implemented with mangoas "export winner". In 1998, the town commenced its first Mango Festival as an indicator of the prominence of this high yielding fruit. Farmers are also engaged in growing the popular banana (cardava). Despite this, farmers still experience difficulties in increasing their income due to lack of agricultural technology specially those farming in the upland areas.
The aggressive anti-illegal fishing efforts of the LGU decreased dynamite fishing and able to establish fish sanctuaries in San Isidro waters. Most of the fishermen in this town used paddle-boat than motorized boat in fishing.
Tourism
The municipality's seascape offers potential marine-based recreational industries on the as yet virtually undisturbed Tinaytay and Burias reefs a few kilometers offshore. In addition, its scenic nature spots include beaches untouched by urban development; the cascading Cawa-cawa Stepped Falls, and the 12 km² Pygmy or Bonsai forests in the thickly forested highlands of the municipality.
---
City of Mati
Mati, officially the City of Mati (Cebuano: Dakbayan sa Mati) and also referred to as Mati City, is a 5th class city and capital of the province of Davao Oriental, Philippines. According to the 2015 census, it has a population of 141,141 people.[3]
It is located on the south-eastern side of Mindanao.
Contents
Barangays
Mati is politically subdivided into 26 barangays. In 1957, the barrio then known as Cabuaya was renamed to Dawan.[4]
Badas
Bobon
Buso
Cabuaya
Central (City Proper/Poblacion)
Culian
Dahican
Danao
Dawan
Don Enrique Lopez
Don Martin Marundan
Don Salvador Lopez, Sr.
Langka
Lawigan
Libudon
Luban
Macambol
Mamali
Matiao
Mayo
Sainz
Sanghay
Tagabakid
Tagbinonga
Taguibo
Tamisan
History
Dahican Beach at Mati
Mati comes from the Mandayan word Maa-ti which refers to the town's creek that easily dries up even after heavy rain. Pioneer settlers were tribes Kalagan, Mandayan, and Maranaowhich carried strong Arabic and Indo-Malayan influences.[citation needed]
Captain Prudencio Garcia, the pioneer political-military head in 1861, and his comrade Juan Nazareno founded Mati and two other towns in Davao Oriental. By 1903, Mati was declared a municipality by virtue of Act No. 21. By 1907, Act No. 189 further reaffirmed the establishment of its local government. Francisco Rojas was the first appointed mayor while the first elected mayor was Patricio Cunanan in 1923. Mati became the capital of Davao Oriental in 1967.[citation needed]
The Japanese Imperial forces landed in town and occupied most of eastern Davao region in 1942. Mati was liberated in 1945 by the Allied Philippine Commonwealth troops of the 6th, 10th, 101st, 102nd, 103rd, 104th, 106th, 107th and 110th Infantry Division of the Philippine Commonwealth Army, 10th Infantry Regiment of the Philippine Constabulary and the Davaoeño guerrilla units. Mati celebrated its grand centennial in 2003.[citation needed]
Cityhood issues
During the 11th Congress (1998–2001), Congress enacted into law 33 bills converting 33 municipalities into cities. However, Congress did not act on a further 24 bills converting 24 other municipalities into cities.
During the 12th Congress (2001–2004), Congress enacted into law Republic Act No. 9009 (RA 9009), which took effect on 30 June 2001. RA 9009 amended Section 450 of the Local Government Code by increasing the annual income requirement for conversion of a municipality into a city from ₱20 million to ₱100 million. The rationale for the amendment was to restrain, in the words of Senator Aquilino Pimentel, "the mad rush" of municipalities to convert into cities solely to secure a larger share in the Internal Revenue Allotment despite the fact that they are incapable of fiscal independence.
After RA 9009 went into effect, the House of Representatives of the 12th Congress adopted Joint Resolution No. 29, which sought to exempt from the ₱100 million income requirement in RA 9009 the 24 municipalities whose cityhood bills were not approved in the 11th Congress. However, the 12th Congress ended without the Senate having approved Joint Resolution No. 29.
During the 13th Congress (2004–2007), the House of Representatives re-adopted former Joint Resolution No. 29 as Joint Resolution No. 1 and forwarded it to the Senate for approval. However, the Senate again failed to approve the Joint Resolution. Following the suggestion of Senator Aquilino Pimentel (Senate President), 16 municipalities filed, through their respective sponsors, individual cityhood bills. The 16 cityhood bills each contained a common provision exempting it from the ₱100 million income requirement of RA 9009 –
Exemption from Republic Act No. 9009. — The City of x x x shall be exempted from the income requirement prescribed under Republic Act No. 9009.
On 22 December 2006, the House of Representatives approved the cityhood bills. The Senate also approved the cityhood bills in February 2007, except that of Naga, Cebu which was passed on 7 June 2007. These cityhood bills lapsed into law on various dates from March to July 2007 after President Gloria Macapagal-Arroyo failed to sign them.
On June 20, 2007, the Commission on Elections officially proclaimed the ratification of Republic Act 9408 converting the Municipality of Mati into a component city.
There were 18,267 actual voters out of the 51,287 registered voters in 26 villages and 266 polling precincts during the June 18 plebiscite. Final tabulation showed Yes – 18,267 votes (35.6%); No – 846 (1.6%).[5]
The point of law at issue in 2007 was whether there had been a breach of Section 10, Article X of the 1987 Constitution, which provides –
No province, city, municipality, or barangay shall be created, divided, merged, abolished or its boundary substantially altered, except in accordance with the criteria established in the local government code and subject to approval by a majority of the votes cast in a plebiscite in the political units directly affected.
– and in each case the established criteria were far from met.
In November 2008, Mati and 15 other cities lost their cityhood after the Supreme Court of the Philippines granted a petition filed by the League of Cities of the Philippines, and declared unconstitutional the cityhood law (RA 9408) which had allowed the town to acquire its city status.[6] The Supreme Court ruled that they did not pass the requirements for cityhood.[7][8]
On 10 December 2008, the 16 cities affected acting together filed a motion for reconsideration with the Supreme Court. More than a year later, on 22 December 2009, acting on said appeal, the Court reversed its earlier ruling as it ruled that "at the end of the day, the passage of the amendatory law" (regarding the criteria for cityhood as set by Congress) "is no different from the enactment of a law, i.e., the cityhood laws specifically exempting a particular political subdivision from the criteria earlier mentioned. Congress, in enacting the exempting law/s, effectively decreased the already codified indicators."[9] Accordingly cityhood status was restored.
But on 27 August 2010, the 16 cities lost their city status again, after the Supreme Court voted 7-6, with two justices not taking part, to reinstate the 2008 decision declaring as "unconstitutional" the Republic Acts that converted the 16 municipalities into cities. A previous law required towns aspiring to become cities to earn at least ₱100 million annually, which none of the 16 did.[10]
On 15 February 2011, the Supreme Court made another volte-face and upheld for the third time the cityhood of 16 towns in the Philippines.[11]
Finally, on 12 April 2011, the Supreme Court, in an en banc ruling delivered in Baguio City, affirmed the finality of the constitutionality of the 16 cityhood laws by resolving that:
We should not ever lose sight of the fact that the 16 cities covered by the Cityhood Laws not only had conversion bills pending during the 11th Congress, but have also complied with the requirements of the LGC prescribed prior to its amendment by R.A. No. 9009.[10] Congress undeniably gave these cities all the considerations that justice and fair play demanded. Hence, this Court should do no less by stamping its imprimatur to the clear and unmistakable legislative intent and by duly recognizing the certain collective wisdom of Congress. WHEREFORE, the Ad Cautelam Motion for Reconsideration (of the Decision dated 15 February 2011) is denied with finality.[11]
On 28 June 2011 the Supreme Court directed the Clerk of Court to issue the entry of judgment on the cityhood case of 16 municipalities.[12]
The Baywalk of Mati
2015 NPA attack
On the evening of February 15, 2015, guerrillas of the New People's Army (NPA) attempted to raid the Mati Police Station. The police officers and soldiers engaged the NPA in a shootout, forcing the NPA to withdraw. While pursuing the retreating guerrillas, three soldiers were killed by an NPA landmine. Another soldier was killed earlier that evening at an NPA checkpoint.[13][14][15] One NPA guerrilla was killed in the shootout while the alleged leader of the raid, Prince Wendel "Doy" Olofernes was arrested on February 16 in Taguibo, Mati City.[16][17]
Demographics
Mati is the fifth largest city/municipality in Davao Region, after Davao City, Tagum, Panabo, and Digos. [18]
Population census of Mati City
Year
Pop.
±% p.a.
1903
1,365
—
1918
7,649
+12.18%
1939
10,200
+1.38%
1948
11,562
+1.40%
1960
23,479
+6.08%
1970
53,242
+8.52%
1975
73,125
+6.57%
1980
78,178
+1.34%
1990
93,023
+1.75%
1995
93,801
+0.16%
2000
105,908
+2.64%
2007
122,046
+1.98%
2010
126,143
+1.21%
2015
141,141
+2.16%
Source: Philippine Statistics Authority[3][19][20][21]
Ethnicity and Languages
Cebuano is the most widely spoken language and the corresponding ethnicity (which includes the Boholano subgroup) accounts for 71.55% of the total household population according to a 2000 census. Mandaya ranks second with 12.74%, followed by Kalagan with 6.87%. Most residents of Mati are descendants of migrants from the Visayas who came for employment opportunities in logging, mining, farming, fishing, trading and teaching.[22]
Religion
Roman Catholicism is the major religious group, comprising the 80% of the total population. Islam comes in second with 8 percent, Iglesia Ni Cristo comes in third comprising with 6 percent. A small number of believers of other Christian groups like the United Church of Christ and Seventh Day Adventist are in the city as well.[22]
The Cathedral of San Nicolas de Tolentino is the center of Diocese of Mati under the jurisdiction of Roman Catholic Archdiocese of Davao. Two parishes are in Mati: one in the town center and one in Brgy. Dawan. [23]
Economy
This region is linked to the markets of Mindanao, Malaysia and Indonesia. Most of the local people rely on agriculture and agro-industries for a living. Exports include bananas, pineapples, coconuts and fish. Because of its tropical nature and beaches, tourism is a rapidly growing business. Mining is also a contributor to the city's economy, due to the large deposits of copper in the city outskirts.[24]
Industry
Utilities
Mati is served by the Davao Oriental Electric Cooperative for its power needs. The Mati City Water District, on the other hand, is the local water provider for the city.
Tourism
Pujada Bay and Sleeping Dinosaur Island, view from Badas Point
Mati offers beautiful landscapes and a number of beautiful resorts. The Provincial Capitol building and park rises atop the hill commanding a fantastic view of the Pujada Bay. Other locations that offer a bird's-eye view of the city are the Mati Tourism Complex and Badas Viewdeck.
Dahican Beach
Mati has always been known as a beach destination, with foreigners flocking to the city to enjoy what its beaches have to offer. Dahican is one of the most popular destinations in Mati with its 2-kilometer pure, fine white sand shore. It has recently become a prime destination for surfers and skimboarders. Pujada Bay boasts thousands of species of sea life and has been considered as among the richest bays in Southeast Asia. As such, locals take measures to preserve the diversity of marine life, protecting animals like lobsters, sea cows (locally known as Dugong), bottlenose dolphins, hammerhead sharks, manta rays and different kinds of turtles.
Recently, skimboarding, surfing, and frisbee sports have established a wide fandom among young locals with Dahican being the favorite hub for tournaments in the region.
Mati is home to three protected areas, the Mount Hamiguitan Range Wildlife Sanctuary, Mati Protected Landscape, and Pujada Bay Protected Landscape and Seascape.
Mindanao SAGA Flying Club
The Quicksilver Sport 2S of the Mindanao SAGA Flying Club flying over Dahican Beach
The Mindanao SAGA Flying Club (MSFC), located at the Mati National Airport in Barangay Dahican, is an Ultralight aircraft flying facility that offers trial flights and flying lessons. Fast becoming the major attraction in Mati, MSFC has introduced a safe, affordable, and an exciting way to see the majestic scenery of the city like no one has seen before. The Quicksilver Sport 2S ultralight is the favorite of visitors owing to its open cockpit that gives the passenger an unrestricted view of the landscape and the feeling of ultimate freedom in the air.
One of the attraction in Mati Park and Baywalk.
Subangan Museum
Inaugurated in January 2014, Subangan is the provincial museum. It features interactive, state-of-the-art exhibits. The centerpiece is a 53-feet skeleton of a sperm whale, considered the largest on display in the whole country. The museum also features exhibits on UNESCO World Heritage Site Mount Hamiguitan and Davao Oriental's history. [25]
Culture and Festivals
Mati celebrates two annual grand festivals: the Pujada Bay Festival every June, and the Sambuokan Festival every October. Compared to the Kadayawan of Davao and other festivals, both of Mati's are relatively new. The Pujada Bay Festival started in 2004 to promote and protect the Pujada Bay, while the Sambuokan Festival started in 2001 to unite Matinians during the commemoration of the municipality's founding anniversary every October 29. In years, both festivals have become alternative tourist destinations as competitors from various regions in the country start pouring in for competitions like streetdancing, boat racing, skimboarding, and frisbee.
Education
Mati City is the educational center of the province of Davao Oriental. The state college of the province, the Davao Oriental State College of Science and Technology, is in Dahican, as is the Davao Oriental Regional Science High School. There are two other colleges in the city: Mati Polytechnic College and Mati Doctors College.
In basic education, seven private schools, sixteen public high schools, and a number of public elementary schools are located in the city. [26] The City Schools Division of Mati supervises these schools.
Transportation
The pedicab or tricycle is the major means of transportation around the city. In recent years, underbone motorcycles have earned quite a popularity among professionals and students, thus easily becoming a public transport alternative to commuters who prefer more speed. Jeepneys are available for travels from Mati to its neighboring towns while vans and buses are still the only means of transportation from Mati to other cities.
Mati Airport is scheduled to operate, with an airline company offering Mati-Cebu direct flights.
There is also a seaport in Mati. The Mati Seaport in Pujada Bay is one of only three seaports in the whole province of Davao Oriental.
---
Municipality of Boston
Boston, officially the Municipality of Boston, is a 3rd class municipality in the province of Davao Oriental, Philippines. According to the 2015 census, it has a population of 13,535 people.[3]
Contents
Barangays
Boston is politically subdivided into 8 barangays.
Cabasagan
Caatihan
Cawayanan
Poblacion
San Jose
Sibajay
Carmen
Simulao
Demographics
Population census of Boston
Year
Pop.
±% p.a.
1970
5,321
—
1975
6,111
+2.82%
1980
9,660
+9.59%
1990
9,917
+0.26%
1995
10,424
+0.94%
2000
10,266
−0.33%
2007
11,176
+1.18%
2010
12,670
+4.67%
2015
13,535
+1.27%
Source: Philippine Statistics Authority[3][4][5][6]
---
Municipality of Baganga
Baganga, officially the Municipality of Baganga, is a 1st class municipality in the province of Davao Oriental, Philippines. According to the 2015 census, it has a population of 56,241 people.[3]
It is the largest among the municipalities and city in the province in terms of land area.
Baganga got its name from a thorny bush having plum like fruits that were abundant during the Spanish arrival. Others say that it was referred to a big mouth of a river that traversed the central part of the town.
History
The Mandaya tribes having a colourful presentation in giving receptions to the hungry Spaniards has encouraged the survivors to report to Spain how beautiful the town was. Thus, on the Villalobos expedition on August 7, 1543 it encouraged the chronicler Garcia Descalante Alvarado to take note and make the necessary observation to King Philip.
At the start, Baganga was under the Spanish rule. A part of the Encomienda de Bislig together with Cateel. Caraga and Hina-tuan of Surigao under Sargent Mayor Juan Camacho dela Peña. It was a Christian village under the diocese of Cebu. In 1849 Baganga together with other municipalities have its first Spanis Priest Fr. Gilbert, a Jesuit.
Don Bibiano Dela Salde (descendant of Don Pedro Elizalde of Tago, Surigao del Sur) became the 8th Mayor of Baganga and came under the American Rule in 1901 and created into a municipality under Organic Act of October 3, 1903 with 17 barangays namely: Mahan-ub, Dapnan, Lambajon, San Isidro, Mikit, Campawan, San Victor, Salingcomot, Saoquigue, Baculin, Bobonao, Batawan, Binondo, Ban-ao, Central and Kinablagan. Lucod was the 18th barangay created under Provincial Resolution No. 110.
The destruction made by the Japanese during the World War II in 1941 has created awareness among residents for new development. The restoration of local officials in 1949 opened venue of Agri-base development. Coconut, Abaca and fruit planting were in abundance followed by root crops of various species suitable to the soil.
Barangays
Baganga is politically subdivided into 18 barangays.
Baculin
Ban-ao
Batawan
Batiano
Binondo
Bobonao
Campawan
Central
Dapnan
Kinablangan
Lambajon
Lucod
Mahan-ub
Mikit
Salingcomot
San Isidro
San Victor
Saoquigue
Salingcomot
Carolina lake
Pilot view beach resort
mangrove area under rahabilation of DENR
Philippines army (67IB Aguila)
Campawan
This barangay is home to a lot of waterfalls, and one of the major attraction of "Campawan" is the so-called "Curtain Falls".
Dapnan
Dapnan is home to many white-sand beaches in Baganga like the famous Agawon Beach. The major industry of this small barangay is the coconut industry. Tourist spots:
Kinablangan
On October 18 Kinablanganion celebrate the Araw Ng Kinablangan (Day of Kinablangan) or the Niyogan Festival. The economic strength is agriculture and fishing.
Schools:
Kinablangan Elementary School
Dr. Beato C. Macayra National High School
POO Elementary School
Tourist spots:
Floating Cottage
Mainit Hot Spring
Punta(POO)
Mahan-ub
Mahan-ub is derived its name from the river "mahan-ub". This Barangay is located in a remote area, and subdivided into 12 puroks (Olin, Catabuanan II, Banahao, Pagsingitan, Abuyuan, Coog, Mercedez, R. C., Kaputian, Kasunugan, Kati-han II, Bisaya). The present Barangay Chairman is Roy Aguilon Nazareno. Their economic strength is agruculture, producing rice, coconut, abaca, and logs. They celebrate the annual fiesta every June 13 in honor of the patron San Antonio de Padua. They celebrate the Araw ng Mahan-ub every June 11 the Carabao Festival.
Schools:
R. C. Macayra Elementary School
Coog Elementary School
Tourist spots:
San Victor
San Victor is a small barangay located on San Victor Island. The major sources of income are subsistence farming and fishing. The barangay captain is Ike Fontillas.
School:
San Victor Elementary School
Saoquigue
Saoquigue is a remote barangay, subdivided into 8 purok's or wards. The present Barangay Chairman is Mr. Balug. The predominant source of income is agriculture (coconut) and fishing, with some shops and marketing businesses buying copra and charcoal from coconut shells.
School:
Saoquigue Elementary School
Creation of an 18th Barangay
Lucod
One of the most "Alluring Gateways" to Baganga and the Eastcost, Lucod is a barangay bursting with life and color marked with majestic shores and fertile valleys. Lucod is home to a fantastic array of mangroves that contributes to the blossoming of nature.
Lucod is blessed in the diversity of the people which have embraced this barangay as their home. The ethnic tribes of Mandayas, Manobos and Mansakas lived together side by side. And despite their seeming differences in Culture and Religion, these people have managed to live together in peace and harmony.
It is this rich texture of history, culture and tradition which makes Lucod a most enchanting destination. It is here where one can spot Manobos and Madayas in full regalia or beautiful Moslem ladies in their colorful malongs.
Lucod's History
Make no mistake however, Lucod is also a barangay of growth. It is then the reigning as the newest Barangay since 1986, due to its population and financial activities, it was carved out as a separate Barangay from Barangay Central under the SB Resolution No. 35-84. With a total land Area of 420 ha. bustling the vast resources, it easily propel the barangay to hyper growth.
Originally Subdivided into 4 puroks namely; Langka, Bay-bay, Halfmoonlane, and Bauyan. It was then in 2007 when it was renamed and sub-divided into 7, Langka was renamed Purok Durantha and Bauyan to San Francisco, Halfmoonlane was then renamed to Purok Angels Trumpet, BayBay was divided into 2 with new names, Purok Aster and Santan. Mangga as well with Purok Adelfa and Bougainvillea. In 2008, Purok Fortune was added due to its population, it was carved out from its origin Purok Adelfa. In the same year, another resolution was submitted, dividing purok Santan into two and naming it as Purok Yellowbell, but it was not approved since Santan wasn't able to meet the specific numbers of household required.
On the same year, some household near the border of Halfmoonlane and BayBay was also moved to Purok Angels Trumpet for the equal division of population since Aster has the most number of Household in the Barangay.
The KALIMASDA Festival
Known for a unique culture, Lucod created its own festival that best reflects the diversity, solidarity and prosperity, capturing the essence of what comprises a true Lucodanon.
Lucod's KALIMASDA Festival [Derived from, Kagang (Crab), Libo-o (Clam Shells), Manluhod (Lobster) and Isda (fish)] which falls every 12–20 May, was created on the year 2007 as an annual thanks giving celebration commemorating the foundation of Lucod, showcasing the fusion of rich culture and progress. Thus Lucod has known to be the first barangay to Create its own thanks giving festival.
KALIMASDA festival takes pride of its week-long, multi-themed, joyful and colorful affair of the barangay's rich harvest, abundant resources, governance's feast, trade and tourism fair and showcase of the people's talent and festivity is crammed with a different events and competitions;
it all starts on the first day of the week with
(Opening Day) all perked up as people fill the streets in the traditional parade commencing both, Araw ng Lucod and Kalimasda Festival. Join the crowd during the Parade Competition and see the participants battling it out in a wide display of skills on drums and lyre, with their eye catching banners, flag lets, costumes and props, you will be amazed with the dancers' skillful exhibition and rendition of dance moves that will have everyone gasp with surprise and awe. On the same day is the Cultural Show, participating group showcase their choreographed numbers showing vibrancy of the culture in dizzying heights that will surely fill the air with music from the indigenous instrument coupled with traditional dance moves in the Cultural Dance Competition. See the creations of local designer as they rush the stage with their artistic works of festival attires for the Festival Queen Competition or Mr. And Ms. Kalimasda festival.
(Nightly Program Competition) is a Variety show of Talents for all ages. each competing cluster creates its own unique theme and concept for the variety show on each assigned dates.
"KASADYAHAN SANG DALAN" (Street Dancing Competition) which falls on the 7th day of Kalimasda is one traditional event that should not be missed. See for yourself the unique blend of People's customs and traditions amidst the enchanting display of tribal colors, the rhythmic beats of drums, gongs, bamboos and kumintang as each group clad in their attires that bring Kalimasda in grandeur parade in the streets.
"Sayaw-Hataw Competition"
(Open Category Dance Battle) Pulsating with energy and glaring with the beat of life this is the dancing groups in this dance battle can be described. This is a great show where dancers flaunt their best moves and display their talent and agility to rise among the rest and be the dancing champ. Be captivated with the extraordinary steps and graceful move of the performers at the beat in the different genre of music. Dance enthusiast will definitely love this show.
"Mutya Ng Lucod" (Miss Lucod Pageant)
Have a glimpse of beauties in full regalia donning creations of designers in their creative festival attire that best describe the Festival. Feel the heat as the candidates in the swimsuit attire showing off their best form on stage, elegance in the evening gown and wit in the Question and Answer portion. Cheer for your choice and watch out for the prettiest among the candidates vying for the coveted crown.
"PANINDA SANG KARSADA" (Street Trade Fair)
Look for the best buy along the array of displayed goodies, ukay-ukay and other items on the streets offering big sales!
"Clean and Green Competition"
The Barangay Council of Lucod strictly implements this program with overriding objective: to stabilize health awareness and food security. it is a strict ordinance that the residents should always have a clean and green surroundings and each house should have its own Comfort Room and Garden of fruits, flowers and vegetables. A forth month inspection and Symposiums is conducted with the Barangay Health Worker to discuss the importance of this program, to manually check the cleanliness of the house and its surroundings, if the garbage are well-segregated at the garbage bins provided and the backyard gardening as well. An Annual inspection with the health sanitary officers and the local government is also done to check which household/ area failed to do the same program, will be given assistance from the local government, thus Lucod has received various of recognitions from both local and provincial government, and has been the role model to other barangays to promote the same program. Through this, Lucod has marked for being one of the cleanest Barangay.
Concerts, Live Bands, Sport Fest, Motocross and flat track competition, "LUMBA-BANKA" (Boat racing challenge) Beach Volleyball, and Basketball League.
We likewise celebrate years of unity, stronger than ever. With the way we celebrate, we were once named as the little Las Vegas. Lucodanons are people as proud of their rich history as they are of the abundant future that the solid present has promised. With boast of smile and the way on how the Kalimasda festival were celebrated makes one wonder how life in this Barangay is catching up with fast-changing trends. Today, Lucod is proud of its statue as the Baganga's Queen Barangay of the South.
Take a close look at this Barangay and experience Kalimasda Festival, see this place we call our haven - Lucod.
A Glimpse of Lucod
"PEOPLE, NATURE, CULTURE, ADVENTURE!"
Virtually unexplored, Mt. Bauyan provides a variety of nature's spectacular landscape. From forest green and sulfur pillars to majestic view of Baganga Bay untamed water springs and mystical beauty of flora and fauna. Mt. Bauyan lies in the boundaries of Barangay Central and Binondo.
Explore the marvelous underwater horizon of Honasan Gulf. Dive deep at Libtong Rock, Daguit Island, Lucod Bay, Flores Beach and Alaska Beach. These Dive sites are only 45 to 90 minutes away from the Municipal proper.
The diversity of people living in Lucod translates into an exciting culinary adventure. Finding a new or exotic type of cuisine is no problem here. Hop to Lucod Mangrove Place and sample the traditional Kinilaw, Or Kagang (Crabs), Manluhod (lobster) and Liboo (Clam shells) skewed over hot coals then dipped in a mixture of soy sauce and lemons. There are also grilled pawns, squid, and other seafoods, just drop by at the CB Oriental Fudz and CMER Diners where delicious oriental flavors are served, located at the heart of Lucod visit street grillers for other exciting food adventure that will surely hit, your taste buds.
For some fun in the sun visit Flores beach and Alaska beach. A pristine island with coves of white sand, Daguit Island offers a perfect view of coral reef formations, fishes and more! Enjoy snorkeling opportunities with its lively underwater menagerie.
Getting There: From Davao City, you can take direct travel, of Bus or Van. Travel time is approximately six hours and 30 minutes from the City.
Its not hard to find comfortable lodgings in the area. There's the fully air conditioned 9 rooms two storey Morales Hostel Lounge at purok Santan that has a marvelous view of Baganga bay. The Lyra's Stay Inn is located at the heart of the Barangay. For one who wants a quite place to take a nap visit the Villa Jaoquina at sitio Manguak. The Baganga Lodge and Janice Lodging House are some place you can stay in, strategically located at the Municipality's Business District at the Barangay Central. For bigger group of people you can also take your rest at Let's Inn, located at Purok Fortune, approximately 3–5 minutes from the Baranggay proper. Smaller, more homely accommodations are also available.
It is advisable to travel light. apart from the fabled Motorcycle, Tricycle are plenty as well. One can also avail of numerous rent-a-cars. Inquire from the hotel concierge.
SCHOOLS:
Lucod Elementary School
The Baganga National High School
Day Care Center:
Halfmoone Lane Day Care Center
Lucod Day Care Center
OFFICES:
DPWH First Engineering District
Baganga Water District
King Cooperative
Lucod Mangrove Cooperative
BUSINESS ESTABLISHMENTS:
Petron Gasoline Station
Phoenix Gas Station
SYM Motorcycle Services
Arecas Printing Shoppe
Jules Grocery
FOOD:
Immas Bread
Skyla's Breadshoppe
Source:
Tourism Council of Barangay Lucod
Mutya ng Lucod Organization
ChooseLucod
-RDN
Demographics
Population census of Baganga
Year
Pop.
±% p.a.
1903
2,985
—
1918
6,175
+4.97%
1939
8,737
+1.67%
1948
10,002
+1.51%
1960
17,993
+5.01%
1970
27,678
+4.40%
1975
32,670
+3.38%
1980
40,039
+4.15%
1990
37,719
−0.60%
1995
39,750
+0.99%
2000
43,122
+1.76%
2007
48,355
+1.59%
2010
53,426
+3.70%
2015
56,241
+0.98%
Source: Philippine Statistics Authority[3][4][5][6]
Language
Baganga, as part of Davao Oriental, uses the Southern Kamayo dialect. The Southern Kamayo is quite different from the Kamayo language of Bislig, Surigao Del Sur. Southern Kamayo is also spoken in Southern Lingig, Surigao del Sur, in Cateel, Caraga and some parts of Davao Oriental. It is also related to Surigaonon and Butuanon.
Dialect variations are caused by mixed dialect communications between the Mandaya, Cebuano and other immigrants now living in the area. A prefix is added in most adjectives. Example: The word gamay in Cebuano (English: "small") is gamayay in Baganga. But you can't use the "ay" prefix often, like for instance the word dako (English; "big") is spoken as "bagas-AY" or "bagasay" instead of saying "dako-ay". dutayay (English: "very small")
---
Municipality of Cateel
Cateel, officially the Municipality of Cateel, is a 2nd class municipality in the province of Davao Oriental, Philippines. According to the 2015 census, it has a population of 40,704 people.[3]
Cateel is the home of the Aliwagwag Falls, located at barangay Aliwagwag within the Aliwagwag Protected Landscape. It is a towering waterfalls considered by hydraulic engineers as the highest in the country and regarded as one of the most beautiful falls in the Philippines. It is a series of 84 falls appearing like stairway to heaven with various heights among the steps ranging from 2 to 33.5 metres (7 to 110 ft). One step is measured 22 metres (72 ft) and another is 20 metres (66 ft). Overall Aliwagwag Falls has a height of 340 metres (1,120 ft) and a width of 20 metres (66 ft). All these in the midst of virgin forest, with a river at the foot of the falls. 13 rapids to cross.
History
Aftermath of Typhoon Bopha in Cateel
Cateel is the first municipality in Mindanao. It was the place where Spaniards first docked in Mindanao which reflects how majority of its primary inhabitants converted to Catholicism.
In 1959,the Mainit and Alegria were converted into barrios.[4]
The municipality was one of the hardest-hit towns of Typhoon Bopha when it hit the town on December 3, 2012.[5]
Barangays
Cateel is politically subdivided into 16 barangays.
Abihod
Alegria
Aliwagwag
Aragon
Baybay
Maglahus
Mainit
Malibago
San Alfonso
San Antonio
San Miguel
San Rafael
San Vicente
Santa Filomena
Taytayan
Poblacion
Demographics
Population census of Baganga
Year
Pop.
±% p.a.
1903
2,985
—
1918
6,175
+4.97%
1939
8,737
+1.67%
1948
10,002
+1.51%
1960
17,993
+5.01%
1970
27,678
+4.40%
1975
32,670
+3.38%
1980
40,039
+4.15%
1990
37,719
−0.60%
1995
39,750
+0.99%
2000
43,122
+1.76%
2007
48,355
+1.59%
2010
53,426
+3.70%
2015
56,241
+0.98%
Source: Philippine Statistics Authority[3][4][5][6]
---
Municipality of Tarragona
Tarragona, officially the Municipality of Tarragona, is a 3rd class municipality in the province of Davao Oriental, Philippines. According to the 2015 census, it has a population of 26,225 people.[3]
Barangays
Tarragona is politically subdivided into 10 barangays.
Cabagayan
Central (Poblacion)
Dadong
Jovellar
Limot
Lucatan
Maganda
Ompao
Tomoaong
Tubaon
Demographics
Population census of Tarragona
Year
Pop.
±% p.a.
1970
9,468
—
1975
11,149
+3.33%
1980
14,122
+4.84%
1990
18,495
+2.73%
1995
19,779
+1.27%
2000
22,846
+3.14%
2007
24,363
+0.89%
2010
25,671
+1.92%
2015
26,225
+0.41%
Source: Philippine Statistics Authority[3][4][5][6]
---
Municipality of Lupon
Lupon, officially the Municipality of Lupon, is a 1st class municipality in the province of Davao Oriental, Philippines. According to the 2015 census, it has a population of 65,785 people.[3]
Lupon is said to have derived its name from the native word "naluponan", meaning a body of land accumulated at the mouth of a river resulting from years of continued accretion. The settlers shortened the word "naluponan" into what is called now "Lupon". This "naluponan" area was then applied to the mouth of the Sumlug river of Lupon municipality of today.
Barangays
Lupon is politically subdivided into 21 barangays.
Bagumbayan
Cabadiangan
Calapagan
Cocornon
Corporacion
Don Mariano Marcos
Ilangay
Langka
Lantawan
Limbahan
Macangao
Magsaysay
Mahayahay
Maragatas
Marayag
New Visayas
Poblacion
San Isidro
San Jose
Tagboa
Tagugpo
History
Lupon was primarily inhabited by the Mandaya and Mansaka in the hinterlands, and the native Kalagans in the shorelines of Lupon connected to Pantukan municipality and San Isidro municipality today. But, through a wave of migration [local immigrants from Luzon and the Visayas (Christians and Muslims alike)] and the coming of logging concessions, the population of Lupon has increased through the succeeding years.
The migrants from Luzon and Visayas took advantage of the natives' kindness and ignorance. They took their lands and were even proud to tell stories that the natives (Mandayas) changed their lands for sardines and tobacco.
The land grabbers and their descendants insult Mandayas on a daily basis. They treat them like they are lower life forms. They yell at them "Mandaya! Mandaya!" like being a Mandaya is a shameful thing. When a person behaves stupidly they will say "You are like a Mandaya." All of them does it including the educated ones.
Creation into a Municipal District
Lupon first became a regular barrio of Pantukan in 1919. Two years later Governor General Francis Burton Harrison issued an Executive Order No. 8, series of 1921, creating Lupon as a Municipal District comprising eight (8) barrios that include Poblacion Lupon, Sumlog, Cocornon, Tagugpo, Piso, Maputi, Langka, and Banaybanay.
For the meantime, Datu Commara Manuel was appointed as the municipal district president from 1921 to 1929. The American Occupation in the Philippine Islands was serious about pacifying inhabitants from rebellion against the American regime. What they did was to create Mindanao into a Moro Province, at the expense of the Christians both Catholic and Protestants also inhabiting the whole region. It was on this ground that Lupon was said to have been made into a sultanate with Datu Manuel as its sultan. But such an idea of Lupon becoming a sultanate was short-lived as Datu Manuel was replaced by the succeeding municipal district presidents.
These were the municipal district presidents after Datu Manuel: Alfredo Lindo (1929–1931); Luis Yabut (1931–1933); Teodoro Panuncialman (1933–1939); Carlos Badolato (1939 to the outbreak of World War II); Sixto Carreon (1940 onward to the Japanese Occupation); Cresencio Tuballa (1944–1945 time of the Philippine Commonwealth military and Recognized Guerrillas); Claudio Libre (1945–1946); Cresencio Tuballa (1946); and Carlos Badolato (1946–1947).
Creation into a regular municipality
Lupon was created into a regular municipality on August 8, 1948, by virtue of the Executive Order Series of 1948, issued by President Elpidio Quirino with Teodoro Panuncialman as the first appointed mayor of Lupon. But that appointment was cut short by another appointment of Crisanto Magno as mayor of Lupon from 1948 to 1950; however Panuncialman was re-appointed for 1950–1951.
At this time in 1951, a local election installed Crisanto Magno as the first elected mayor of Lupon from 1951 to 1955. Then the succeeding elected mayors were privileged to take responsibility of the unbroken mayoralty seat of Lupon. Oswaldo Barol (1955–67); Eulalio Angala Jr. (1967–79); Francisco M. dela Cruz (1979–86); then at the transition from the Marcos to the Aquino administration brought about by the February 1986 Edsa Revolution, Jose Lim was appointed Office In-Charge (1986–87); then Francisco dela Cruz was again re-elected (1988–98); Quiñones was elected in May (1998–2001); and Guiñez was elected in May 2001. But his untimely death brought the Vice Mayor Barabag to the mayoralty seat in 2002 to finish the term up until 2004. Quiñones was again elected to office during the 2004 elections and would serve the office until 2007. In 2007 Domingo Lim was first elected and served as mayor until 2016 after winning the 2010 and 2013 mayoralty elections respectively. He was replaced by this wife Erlinda Lim who won the 2016 election and became the first ever woman to serve as mayor of Lupon.
Demographics
Population census of Lupon
Year
Pop.
±% p.a.
1939
4,905
—
1948
7,746
+5.21%
1960
26,149
+10.67%
1970
32,456
+2.18%
1975
35,497
+1.81%
1980
41,081
+2.96%
1990
47,946
+1.56%
1995
50,668
+1.04%
2000
57,092
+2.59%
2007
60,133
+0.72%
2010
61,723
+0.95%
2015
65,785
+1.22%
Source: Philippine Statistics Authority[3][4][5][6]
Lupon, like many areas of Mindanao, is inhabited by the Mandaya, Mansaka, the native Kalagans, and the local immigrants from all points of the Visayas, Luzon and Mindanao. The immigrants brought with them their culture resulting in a mixture of beliefs and practices.
Mayors of Lupon
Here is the list of the Mayors of Lupon:
Sultan Comarra T. Manuel, Municipal District President (1921–1929)
Alfredo P. Lindo, Municipal District President (1929–1931)
Luis Yabut, Municipal District President (1931–1932)
Teodoro M. Panuncialman (1932–1933)

Appointed Mayor (1946–1947)

Carlos Badolato, Municipal District President (1933–1939)

Appointed Mayor (1946–1947)

Sixto Carreon, Municipal District President, Japanese Occupation (Wartime)
Cresencio Tuballa, Municipal District President (1942–1944) Guerilla Mayor
Emiliano Montos, Municipal District President (1944–1945)
Crisanto M. Magno, Appointed Mayor (1948–1950)

Elected Mayor (1951–1955)

Oswaldo P. Barol, Elected Mayor (1955–1967)
Romeo M. Bote Sr., OIC Mayor (1967)
Capistrano V. Roflo Sr., OIC Mayor (1967)
Eulalio A. Angala Jr., Elected Mayor (1967)
Francisco M. Dela Cruz, Elected Mayor (1981-1985 & 1988-1998)
Jose A. Lim, OIC Mayor (1986–1987)
Faustino T. Suzon Sr., OIC Mayor (1987)
Arfran L. Quinones, Elected Mayor (1998–2001 & 2004-2007)
Manuel B. Guinez, Elected Mayor (2001)
Hadji Bonso S. Barabag, Mayor By Succession (2001–2003)
Domingo A. Lim, Elected Mayor (2007–2016)
Erlinda Lim, Elected Mayor (2016-present)
---