SAN ISIDRO, DAVAO ORIENTAL – Hundreds of student-athletes from the ten municipalities of the province have gathered last Sunday, October 14, for the official opening of the Provincial Sports Meet.
The three-day Provincial Sports Meet which will end on October 17 will showcase the athletic prowess of the athletes in different sports events such as basketball, volleyball, tennis, and athletics, among others.
At the opening ceremonies, host town Mayor Justina MB Yu warmly welcomed the delegations from the different towns. She expressed her gratitude for having the privilege of hosting the provincial sports meet this year.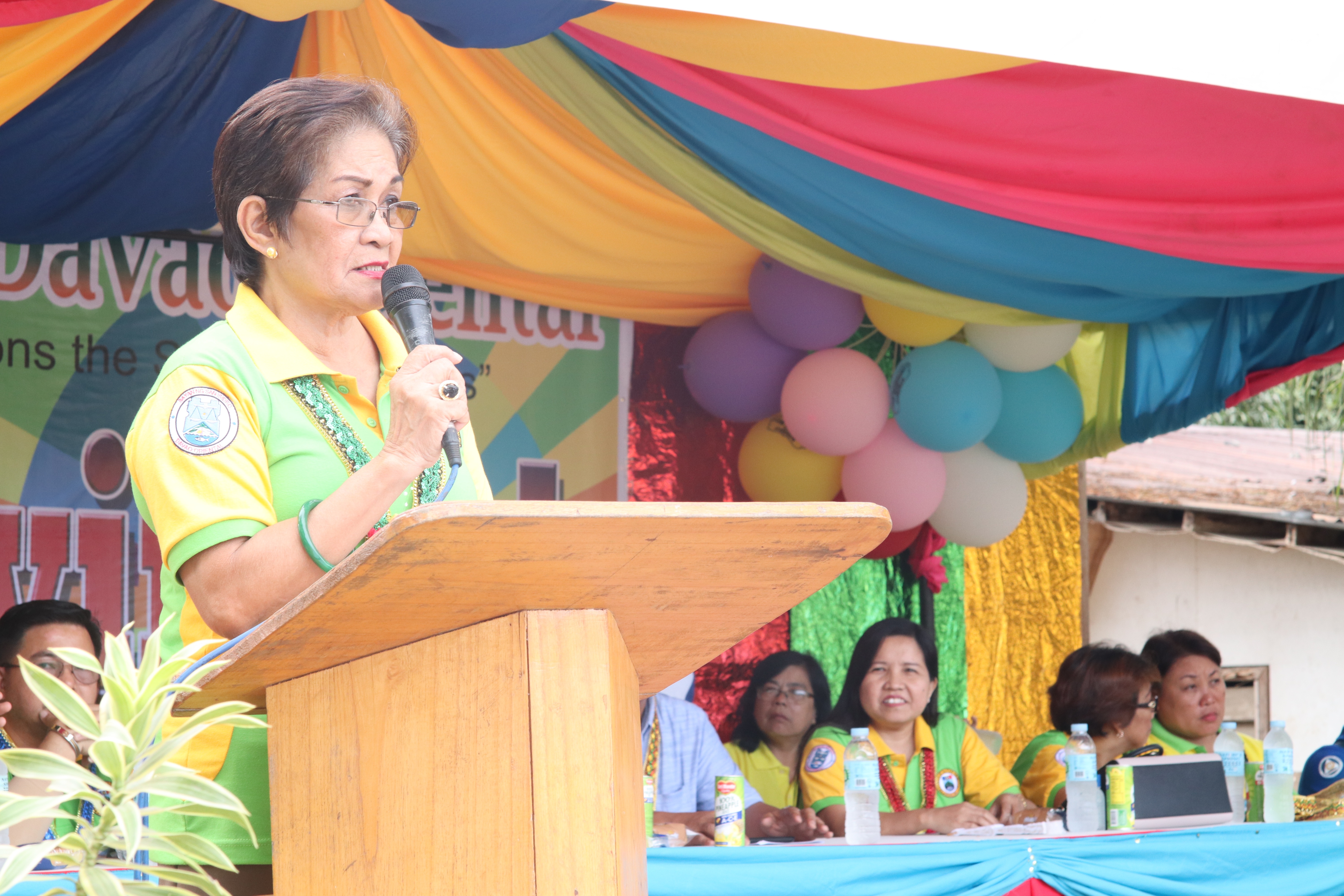 She wished the young student-athletes good luck as she also encouraged them to do their best in the competition. "Do your best. I hope that you will show your best spirit of sportsmanship," she said.
Governor Nelson Dayanghirang also expressed his undying support to the annual provincial sports meet. In a message read for him by Mr. Rosendo Linsag, he said he is proud of the enthusiasm and determination shown by the young competitors.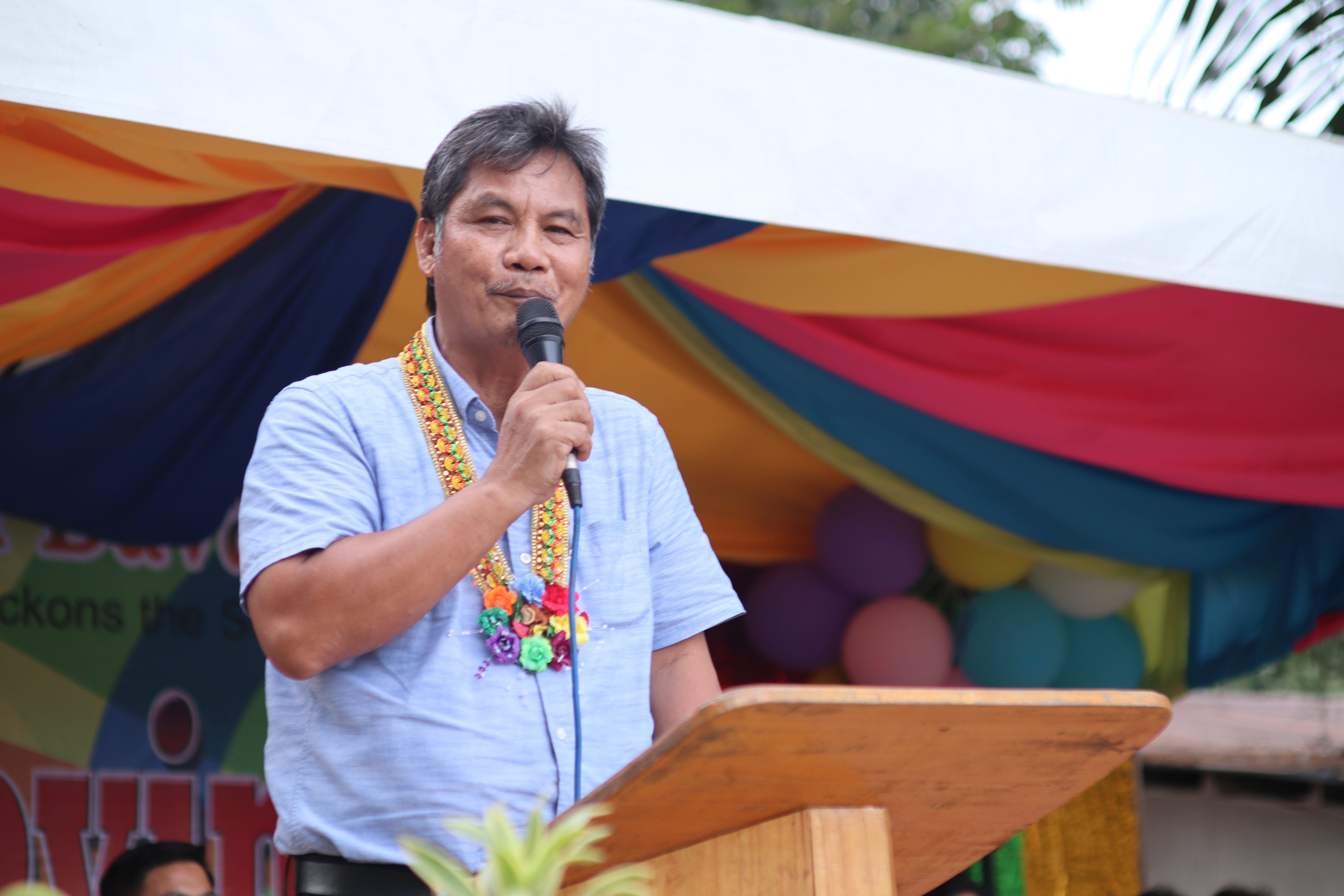 "You are the hopes and dreams of our country. Young kids, I wish to let you know that you are the bearers of our common future, a future that is in our hands as never before. In the pursuit of excellence, it is about you and your philosophy, your goal, your commitment, your desire to excel and your passion," the governor said.
Assistant Schools Division Superintendent, Alona Uy, inspired the students to inculcate the culture of friendship and camaraderie.
Dr. Lorenzo Mendoza, Schools Division Superintendent of the Department of Education, who declared the official opening of the three-day activity, said that this Provincial Sports Meet aims to give the students and teachers the opportunity to hone their skills by raising their physical and mental strengths.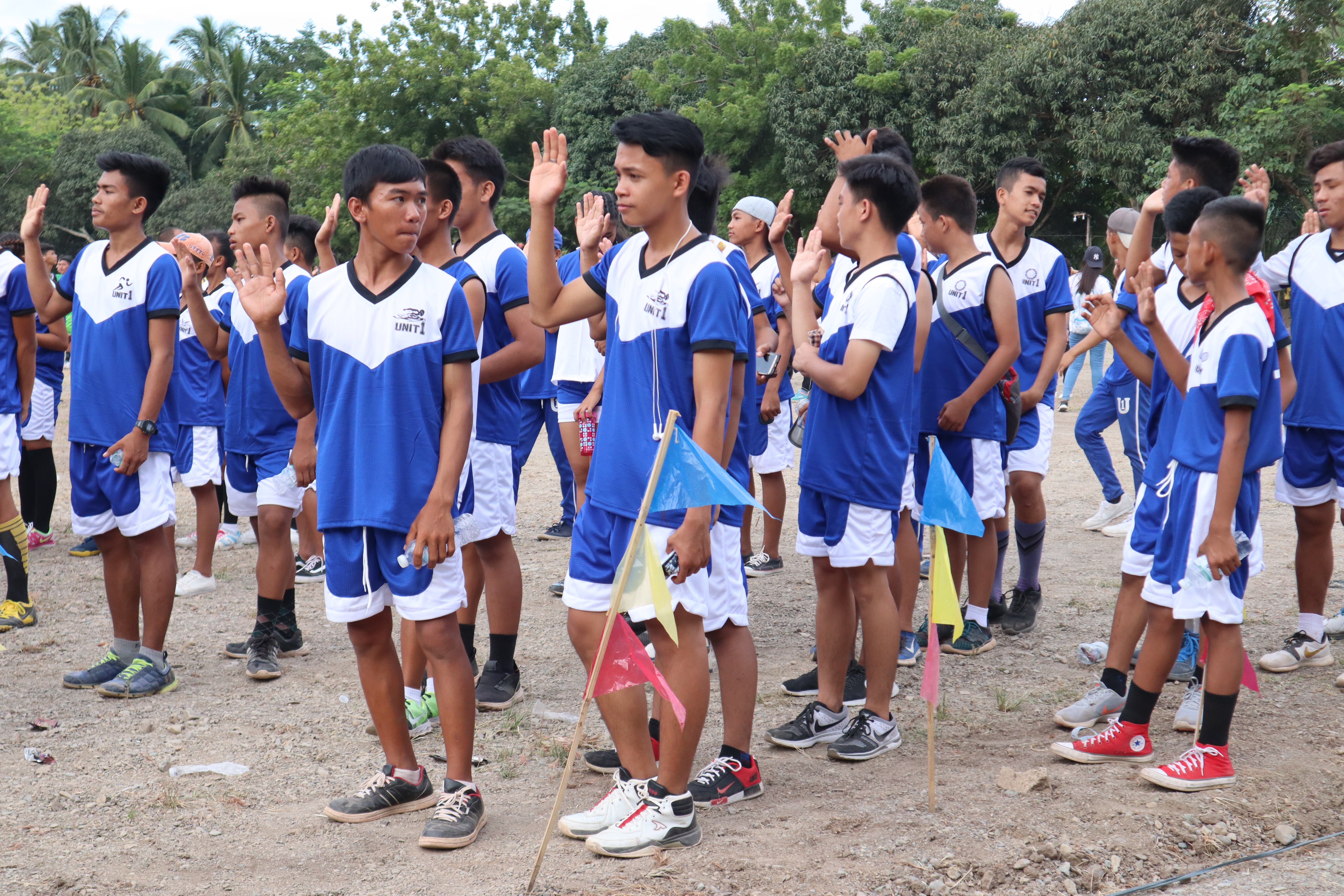 He encouraged all participants to exert their best. Athletes who will emerge winners on this year's meet will represent the province at the Davao Regional Athletic Association (DAVRAA) meet slated next year which will be held in Davao City.
This year's theme: "Championing the Spirit of Young Filipino Athletes" is set to showcase the strength, talents and skills of the young athletes as they aim for excellence on their respective sports.
Gracing the opening ceremonies were second district Representative Congressman Mayo Almario and the Provincial Director of the Davao Oriental Provincial Police Office PSSUPT Marcial Mahistrado IV. Photos by Rhea Shane Laureano