DAVAO ORIENTAL—Scientists and experts from the National Academy of Science and Technology, Philippines (NAST PHL) have shared their expertise on various science-related topics at the Speakers Bureau Program held at the Honey's Hotel, City of Mati.
Individuals from various academic institutions, government offices, and other organizations have participated in the one-day activity.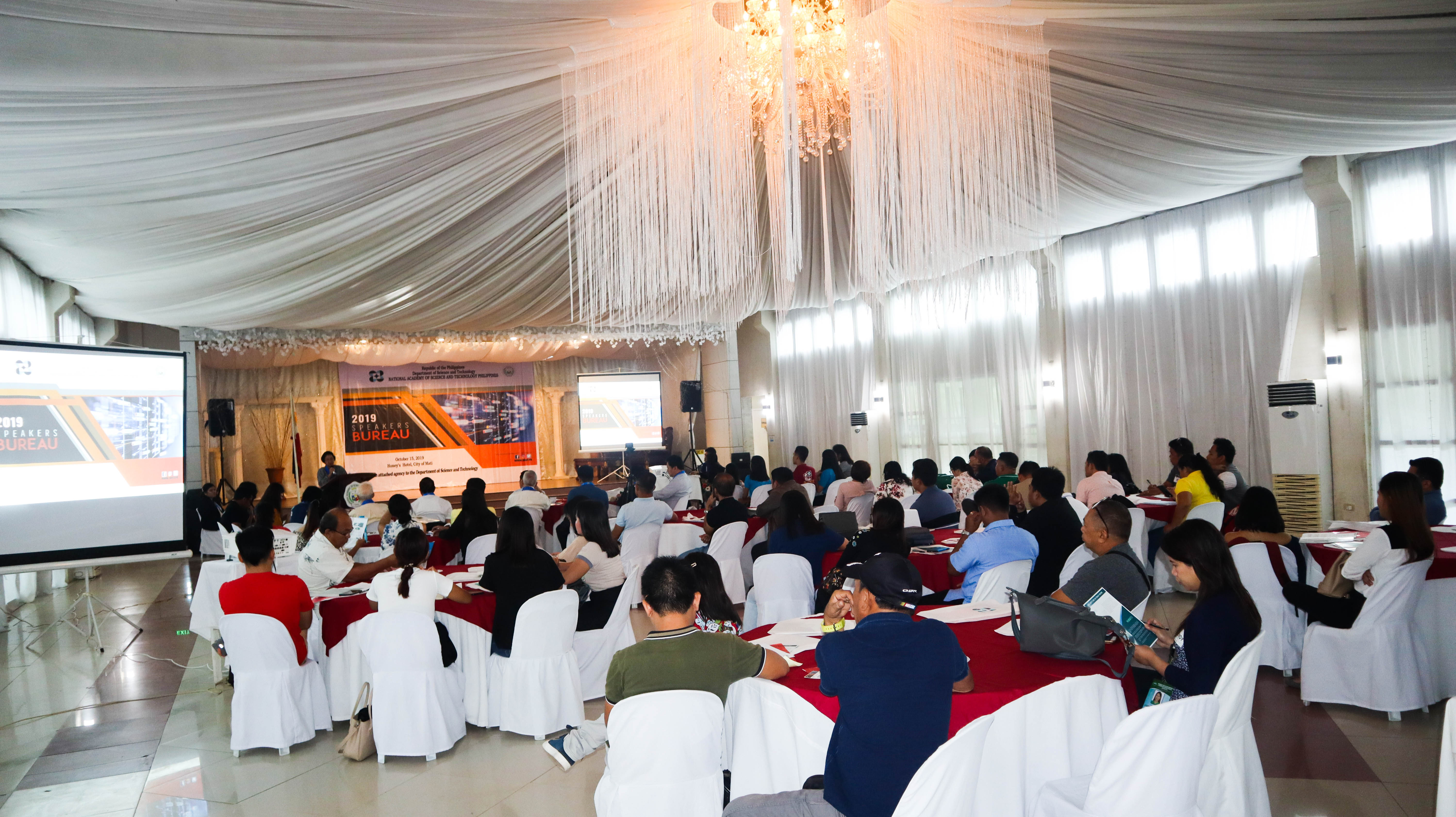 Among the highlight, research-based topics discussed were Biodegradation of Plastic Waste, The Potentials of Mariculture in Davao Oriental, Philippine Seaweed Utilization, Philippine Space Agency, Protection and Conservation of Biodiversity: Mt. Hamiguitan and Biodiversity – Herpes: Mt. Hamiguitan.
NAST PHL Director IV Luningning Samarita-Domingo said that the Speakers Bureau Program was created to help inculcate knowledge, especially among those in the academic institutions, about what is the latest on the scores of science-related issues.
Director Domingo added that the purpose of having a pool of speakers who specialize in their own fields will help the community tap readily available experts who they can consult to and can readily provide lectures on various science-related topics.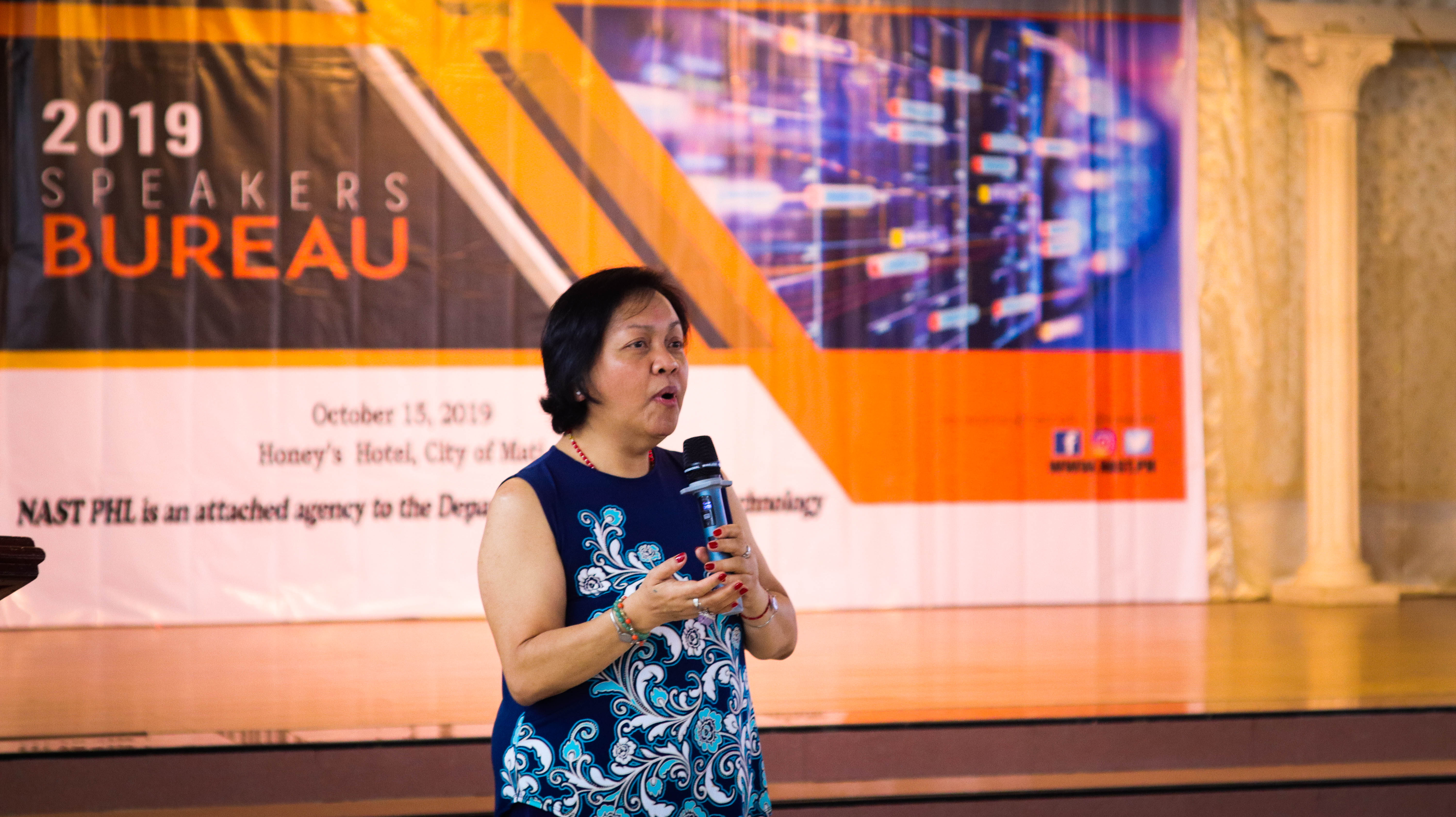 She furthered that the Speakers Bureau Program also gives opportunity for the participants to do consultations and collaborations with the scientists.
In an interview, academician Rafael Guerrero, who delivered his lecture on Mariculture, shared the potentials of Davao Oriental in terms of mariculture, considering that Davao Oriental is teeming in marine resources which the Local Government Units can develop.
He said Davao Oriental has a lot of potentials for mariculture owing to the Pujada Bay, a protected inland bay, and the vast Pacific Ocean. "So, what we need to do now is to find out if the conditions are good for development," he said, as he discussed potential of seaweed production and cage culture of milkfish.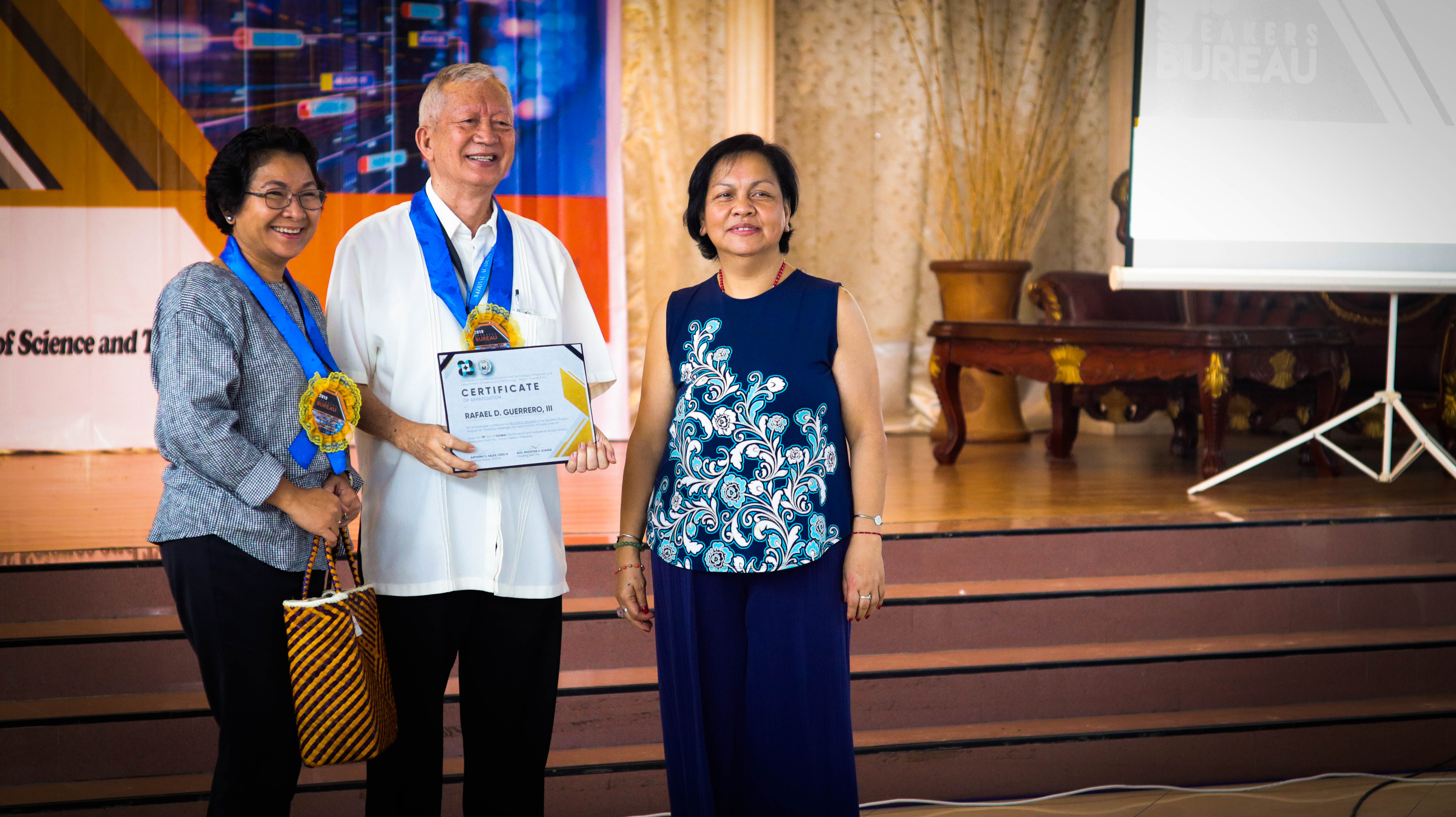 "So, for me those are the challenges that the LGUs and agencies like Department of Science and Technology (DOST) and the Department of Agriculture should look into," he said.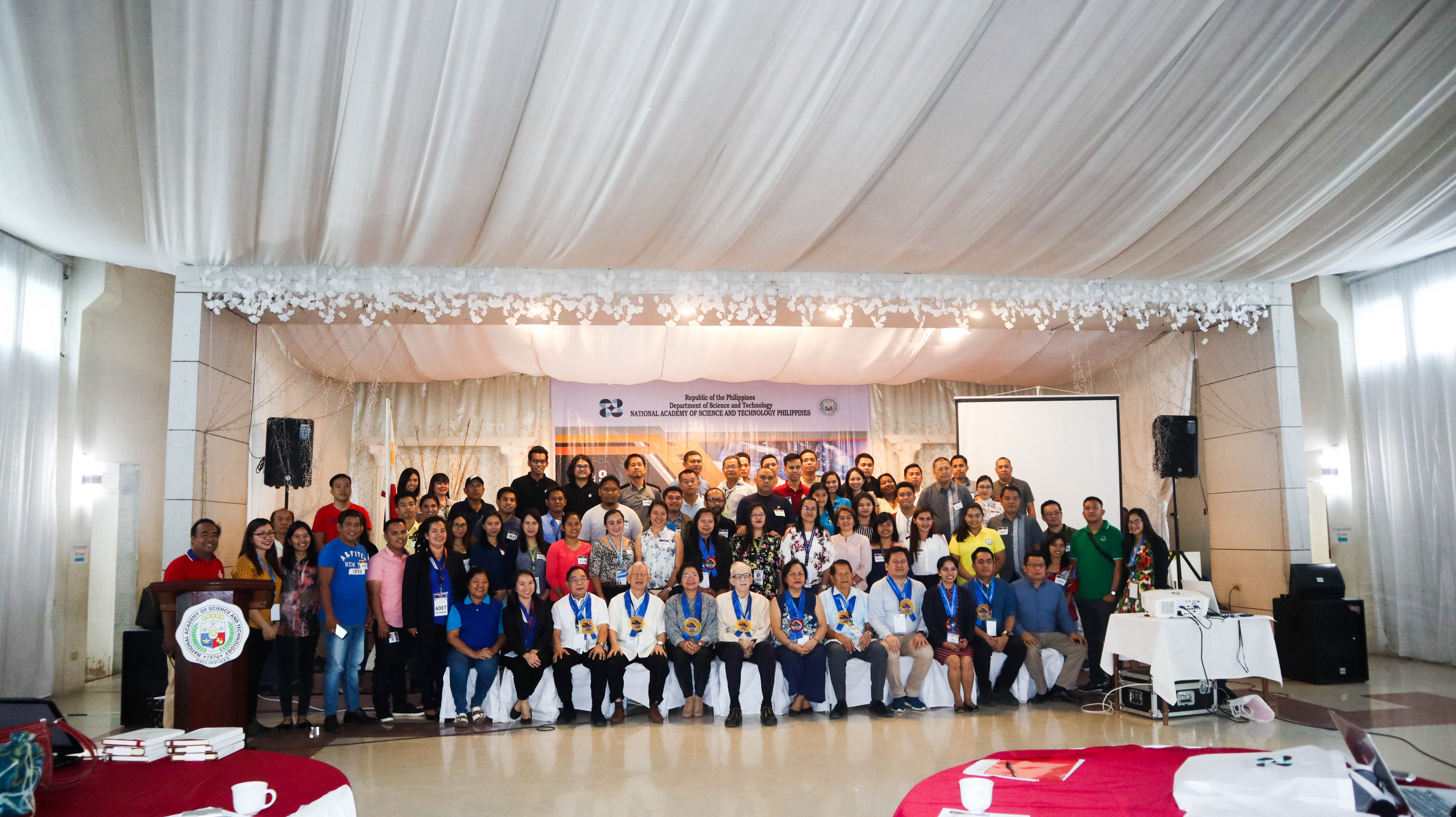 "The Speakers Bureau is an activity of the NAST PHL which aims to help academic institutions or any interested organizations by providing speakers and resource persons on science-related issues. This project was conceived primarily to serve provincial centers, which have less access to Science and Technology information, through scientific and technological lectures as requested by different regions which began on 1990," as stated on the NAST PHL website.
The said event is organized by the Department of Science and Technology (DOST). Text and Photos by Riza Golez