DAVAO ORIENTAL – Even before the year has ended, the province has already surpassed last year's actual revenue collection.
Based on a report from the Provincial Treasurer's Office forwarded to the Bureau of Local Government Finance, a total increase of P51 million or a 25.60 percent has been recorded as of October 2018.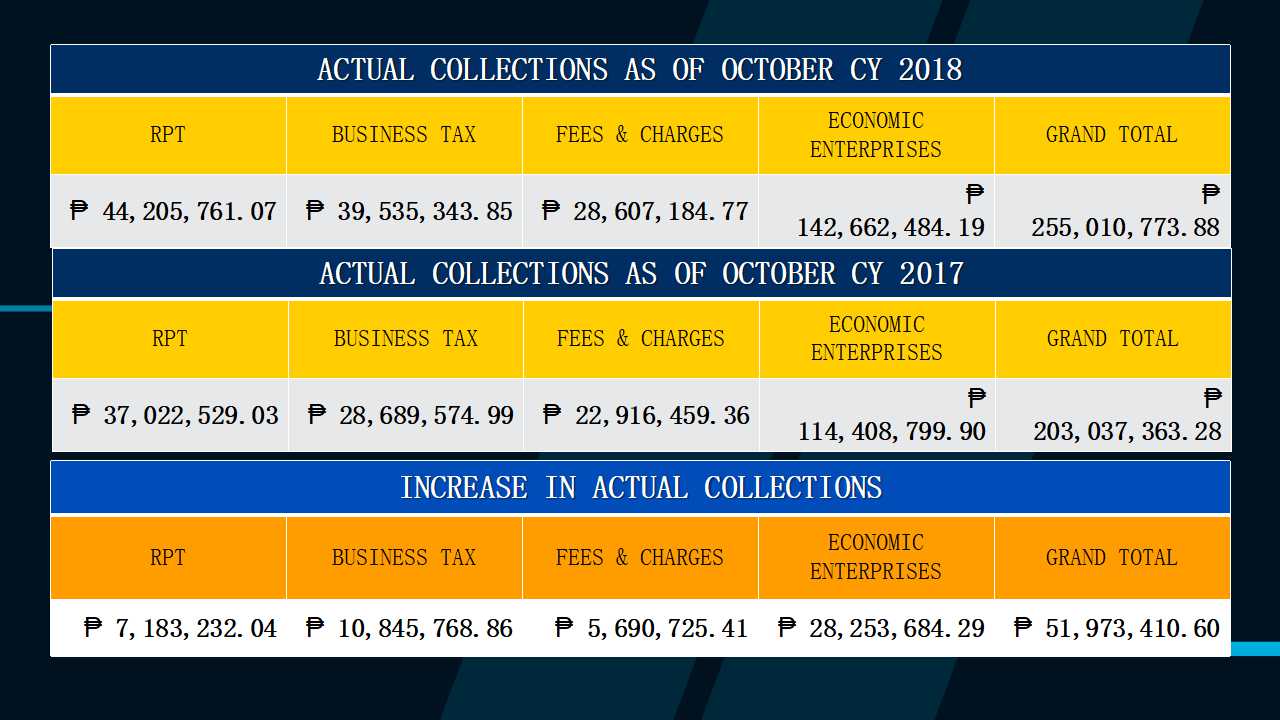 On October of this year, the province's collection from all four revenue sources, namely: real property tax; business tax; fees and charges; and economic enterprises, has totaled to P255.01million– a collection which exceeds last year's collection on the same period which totaled to P203.03 million.
The Provincial Treasurer's Office says that a further increase in actual collections is highly anticipated in the remaining days of 2018, given the expected influx of revenues every Christmas season resulting from more economic activities and the arrivals of tourists.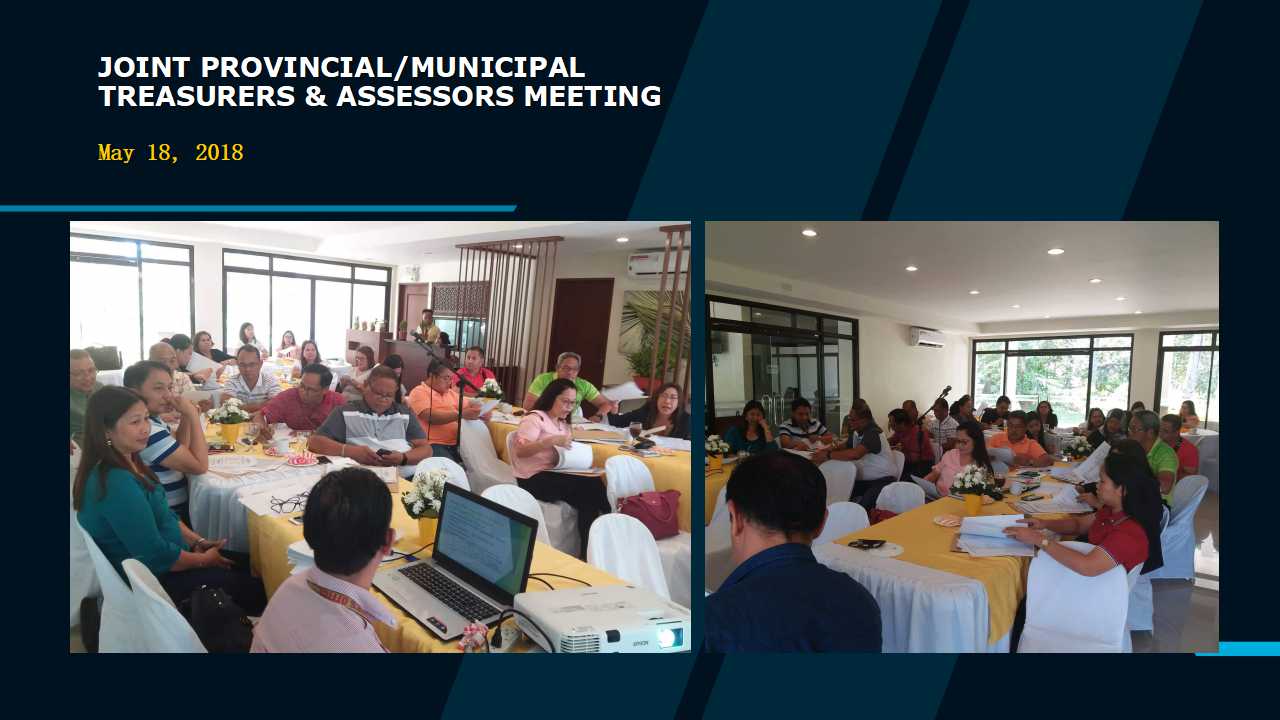 Despite that the initial revenue targets set by the BLGF was only nearly attained, primarily due to the repercussions of Super typhoon Pablo 2012 that seriously hit the province's three coastal towns, the province has a positive outlook on next year's collection amid the strengthened strategies it has started to adopt.
Acting Provincial Treasurer, Engr. Ma. Victoria Rodriguez, who assumed office in January 2018, has been employing new strategies to boost revenue collection. One of them is by building strong network with component local government units through the Davao Oriental Local Treasury Association (DOLTRA), organizational development for treasury personnel, and capacitating field collection officers.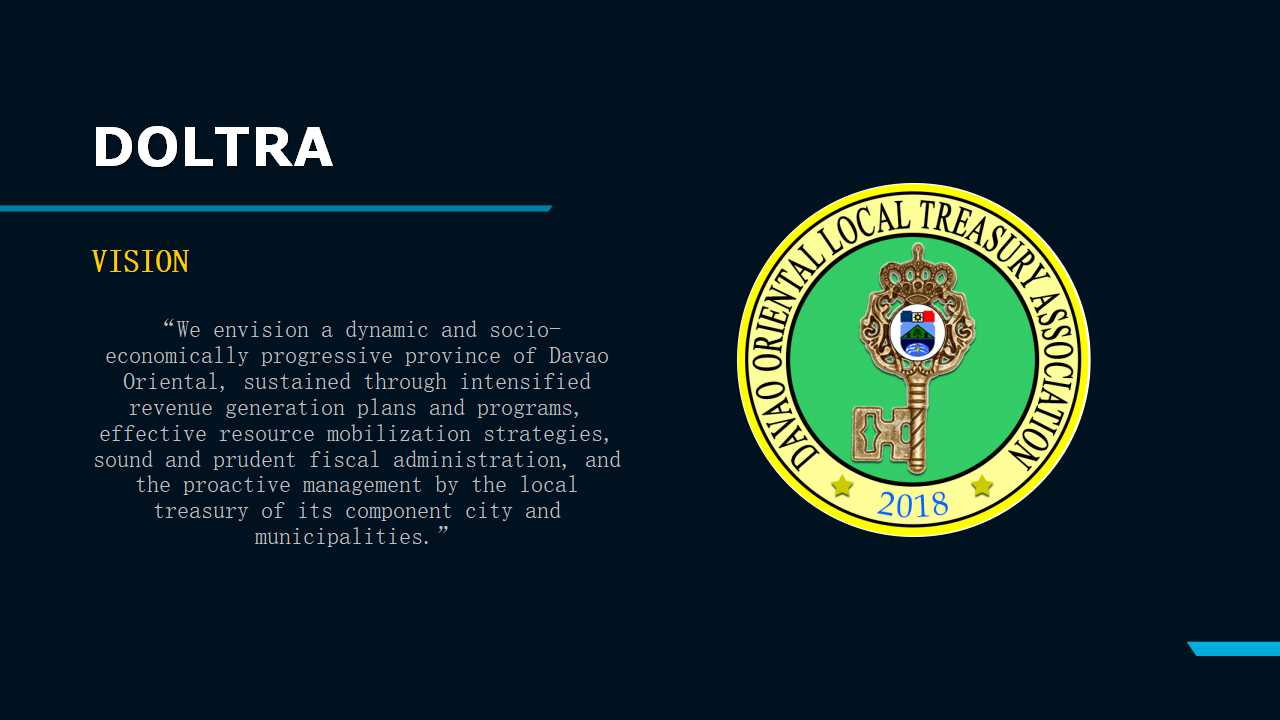 Moreover, the Provincial Treasurer's Office has deployed "Tax Boosters" in all towns to facilitate the collection of real property tax and intensify local tax information campaign.
"Afterall, these efforts are aligned with the thrust of the Provincial Governor Nelson Dayanghirang which is to bring significant changes in the delivery of government services," Engr. Rodriguez said, noting that the direct participation of treasury personnel of all municipalities is a viable solution to improve overall collection performance.
Meanwhile, as part of its way forward plan, the province's treasury office looks into streamlining treasury and assessment operation by pushing electronic commerce in the government. The province welcomed this new development towards the operationalization of electronic transactions.
"The Province is looking into the possibility of installing uniform real property tax administration systems in the provincial and municipal treasury and assessment offices, as this would not only optimize office performance and promote efficiency in government service delivery but would also enable interoperability between LGUs – which has been one of the main bottlenecks in treasury and assessment operations," Engr. Rodriguez added.