DAVAO ORIENTAL – Apart from being highly-recognized for its effective peace strategies, the Provincial Government of Davao Oriental is also known for providing generous support to its peace and development partners who have been helping push the province's peace and development agenda.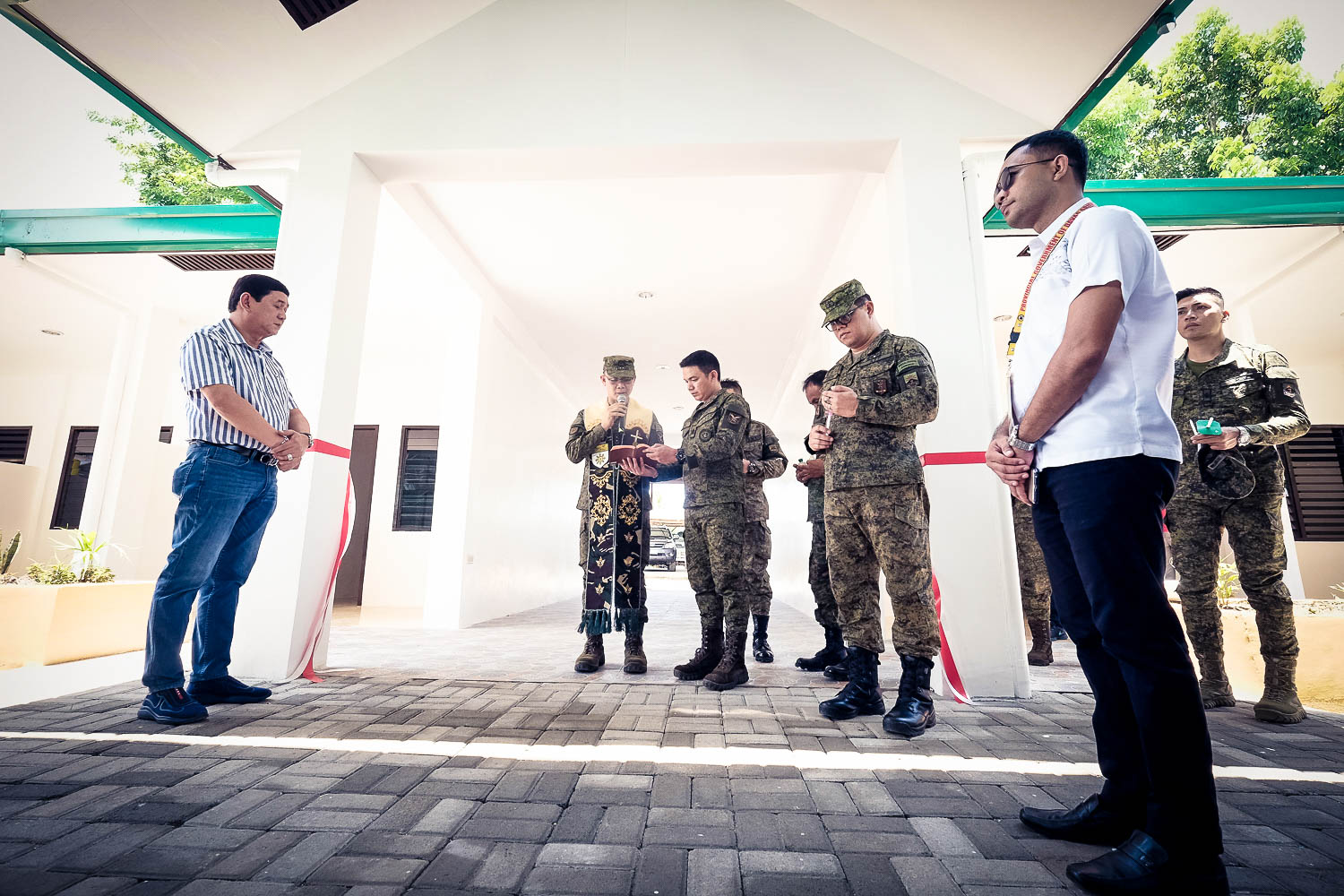 On Monday, August 19, Governor Nelson Dayanghirang led the inauguration and turn-over of new facilities at the Philippine Army's 701st Kagitingan Brigade Headquarters in Sitio Magay, Barangay Don Martin Marundan in the City of Mati.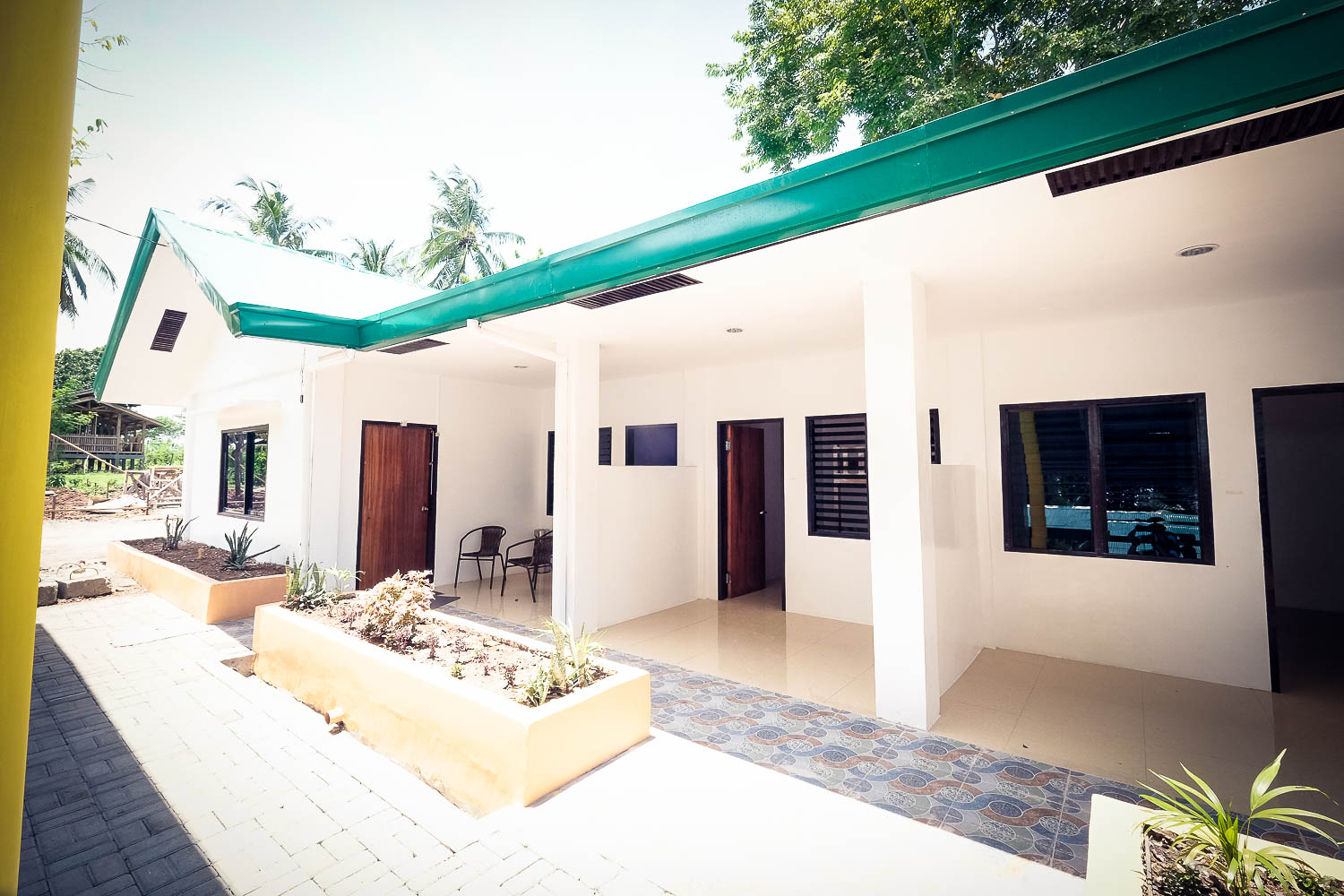 These Provincial Government-funded facilities include a spacious multi-purpose building cum evacuation center and an officers' quarters with eight rooms and a fully-furnished function room.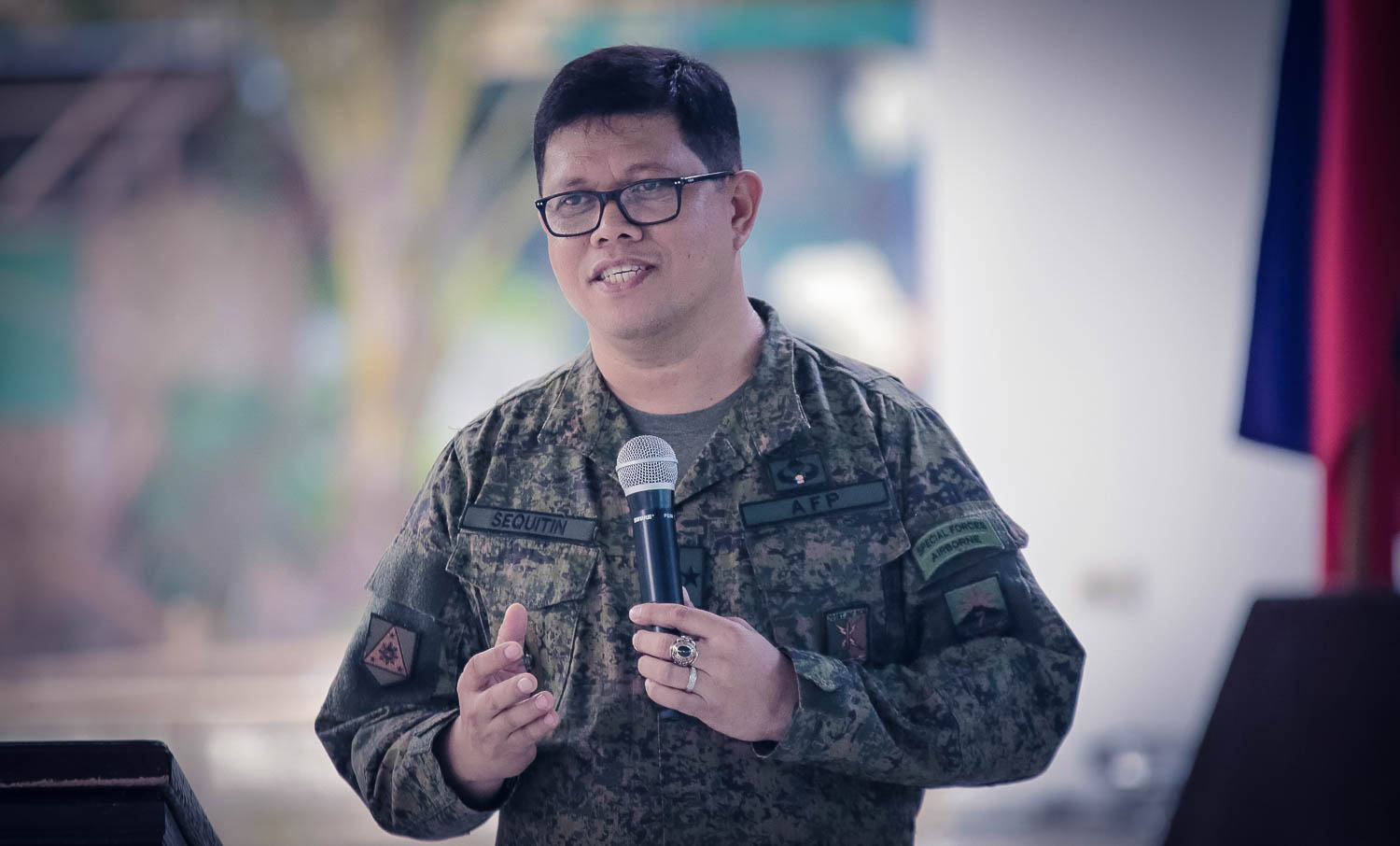 701st Brigade Commander Brigadier General Manuel Sequitin expressed his overwhelming thanks to the Provincial Government for its generosity to the military, saying these facilities have not only boosted the morale of the soldiers but further strengthened the military's commitment to perform its mandate to deliver services to the people and safeguard the peace.
"We commit that we will continually give our best. The army sacrifices everything. And for you Davao Oriental, we will sacrifice everything. We can do sleepless nights; we can operate nonstop just for us to reach that stage that Davao Oriental becomes peaceful and well-developed," said Brig. Gen. Sequitin.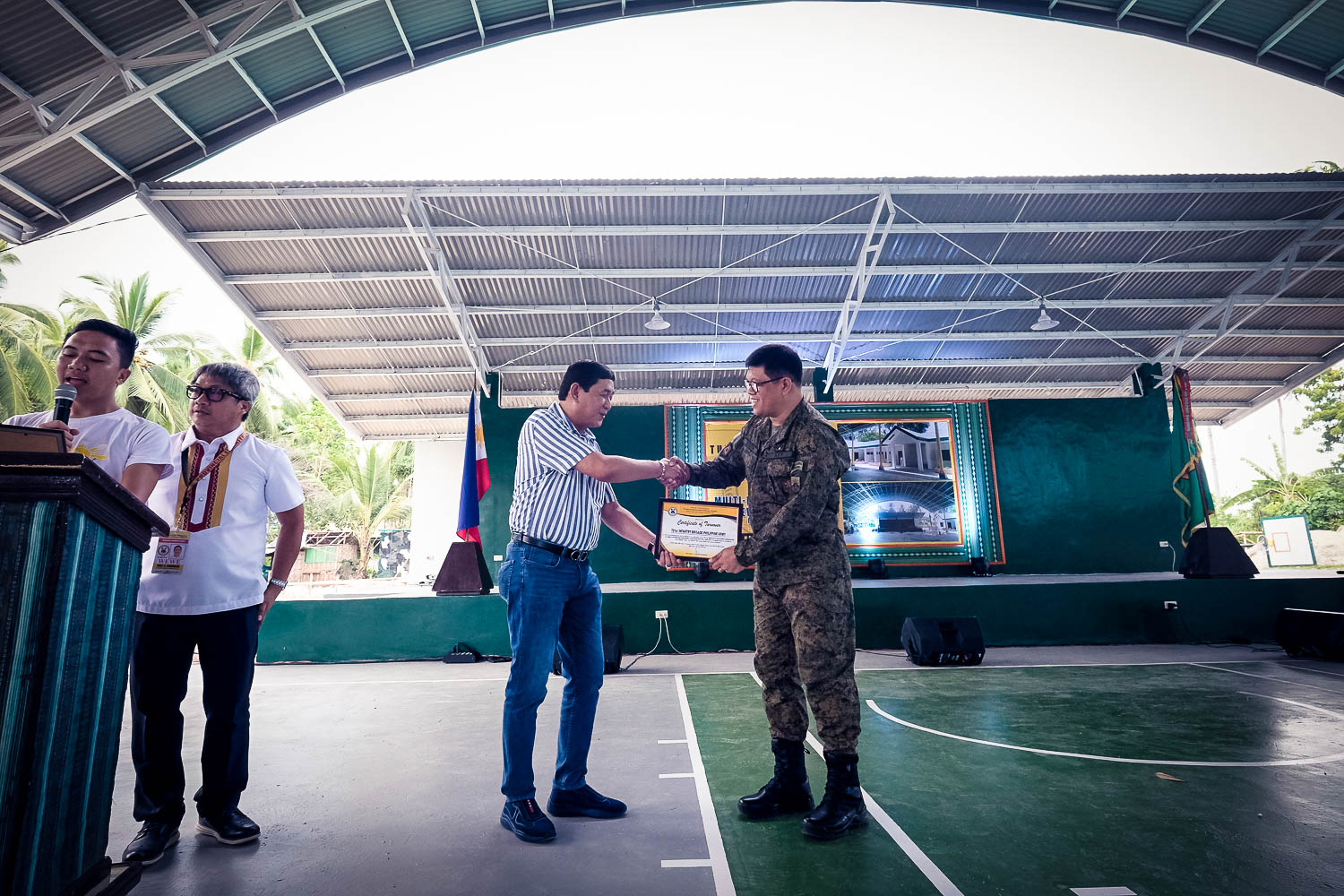 Brig. Gen. Sequitin, who also celebrated his 53rd birthday during the turn-over and inauguration ceremony, said the occasion is a double celebration for him. "I haven't had a birthday like this. I am sincerely overwhelmed by the projects coming in," he said.
"I am one fortunate person and commander to be assigned in a brigade that has a counterpart provincial government just like Davao Oriental," he added, noting that in his years of military service, he hardly ever encountered and experienced a local government as supportive as Davao Oriental. "In the past, the military was an underappreciated organization. The dream of achieving peace was a thing that was only owned by the military. But now, the pursuit for peace and development has shifted to the provincial government leaders and heads."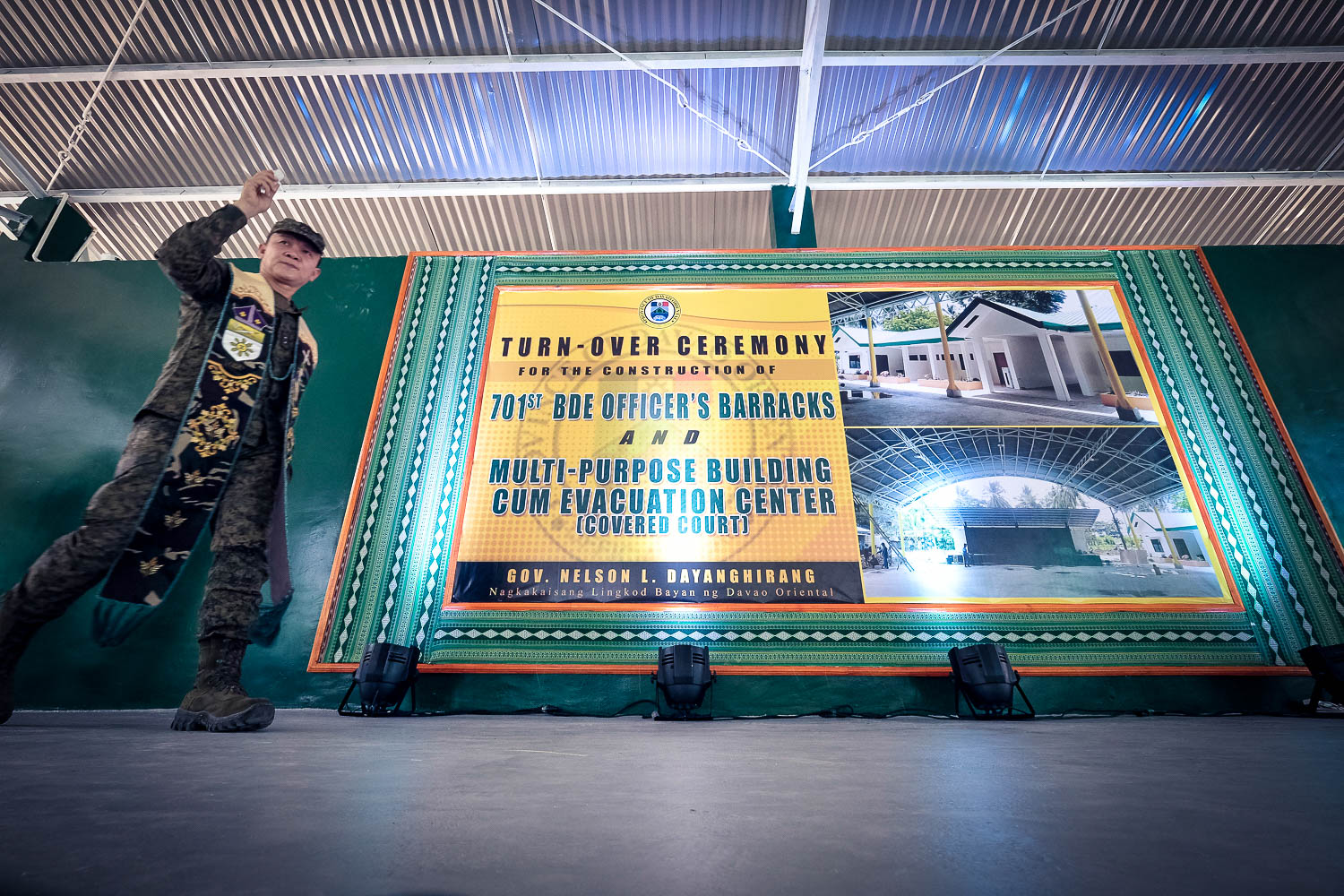 He lauded Davao Oriental for the proactive leadership of its officials which made the province "a benchmark of how to do things, how to govern, how to deliver services and how to pursue peace and development."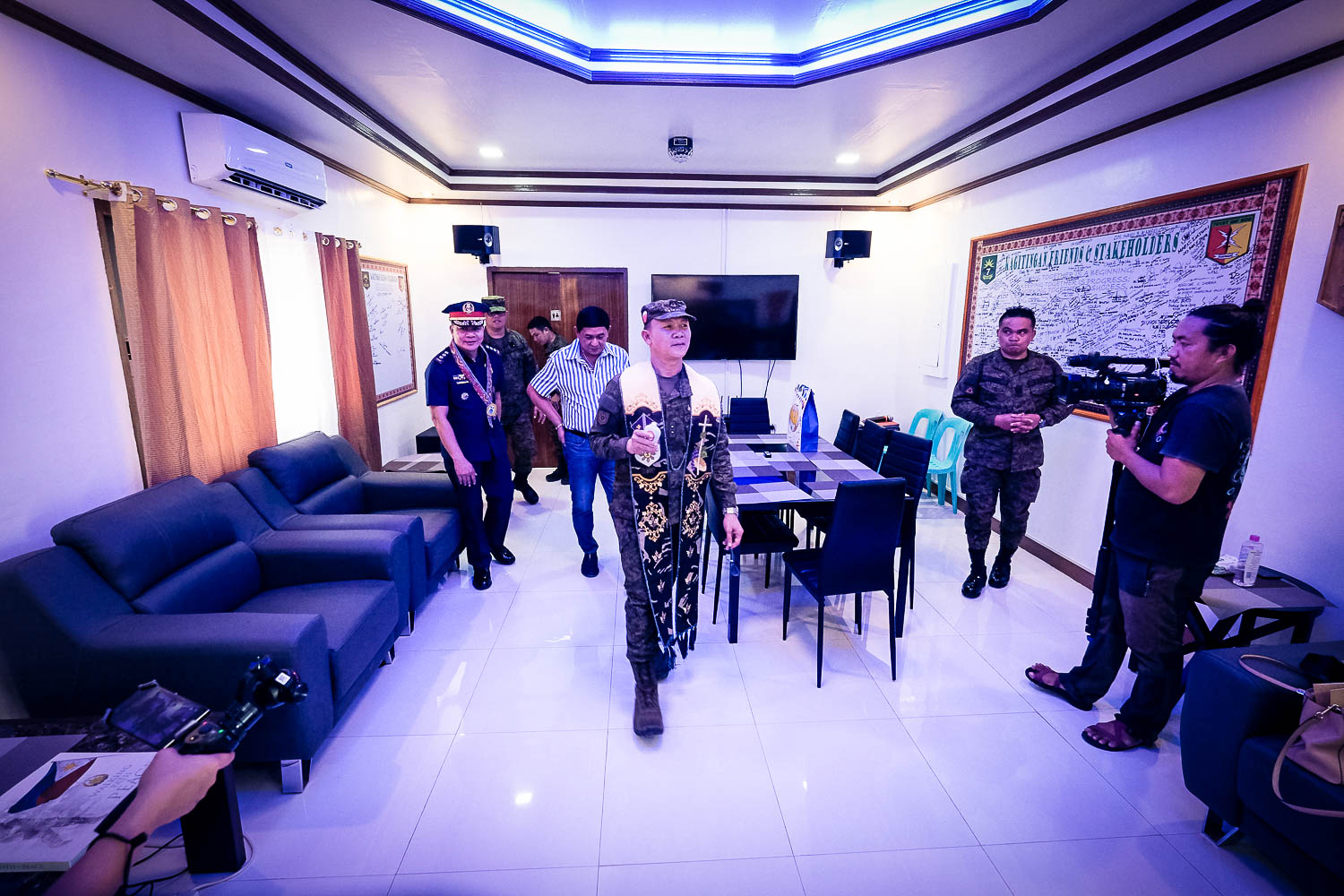 The new multi-purpose building which costs P 3 million will be utilized not only for various functions and recreational activities but also for other operations like bloodletting activities, packing of relief goods, disaster operations, and evacuation center.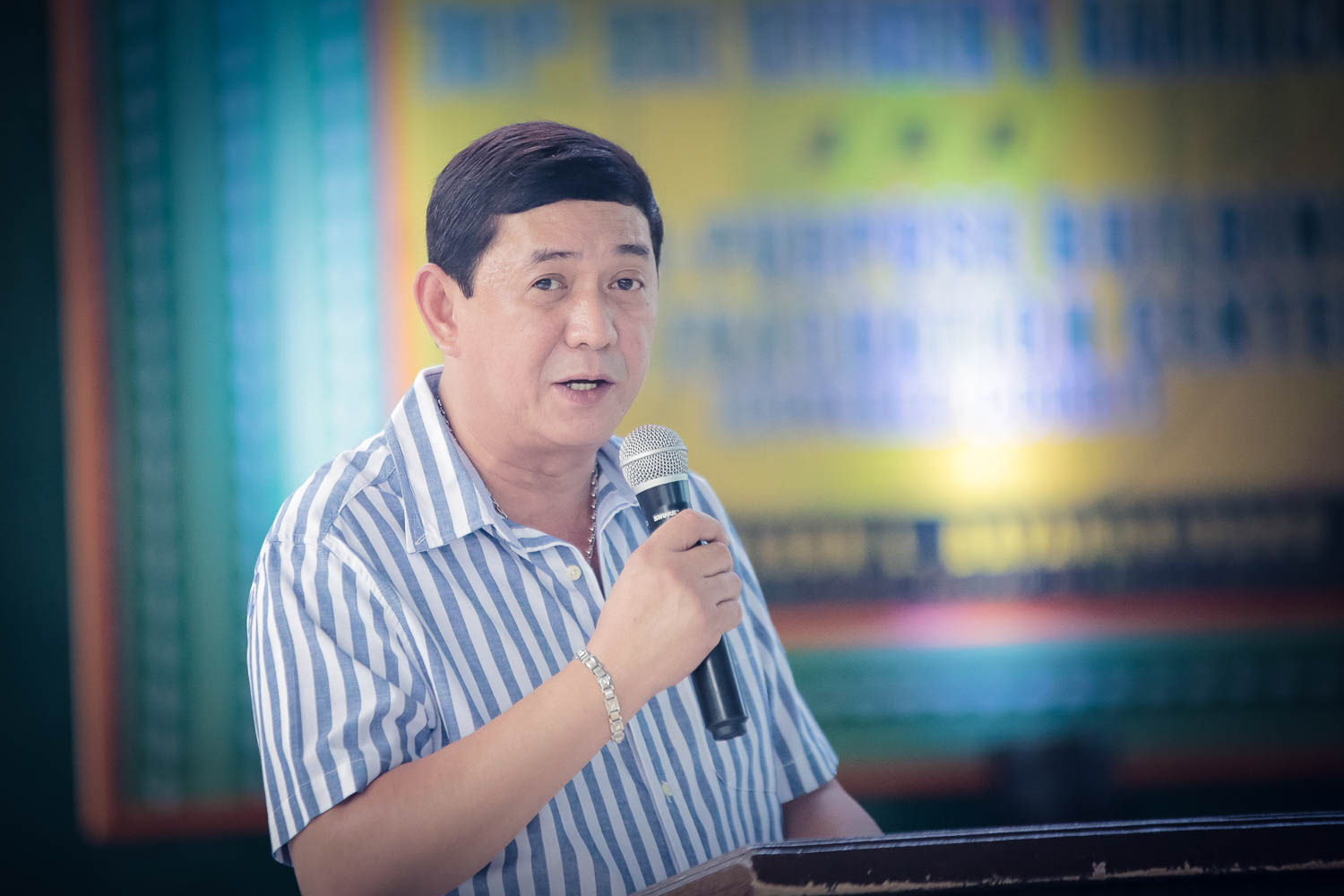 The officers' quarters, on the other hand, which costs P 3.5 million is now ready for occupancy with the arrival of additional furnishings.
For his part, Governor Nelson Dayanghirang hopes that the new facilities will further enhance and deepen the partnership and camaraderie between the Provincial Government and the Philippine Army.

On the same day, a turn-over ceremony of the new Happy Home building for former rebels was also held as well as the groundbreaking ceremony of the Drug Rehabilitation Administrative Building at the Balay Silangan: Bagong Bahay Para sa Bagong Buhay. All of these facilities are located at the sprawling 10-hectare lot owned by Provincial Government in Sitio Magay, only a stone-throw away from the Kagitingan military camp.
Aside from the newly turned-over structures at the brigade, Governor Dayanghirang has also enabled the ongoing construction of 21 multi-purpose buildings in other locations, including the two battalions based here in Davao Oriental as well as 19 barangay halls, among other big-ticket and high-impact infrastructure projects here. By Karen Lou Deloso/Photos by Eden Jhan Licayan