DAVAO ORIENTAL – Governor Nelson Dayanghirang has received an award from the Armed Forces of the Philippines' Eastern Mindanao Command (EastMinCom) for his active role and huge contribution in the attainment of peace and development.
Governor Dayanghirang personally received the award from Secretary Delfin Lorenzana of the Department of National Defense and Lt. General Felimon Santos, Jr., Commanding General of the EastMinCom during the Command's 13th Founding Anniversary on August 26 held at its Headquarters in Panacan, Davao City.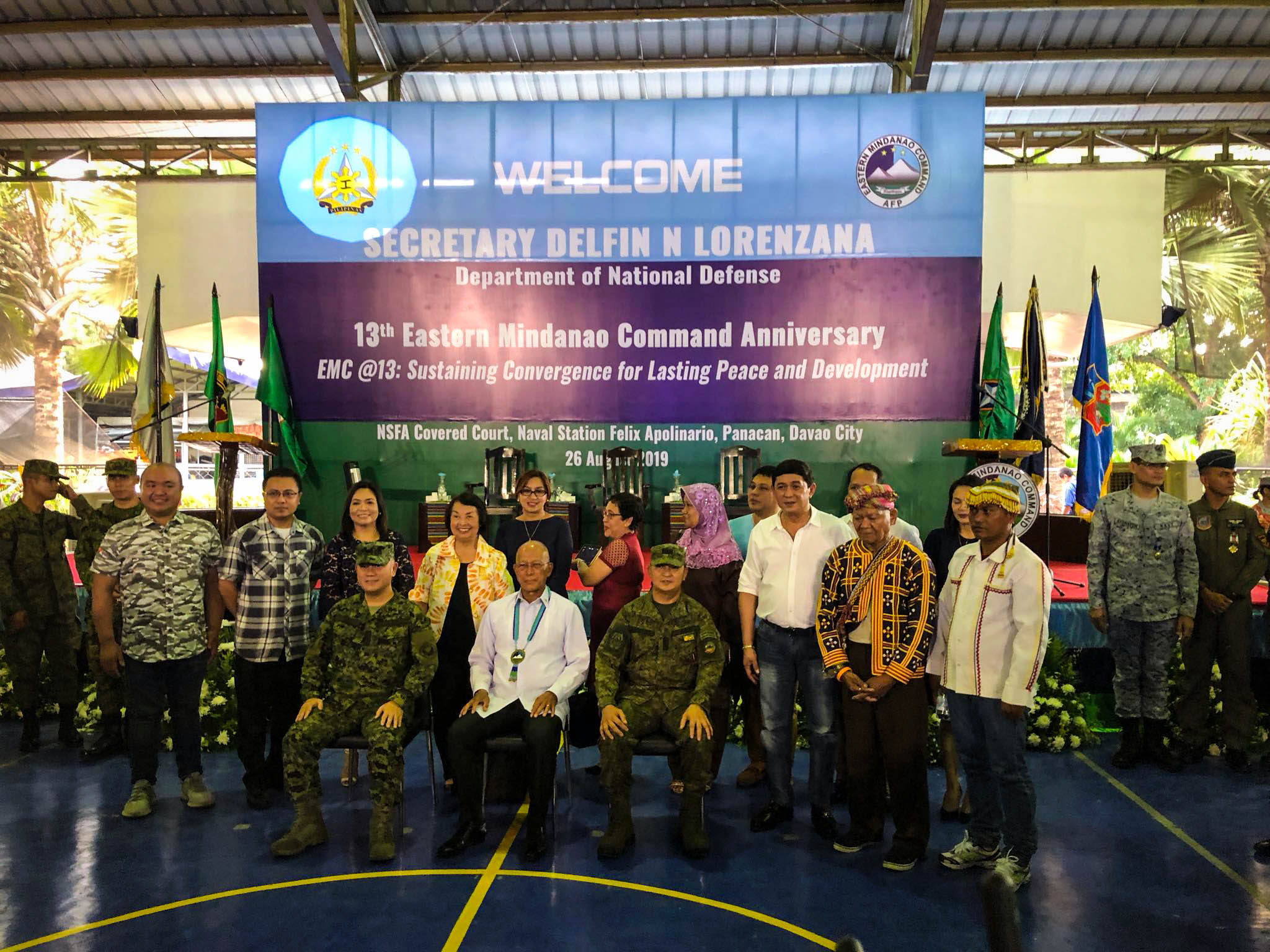 Governor Dayanghirang was cited by the EastMinCom for being one of its active and most valuable partners in attaining peace and development in Eastern Mindanao.
His flagship program Nagkakaisang Lingkod-Bayan ng Davao Oriental Barangay Outreach Caravan (NLD-BOC) which puts premium on social services, has enabled government agencies make its presence and genuine service felt by the ordinary people, particularly in conflict-affected villages and Geographically Isolated and Disadvantaged Areas which are far from vital government and private resources.
Through the program, the government has been able to touch the people's hearts and minds through the provision of basic and vital services.
Redefining public service which made significant impacts in the government's peace efforts by adopting the concept of convergence, inclusiveness and civilian leadership, the NLD concept became a huge part in President Rodrigo Duterte's Executive Order 70 which aims to institutionalize the Whole-of-Nation Approach to end the country's decades-long Communist insurgency by touching the lives of the people in an effective, positive and inclusive way.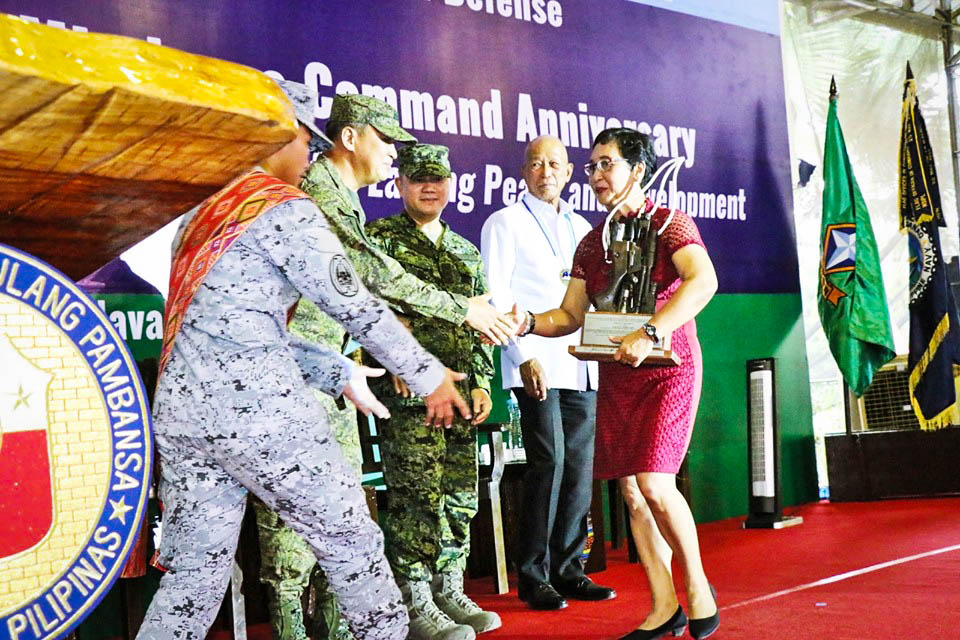 Alongside other civilian and military awardees, also given an award by the AFP was the Head of the Davao Oriental Social Welfare and Development Office, Ms. Sarah D. Gudes for her contribution to the successful implementation of Davao Oriental's Enhanced Comprehensive Local Integration Program (E-CLIP) and the successful operation of the Happy Home Halfway House for the Former Rebels.
Meanwhile, military partners of the Provincial Government of Davao Oriental have also received recognition. The 701st Kagitingan Brigade, under the command of Brigadier General Manuel Sequtin, received two campaign streamer awards for dismantling a Guerilla Front and a Pulang Bagani Command of the New People's Army.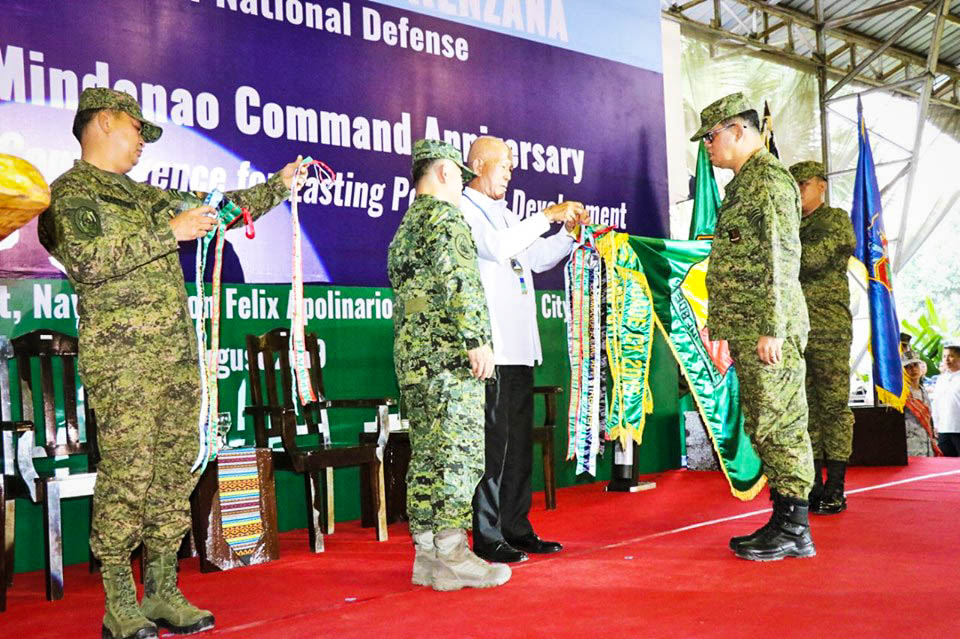 The 67th Infantry Agila Battalion under the leadership of Lt. Col. Louie Dema-ala and the 28th Infantry Kamagong Battalion under the command of Lt. Col. Alexander Banatao have received Command Achievements in Combat.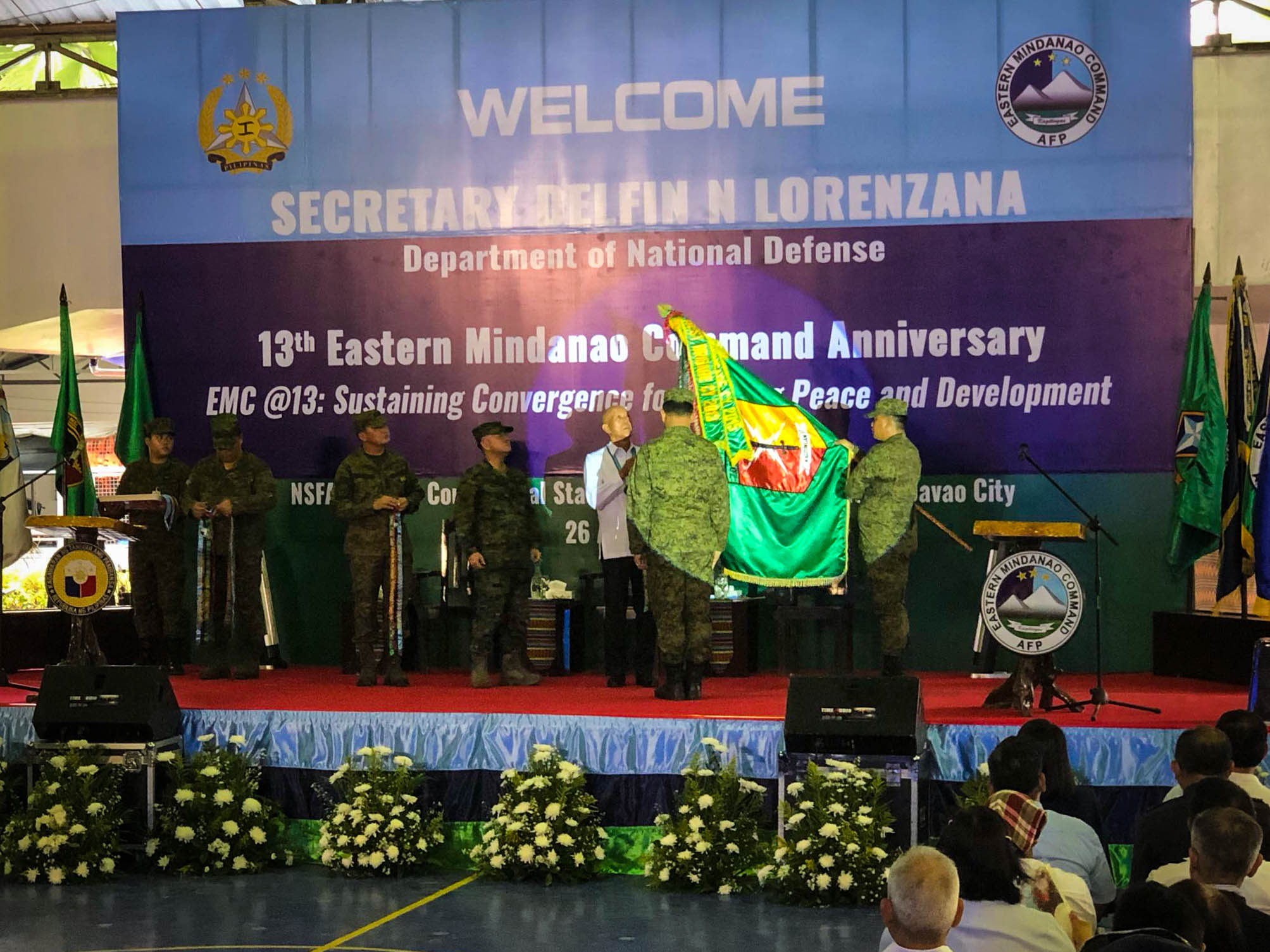 The EastMinCom celebrated its Founding Anniversary with the theme "EMC @ 13: Sustaining and Convergence for Lasting Peace and Development". PIO/ Photos Courtesy of 701 Kagitingan Brigade and Andy Dungan