MANILA – Davao Oriental Governor, Lieutenant Colonel Nelson L. Dayanghirang is among the 147 student officers who have successfully completed the Command and General Staff Course (CGSC) under the Education, Training, and Doctrine Command of the Armed Forces of the Philippines.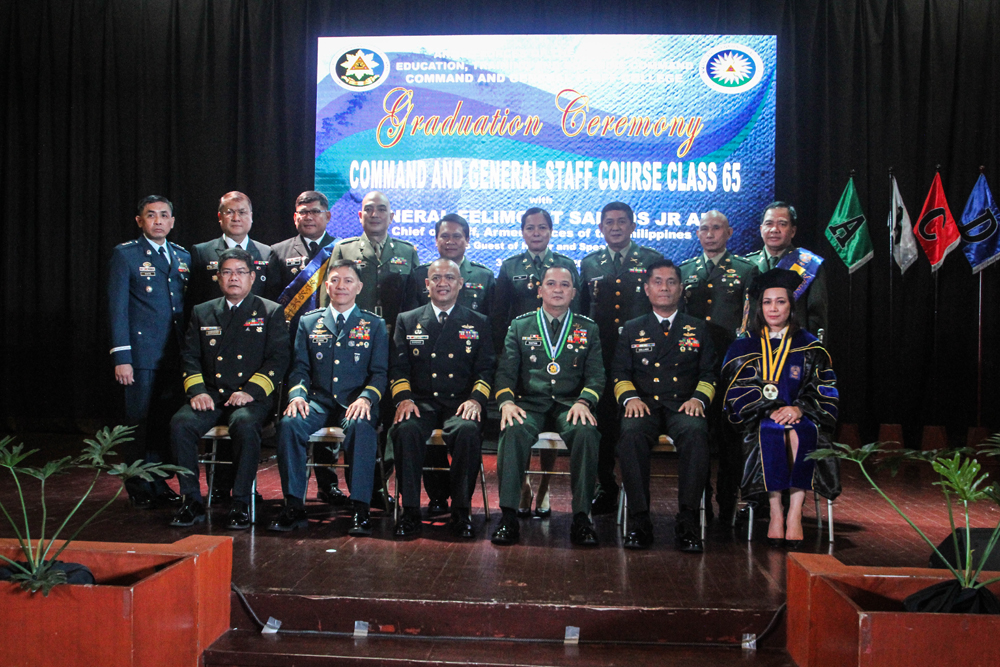 Graduating under CGSC Class 65, Lt. Col. Dayanghirang has completed eleven months of rigorous and intensive training, including the continuing education, seminars, essay assignments, and the completion of his Commandant's paper entitled "Nagkakaisang Lingkod-Bayan ng Davao Oriental – Barangay Outreach Caravan: Local Governance Framework for Peace and Development", which is now being eyed by the Department of the Interior of Local Government (DILG) to become a template in peace and development to be replicated in other provinces.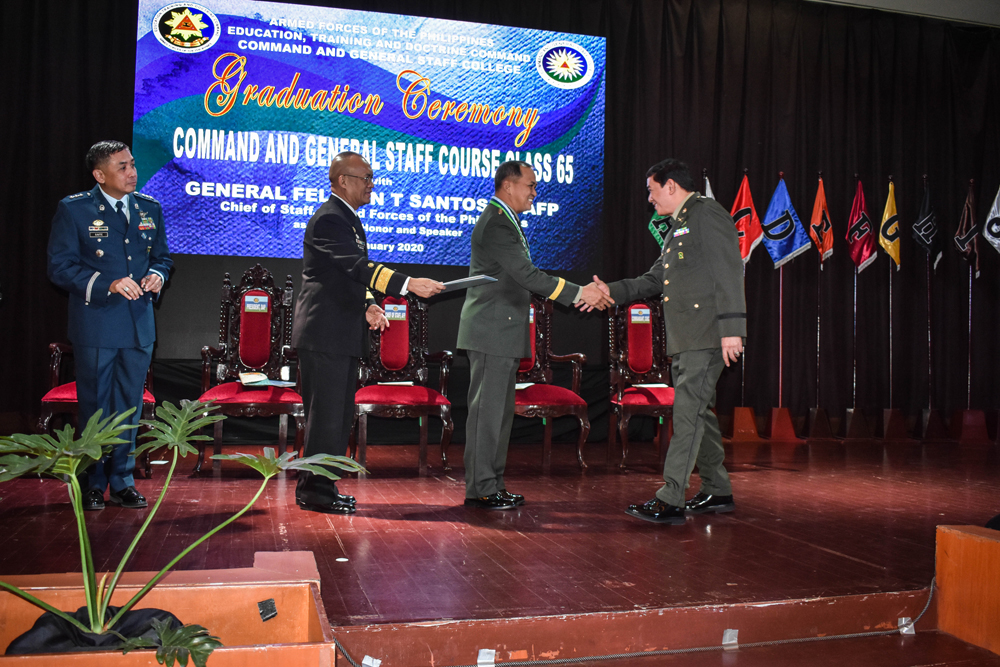 On Thursday, January 30, 2020, Lt. Col. Dayanghirang, marched with his fellow graduates during the graduation ceremony held at the Camp General Emilio Aguinaldo, AFP Headquarters in Quezon City, Metro Manila with no less than the AFP Chief of Staff General Felimon Santos, Jr. as the guest of honor and speaker.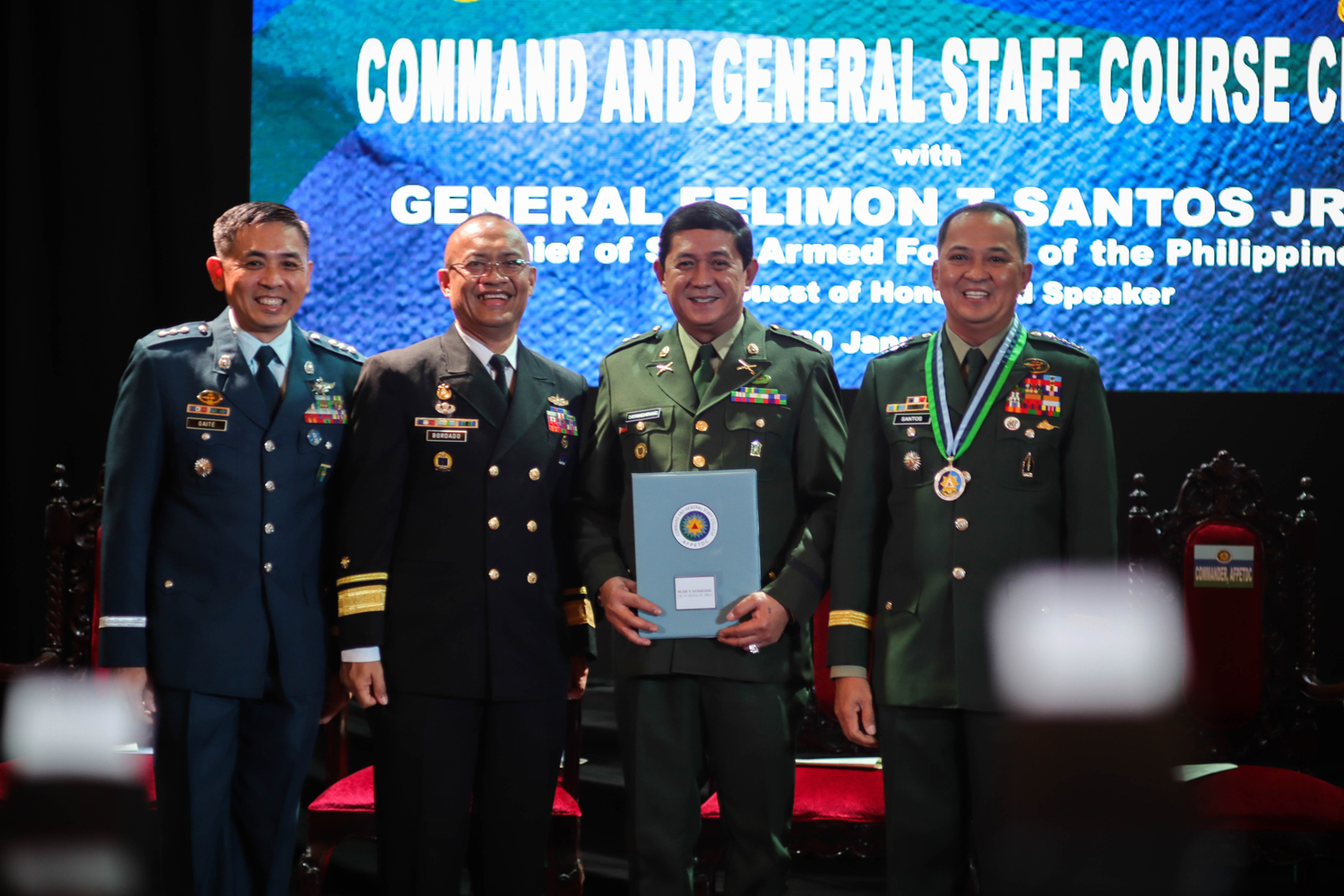 During the ceremony, General Santos extended his warm congratulations to the graduates of the CGSC, a program considered to be one of the most demanding military schooling. "CGSC Class 65 is a clear manifestation of the diversity and competitiveness of your class. All of you have demonstrated steadfast diligence and commitment to finish the demanding requirement of this course," said General Santos.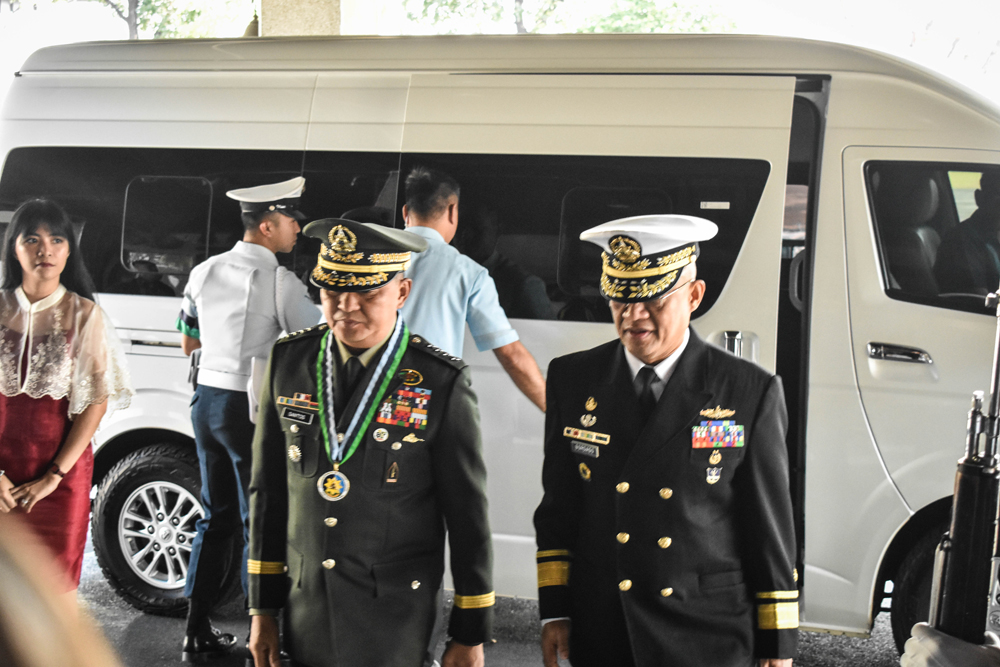 Regarded as the future leaders of the military organization, these new set of graduates are now ready to hold key position in the AFP, said General Santos, as he underscored the relevance of continuing education for military leaders not only to advance in their careers but also to enhance their competence and leadership.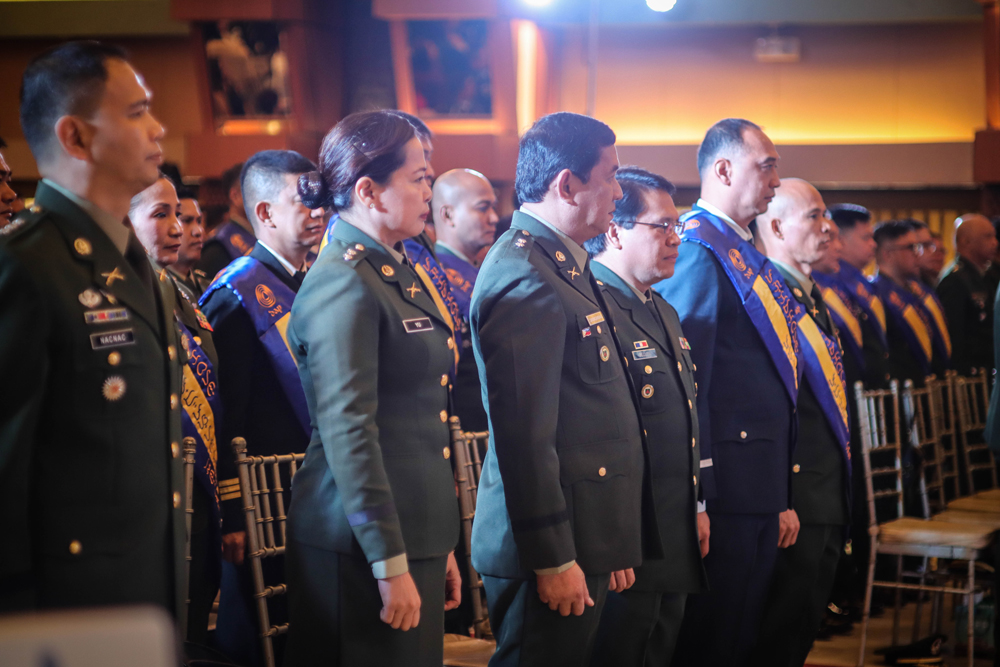 "Wherever we are, we are ready to serve our country and our people. It is imperative to every member of the AFP to embody excellence constantly and consistently in all our undertakings. We must never fail to give only our best and must never stop striving to be better. Thus, one way to improve ourselves is to pursue scholarly development and self-betterment. Fortunately for us, we are programmed to undergo schooling to advance in our career. We have such high standard to education because we aim to produce not only strong and competent warriors but rational, objective, and decisive leaders as well. That is why I am truly honored and privileged to be here today and address the future leaders of our organization," he added.
Meanwhile, CGSC Class 65 is the first class to instruct Doctrine Development as part of its curriculum. "This feat only means that we have produced competent and strategic military leaders as well as capable doctrine developers."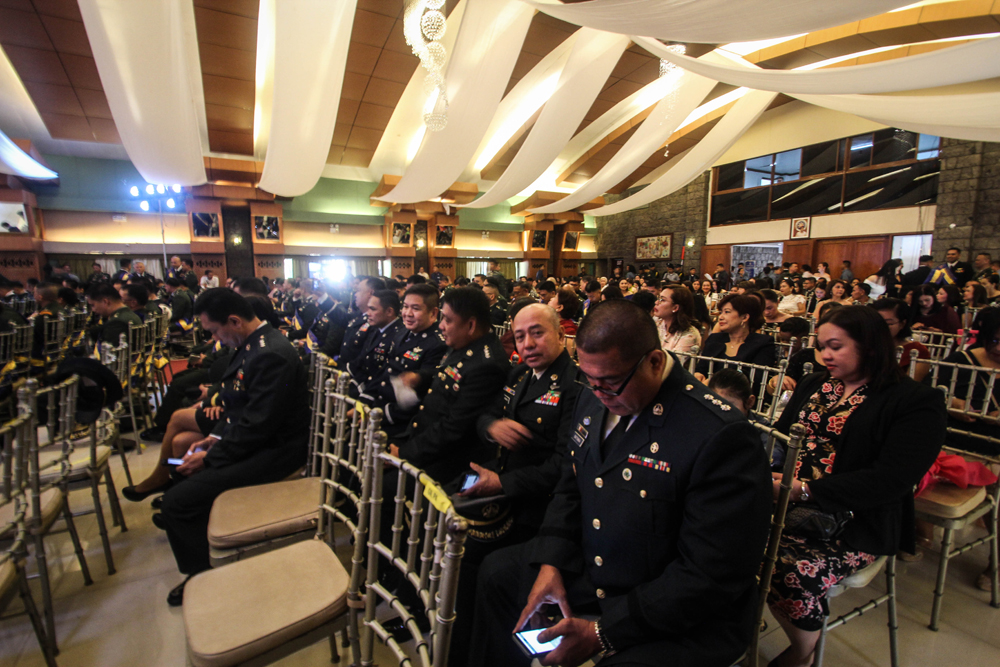 The graduates of CGSC class of 65 is composed of 82 candidates from the Philippine Army, 19 from the Philippine Navy, 12 from the Philippine Air Force, 15 from the Technical Administrative Service, one from the Philippine Coast Guard, 10 international students, and 9 non-resident instruction students.
Lt. Col. Dayanghirang and two other local chief executives, Tagum City Mayor Lt. Col. Allan Rellon and Zamboanga del Sur First District Representative Lt. Col. Divina Yu, belong the non-resident instruction students, whom General Santos cited to have immense contribution in the peace campaign in Mindanao.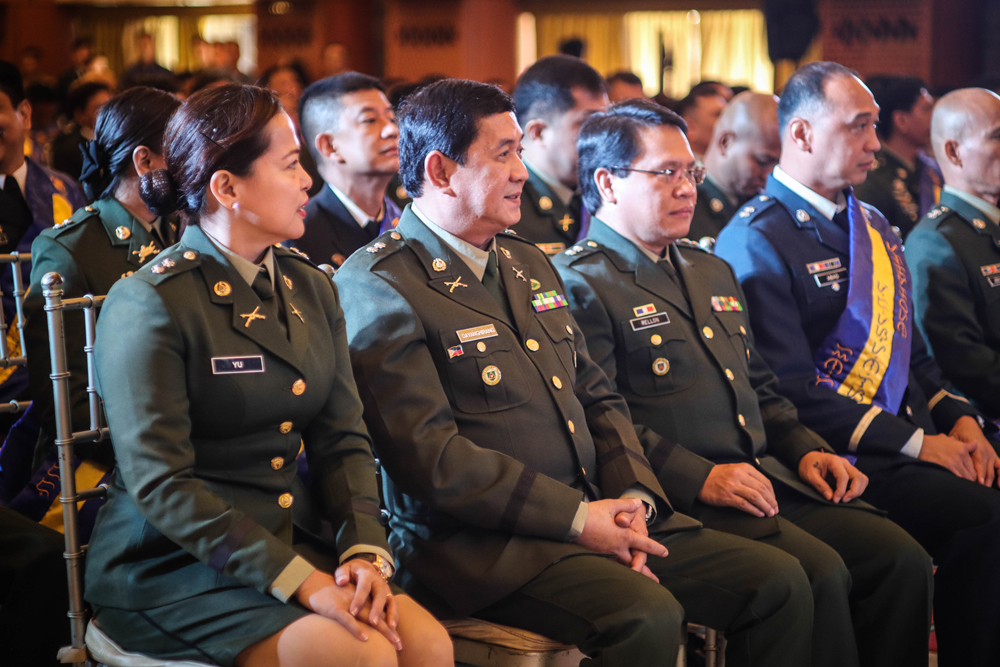 A reservist officer of the Philippine Army, Lt. Col. Dayanghirang is currently serving as the battalion commander of the 1104th Ready Reserve Infantry Battalion based in Davao Oriental.
Under his command, Lt. Col. Dayanghirang placed numerous improvements for the unit, which include the construction of new buildings at the battalion headquarters, procurement of vehicles for the reserve battalion, alternate livelihood for reservists by providing fishing boats, and medical assistance for reservists and their dependents. He further pushed for the reservists' welfare by providing insurance for those reservists who are conducting rescue operations during disasters.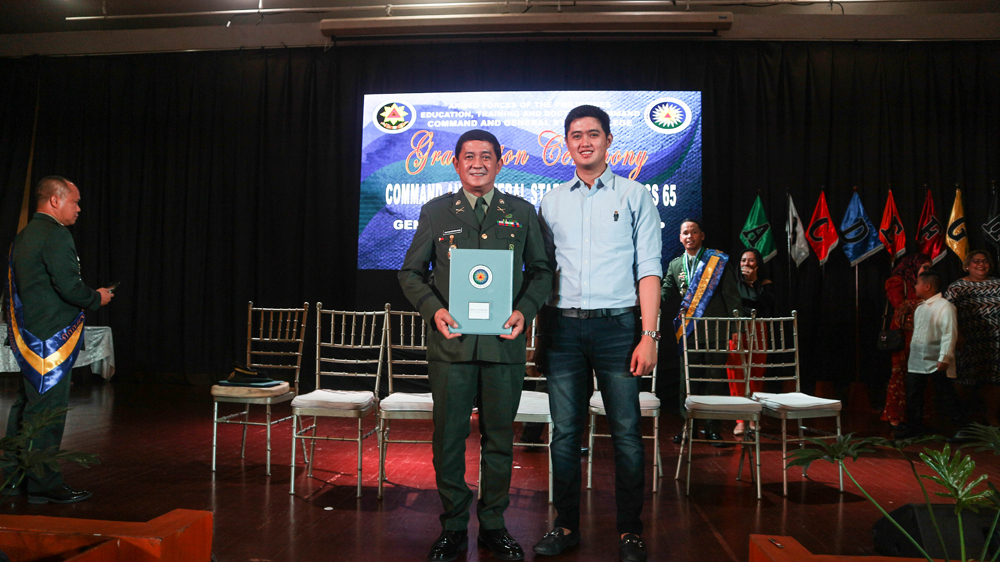 Moreover, the number of recruited have doubled to a thousand since he assumed as battalion commander. Numerous trainings have also been conducted to enhance competence of reservists.
Meanwhile, General Santos challenged the new graduates on their bigger roles as finishing the CGSC course entails another milestone in their careers as a professional military officer.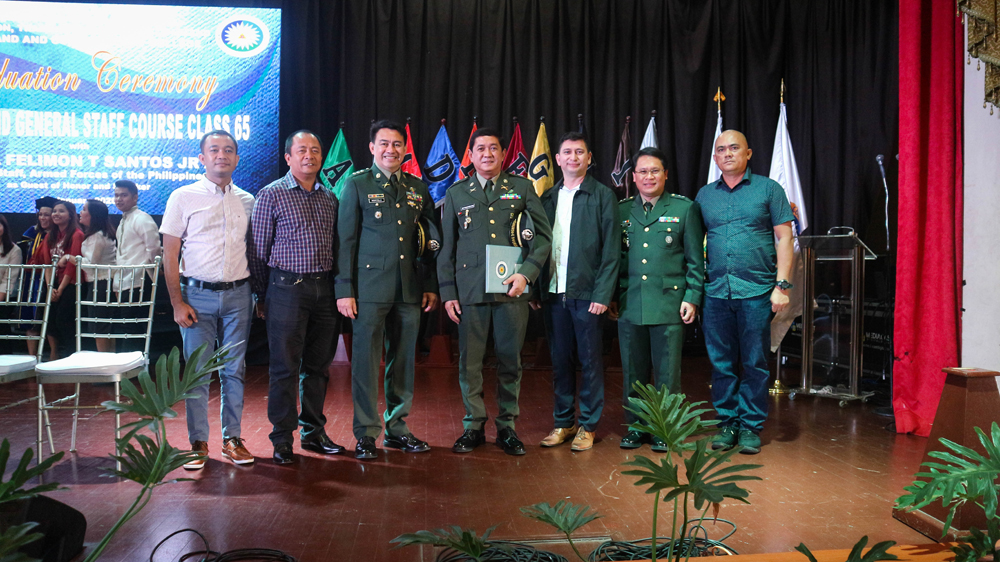 "Today is indeed a good day to celebrate your hard-earned achievement. Celebrate your achievements at the same time prepare yourself for the greater challenges ahead. It's time to dig bigger, do better, and aspire for the greater good of our nation and people that we serve," said General Santos. By Karen Lou Deloso