DAVAO ORIENTAL – After getting their high school certificates and completing a course on organic farming, 21 former members of the New People's Army say they now see a better future for them and their families.
Filled with new hope, the new graduates marched with pride on Wednesday, August 5, as they received their certificates from the Technical Education and Skills Development Authority (TESDA) and a certificate of participation from the Department of Education's Alternative Learning System during a simple graduation ceremony at the Happy Home – a provincial government-run halfway house for former rebels.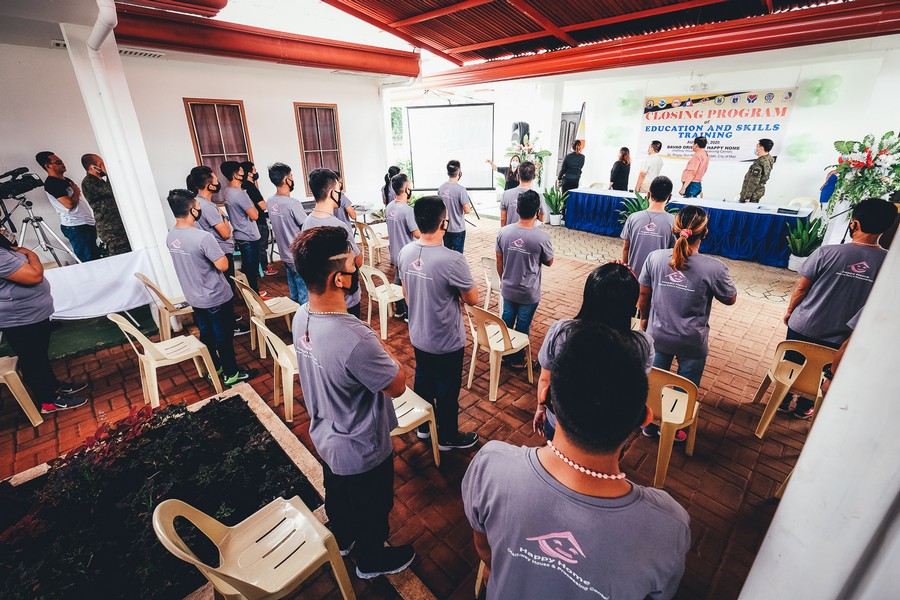 Under the TESDA program, the former rebels underwent a 29 days training where they completed the course on Organic Farming, Vegetable Farming, Vegetable spray, and other competencies. Each also received tool kits worth P5,600.
Under the Department of Education's ALS program, 5 former rebels completed Basic Learning Program, 8 have finished Elementary, and 8 finished Junior High level. Based on DepEd's new curriculum under the K12 program, learners must pass the examination to be enrolled to the next level until they are qualified to enter the college level.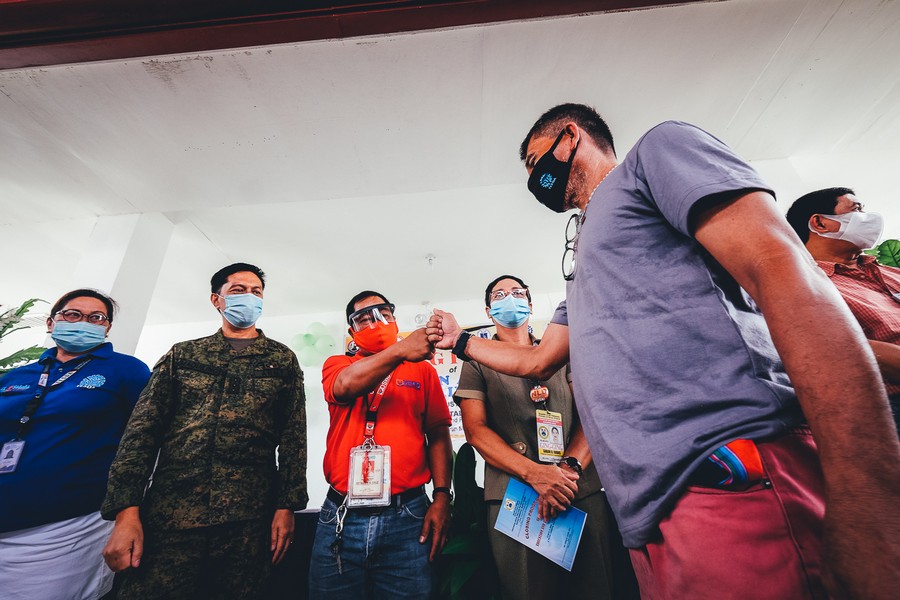 Rodel (not his real name), who was with the movement for fifteen years and served as a high-ranking leader of the NPA, said he is extremely grateful with the great opportunity given to them by the government which they can and will apply once they officially set foot in their communities. "This is a big help for us because we can use the skills we acquired. We are truly grateful to the Happy Home for serving as our bridge to the government programs like ALS and skills training of the TESDA," he said.
"Before, when I was with the NPA, I was so convinced that I am on the right path. But as the years pass, I started feeling that it was not a kind of life anyone is supposed to live. I had many realizations when I realized I was always away from my family and always fear for my safety. Surrendering is the best decision I have ever made and now I am excited to start a new life," he said.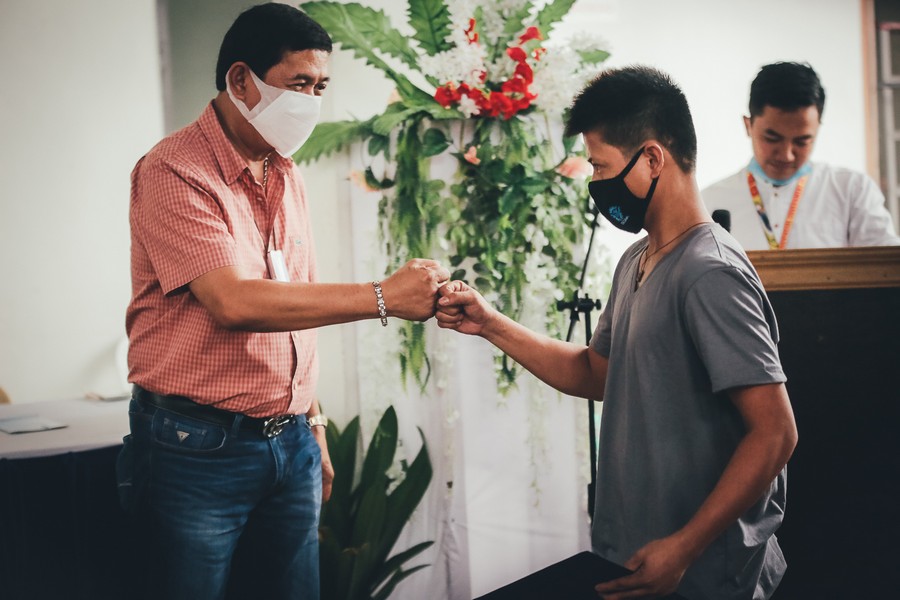 For Ray (not his real name), who is also a team leader in the movement said that he did not expect the skills training to push through because of the COVID-19 pandemic. As the skills training finally commenced, he saw the efforts of the government in helping them.
"With all my experience here, I could say that I have felt the government's care for people like me," he said, adding that they were treated well – a thing they did not expect from a government who they once consider as their enemy.
Skills trainings and free education are only two of the many benefits that former rebels receive under the government's program for former rebels called the Enhanced Comprehensive Local Integration Program (E-CLIP). These free services are provided at the halfway house called Happy Home.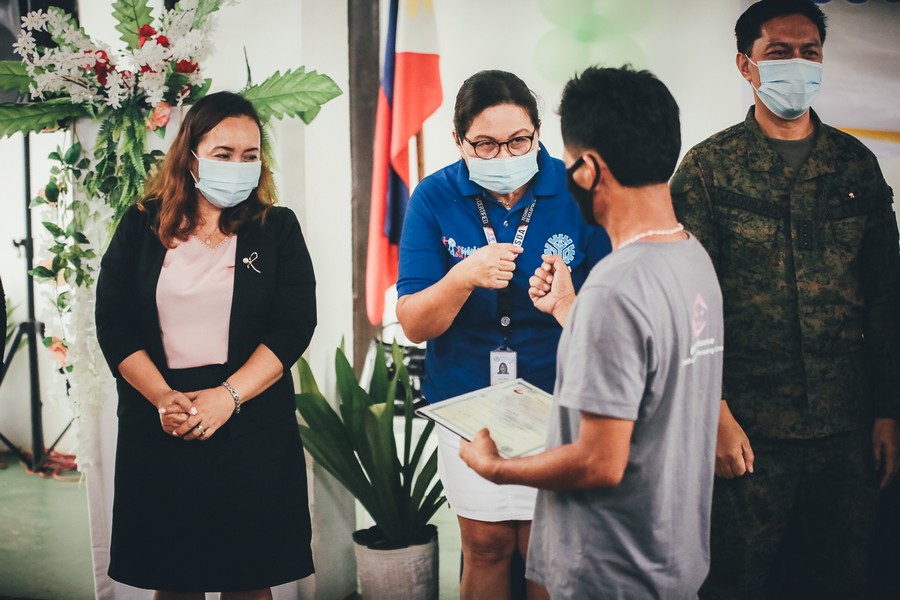 Through the government's E-CLIP, each of the former rebels will get P65,000 each immediate and livelihood assistance for them to start a new life.
They also receive free medical and psychological services, livelihood assistance, lectures on entrepreneurship, moral recovery program, sports, and recreation program, and free services such as free baptism, mass weddings, enrolment to PhilHealth, and securing of vital documents, among others.
Governor Nelson Dayanghirang who was present during the ceremony expressed the government's sincerity in helping former rebels.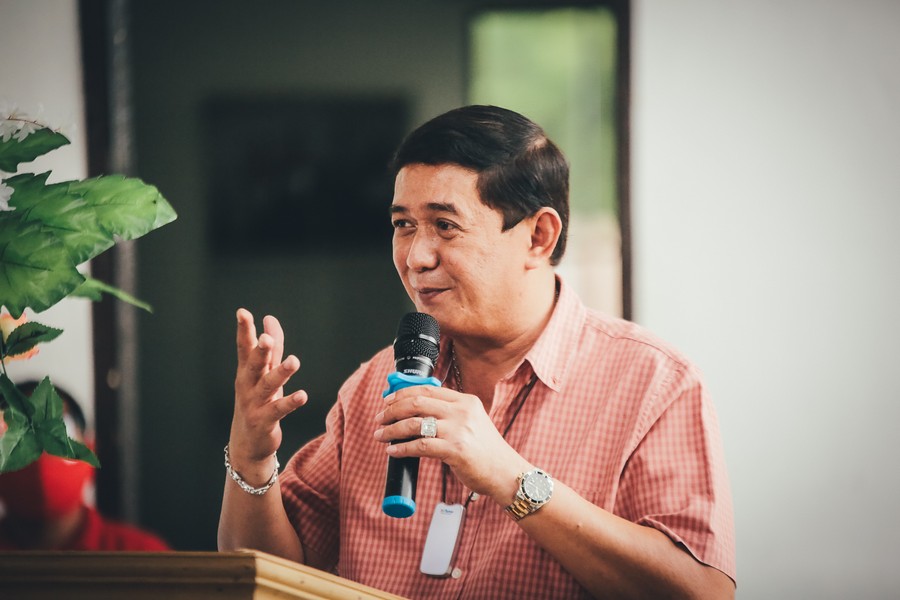 "I just hope that after your stay at the Happy Home, you will continue to walk on the right and right path. Do your best to bring back the glory from your lost years. In going back home, do good this time, and do not ever hesitate to go to the government. We are always here to help you," he said.
The two former NPA called on their former comrades to surrender to the government, as they can attest that their lives will change for the better once they surrender and avail of the government's many benefits.
Meanwhile, 15 former rebels from the previous batch each received P20,000 assistance under the Sustainable Livelihood Program of the Department of Social Welfare and Development Office (DSWD).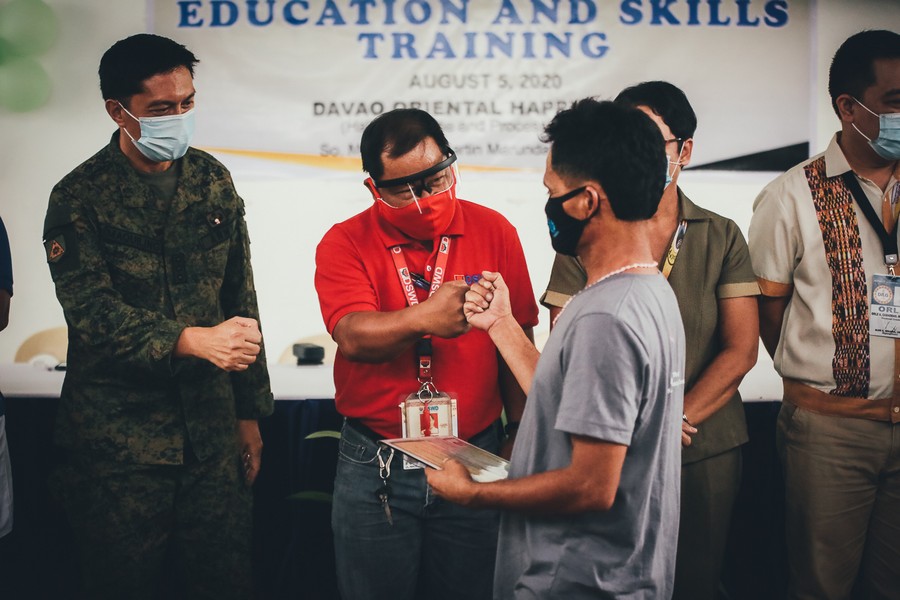 The graduates also received certificates from TESDA, Certificate from REACH Program, Happy Home, and the Department of Information and Technology (DICT).
Witnessing the activity were TESDA Provincial Director Leah Braga, Department of the Interior and Local Government Provincial Director Orle Cabaobao, 701st Brigade Deputy Commander Col. Oliver Maquiling, Ms. Genevvieve Francisquete from the City of Mati Schools Division, Ms. Paz Tacder, ALS Focal Person, Mr. Govy Cruz and Julius Duterte from DSWD. By Neela Duallo/Photos by Eden Jhan Licayan