DAVAO ORIENTAL— In the continuing effort to promote peace and order and in countering insurgency, stakeholders on peace and development have agreed to strengthen coordination with the barangays.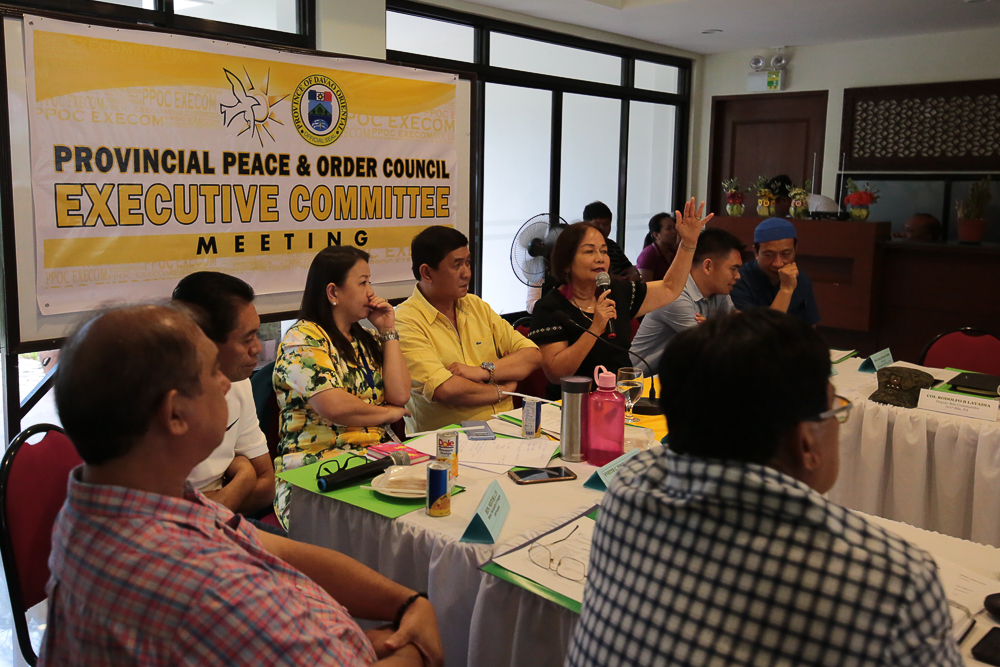 During the meeting of the Provincial Peace and Order Council Executive Committee (PPOC-ExeCom) consisting of the local chief executives of the province and the municipalities and city, top officials of the military and police, and the Department of Interior and Local Government, among other key stakeholders, the members have decided to beef up their partnership with the barangays especially in the campaign against insurgency as they are the one who are at the grassroots.
Governor Nelson L. Dayanghirang, who chairs the committee, said that this approach will also involve the full cooperation of all city and town mayors.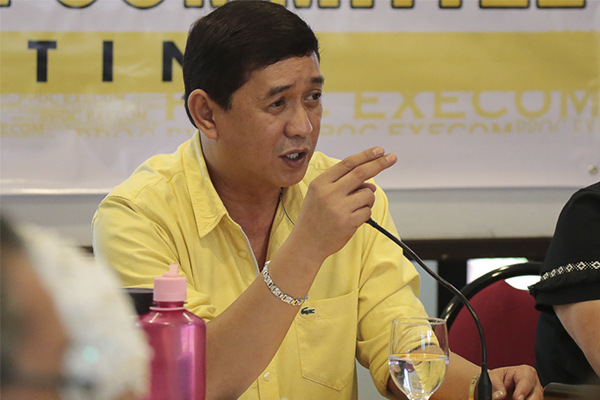 "Because knowing the fact that supervision and control of barangay officials belong to the local chief executive– the mayors, they should call the attention of their respective barangay officials as it is part of the barangay leaders' responsibility to maintain the peace and order in their area. Every now and then we should stand united and show support for each other to achieve peace," Governor Dayanghirang said.
First District Representative Corazon Malanyaon emphasized the need to also encourage the communities' active participation to the government's peace initiatives, thus, prompting the need to empower them.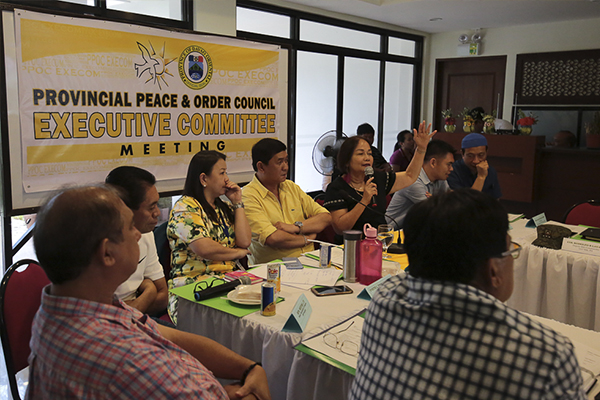 Reiterating that development is out of reach without peace, Rep. Malanyaon stressed that the stakeholders should come up with more effective strategy for an insurgency-free province. While the provincial level has already initiated various strategies for peace and development, she urged that the LGUs in the municipalities and the city should also implement concrete programs to sustain the gains so far achieved in peace and development.
Photos by Eden Jhan Licayan