DAVAO ORIENTAL— The provincial government of Davao Oriental is set to beef up its strategies and efforts in the implementation of its flagship program on peace and order that brings vital services to barangays.
During the "Process and Impact Evaluation Workshop" held on February 26-27 at El Don Resort in Governor Generoso, all concerned stakeholders and participating agencies evaluated the success of the province's program Nagkakaisang Lingkod-Bayan ng Davao Oriental Barangay Outreach Caravan (NLD-BOC) as they further laid out strategies to improve its implementation in the remaining 53 barangays.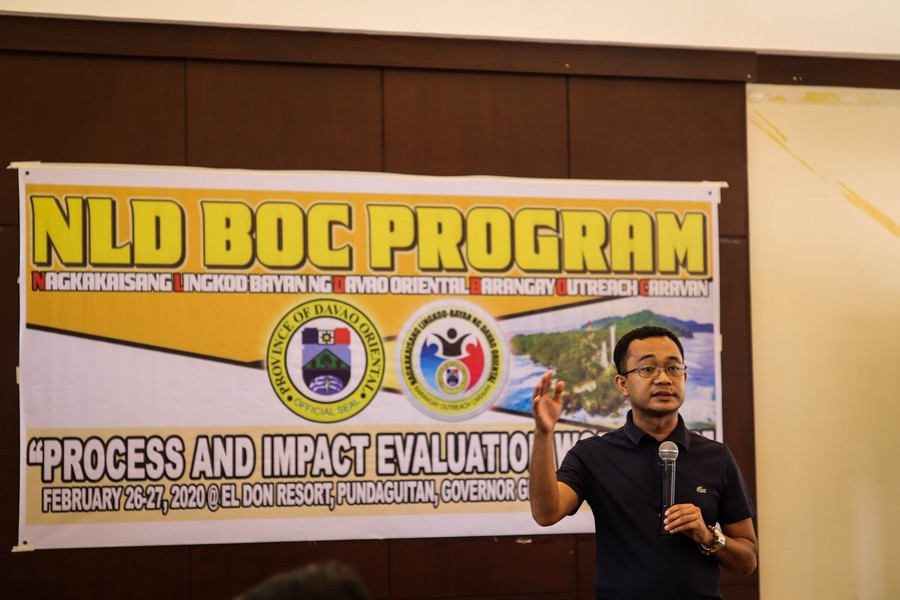 Among the strategies identified was the clustering approach for program's second level. This means that government agencies offering related services will go down to the barangay together to ensure efficiency, focus, maximized resources, and hitting target objectives.
Program focal person, Mr. Rotchie M. Ravelo, said that this strategy will be implemented in all of the province's 183 barangays to support President Rodrigo Duterte's Executive Order 70 or the Whole-Of-Nation Approach to Attain Sustainable Peace and End Local Communist Armed Conflict. Aside from the level two, the team will also commence the sustainability projects for the 130 barangays that had already been served which include livelihood and community infrastructure.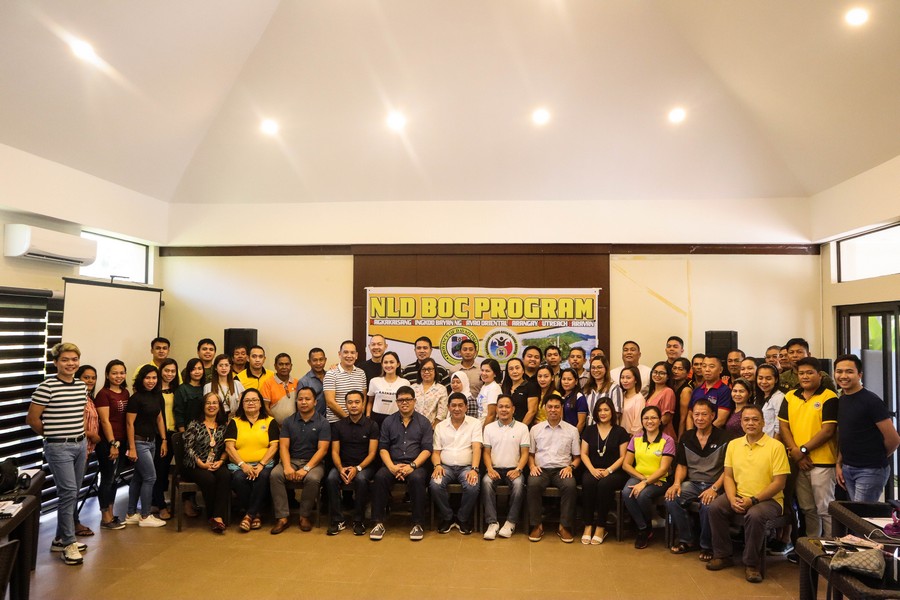 Since the program was launched in 2016, a total of 494,886 beneficiaries, including the Jama'ah Muslim communities and the Ancestral Domains in the 130 barangays have already been served. Services availed range from agricultural support, social services, medical, employment services, and advocacy campaign, among many others. These services were rendered by 75 peace and development partners.
While the province has achieved so much through the NLD-BOC, Ravelo said "we want to keep improving this program because still they want more of the various government services, especially those who are living in the Geographically Isolated and Disadvantaged Areas".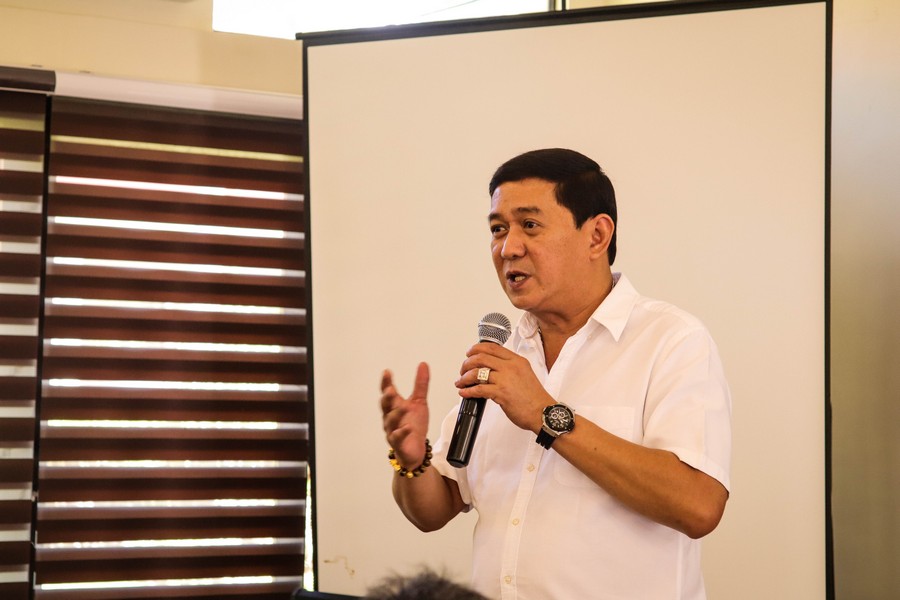 Governor Nelson Dayanghirang, who recognized the effort of all peace and development partners to improve its delivery of services, said that a workshop among barangay officials shall also be conducted to strengthen their participation and involvement to the program.
The workshop was facilitated by Dr. Roy Ponce of the Davao Oriental State College for Science and Technology (DOSCST). By Riza M. Golez/Photos by Rhea Shane Laureano