DAVAO ORIENTAL- Being consistent to the thrust of peace and development, the provincial government of Davao Oriental inaugurated the Bal'lay Duwaan at the Happy Home-Halfway House Processing Center for former rebels on May 6, 2019 in Sitio Magay, Barangay Don Martin Marundan, City of Mati.
Born out of the passion for peace and strengthened family ties, the facility was designed to be a learning shelter for the children of former rebels.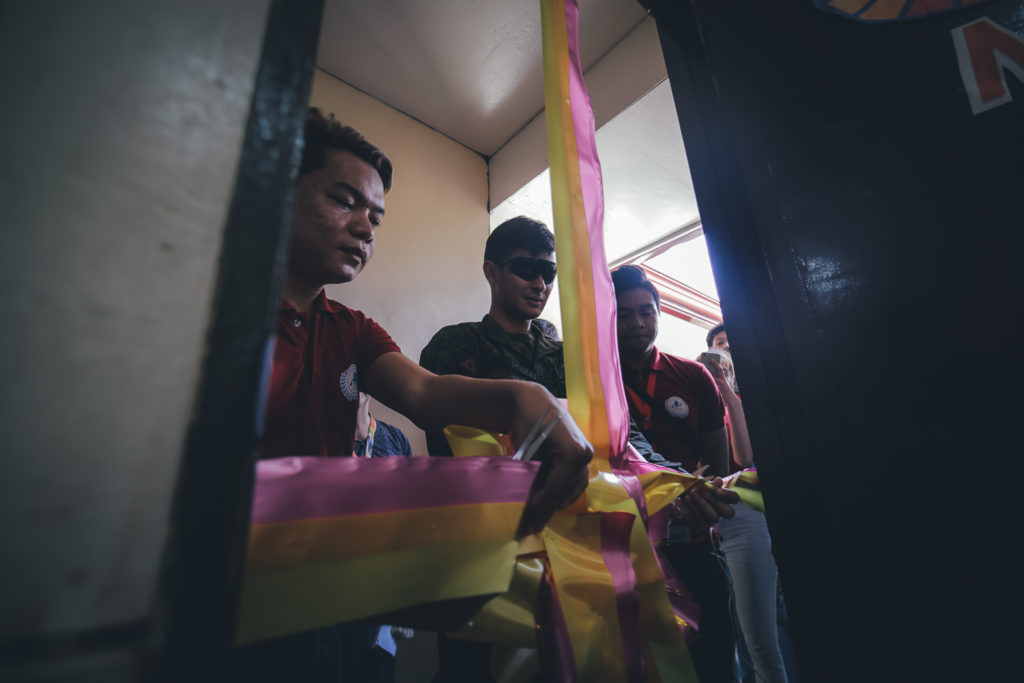 "I know how you long to be with your family, with your children, enjoy every moment with them, happily watch them grow and be with them in the important occasions in their lives," explained Van Jorain Rufin, President of the Youth for Peace Movement in Davao Oriental and the main proponent of the project.
He furthered that they won't go for daily sessions for the children, but definitely, they will have regular activities for them.
"The facility had three components, comprising of the Kamunaan learning Center, the playhouse, and gardening. We are still on the first phase. We are implementing it depending on the availability of funds of the province," he added.
Private Matteo Guideccelli, the special guest of the occasion, lauded the provincial government for establishing the Happy Home, and now, the Bal'lay Duwaan.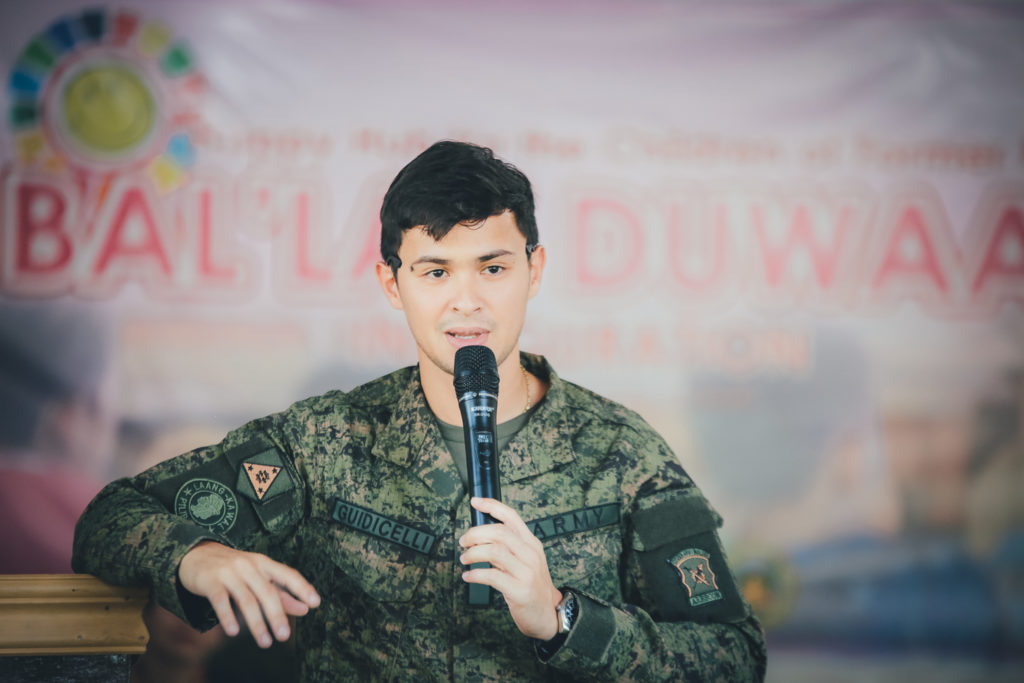 "You are fortunate that the provincial government has provided you with these centers. So, if there are members of your family and friends who are still in the movement, convince them to return to the folds of the law. What good will their life in the movement give them? Nothing. So, persuade them," he challenged the former rebels who were very attentive to him.
After the inauguration program, Guidecelli happily joined the children at the learning center, as they looked amazed at the toys and school stuffs prepared for them.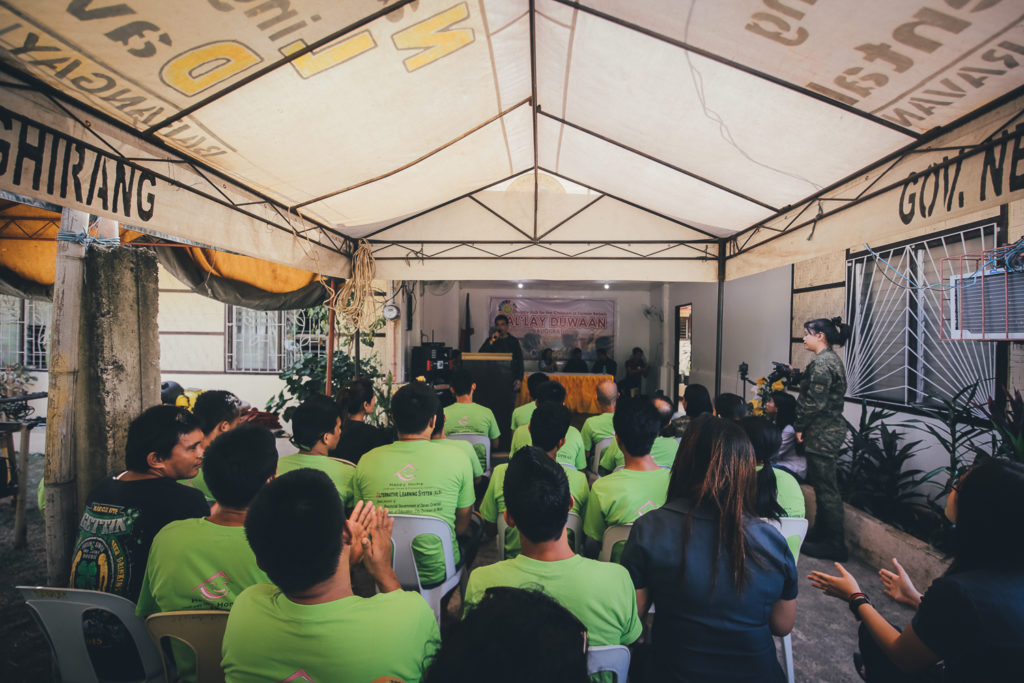 From 30 projects pitched by Mindanao youth and non-youth serving organizations, Bal'lay Duwaan, a transition shelter project of the Youth for Peace Movement, bagged the grand prize in the 1st Angat-Buhay Youth Mindanao 2018 Summit held in Cagayan de Oro City last year.
The grand prize includes a whopping 25 thousand pesos, and a slot to the Asia Pacific Youth Exchange in Seoul, Korea with Vice-President Leni Robredo in August last year.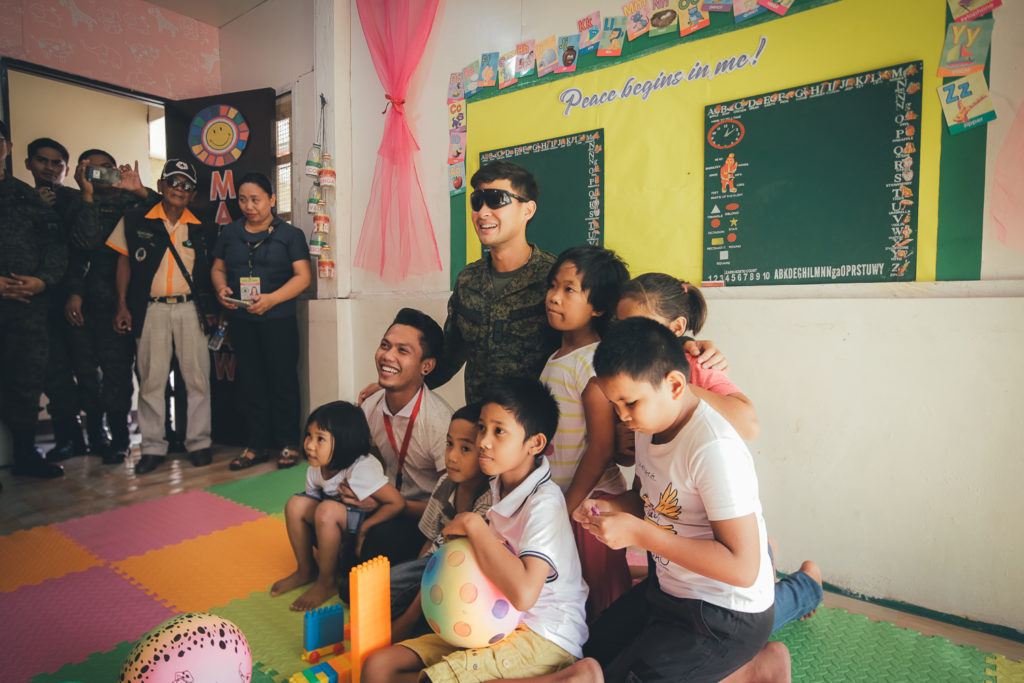 Being the first province in the country to establish the facility, it is expected that other local government units will again be coming to the province to replicate another best practice.
As Gov. Nelson Dayanghirang stressed, "there is no stopping Davao Oriental in its relentless efforts to attain and sustain peace and development."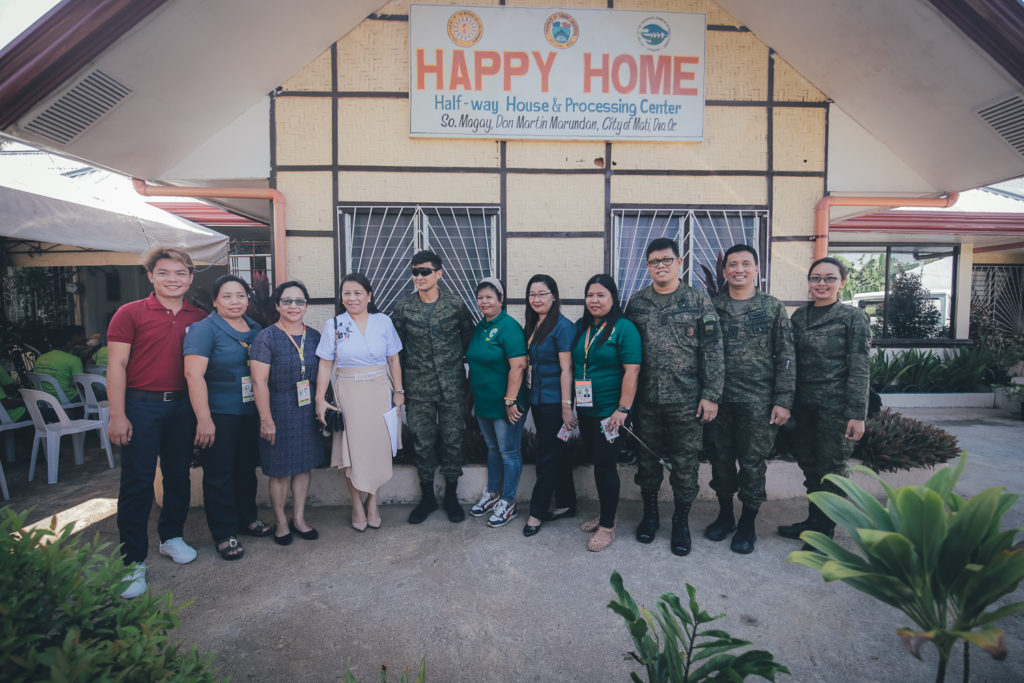 The inauguration was also graced by DILG Assistant Regional Director Yvette Tolentino-Sunga, Provincial Social Welfare and Developmentt Officer Sara Gudes,  701st Brigade Commanding Officer Col. Manuel Sequitin, 28th Infantry Battalion Commanding Officer Lt. Col. Alexander Banatao, and the Philippine Army's Public Affairs Chief Lt. Col. Ramon Zagala. Photos by Eden Jhan Licayan