Davao Oriental is the lone province in the country to bag the 2019 Kabuhayan Awards, a prestigious distinction from the Department of Labor and Employment (DOLE), for successfully implementing the department's Integrated Livelihood Project (DILP).
Under the DILP, the province was given a funding worth P5.7 Million which was utilized for the peace and development programs of the provincial government.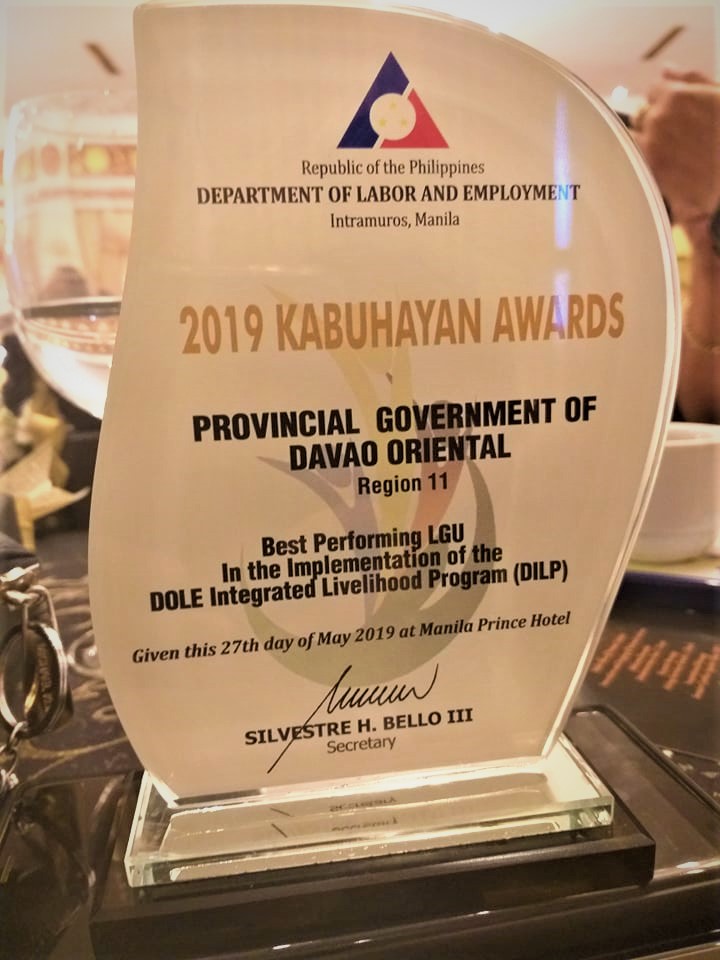 Through the said funding, the provincial government provided livelihood assistance to a total of total of 239 former rebels.
The said beneficiaries, who were enrolled under the province's Enhanced Comprehensive Local Integration Program (E-CLIP), have received P20,000 cash assistance each.
Provincial Employment Services Office (PESO) Manager Jay Dayanghirang said that the remaining cash was used to fund the labor cost in the construction of an additional building at the Happy Home, a civilian facility where the former rebels reside.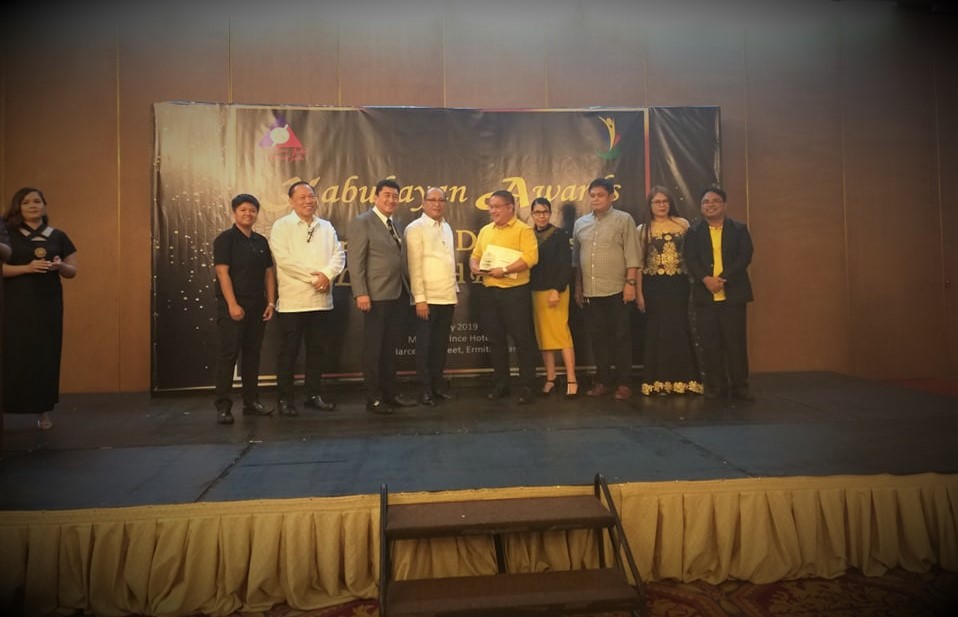 Jay Dayanghirang joined the Provincial Governor's personal secretary, Jeffrey Dayanghirang, who represented Governor Nelson Dayanghirang in receiving the Plaque of Recognition on May 27 at the Manila Prince Hotel.
The province has received the award along with 15 municipalities from around the country who were also recognized for the said distinction. Photos Courtesy of PESO Davao Oriental