City of Mati, Davao Oriental – Some two hundred people from all over the Province, Region XI and Manila recently converged at the Honeys Hotel either as participant, investor, guest and speaker in the event dubbed as Invest in DavOr 2018.
An investment forum, the staged event showcased the combined efforts and synergy among municipal, provincial and national stakeholders to pitch the priority investment area of each municipality of the province to attain desired growth and progress.
The event also manifested sharing not only of functions but also of resources among the Provincial Government, the Department of Trade and Industry, the Land Bank of the Philippines and the City Government of Mati. Skills of the LGUs are harnessed this time in promoting their respective priority investment areas, being presenters during the business matching sessions done after the preliminaries.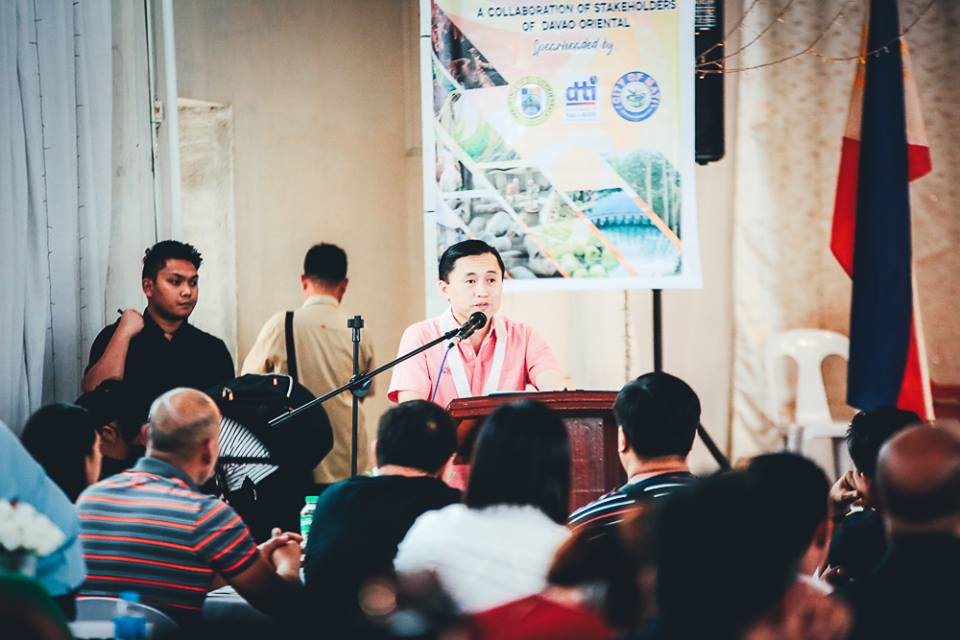 Among the industry in focus are the abaca industry, hotels and convention centers, coconut industry, real estate development preferably on settlements, falcata, poultry and swine raising projects, educational services, and other tourism related facilities.
Considered as one of the significant parts of the event is the "Keynote Speech" of Special Assistant to the President and Former Secretary Christopher Lawrence T. Go. In his keynote speech, he underscored the vast potentials of the province in terms of investments.
Hailing from the Municipality of Lupon of this province, he vowed to do the best in his capacity to put up more developments in the province that would help spur up progress and prosperity here.
Among the industries that generated positive investors' response during the event were educational services, tourism related facilities, poultry and piggery facilities, aquaculture processing and processing plants. Realizing that there are positive negotiations going from these four industries, it is believed that the impact would be a lot in the coming months.
LBP ADVOCATES CAUSE OF INVESTMENT FORUM 2018
A joint project of the Provincial Government, Department of Trade and Industry and the City Government of Mati, the staged event would not have been possible without the support coming from partners, including the country's leading banking system, the Land Bank of the Philippines.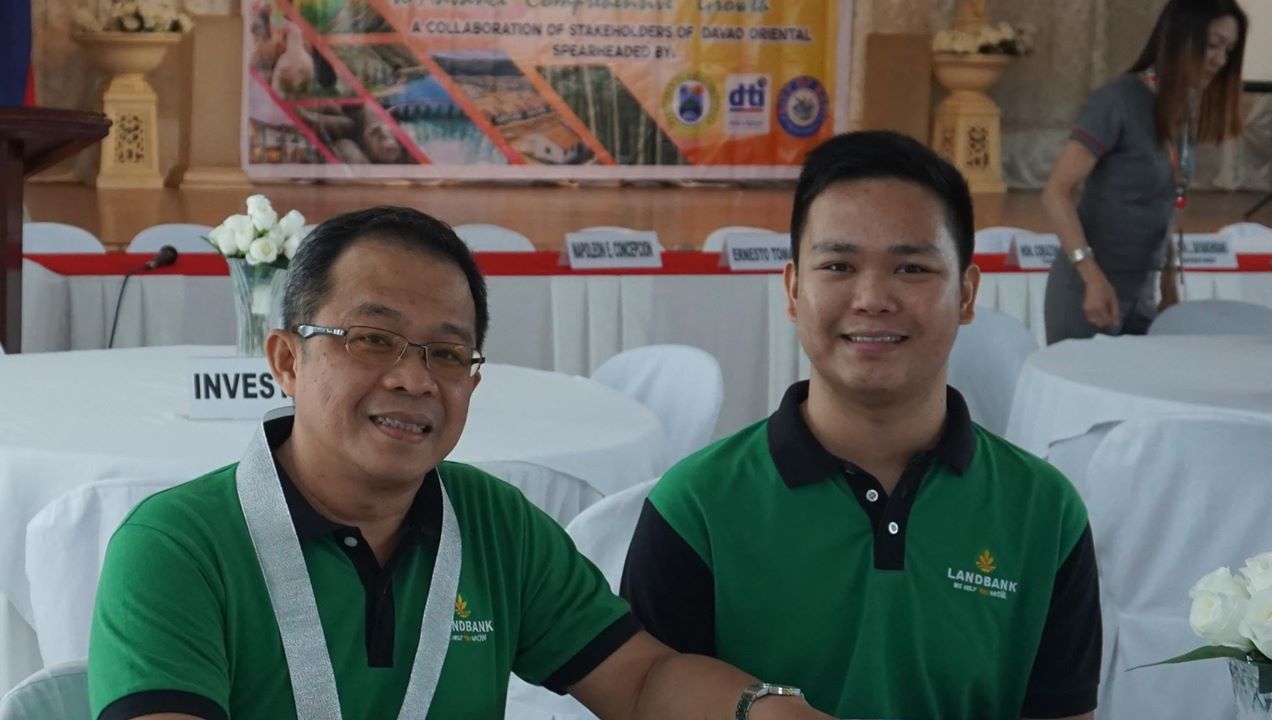 The DTI Provincial Office, the main organizer of the event, expressed its thanks to the LBP through Assistant Vice-President and LBP Davao Del Norte Lending Center Head, Dante Abad, who was behind the generous sponsorship of LBP in the event.
"This was the first time that that the Landbank supported a project spearheaded by the DTI and the Local Government Unit of Davao Oriental," said Abad
"The Land Bank supports laudable projects that can also promote programs of our bank. Activity such as this one is needed to expose our investment potentials. And as we immerse further in similar event, we also bring ourselves closer to our clients." Mr. Abad and his staff joined the activity and stayed until the business matching portion, making their presence visible.
The generosity was given recognition during the program, thru acknowledgements to persons and institutions who, in one way or another, have extended help in making the event possible. By Zaida Fe I. Ramiro- STIDS DTI Provincial Office/Photos by Eden Jhan Licayan