DAVAO ORIENTAL — Braving the arduous eight-hour trek through treacherous mountain trails and through perilous rivers, a team consisting of personnel from the provincial government and its partners from the security sector delivered solar-powered street lights and other supplies to the Mandaya community in the hinterland sitio of Butay, Barangay Pichon in the municipality of Caraga.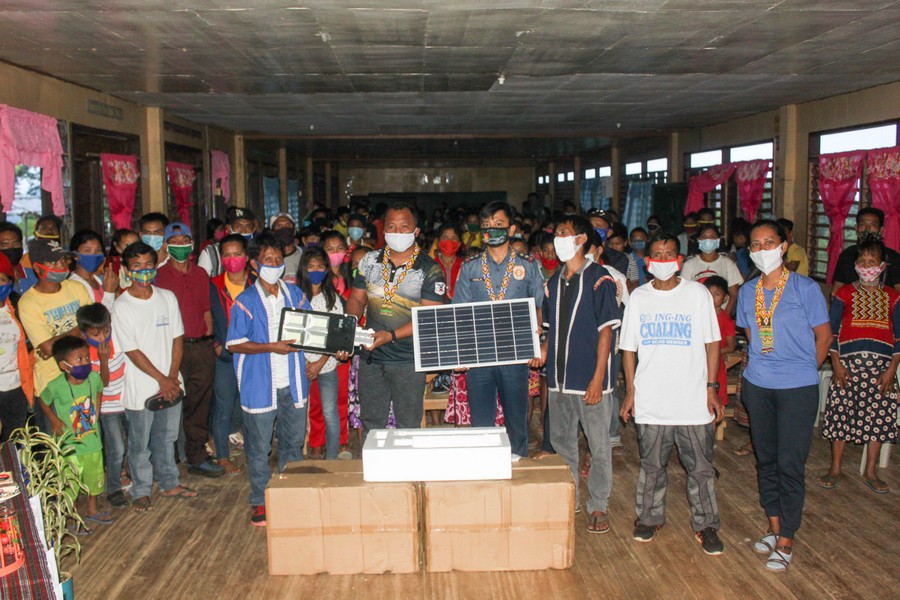 Purok Chairman Leonardo Lagungan received the five solar lights from the provincial government which were handed over by Provincial Administrator Mr. Art Benjie Bulaong in a simple turn-over ceremony on Wednesday, July 22.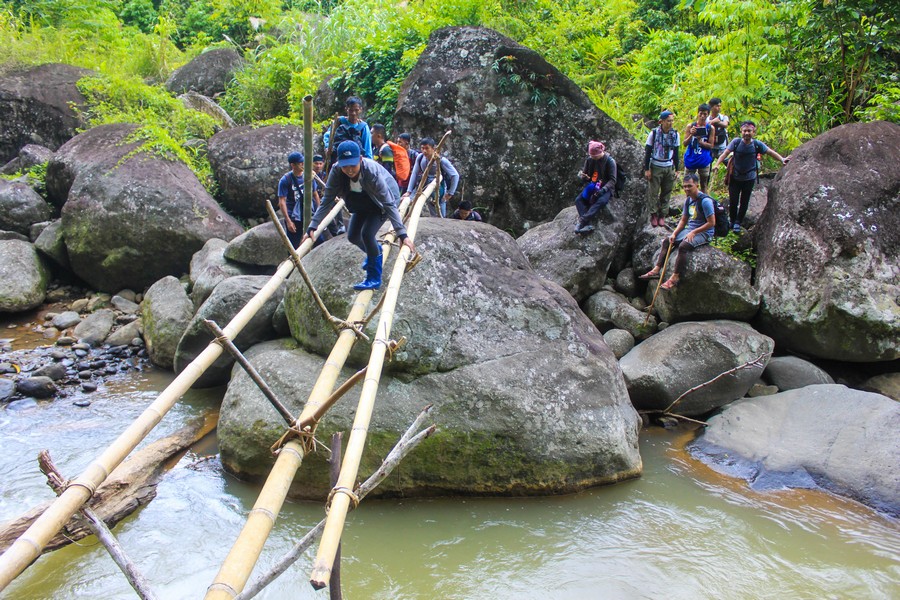 Aside from the solar lights, also given to the community were 120 solar flashlights, 350 pairs of slippers, 12 boxes of noodles, 520 pieces of face mask, and 3 units of solar radios courtesy of the Philippine National Police.
Nestled atop a mountain range that cuts through the boundary between the province of Davao Oriental and the municipality of Maragusan in the province of Davao de Oro, Sitio Butay is one of the farthest sitios in the municipality of Caraga. This remote community is one of the 13 Mandaya sub-villages comprising the Certificate of Ancestral Domain (CADT-01) and is home to more than 130 families whose livelihoods depend on farming, particularly abaca.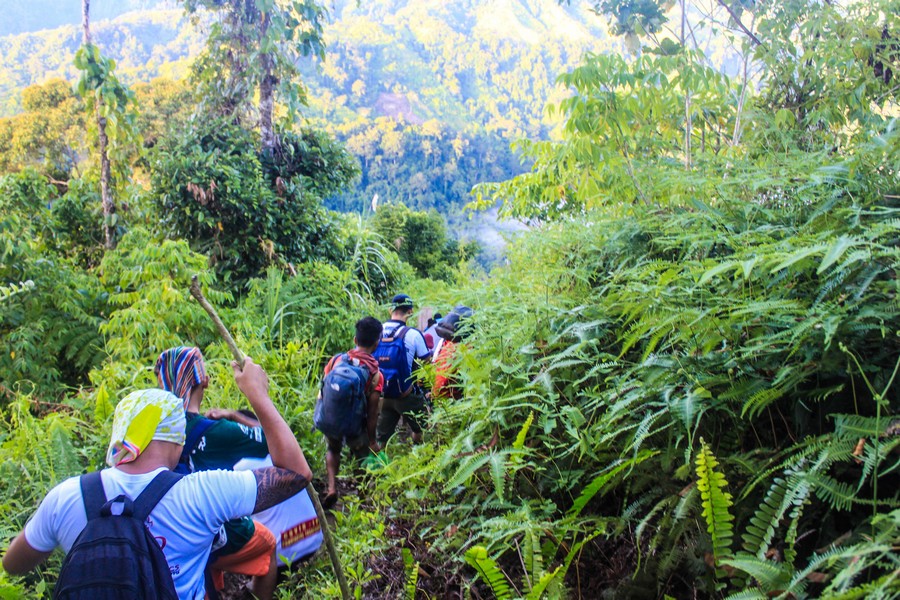 The residents of this Indigenous Peoples community conveyed their thanks to the government for remembering them despite the far distance and the difficult trails leading to their sitio. They say that these supplies, especially the solar lights will be of great help to them considering they do not have access to electricity.
The provision of solar lights is among the well-meaning projects of Governor Nelson Dayanghirang for areas without electricity, especially those that belong to the marginalized communities.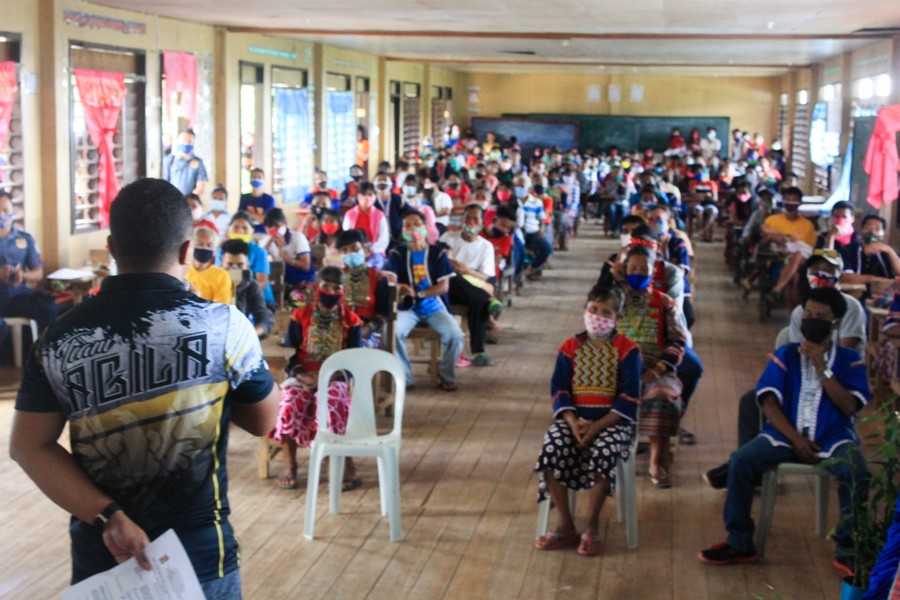 Meanwhile, assuring the community that the government is looking after their needs despite their considerable distance from the town center, the government personnel engaged the community through a consultative meeting which discussed the sitio's many concerns ranging from peace and order, public health, agriculture, education, to other urgent matters.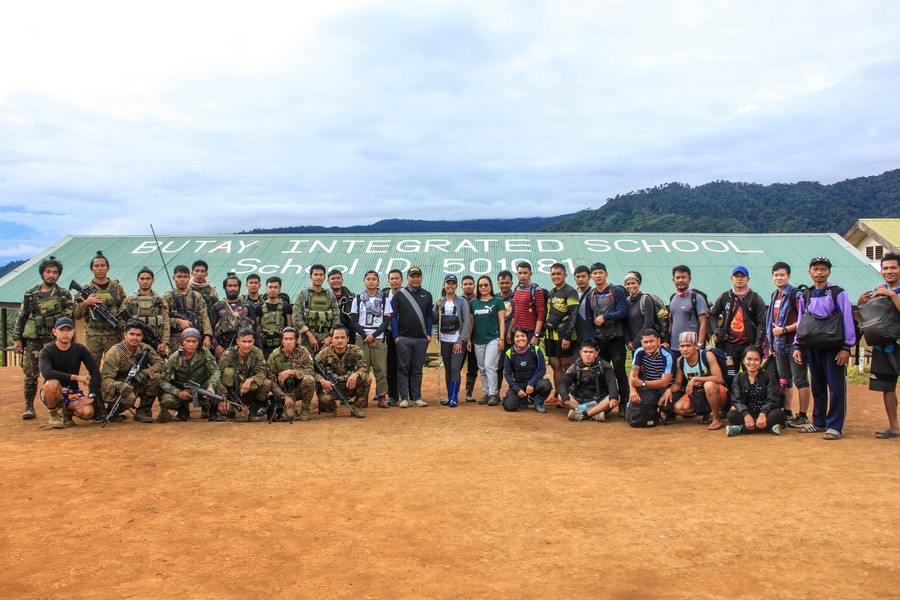 The meeting was facilitated by the Provincial Government, Local Government Unit of Caraga through Municipal Police Chief Police Capt. Fidelito Viola Jr., First Lieutenant Allan Lloyd Alcantara of the 66th Infantry Battalion of the Philippine Army, CADT-01 Tribal Cheiftain Christine Banugan, and Butay Integrated School Principal Pablo Banabal who represented the Department of Education.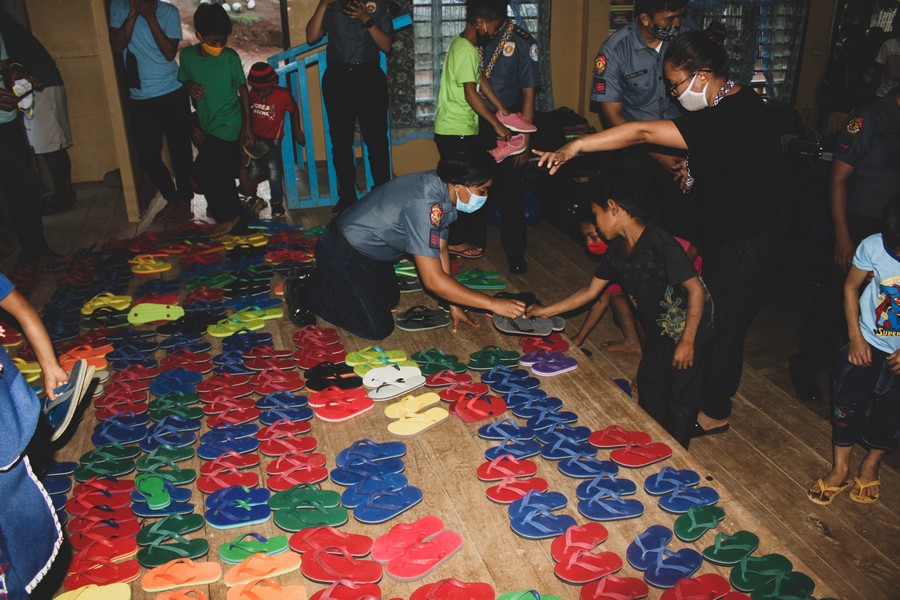 For the entire trek (from Sitio Sangab, Sitio Butay, to Maglahos of Barangay PM Sobrecarey), the team spent a total of 14 hours hiking. They also manage to cross the river by riding the "salay" – a makeshift cable car made of rattan.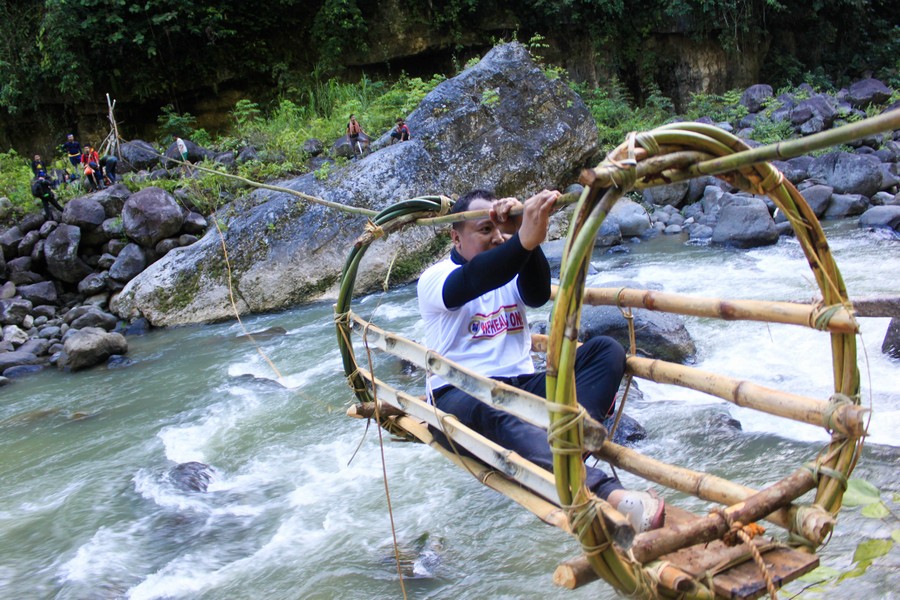 For the team, the sacrifices and dangers they have to endure in order to deliver the much-needed supplies to the people of Sitio Butay is nothing compared to the gratitude they felt for having the privilege of truly serving the people they are meant to serve. By Karen Lou Deloso/ Photos by Nhogie Romero