A new mayor has been sworn into office in the municipality of Manay, Davao Oriental.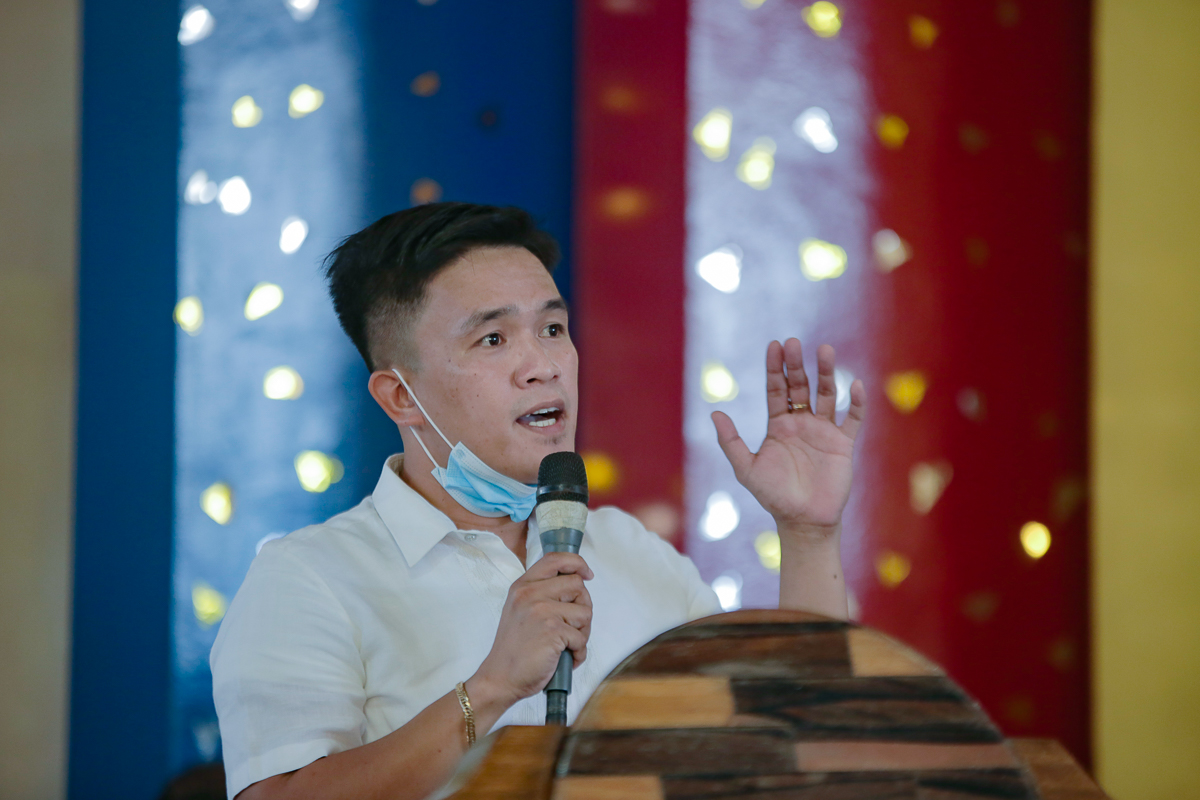 Newly installed Mayor Japhet Quibo, Manay's former Vice Mayor, became the mayor by succession after the demise of Mayor Antero Dayanghirang, Jr. who passed away a week ago due to health complications.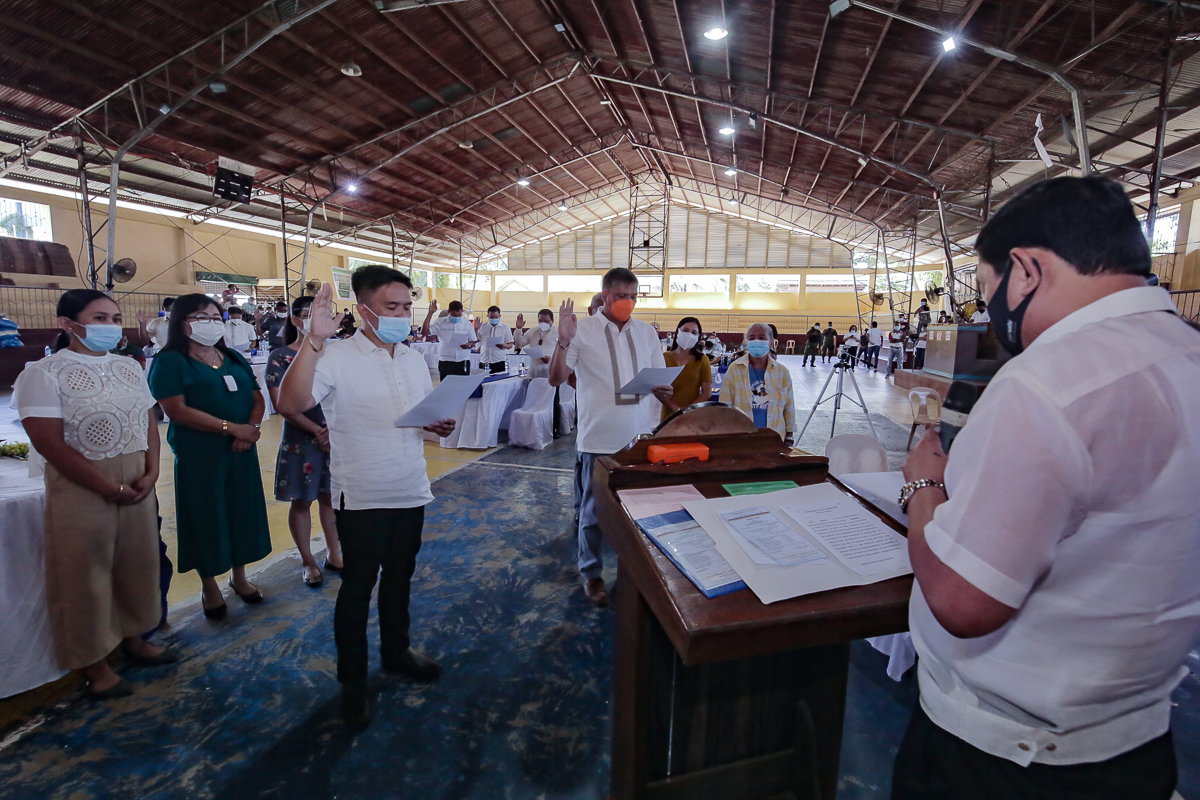 Governor Nelson Dayanghirang, who officiated the oath-taking ceremony earlier today, March 4, 2021, at the municipal covered court, warmly extended his congratulations to the newly installed officials as he vowed his wholehearted support to the new municipal administration.
"Although I am deeply saddened by the loss of my brother, the late Mayor Antero Dayanghirang, I am consoled by the fact that the new set of officials are well-capable and are marked with excellent leadership. I am confident that they have the capacity to run and improve the municipality of Manay," said Governor Dayanghirang.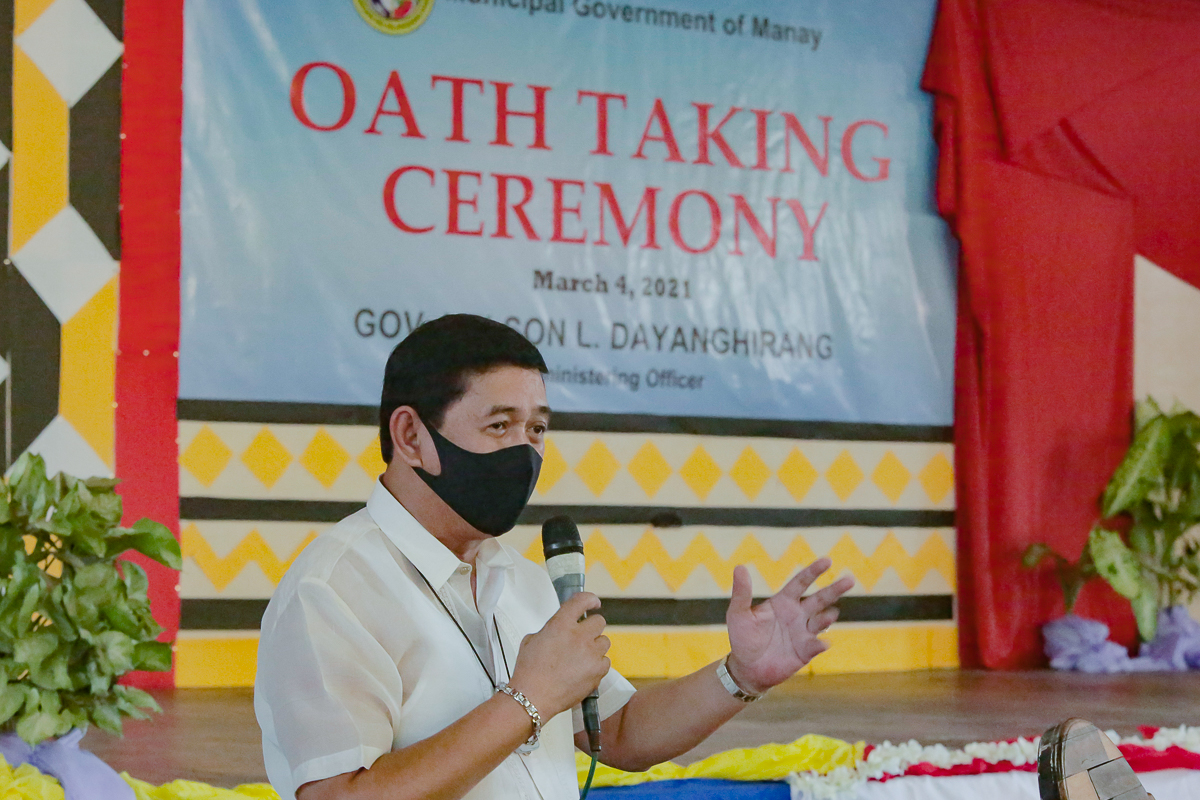 Newly installed Mayor Japhet Quibo vowed his commitment to his new task as the municipality's new local chief executive. "I admit that I am new (to this job). I have yet to learn a lot from everyone and the rest of the stakeholders. Rest assured that we will work together in harmony and in the same direction for the benefit of our beloved municipality," he said.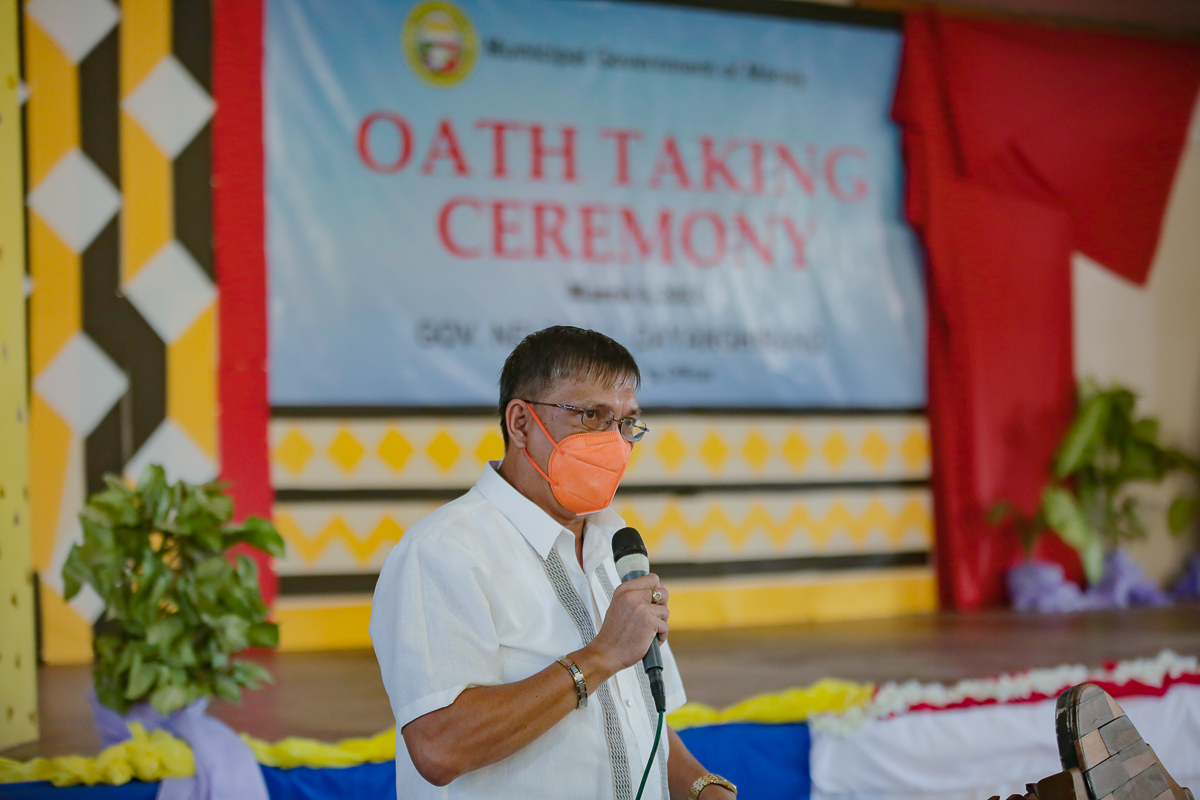 Also taking his oath of office is the newly installed municipal Vice Mayor Alfonso Lahora, Jr. Vice Mayor Lahora, being the number one councilor of the Sangguniang Bayan, succeeded the newly installed Mayor Quibo. In his message, he expressed his commitment to support the development agenda of the local chief executive which is geared towards the development of the municipality of Manay.
The newly installed officials are elevated in their positions by virtue of the operation of law, said MLGOO VI Eric Ryan Masagnay of the Department of the Interior and Local Government. "It is my hope that you will prosper in the next chapter of your journey. Remember transparency and accountability are the two best tenets of good governance. Best wishes on your appointment," he said, reminding them of the tantamount tasks ahead for the remaining period of their term, especially of the vaccination program and EO 70 implementation of the government.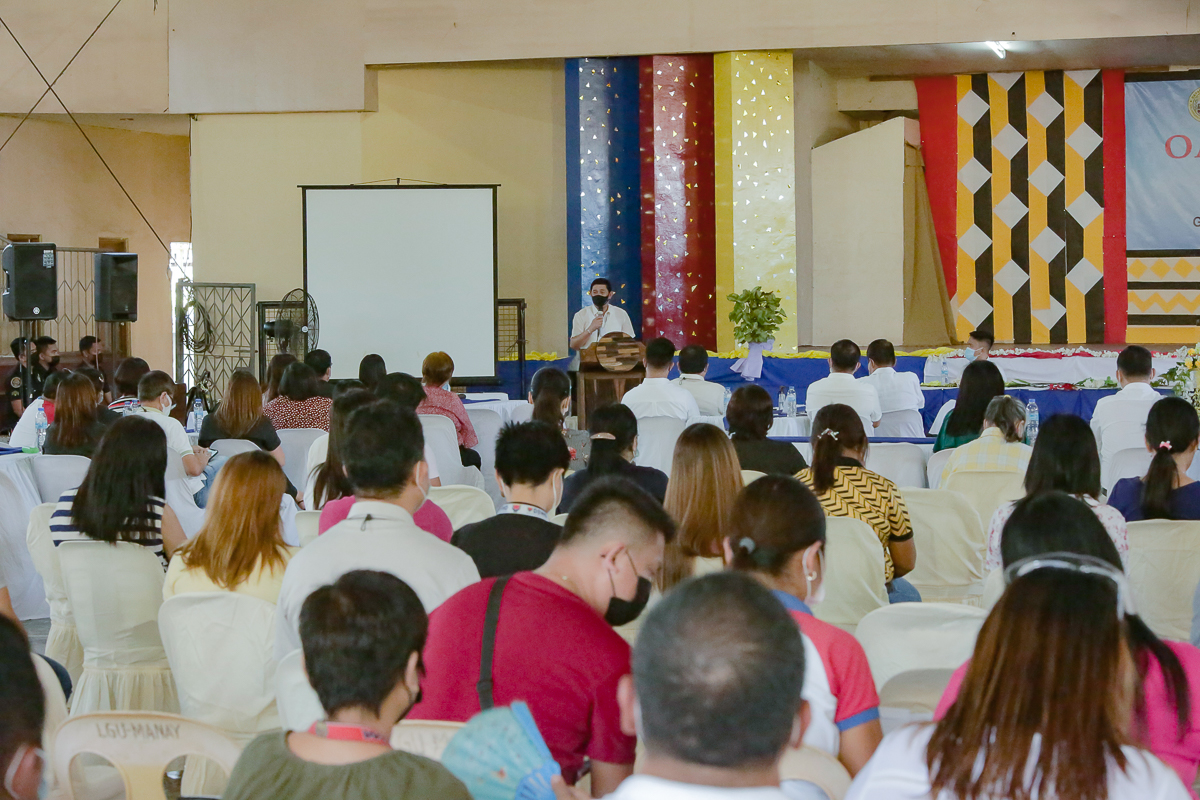 Aside from the newly installed mayor and vice mayor, also taking their oath of office are the members of the Sangguniang Bayan: Councilors Jon Marco Dayanghirang, Manuel Lepardo, Rudy Rosa, Elmer Panuayan, Melencio Silverion, Jr., Levy Joe Lumando, and Jesus Mamparo, Jr.
Wednesday's ceremony was witnessed by the family members of the officials, department heads, and other stakeholders. KLD-PIO/Photos by Eden Jhan Licayan