LUPON, DAVAO ORIENTAL – A few days before the province of Davao Oriental celebrates its 53rd Founding Anniversary, the Provincial Government of Davao Oriental through the Environment and Natural Resources Office leads its annual Tree Planting Activity on Monday, June 22, 2020.
Part of the province's Million Trees Program which was launched in 2009, the activity this year was held in Barangay Don Mariano Marcos, Lupon, Davao Oriental.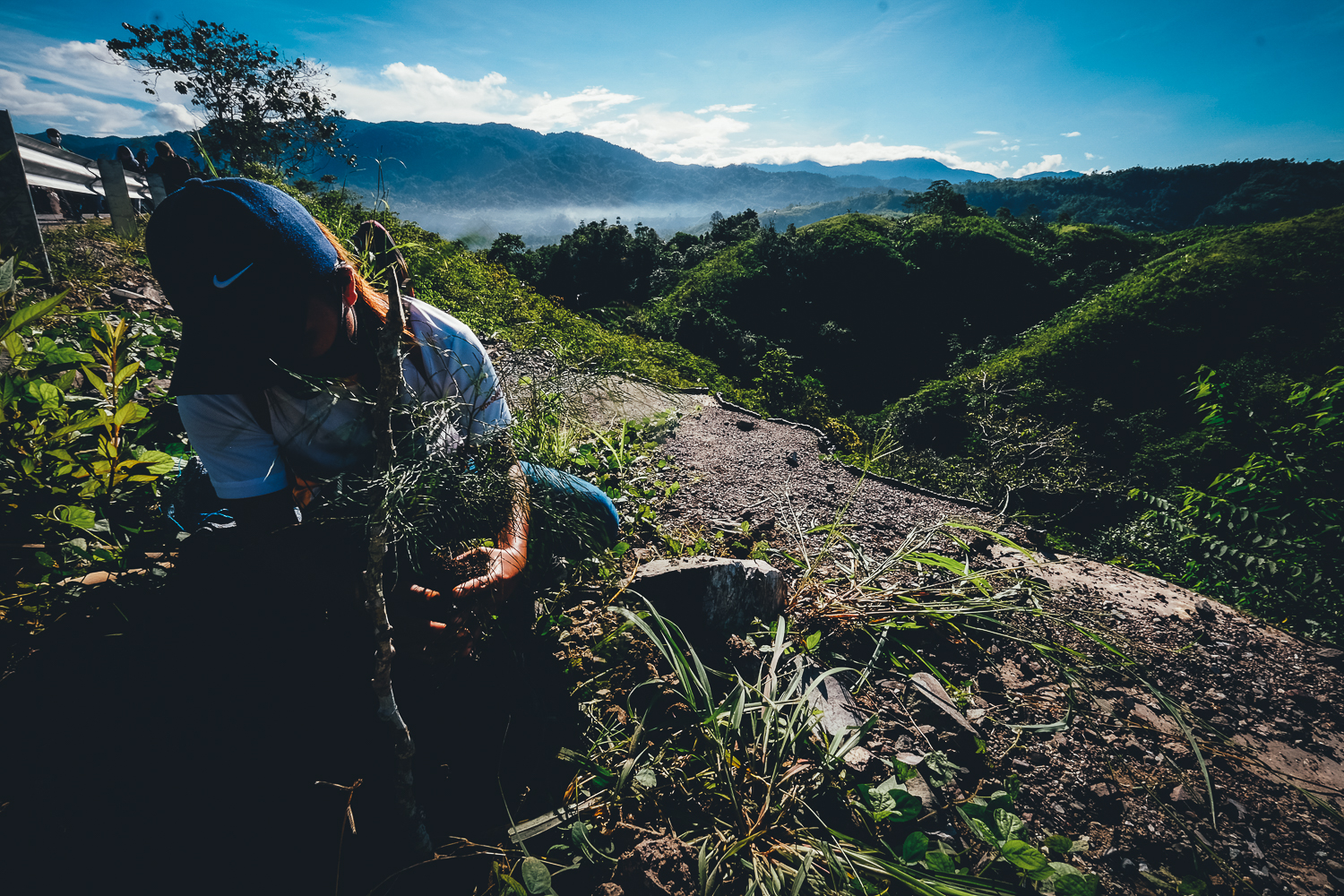 Amidst the COVID-19 pandemic, the province still pushed for the traditional tree planting activity which was participated in by a small number of people. The ENRO said that despite the pandemic, there is still a need to increase awareness of the community on the value of trees and the forests for the survival of our modern society that is largely dependent on nature in order to thrive.
Practicing physical distancing and other health measures, almost 100 participants including barangay functionaries, COVID-19 response frontliners, barangay officials and youth sector planted some 300 pine trees or locally called as Aguho along the road of Sitio Malig. This variety of tree was chosen not only for its aesthetic value but also touted as a variety that will enhance biodiversity conservation, carbon dioxide sequestration, and climate change mitigation.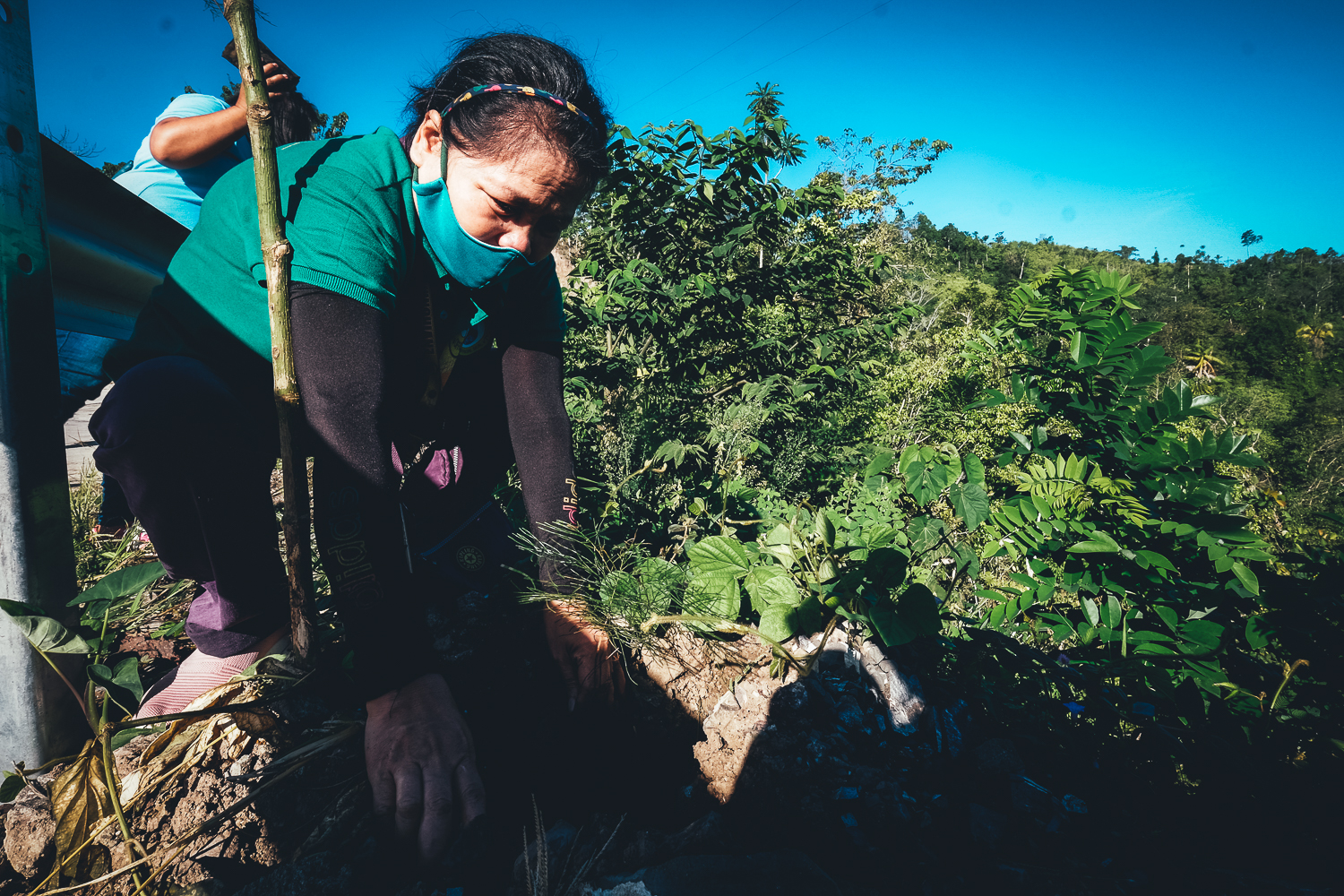 According to Environmental Planner Miss Dolores D. Valdesco, Officer-in-Charge of ENRO, the activity is a collaborative undertaking with the Barangay Government of Don Mariano Marcos through its Sangguniang Kabataan program 1SKahoy or Isa Ka Kahoy (One Tree).
Ms. Valdesco said that amidst the COVID-19 pandemic, the team opted to do a controlled tree planting activity.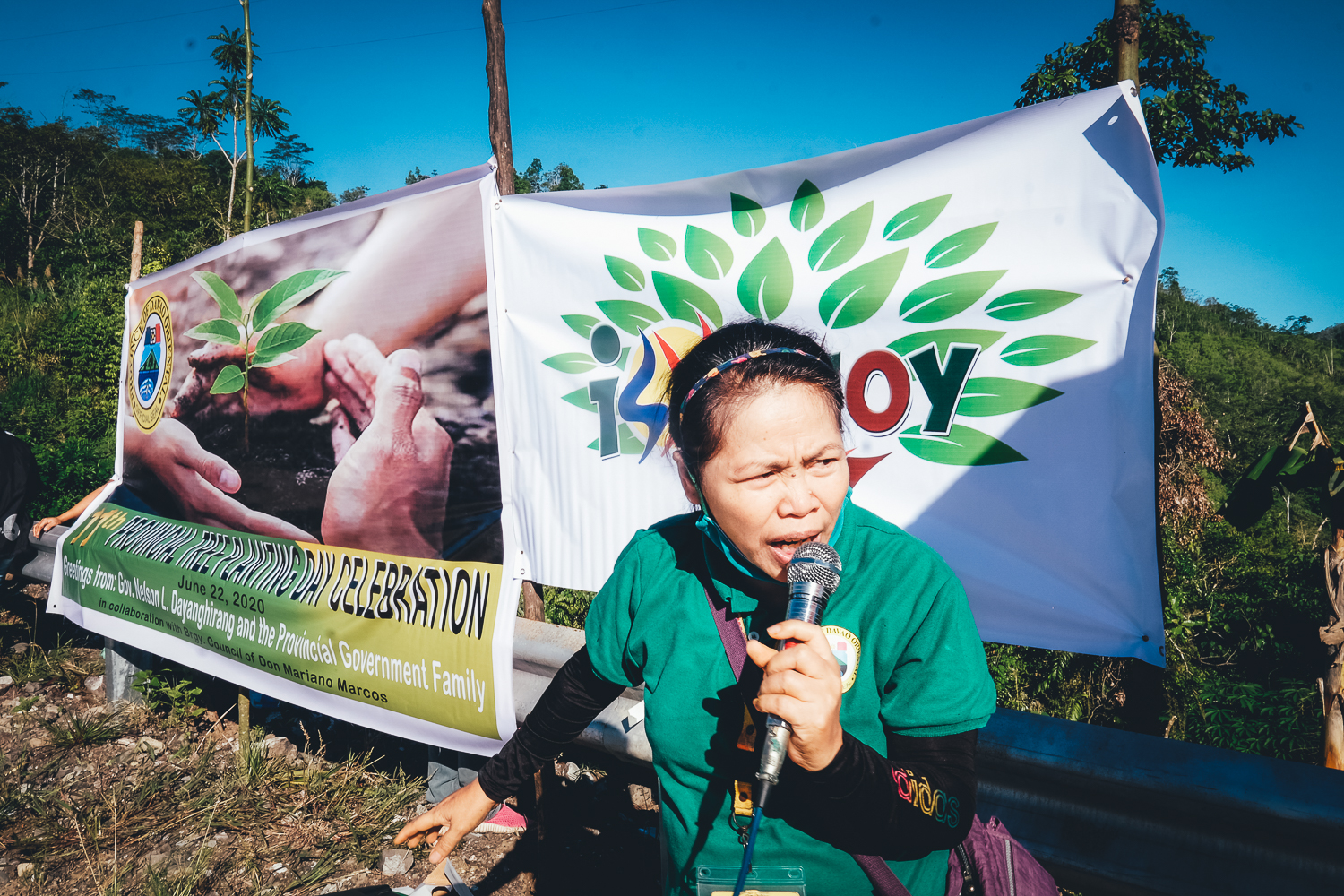 "We say 'controlled' because of the policy on being cautious in mass gathering in relation to the quarantine guidelines due to the spread of pandemic COVID-19," EnP. Valdesco explained why they preferred not invite bigger groups to participate.
Barangay DMM SK Chairman Reyna Jane Estrella said that under the Sustainable Development Goals or SDG 13, the 1SKahoy aims to mobilize the youth to engage in environmental activities preventing drastic effects of climate change. She added that this is a tree planting framework strategy program to fight global warming under Republic Act 9729.
"As we are in the midst of pandemic crisis, the program will be conducted to hit two goals: to help preserve the nature and to help our volunteers by giving them due recognition through provision of food packs by their attendance," she said.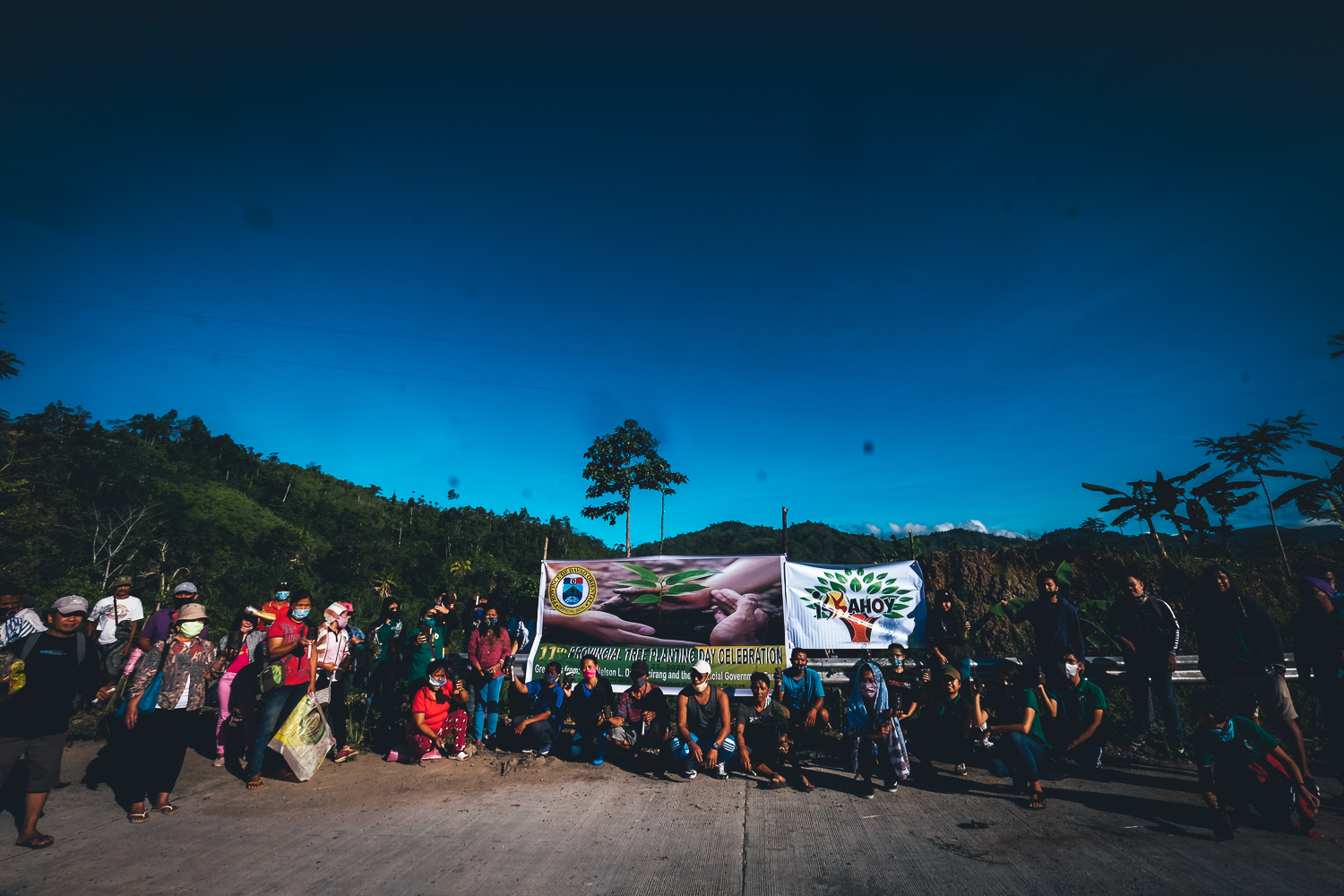 Mandated by Resolution No. 73, series of 2009 and Governor's Executive Order No. 6 of 2009, the tree-planting activity is an annual activity on the 22nd day of June, regularly part of the merriments in the week-long celebration of Araw ng Davao Oriental before July 1. By Van Jorain O. Rufin/Photos by Eden Jhan Licayan