DAVAO ORIENTAL – Two days ahead of the 2019 national polls, the security forces here have assured that all preparations as far as security is concerned have already been set to ensure peaceful, honest, orderly and credible elections.
During a press conference held earlier today at the Davao Oriental Police Provincial Office (DOPPO), Provincial Director Police Colonel Marcial Mariano Magistrado IV said that they have been stepping up all their security measures.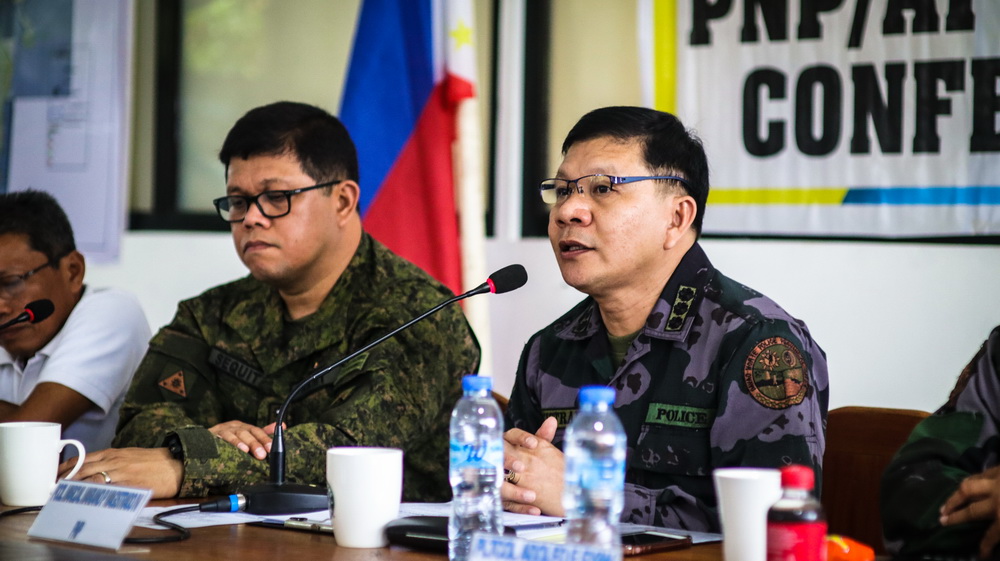 Anticipating different scenarios, the police together with their counterparts from the Armed Forces of the Philippines have laid out strategic plans emanating from their series of coordination meetings held even before the election period began.
Pol. Col. Magistrado said that while police troops will focus mainly on securing the urban areas, the Philippine Army troops are strategically concentrating on securing the hinterland areas.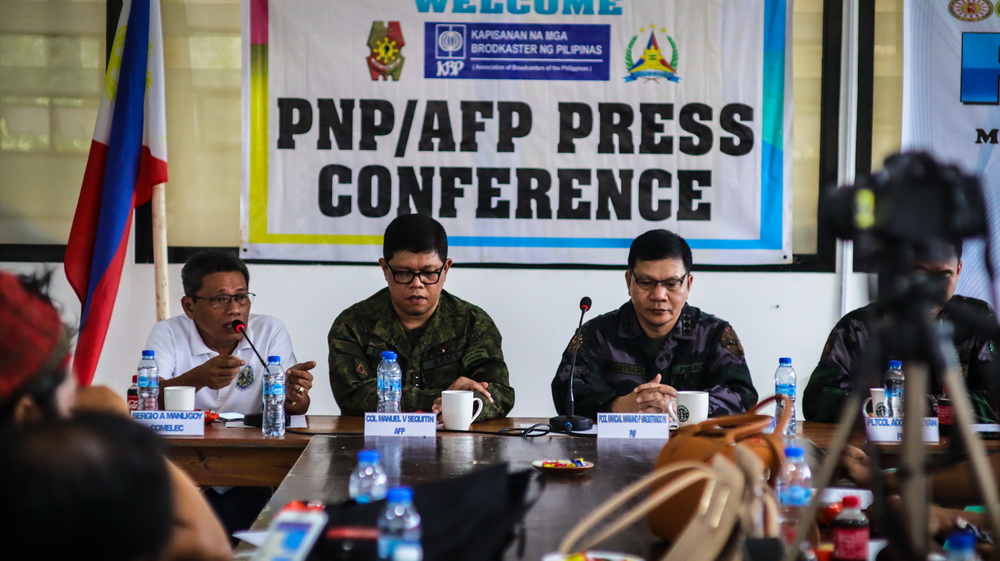 He added that although the authorities have not yet received any report on any election-related violent incident, there are 18 identified areas in the province placed under Category Orange in the election watchlist wherein there have reported sightings of lawless armed groups.
He assured, however, that they have already addressed the issue by deploying additional security personnel from the Philippine Army and Police Quick Reaction Teams. "We are doubling our focus to these areas compared to the non-watchlist areas," he said, emphasizing that the augmentation of security forces is needed to conduct checkpoints, security of the voting centers, as well as do the regular law enforcement functions.
More than 2,200 security forces from the Philippine National Police, Philippine Army, and other force multipliers such as the army reservists, Barangay Peacekeeping Action Teams and Barangay Tanods are set to be deployed to provide security.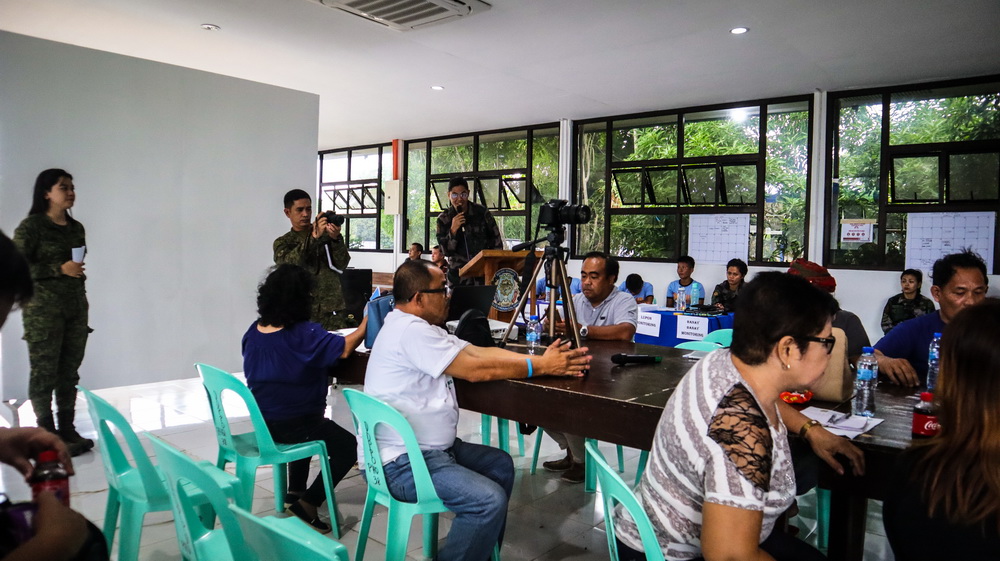 701st Brigade Commander Colonel Manuel Sequitin said that while the entire AFP is already on a Red Alert status since this morning, troops from the 28th and 68th Infantry Battalions have already been deployed up to the farthest village.
Aside from the deployment of troops, military forces are also conducting election monitoring. A Brigade Election Monitoring Action Center at the 701st Brigade Headquarters has also been established not only to monitor voters on Monday but also to keep an eye on other incidents.
He added that while there were no reports of lawless armed groups harassing running candidates, military troops are constantly on the lookout for any forms of threats to peace. "For the past several weeks, there had been continuous military operations to drive away the New People's Army group from the province," he said, citing two encounters in the past three weeks.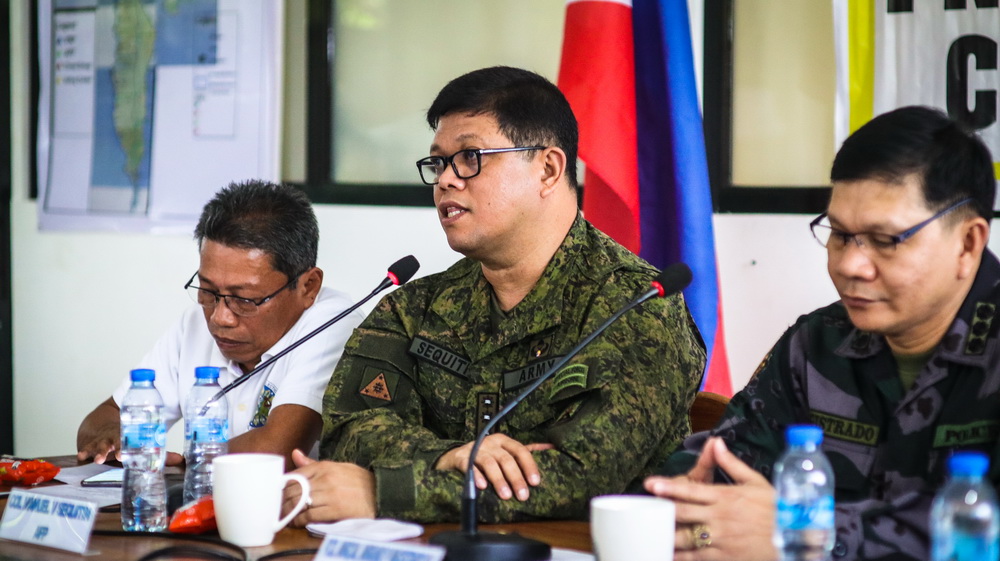 Authorities are also on high alert against gun-for-hire groups and criminal gangs. They have also been beefing up efforts against loose firearms through the conduct of checkpoints and law enforcement operations. As of the latest report, more than 70 loose firearms have already been confiscated.
Meanwhile, as around 300,000 registered voters in the province are set to cast their votes on Monday's polls, Acting Provincial Election Supervisor of the COMELEC, Sergio Manligoy, Jr., reminded voters to observe the election rules, particularly against vote-buying. He said that charges will be pressed against those proven to have violated the law.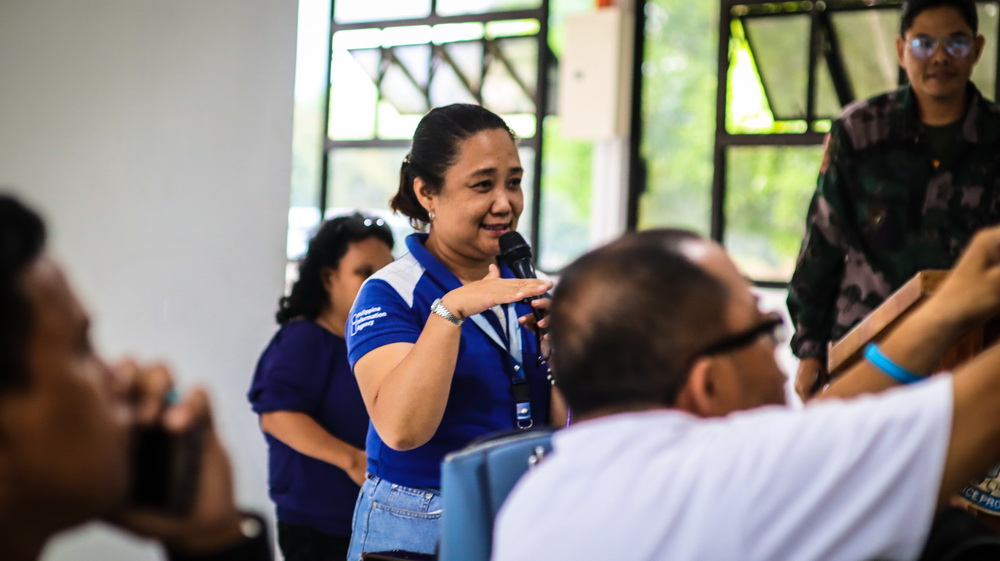 He also reminded that as part of the measures to secure Monday's polls, a liquor ban will be implemented across the country starting Sunday. He also reminded that the last day of the campaign will be on May 11.
While the PNP and AFP assured that they will exert all efforts in securing the province, they also reminded the public to do their fair share in making sure that there will be a peaceful and clean election. Photos by Eden Jhan Licayan