DAVAO ORIENTAL – Governor Nelson Dayanghirang has officially filed his Certificate of Candidacy (COC) on October 17 at the Commission on Elections Provincial Office.
Governor Dayanghirang who is seeking another chance for the gubernatorial seat is running under the regional party Hugpong ng Pagbabago, of which he is the Vice President.
Escorting Governor Dayanghirang at the COMELEC is his wife Nanette, daughter Camille together with her husband Peter Paul Vincent Chiu and son Caleb Andrei. The Governor's son, Nelson Dayanghirang Jr., who is vying for a seat at the Sangguniang Panlalawigan in the first district, also accompanied him as he too filed his COC.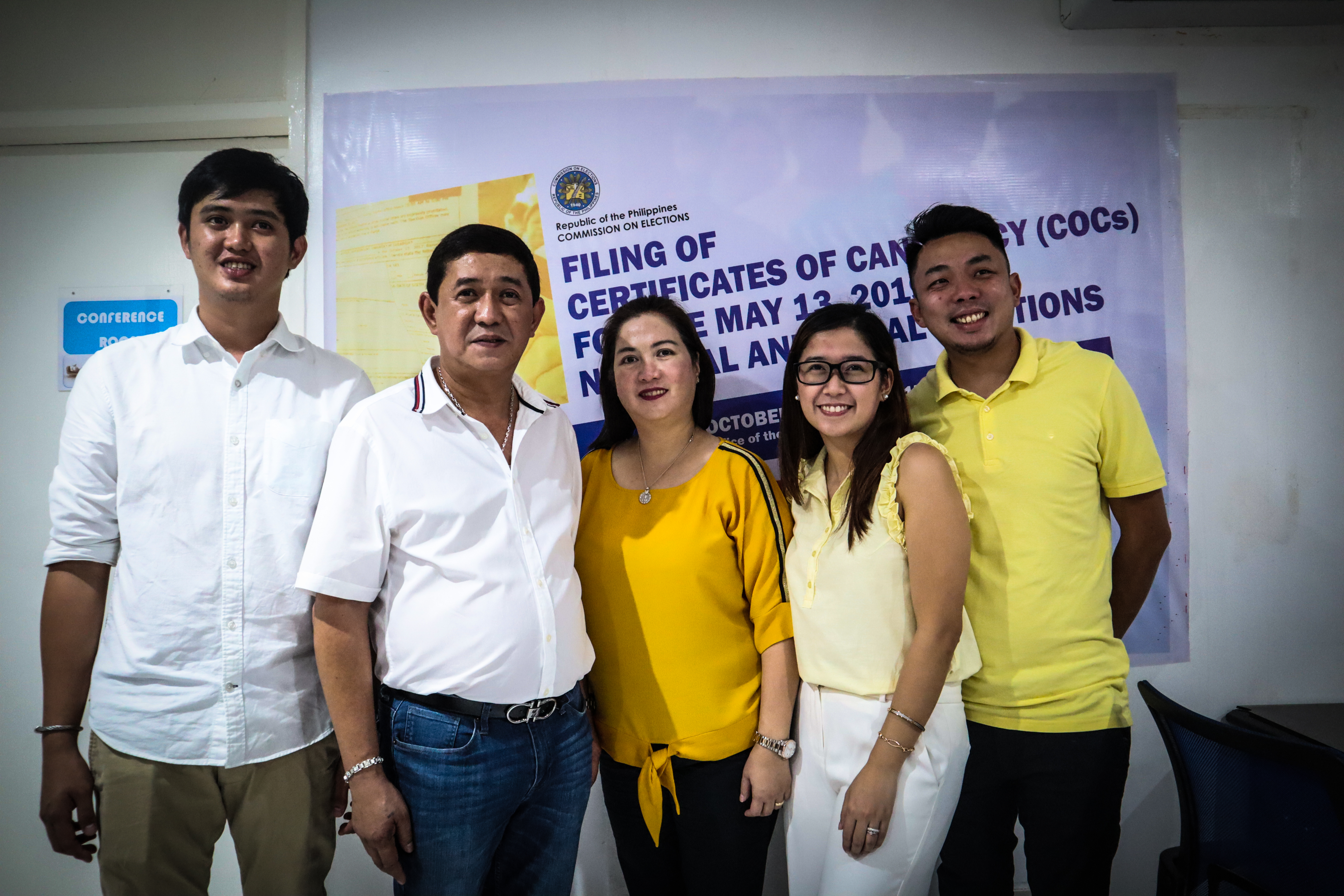 Other incumbent provincial government officials have also filed their COCs alongside Governor Dayanghirang. Running for the same posts are Second District Representative Joel Mayo Almario and Vice Governor Niño Sotero Uy.
Seeking reelection for the Sangguniang Panlalawigan in the Second District are Board Members Dennis Ruflo, Ian Larcia, and Anacleto Macatabog. For the First District, on the other hand, are Board Members Dante Caubang and Joselito Villademosa. Also aspiring for a seat at the Sangguniang Panlalawigan for the first district are neophyte candidates Nenette Palmera and Nelson Dayanghirang, Jr.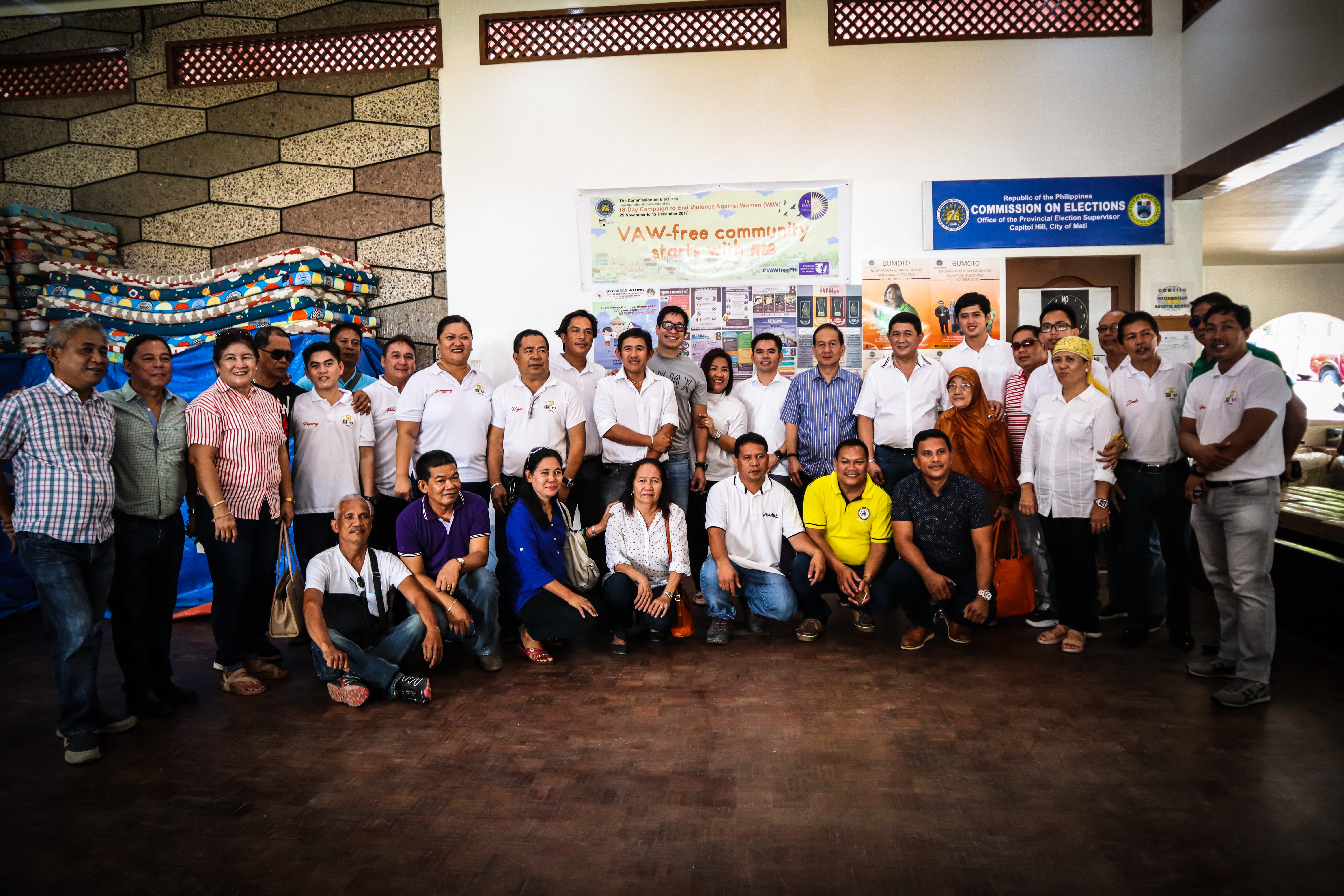 Meanwhile, First District Representative Corazon Malanyaon who is seeking reelection for the same post in congress has already filed her COC last Friday. Known especially for her highly-innovative projects on tourism, Congresswoman Malanyaon currently holds the chairmanship of the Congress' Committee on Tourism.
Governor Dayanghirang said he is happy to see local officials here being united. He said that this only means faster and improved developments for the province in the coming years.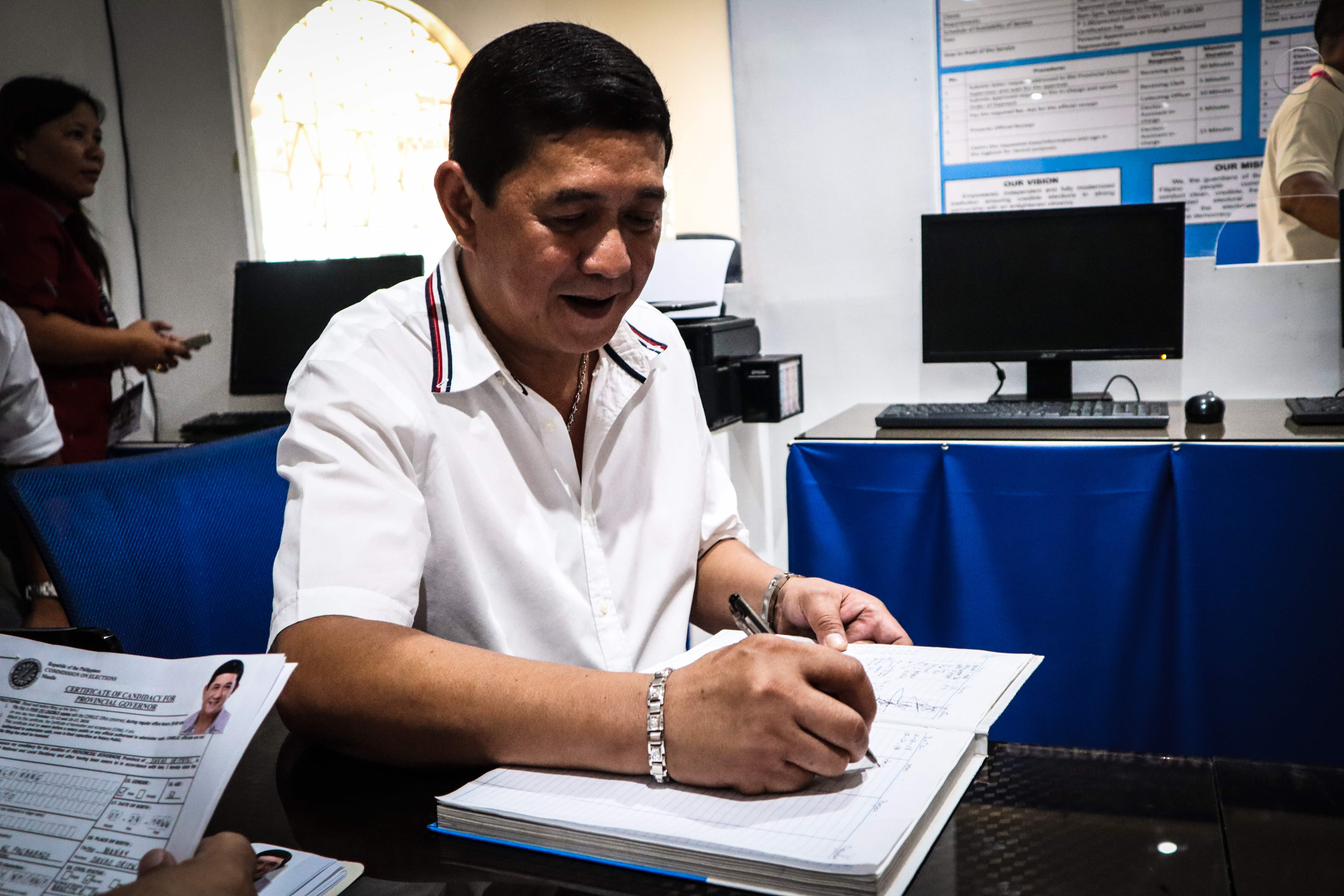 Among the projects that Governor Dayanghirang plan to pursue in his next term, if given a chance, is his big-ticket project inland resort at the Provincial Tourism Complex, an income-generating facility that is set to boost the province's tourism, investment, and revenue-generation.
Other projects that are set to be pursued is the housing program for housing beneficiaries and provincial government employees, improvement of infrastructure development, tourism, and agriculture, among others.
He also intends to continue the conduct of his flagship program on peace and development called Nagakakaisang Lingkod-Bayan ng Davao Oriental Barangay Outreach Caravan that brings all government agencies together to provide basic services to far-flung and conflict-affected communities.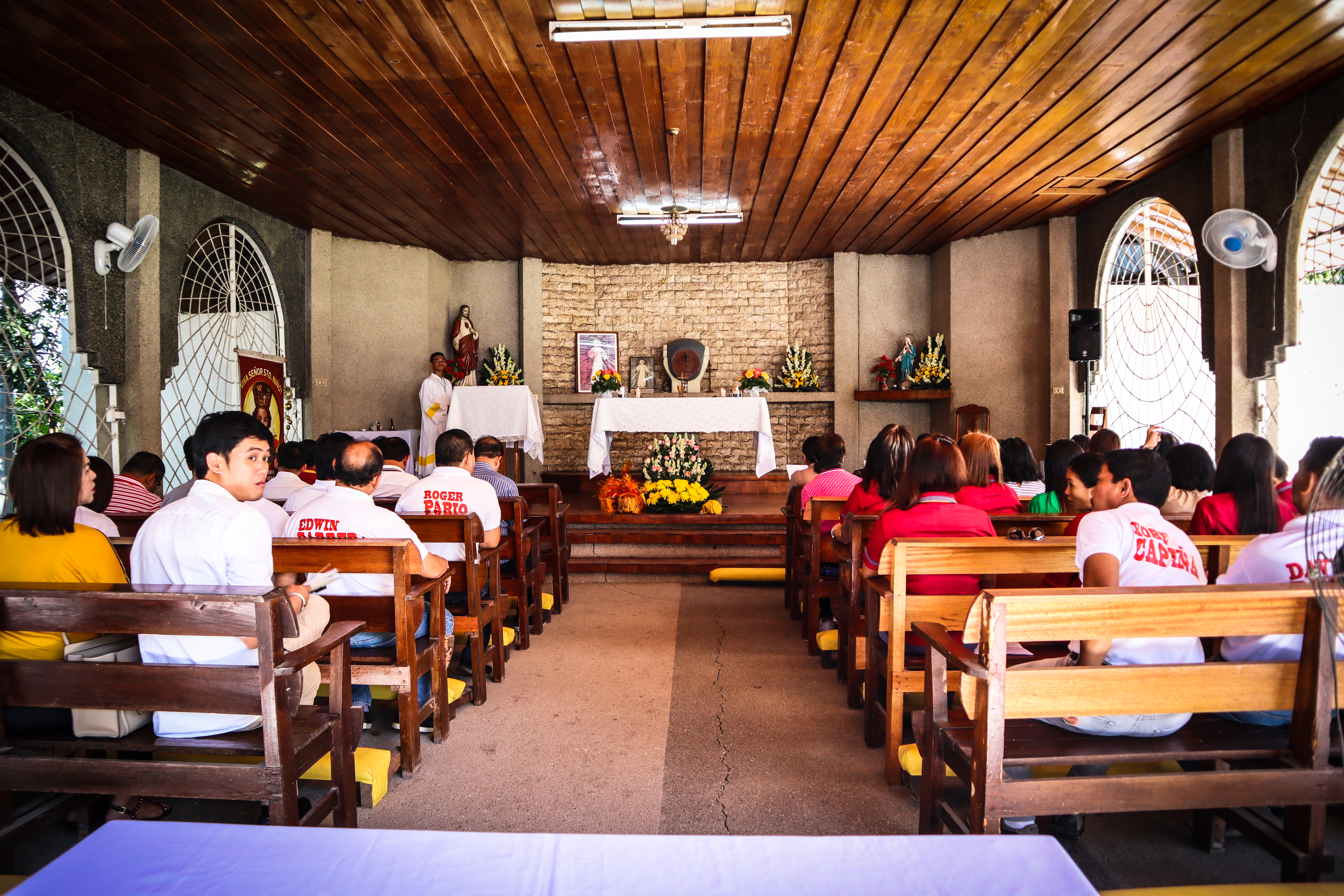 Prior the filing of his COC, Gov. Dayanghirang together with a crowd of supporters attended a mass held at the Provincial Capitol Chapel.
Among those who showed up to express their support are the Provincial Government department heads and employees, local government officials including City of Mati Mayor Carlo Rabat and city councilors. Photos by Rhea Shane Laureano