A total of 30 former rebels and former militia men received cash assistance amounting to P65,000 each from Department of the Interior and Local Government (DILG) on November 11, 2019 at Happy Home Processing Center for former rebels in the City of Mati, Davao Oriental.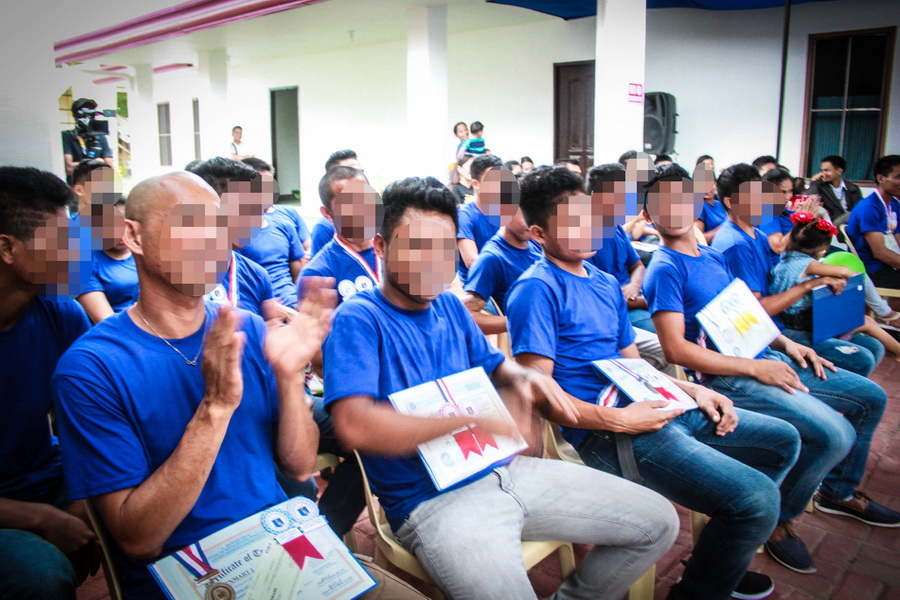 The awarding was held in time for the Alternative Learning System Completion Ceremony under the Department of Education and the Technical Education Technical-Vocational Courses Graduation which is under the Technical Education and Skills Development Authority (TESDA).
DILG Provincial Director Orle Cabaobao explains that out of P65,000, Php 50,000 will serve as livelihood assistance while the remaining P15,000 is the immediate assistance which are the benefits under the Enhanced Comprehensive Local Integration Program (E-CLIP).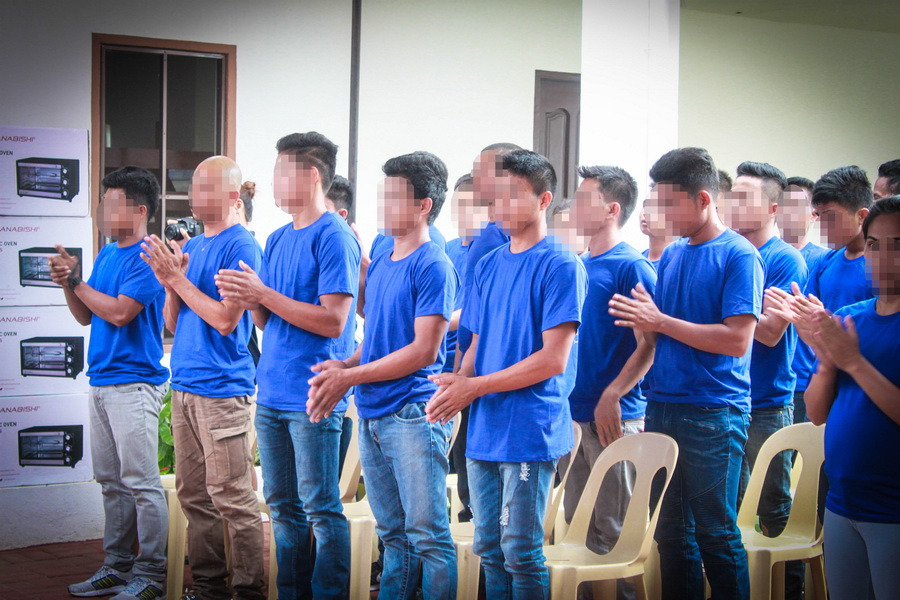 Out of the 30 graduates, 4 of them have finished the Basic Literacy Program and 18 finished Elementary Level while 8 got a certificate for secondary level. The graduates also received special awards from ALS Teachers of Department of Education City of Mati Division for their contributions and performances during their classes like Most Respectful Award and Most Enthusiastic Award, to name a few.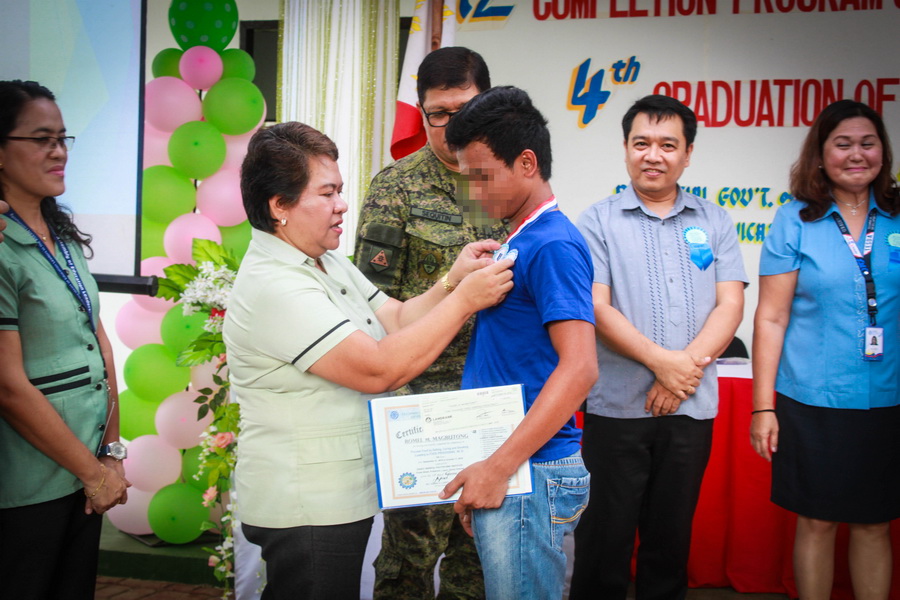 "Today marks a celebration and a realization that there are still endless possibilities waiting for you ahead. Congratulations to all of you," said Ginalyn Flores, Curriculum Instruction Division Chief of DepEd Mati City Division representing Dr. Reynaldo M. Guillena, DepEd Mati City Schools Division Superintendent.
Facilitated by TESDA, former rebels are now also empowered with two national certificates in Bread Making leading to Bread and Pastry Production NC2, and Sugar Concentration leading to Food Processing NC2.
"With these national certificates are your starter kits," said TESDA Provincial Director Leah Braga pointing to the oven and other equipment for bread making worth P8,263 each and upcoming machinery for sugar concentration worth P7,744 each, plus cash allowance worth P2,800 each.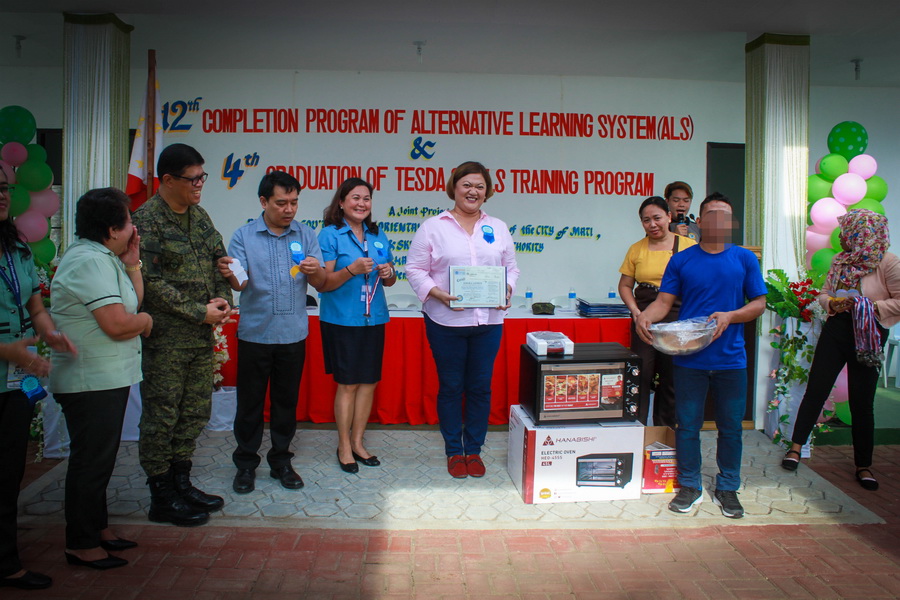 The downpour of benefits is part of the E-CLIP that contributes to the Whole-Of-Nation approach in ending decades-long problem in local communism and armed conflict.
Alyas Martin, one of the Happy Home beneficiaries expressed his deepest gratitude to the government as he narrated the false promises made by the leftist-armed movement and struggles he faced in the mountains while being with the terrorist New People's Army (NPA).
"I was brainwashed because of their deceptive talks about their selfish political beliefs and promises. I escaped from the NPA and surrendered to 701st Infantry Kagitingan Brigade because all their promises like free education, houses and land for farming are not true, and their political beliefs are the real threats to our democracy," said Alyas Martin in vernacular adding that he has seen the "real government" when he stepped inside the Happy Home.
Represented by Ms. Maria Gracia "Ging-ging" Tiago, Governor Nelson L. Dayanghirang congratulated all the graduates and thanked the peace and development stakeholders of the provincial government.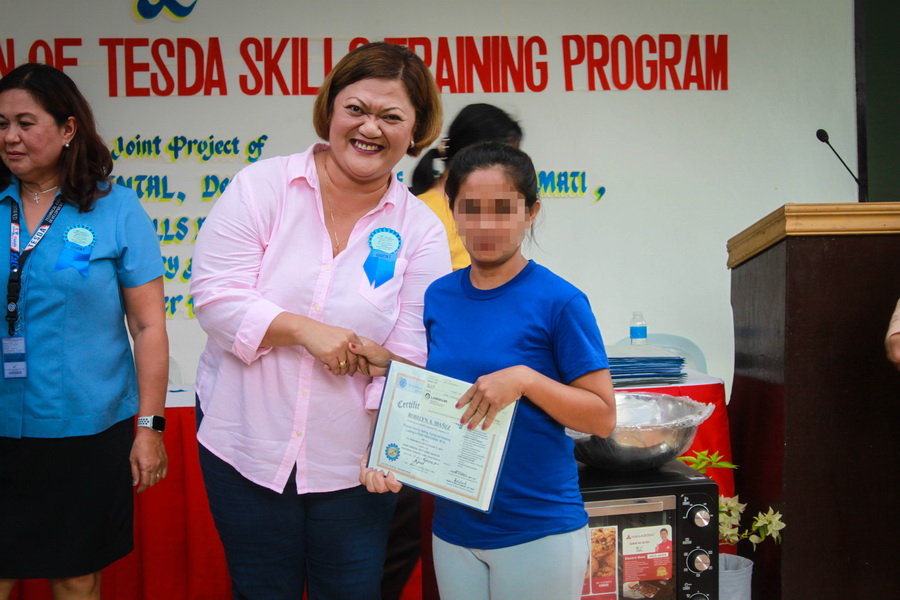 "After your stay here in the Happy Home, you will go home with high-spirit, honored, unafraid and shameless because you have the government with you, always. The Governor made promises and continuously fulfilling these for the welfare of its people. Now, it was escalated to wider scope as he was chosen as the Regional Peace and Order Council XI," said Ms. Tiago adding that Davao Oriental is now the embodiment of the whole-of-nation approach in ending local communism and armed conflict.
"Congratulations for the change of heart and for the change of thinking. The government is here not just to listen and to look, but also to act for what its people deserves," Ms. Tiago said. By Van Jorain O. Rufin/Photos by Rhea Shane Laureano