DAVAO ORIENTAL – As the regular five-day work week in full operational capacity resumes in all government offices amidst the implementation of the Modified General Community Quarantine, the provincial government through the Provincial Disaster Risk Reduction and Management Office (PDRRMO) together with the Office of the Provincial Fire Marshall (OPFM) conducted a decontamination operation at the Provincial Capitol on Saturday, June 6, 2020.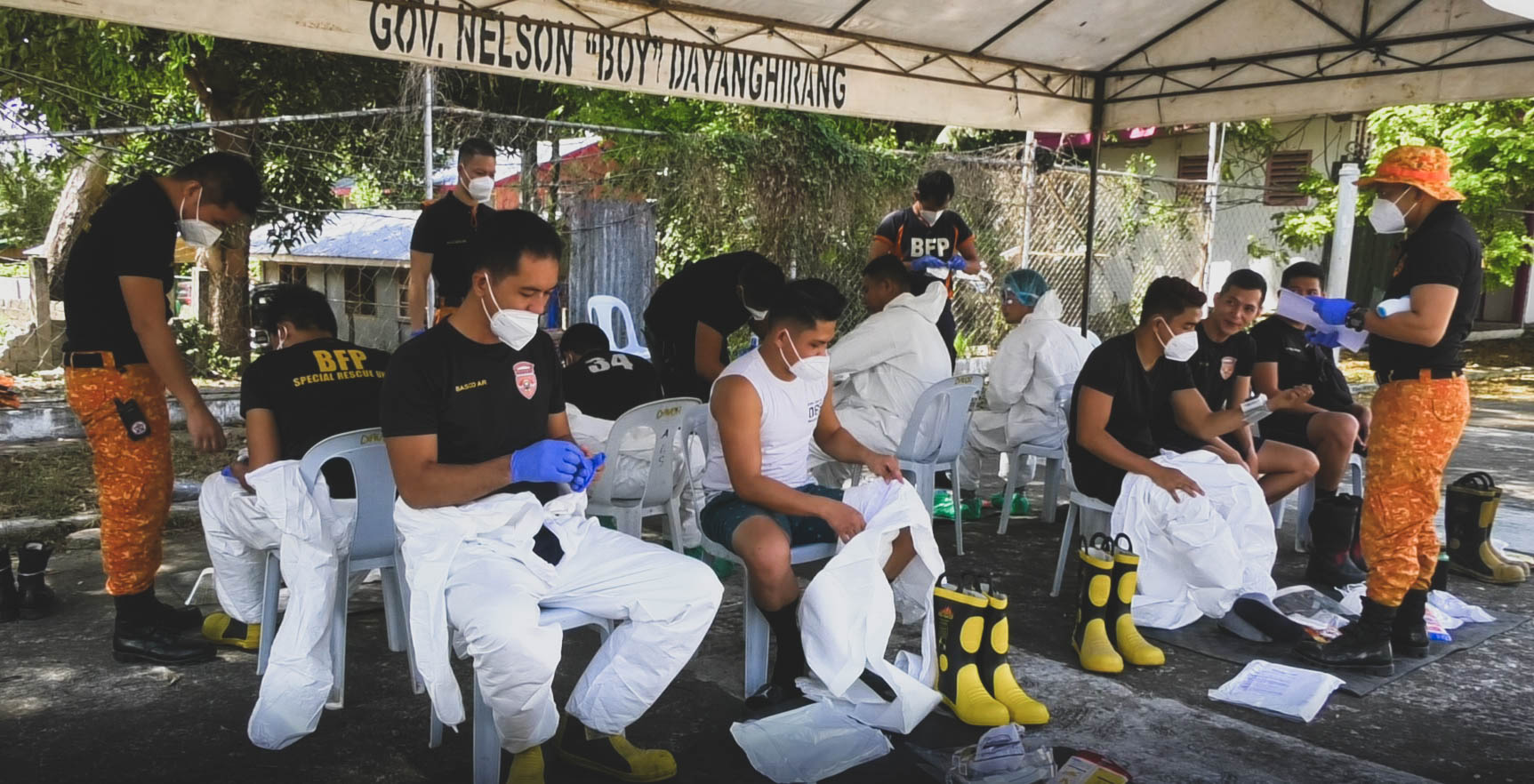 Donning full Personal Protective Equipment (PPE), trained personnel from the PDRRMO and Bureau of Fire Protection sprayed disinfectant solution on office furniture and various surfaces where microbes and viruses thrive.
The offices at the Provincial Capitol were the first to be decontaminated as these are the offices where huge volume of people normally go, particularly for assistance and other government transactions.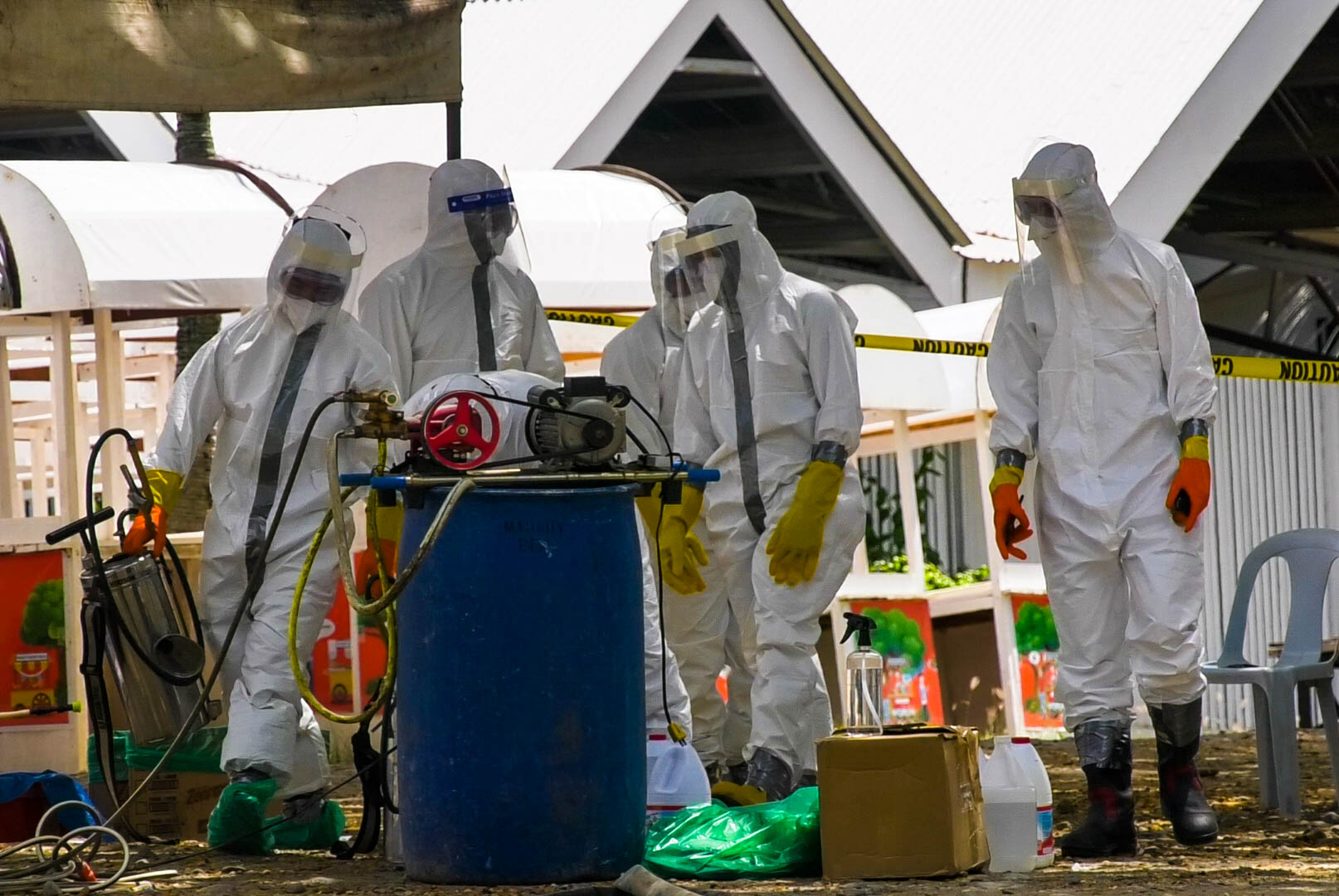 According to Fire Officer II Meljan Macatabog, Chief Operations of the Special Rescue of the OPFM Bureau of Fire Protection, decontamination operation is usually done in facilities, places, vehicles, or individual that are exposed to contaminants, especially infectious diseases. "Due to the threat of the coronavirus disease pandemic, decontamination operation was done at the provincial Capitol considering that the facility has a high risk exposure since people regularly come and go inside the facility," said FO2 Macatabog, who led the decontamination operation with 14 trained personnel from BFP and PDRRMO.
"This operation is one example of taking extra precautionary measures for the safety of the employees and clients," he added.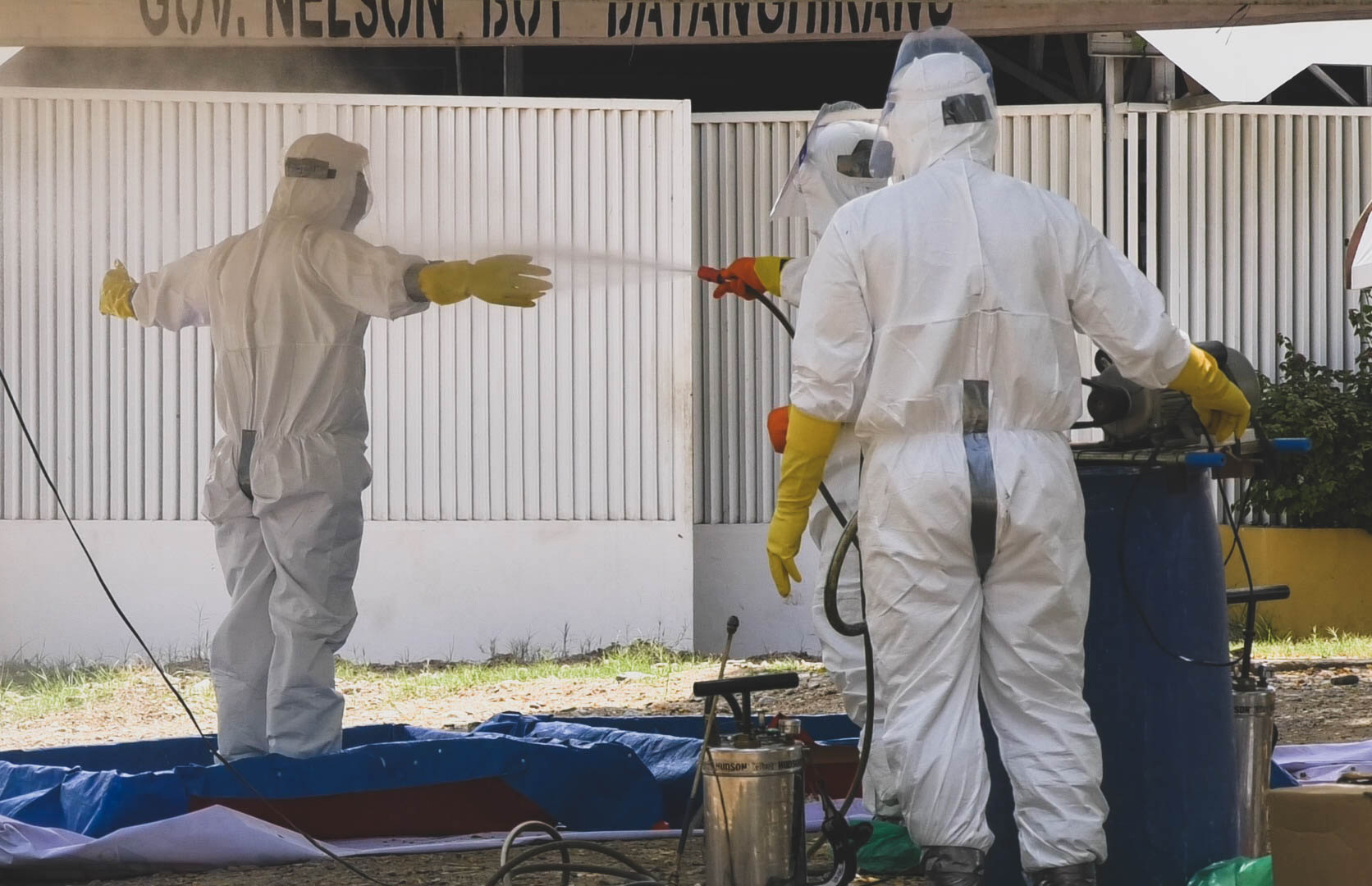 He said that all other public places like streets, parks, and other government offices where people regularly go will also be subjected for decontamination in the coming days.
The PDRRMO said that the decontamination protocols and biosafety hazards are now part of the new normal measures to ensure clean and well-sanitized workplace, thus, securing the health safety of all employees and its clients.
Meanwhile, handwashing sinks, pedal operated hand sanitizer, and foot baths, among others have also been installed at the Provincial Captiol to ensure observing of the standard health protocols. Photos by Franz Albo