DAVAO ORIENTAL — After being adjudged as one of the country's top rice producers for 2019, the Province of Davao Oriental was formally awarded as a National Rice Achievers Awardee.
The said award was conferred by no less than the Department of Agriculture Secretary William Dar during the awarding ceremony held via a live teleconference at the Department of Agriculture Bureau of Soils and Water Management (BSWM) Office in Quezon City, Manila, on Friday, November 27, 2020.
The award was conferred by no less than the Department of Agriculture Secretary William Dar.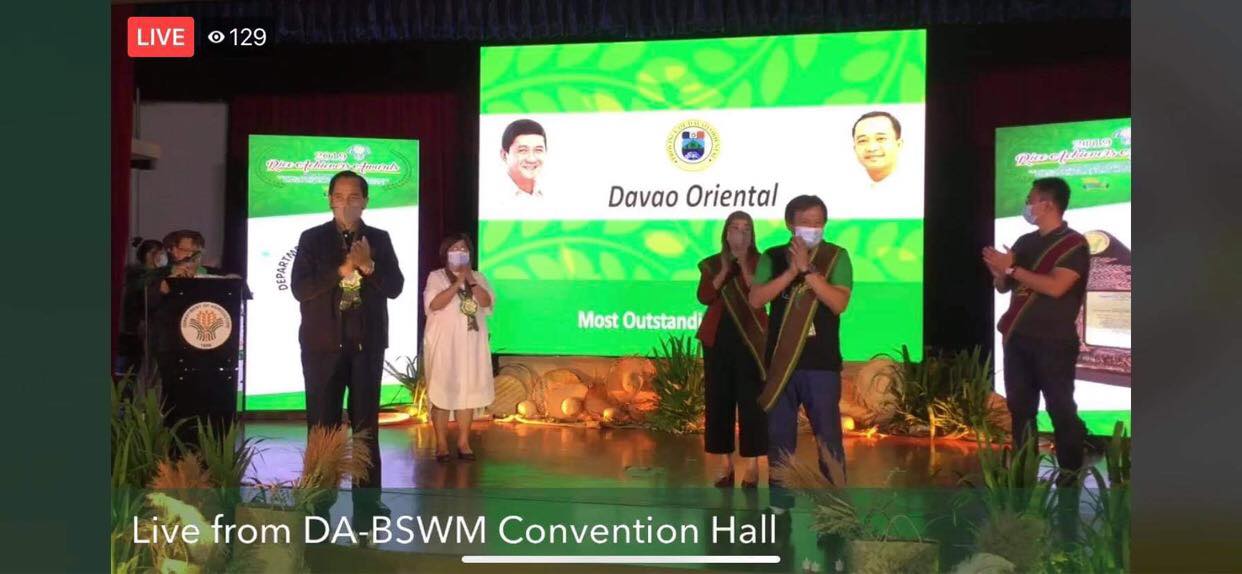 Provincial Agriculture Office Department Head Mr. Rotchie Ravelo said that this is the fourth year the province has been hailed as a national awardee. Davao Oriental received the same recognition in 2014, 2015, and 2018.
Along with the other 10 provinces in the country, Davao Oriental has been adjudged as a national rice achiever primarily because of its increased rice production.
In 2019, Davao Oriental exceeded the national average production target of 4.28 metric tons per hectare as the province's hit an average yield of 4.51 metric tons per hectare. With this, the province was able to contribute 0.38 percent to the country's total rice production.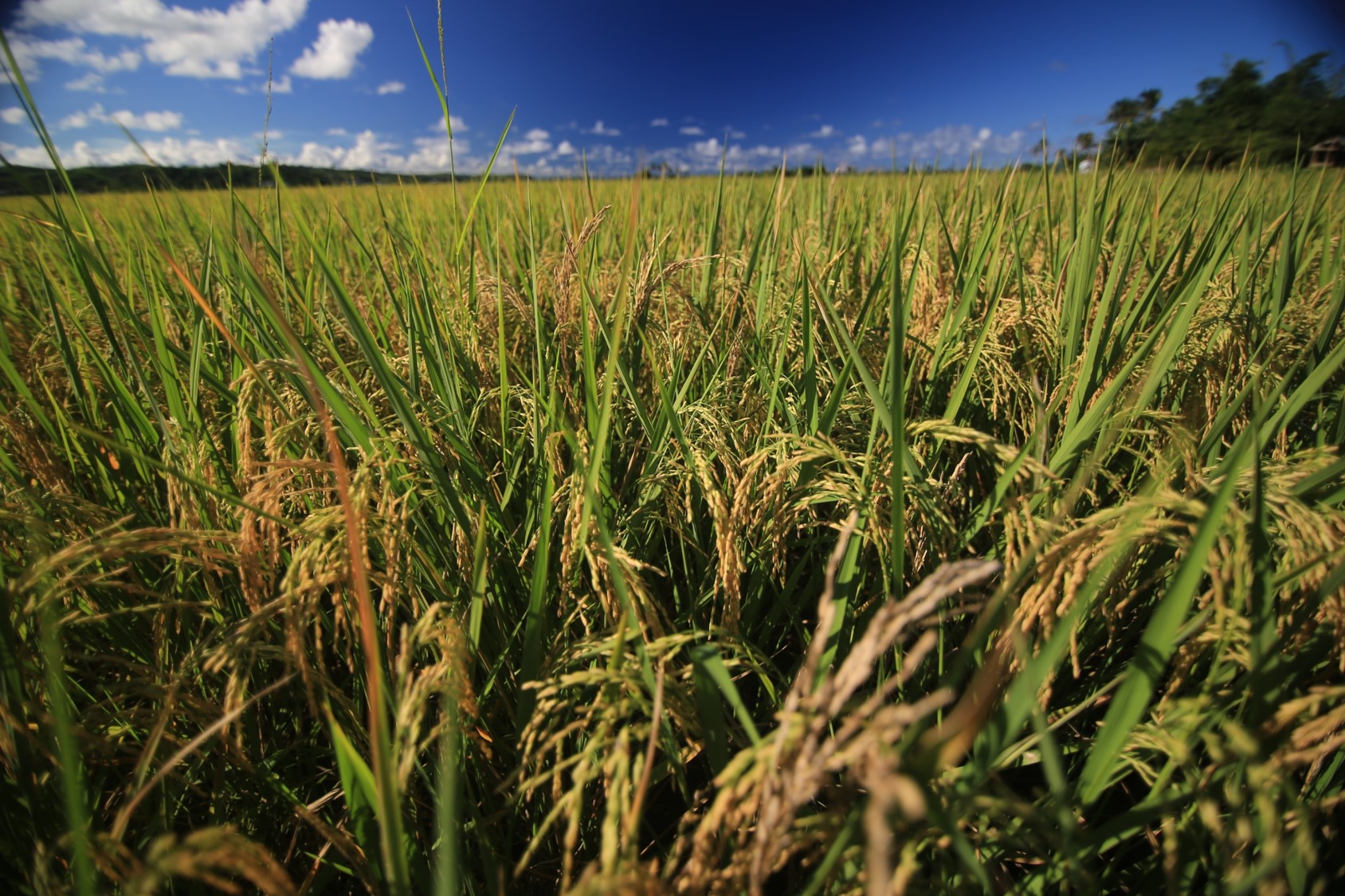 Mr. Ravelo said that the boost in rice production is also attributed to the local government's interventions which include the provision of services ranging from technology and extension, production support, credit and financing, provision of agri-infrastructure, machinery, and marketing support, among many others.
For bagging the National Rice Achiever's Award, the Provincial Government through the Provincial Agriculture Office received a cash incentive of P4 million last July 2020.
Aside from the province, also receiving the award is the Municipality of Banaybanay who received P1 million and two irrigator's association — Poblacion Banaybanay Division A Pilot Irrigators Association (NIS Category) and Taytayan Irrigators Association (CIS Category) — who also received P1 million each as a cash incentive.
Moreover, through its Rice Self Sufficiency Plan, the province aims to increase the areas planted to rice and achieve 90 percent rice self-sufficiency by 2022. It also aims to improve its rice productivity and increase the income of farmers. Currently, Davao Oriental has a potential area of 20,000 hectares for rice production.
While Davao Oriental has been a consistent Rice Achievers Awardee at the national level, it has also been a top performer in the agriculture sector producing Gawad Saka Agri-Achievers over the years consisting of farmers and PAGRI employees who received special distinction for their excellent performance and dedication in their respective fields.
Governor Nelson Dayanghirang commended the farmers of Davao Oriental who, through their toils and efforts, feed the people. "Despite the COVID-19 pandemic, the provincial government vows to remain steadfast in helping our farmers whom we all depend on to produce food for our people," Gov. Dayanghirang said.
Under his administration, the provincial government has provided a subsidy to farmers in terms of the planting and provision of fertilizers and pesticides, among many others. | KLD