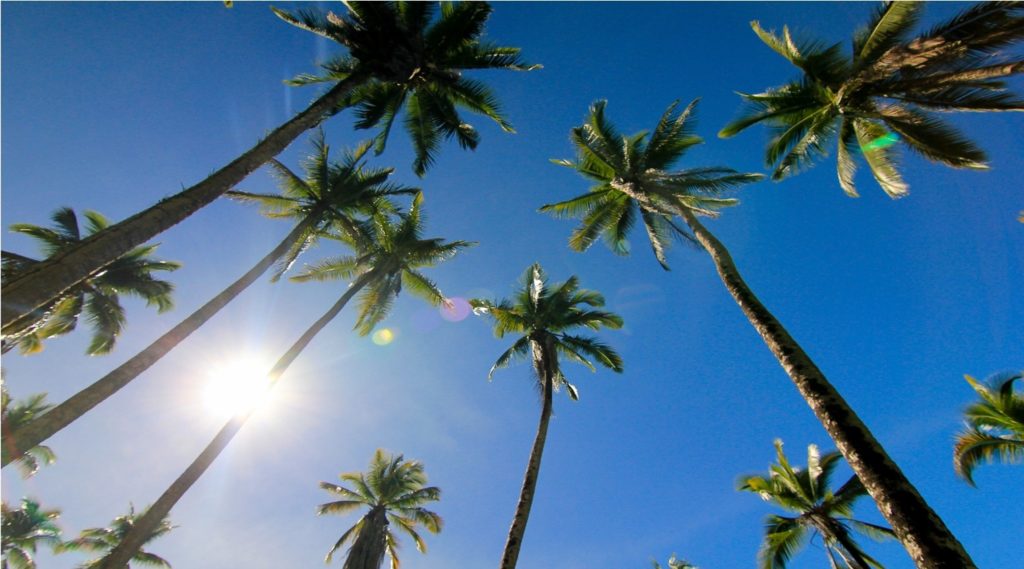 Coconut Industry
Industry Background/Situationer
Coconut is one of the most important crops in the country because of its versatile uses. It substantially contributes to local income and foreign exchange earnings. The Philippines is still enjoying as one of the world's leading suppliers of traditional products which includes copra meal, coco oil, activated carbon & coco coir. From a declining industry caused by the unstable price of copra in the world market, the industry recovered and the situation was reversed when high-value products were developed, expanded and diversified. Among the products that are now penetrating
markets are virgin coconut oil, coco methyl ether, coco peat, coco drinks, coco food products, and handicraft items. Coco- based food products are fast gaining recognition because of its health and aesthetic values. Not to mention the fact that people now are shifting to more natural, & healthy foods.
Davao Oriental is once considered as the emerging coconut country. But with the catastrophic occurrence wiping a significant number of coco trees in the landscape, the province will surely double its efforts to become one. However, the efforts of the PCA cannot be discounted, as the number of coconut trees planted are fast rising in number. Surprisingly, the latest records from the PCA disclosed an average production of 1.303 metric tons/ hectare/ year, where a slight decline from the previous average annual production of 1.4 metric tons/hectare/year.
One of the setbacks suffered by the industry in the last ten years was the closure of the International Copra Export Corporation (INTERCO), a crude oil and copra pellets mill/exporter operating in the City of Mati. As impact to said closure, major businesses operating within the province also suffered setbacks and losses. One of these is the franchise holder power distribution company, where the INTERCO gets its power requirement for its milling operations. However, with the province' competitive advantage, one can still explore new opportunities with the industry both in the domestic and export markets.
Investment Opportunities
Coco gifts, toys, housewares making
Coco diesel processing
Activated carbon processing
Coco coir & coco peat processing
Virgin coconut oil processing
Integrated coconut processing
Coco-based food processing
Coco briquettes production
Integrated coco oil
Nutraceutical processing plant
Coconut production area for
Hybrids/macapuno production
Quick Facts
Land Area: 516,446 ha
Total Agricultural Area: 315,600 ha
Total Area Planted to Coconuts: 201,956.84 ha
Total No of Barangays: 183
Total No of Coco Farmers: 274,348 Farmers
Total No of Coconuts Planted: 20,489,996
Existing Players
74,348 Coco Farmers
Copra Traders
3 Coco Coir Processors
Coco Coir Exporters
1 Geo-textile Producer
1 VCO Producer
Coco Novelty Makers
Coco Lumber Dealers
Granulated Charcoal Trader
Coco Charcoal Makers
Fresh Young Coco Retailer
Whole Coconut Buyers
Backyard Dehuskers
Micro Food Processors
Farm Laborers
Coco Sugar Plant
Existing Facilities in Davao Oriental
Copra Dryers
Geo-textile plant
Decorticating plant/machines
VCO processing facility
Dehusker
Laborers
Domestic and Export Market Potentials
Coconut oil
Coco diesel/biofuel
Copra meal/pellets
Desiccated coconut
Virgin coco oil
Coco fiber /sheets
Geo-textile
Coco peat
Coco-based food products (juice, candies, jam, flour, sugar, milk, nata de coco)
Coco gifts/toys/housewares (baskets/trays)
Granulated charcoal
Coco wine (Lambanog & tuba)
Coco food seasonings (vinegar sauce)
---