DAVAO ORIENTAL – – Strongly clinging to the ultimate goal that there should be 'no child left behind' in the government's anti-polio campaign, the Provincial Government, Local Government Units, and the Department of Health recently rolled out the third round of the 'Sabayang Patak Kontra Polio' massive Immunization.
Health personnel have been deployed to the communities to roll out the campaign which started on January 20 and will end on February 2.
Provincial Health Officer II Dr. Herminigilda Nartates said that for the third round, children five years old and below will again be given the monovalent anti-polio vaccine.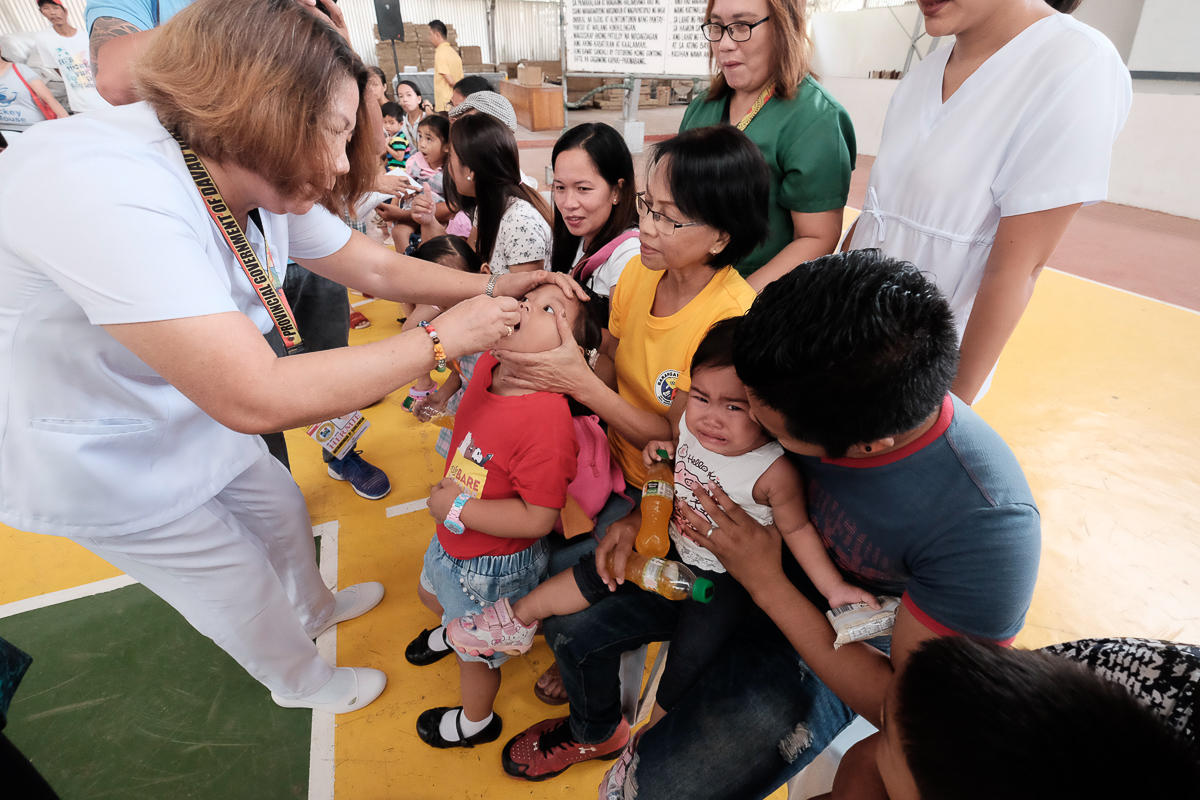 "It is still the monovalent anti polio oral vaccine that will be given to the children. And this time, we are doing door to door immunization. Though we still have our fixed sites like health centers, hospitals, gyms, terminals, but this time, our teams take the extra mile in really walking from house to house, especially in the far-flung barangays, and see to it that every child gets vaccinated," she explained.
Nartates furthered that if a child was not immunized for some reasons, "the health team will definitely go back and immunize the child, and even those whose parents refused to the vaccination of their children, the teams will get back to them, as the oral vaccination is until two weeks."
For the Sabayang Patak program, the DOH has set targets, in terms of population, which the the local health units are trying to meet.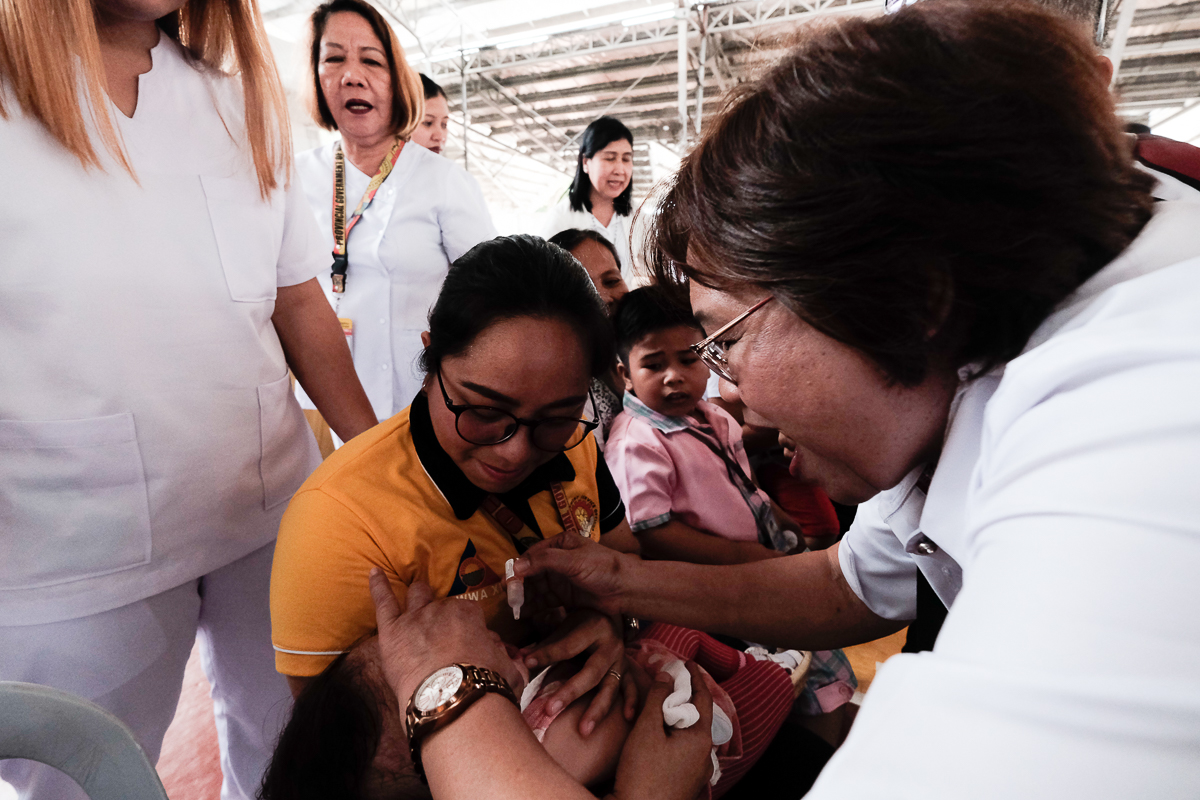 "If we base the accomplishment on the targetted population, certainly, we will be behind the target and that is to be expected. But we have also the actual target. In here, if we do not reach 95 percent, it does not mean that we are far behind. Even with the 88.4 percent that we achieved in the last round, the assurance still holds, no child is left behind," she added.
To maintain effectivity in the implementation of the program, the Provincial Health Office had established a Sabayang Patak Kontra Polio "war room" at the Davao Oriental Provincial Medical Center compound.
"In the war room, we receive the data from the local government units' health offices, particulatly on the number of children they were able to immunize in a day. We stay at the war room even until 7 in the evening. The first week is really intensive, and the next days are for evaluation. We get to know here how many refused, and how many were not vaccinated, so we will be more precise with our next move, " she furthered.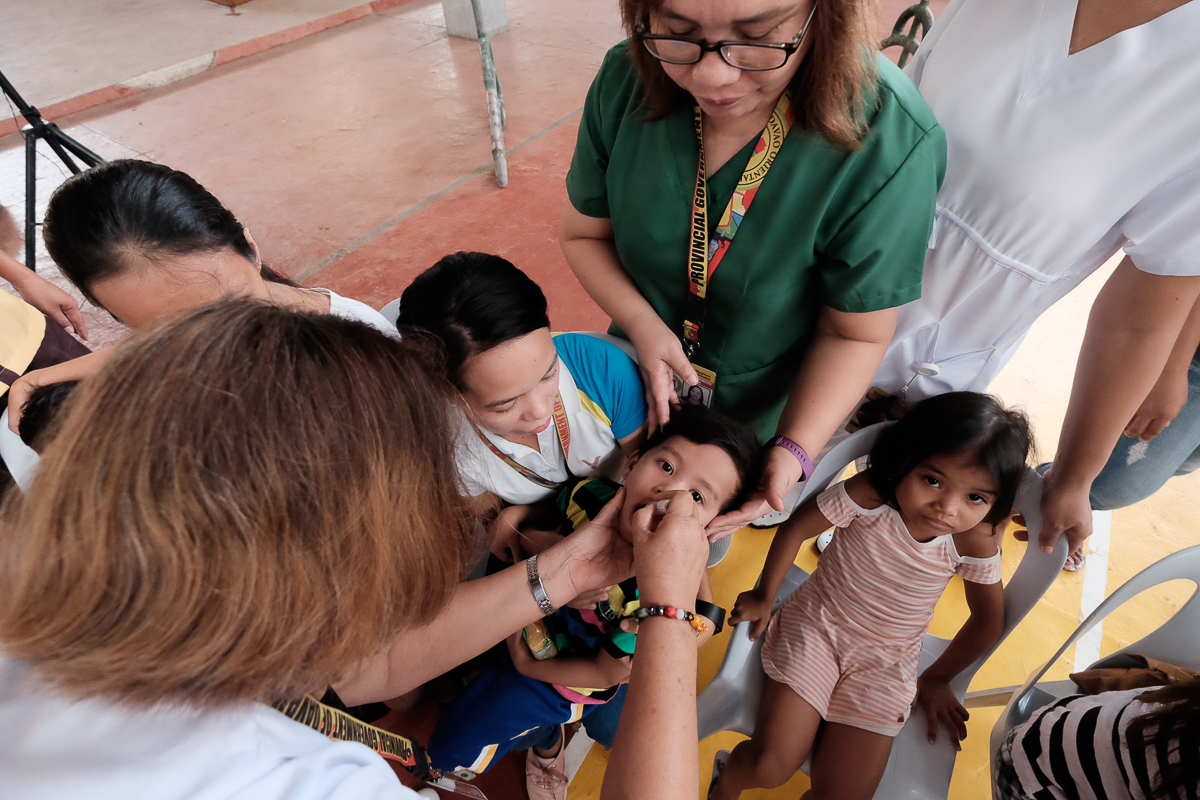 Nartates thanked the parents who were very cooperative and compliant, and appealed the support of those parents whose children are not yet immunized. "Afterall , the program is for their children," she added.
Earlier, Gov. Nelson Dayanghirang called on the parents to have their children vaccinated. By Neela Duallo/Photos by Eden Jhan Licayan