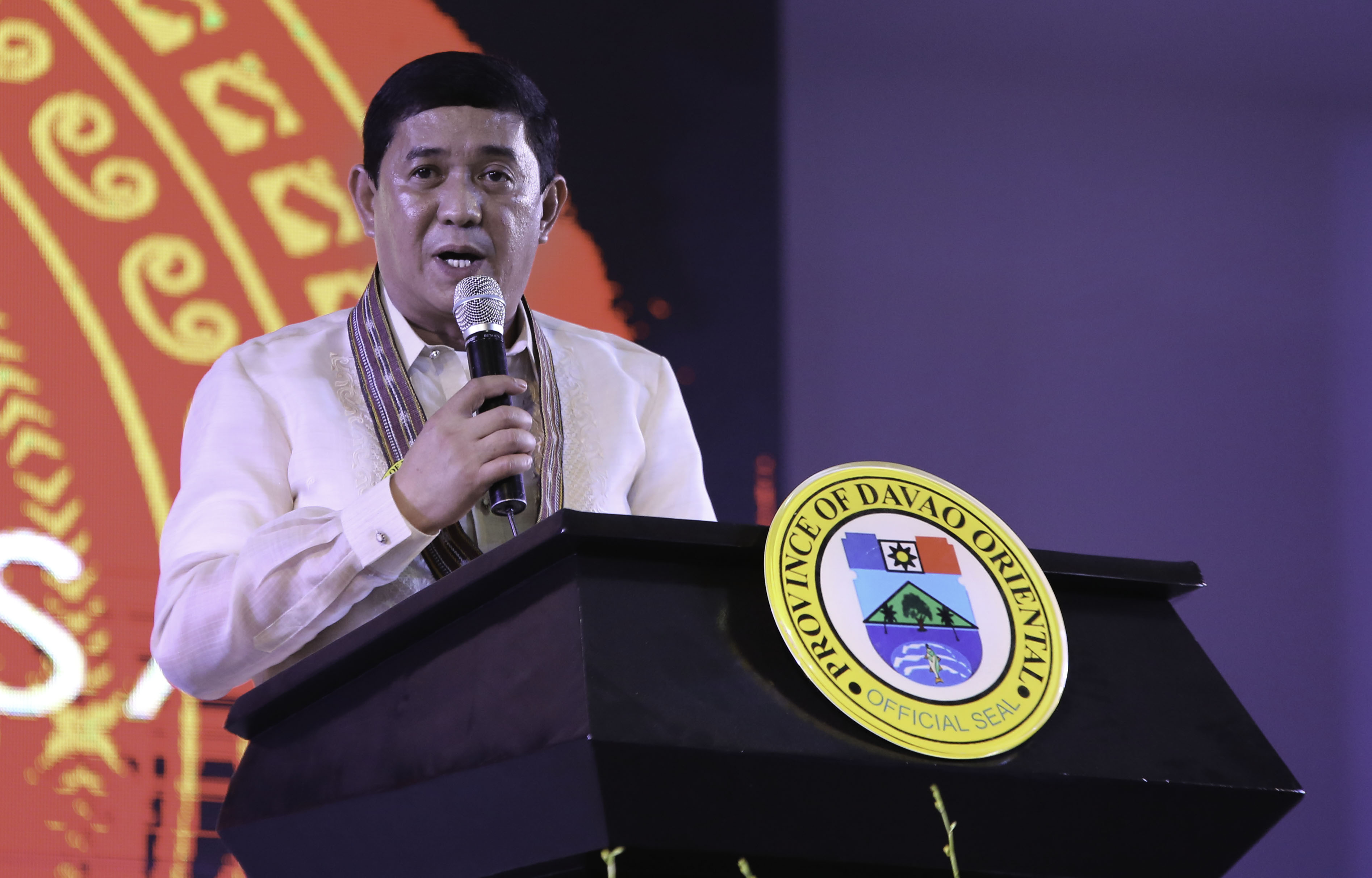 THE PROVINCIAL GOVERNMENT

of Davao Oriental
About Governor Nelson Dayanghirang
GOVERNOR NELSON DAYANGHIRANG
He can easily be described as a strong leader, a humble public servant, and a true visionary.
Driven with passion and aspiration to take his people along the path of true peace and prosperity, he initiated groundbreaking initiatives that truly made a difference in the lives of his constituents.
Hailing from his hometown of Manay, Davao Oriental, where he spent most of his political career that honed his leadership, Governor Nelson Lechoncito-Dayanghirang has an intensive background as a public servant.
In his early days in politics, he served as a Punong Barangay, became ABC President, and in the ensuing years became a Sangguniang Bayan Member. Eventually, with his people's support and trust, he rose to become the Municipal Mayor of Manay for three consecutive terms.
He later entered the provincial political arena and became a member of the Sangguniang Panlalawigan for two terms. Instead of running for the same position, in 2007, for his third term, he emerged victorious as a member of the House of Representative for three consecutive terms, representing the first district of Davao Oriental.
Armed with the same passion and drive for development as the Former Governor Corazon Malanyaon, who later becomes his predecessor as Governor of the province, he embarked on a wider political journey and accepted the challenge and huge mandate from the people to serve as the next Local Chief Executive of the Province of Davao Oriental.
Under his leadership, over two years now, he relentlessly pushed for an inclusive governance which paved way for the intensified and meaningful participation of all stakeholders as he strongly believes it is the key behind any successful government.
His flagship program Nagkakaisang Lingkod-Bayan ng Davao Oriental Barangay Outreach Caravan, which is now being modeled and benchmarked as an effective local peace and development strategy in the country, is a concrete example of a participative governance he is trying to espouse, wherein main players in the government respond to the urgent needs of the people.
Despite the many challenges such as the limitation in resources, he proved that effective governance can still flourish given the right heart and the right attitude.
His strong belief that the government should continue to operate with only the people's interests in mind stems from his strong commitment to wield a genuine public service that is truly responsive to the needs of the people.
---