Just a few meters away from the sea, Nelly Wenceslao fixes all her gears outside her modest home in the vibrant fishing community in Sitio Bundas, Barangay Bagumbayan in the coastal town of Lupon, Province of Davao Oriental, as she prepares to set sail later in the evening to spend the night fishing.
For decades, 45-year old Nelly is no stranger to the hard life of a fisherfolk. At a tender age of seven, her father tags her along as he fishes. Growing in a fishing household, young Nelly had honed her skills required in the trade while deepened her love for the high seas that provided livelihood for the people in her small coastal village.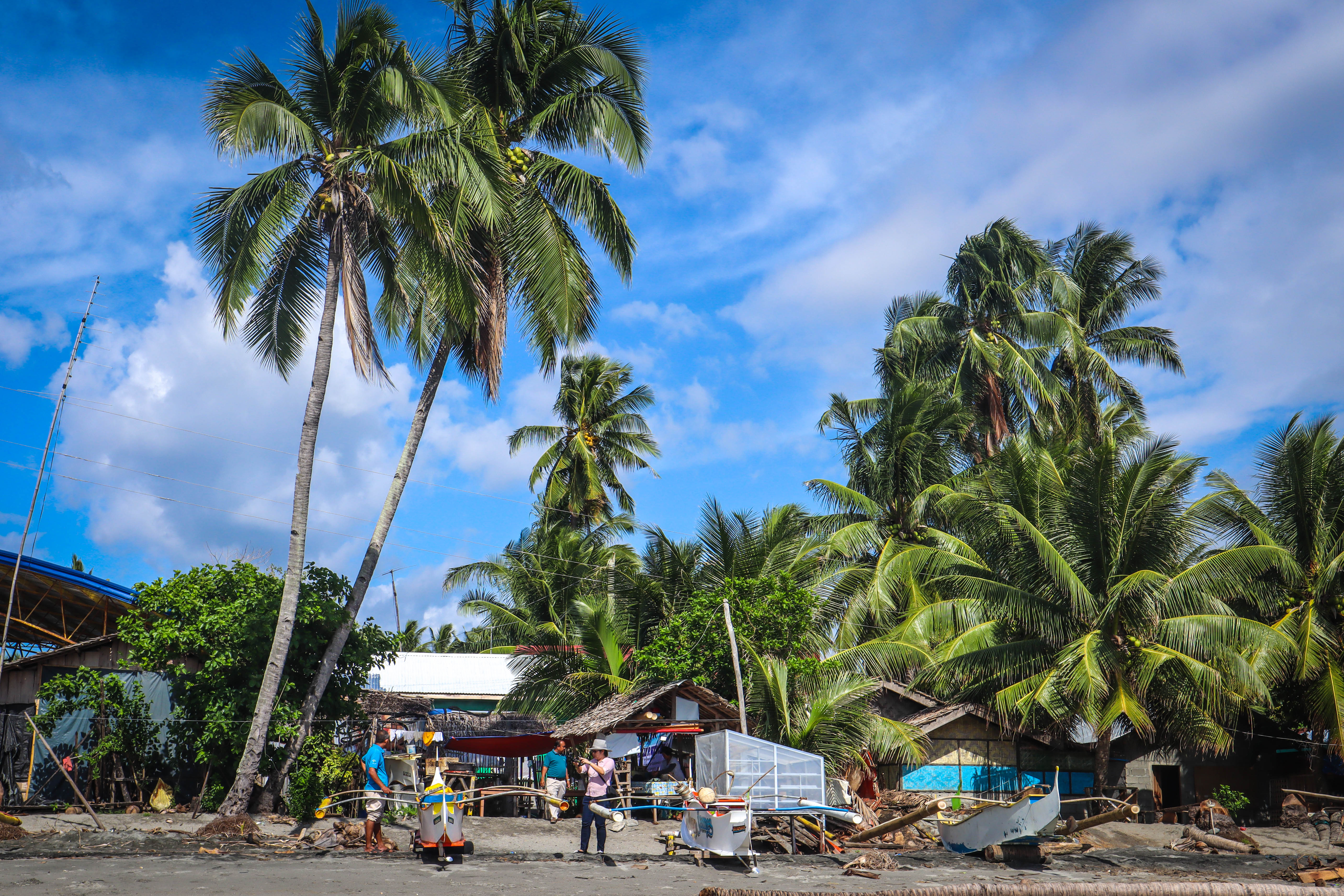 Although, for a while, she worked at canning factory in General Santos City, she eventually returned to her village, back to the life she was used to and to the job she had learned to love – fishing.
With her father now old and unable to work, it's up to Nelly to continue the family trade. Aboard her small banca, she ventures out to sea alone.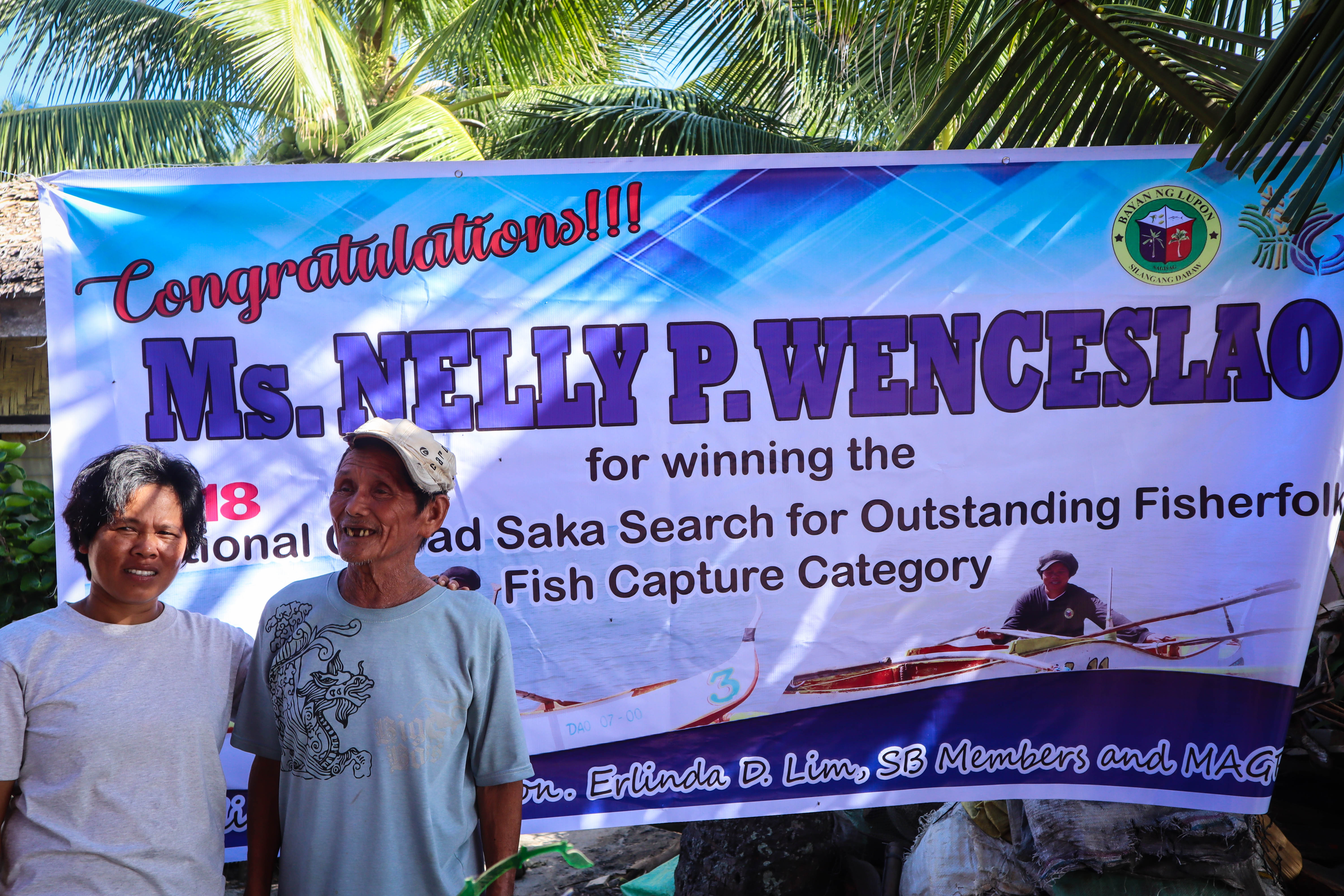 Although there are times she fish at daytime, Nelly prefers fishing at night most of the time to catch squids. "I usually set off at three in the afternoon and spend the entire night at sea and come back early in the morning," she said.
Aside from catching a variety of fishes, squids are at Nelly's top-list, owing to the technique she developed over the years, making her a local expert when it comes to catching this in-demand high-value delicacy.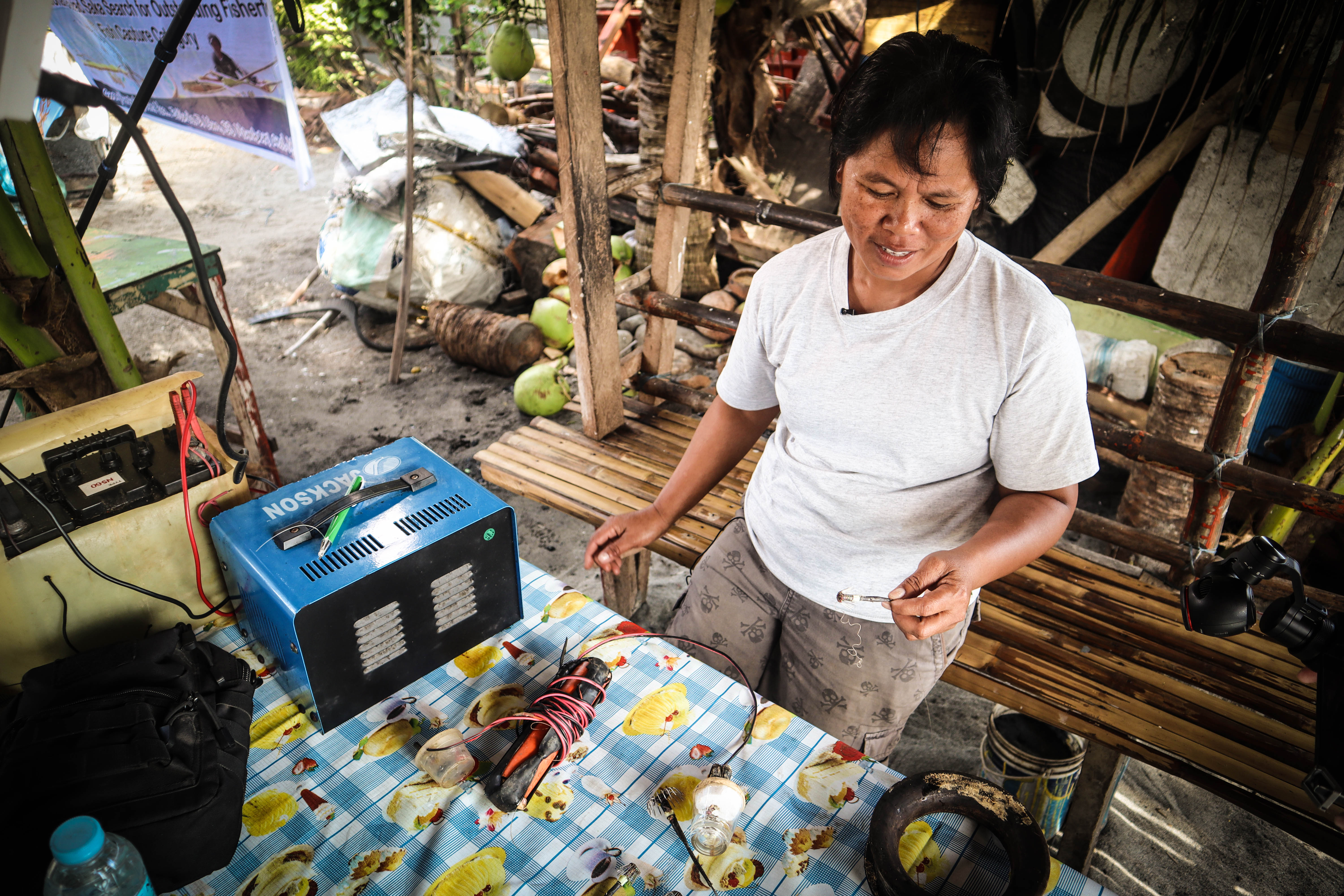 Knowing that squids are attracted to lights, Nelly, personally hand-made improvised lures out of simple household items. She uses an improvised flasher and fishing barb to attract the shy and elusive squids. "The first time I used the flasher, I caught lots of squids. I was really amazed," she narrated elatedly, noting how happy she was when she filled the container with her catch.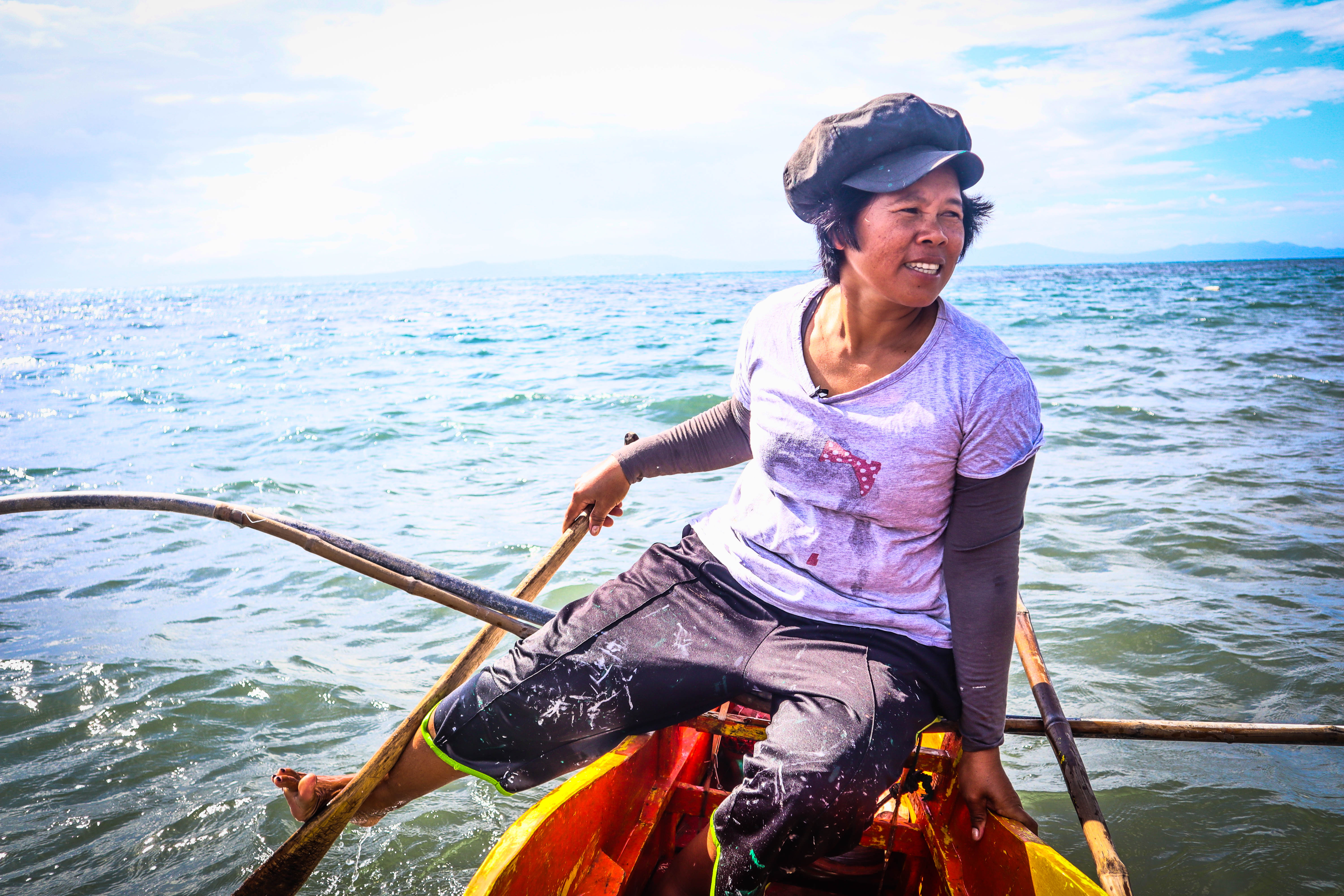 She may seem an ordinary fisherfolk, but what made Nelly stand out is her ingenuity. Her resourcefulness and innovation in fishing, said Municipal Agriculture Officer of Lupon Rabiole Pantalan, became the basis of why she was cited as the National Winner for the 2018 Gawad Saka Search for Outstanding Fisherfolk under Fish Capture Category.
For a good day's catch, Nelly brings home a maximum of 20 kilos which could earn her around 100 pesos per kilo, depending on the current local market price.
IMPACT TO THE COMMUNITY
But Nelly is not the only one who is making income. At times, when the price is low, Nelly dries squid which sells at a fairly higher price than the fresh ones. This gives additional income to some of her neighbors who she hires to skin the squids she dries.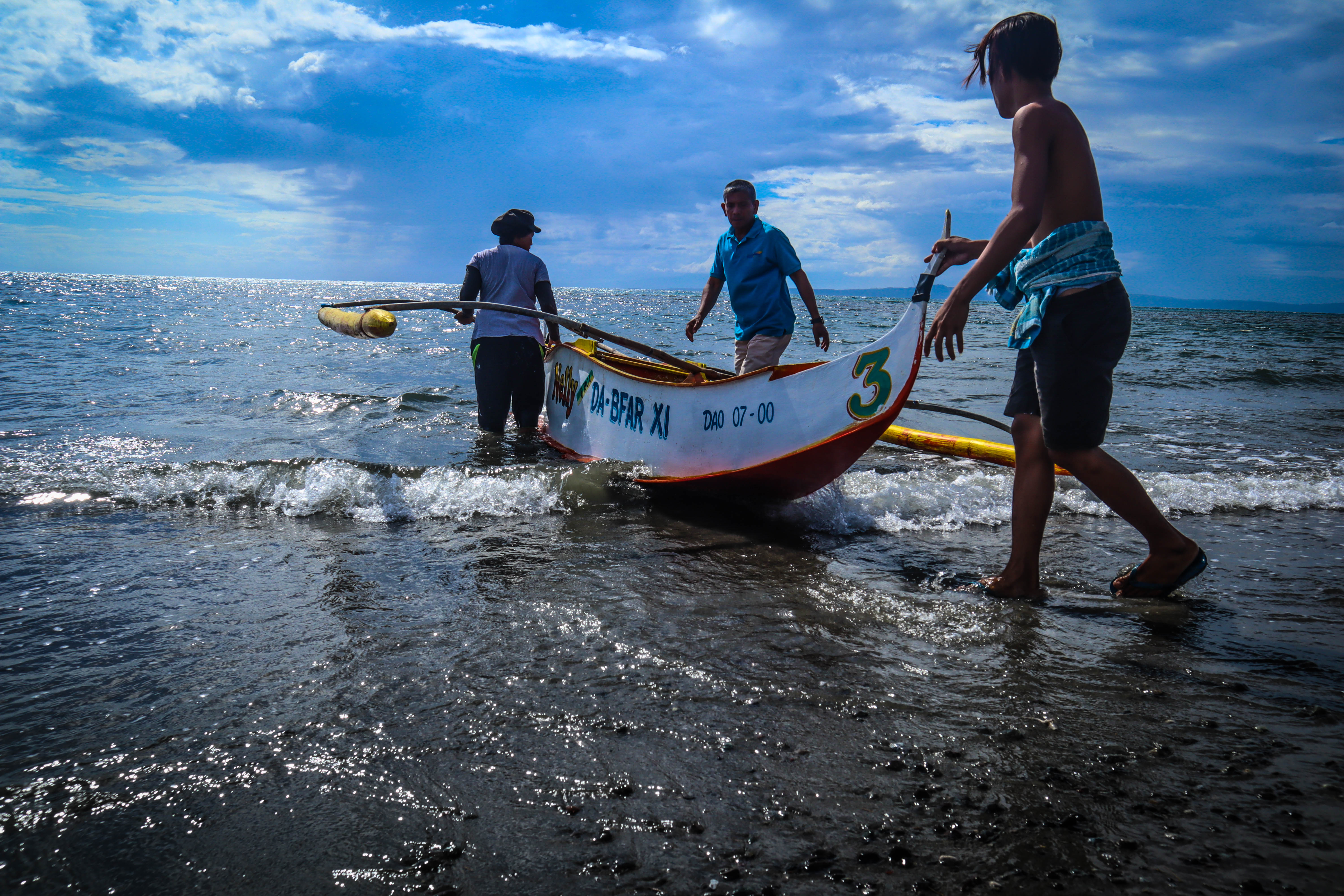 Without children of her own, Nelly helps her siblings by supporting their children's education. Her nephew whom she supported has just passed the Fishery Technology Licensure Exams and is now working helping his other siblings.
With years of saving up, Nelly now owns a sari-sari store in her home which her sister helps run.
To her community, Nelly becomes an inspiration. She also shares her knowledge to other fishermen and teaches them how to make improvised, low-cost lures and all that she learned from years of fishing.
GOVERNMENT AID
Amidst all the hardships— fighting off waves when she goes offshore, bearing the heat of the sun during the day and the biting cold in the night, and braving the unknown dangers of lurking creatures deep beneath the high seas— Nelly's hard work did not come unnoticed.
The government, through the Bureau of Fisheries and Aquatic Resources (BFAR) provided Nelly with a motorized banca, which for her became a game-changer in the way she fish.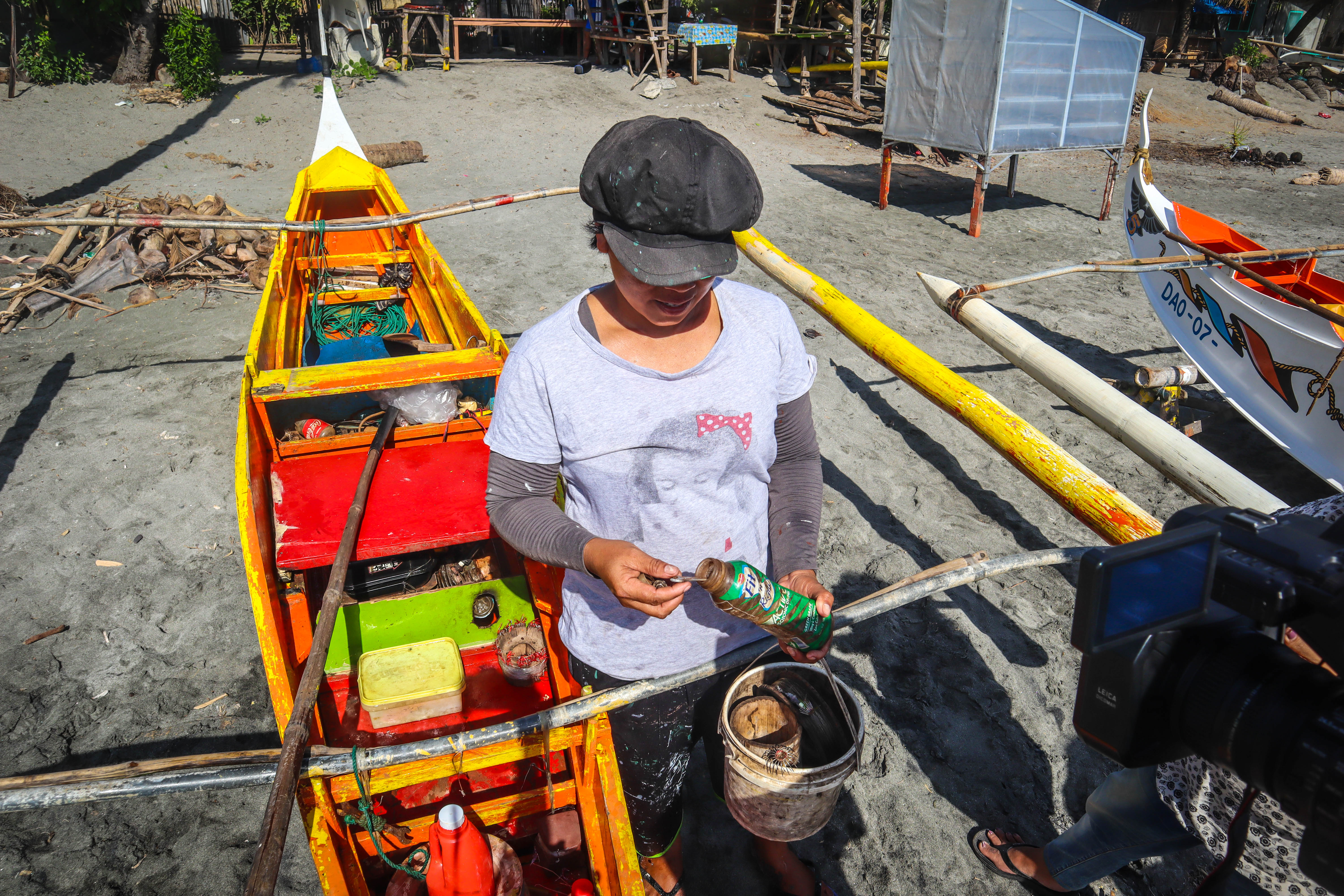 Some technical assistance was also offered by the Municipal Agriculture Office and Provincial Agriculture Office which also helped Nelly in her success.
"I really value and treasure what the government gives me," she said, saying she is grateful of the government's assistance although she has been self-sufficient for many years.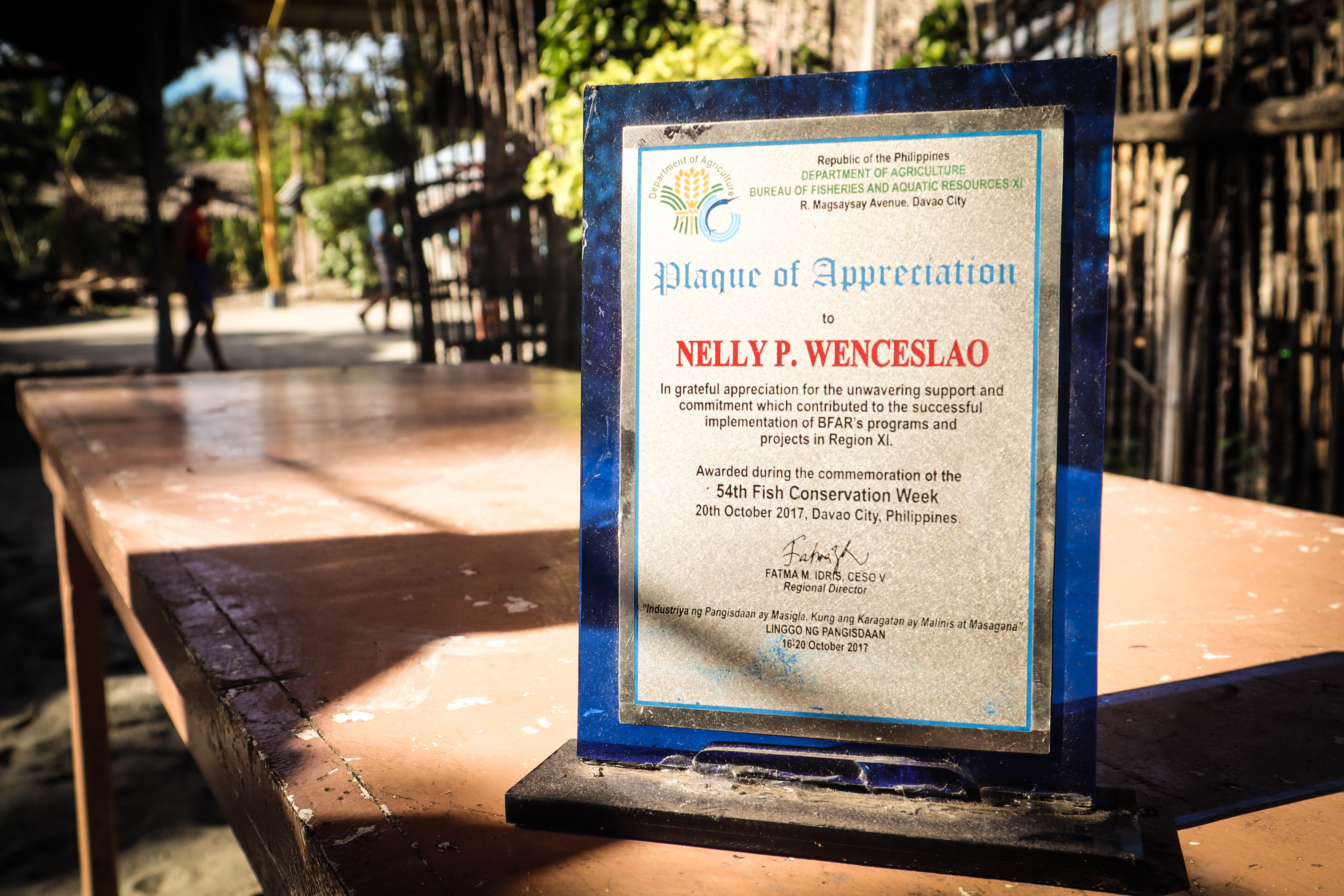 For the municipality of Lupon and the Province of Davao Oriental, Nelly has given her town and province a huge honor. For her neighbors, she is a source of pride – not only for her success as a fisherfolk that given value to traditional fishing but also as an awe-inspiring woman role model who defied the odds – like her gender and social status – to become a story of success.
In January 2019, Nelly is one of the few other farmers and fisherfolks in the country who will be honored and receive the prestigious Gawad Saka award to be handed over by no less than President Rodrigo Duterte in Malacañang during the awarding ceremonies dubbed as Parangal sa Natatanging Magsasaka at Mangingisda.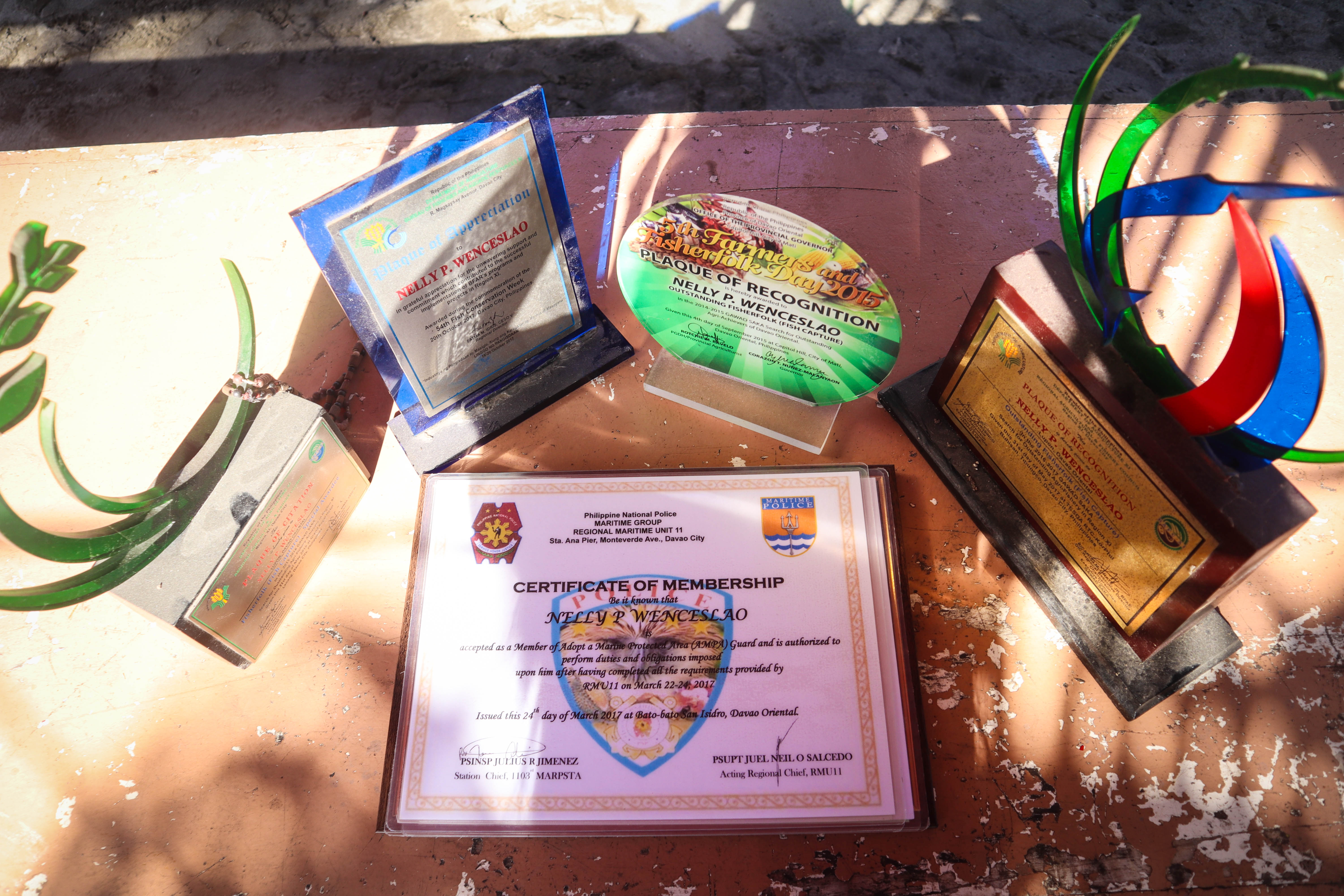 Nelly, who is set to receive a price money, said she is planning to build a bigger motorized banca to accommodate more persons and to more catch.
Looking back on her past experiences aboard a light fishing boat using only a paddle to go to sea and to shore, Nelly looks at her life with pride and humility. Pride that she was able to surmount challenges and odds and humbled of being celebrated and even granted an honor for doing a job she has been doing her entire life.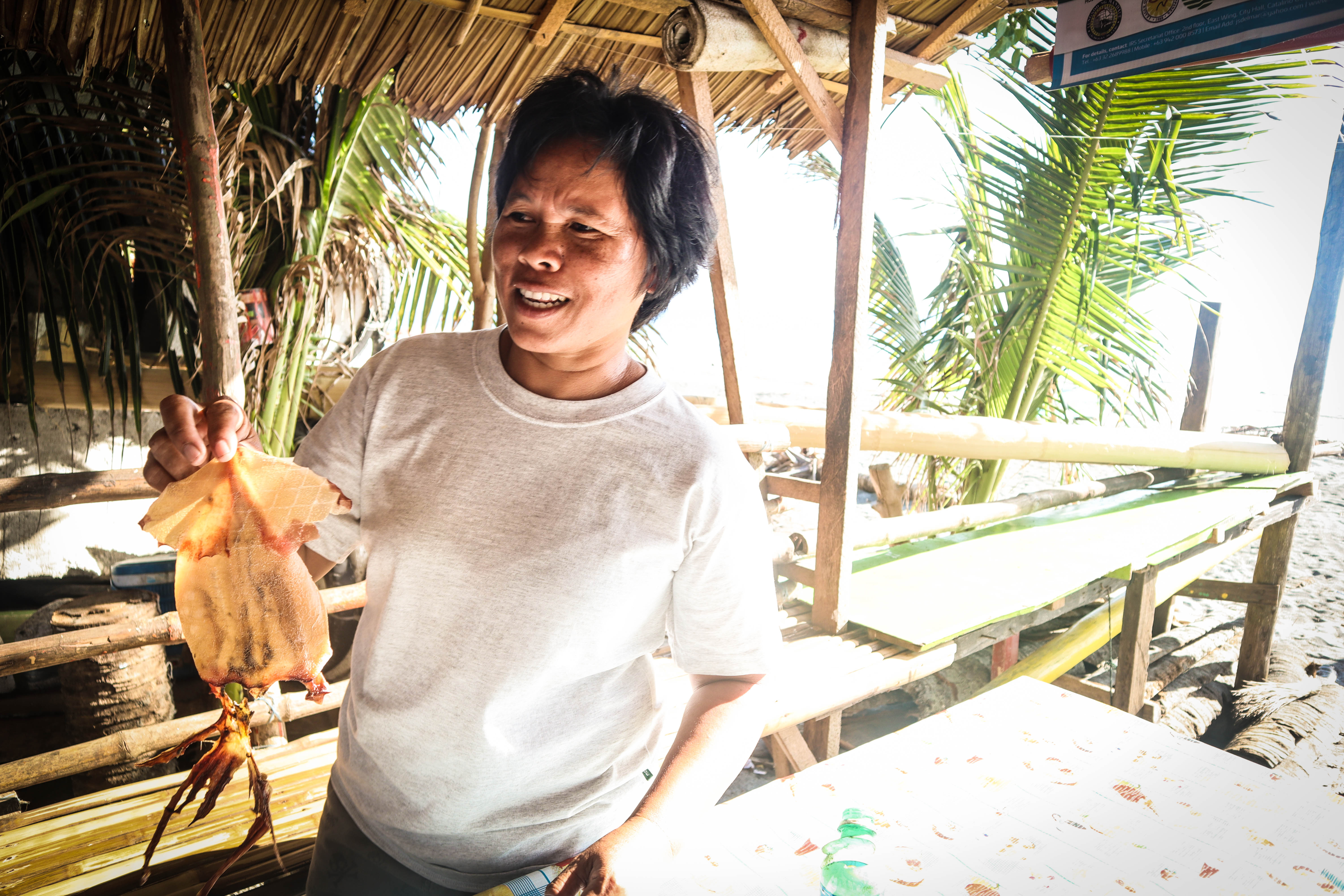 "In this life, we really need to improvise if we want to survive and thrive," Nelly remarked, saying that although she was born into a hard, she chose not to let life's hardships bring her down. She chose to persevere and innovate. "I can't be thankful enough. This is the life I was born to, a life God given me."
Nelly has indeed proved that one has to fight the tide of life rather than just drift along with it. Photographs by Rhea Shane Laureano