For the residents of Sitio Sigang and its nearby sub-villages situated in the hinterland village of Maragatas in the municipality of Lupon, their newly fixed road is truly an answered prayer.
Through the province's road-widening project, the 10-kilometer road from the village proper of Maragatas to Sitio Sigang is now passable to motorcycles. Other vehicles such as pick-up trucks can also pass through during the dry season.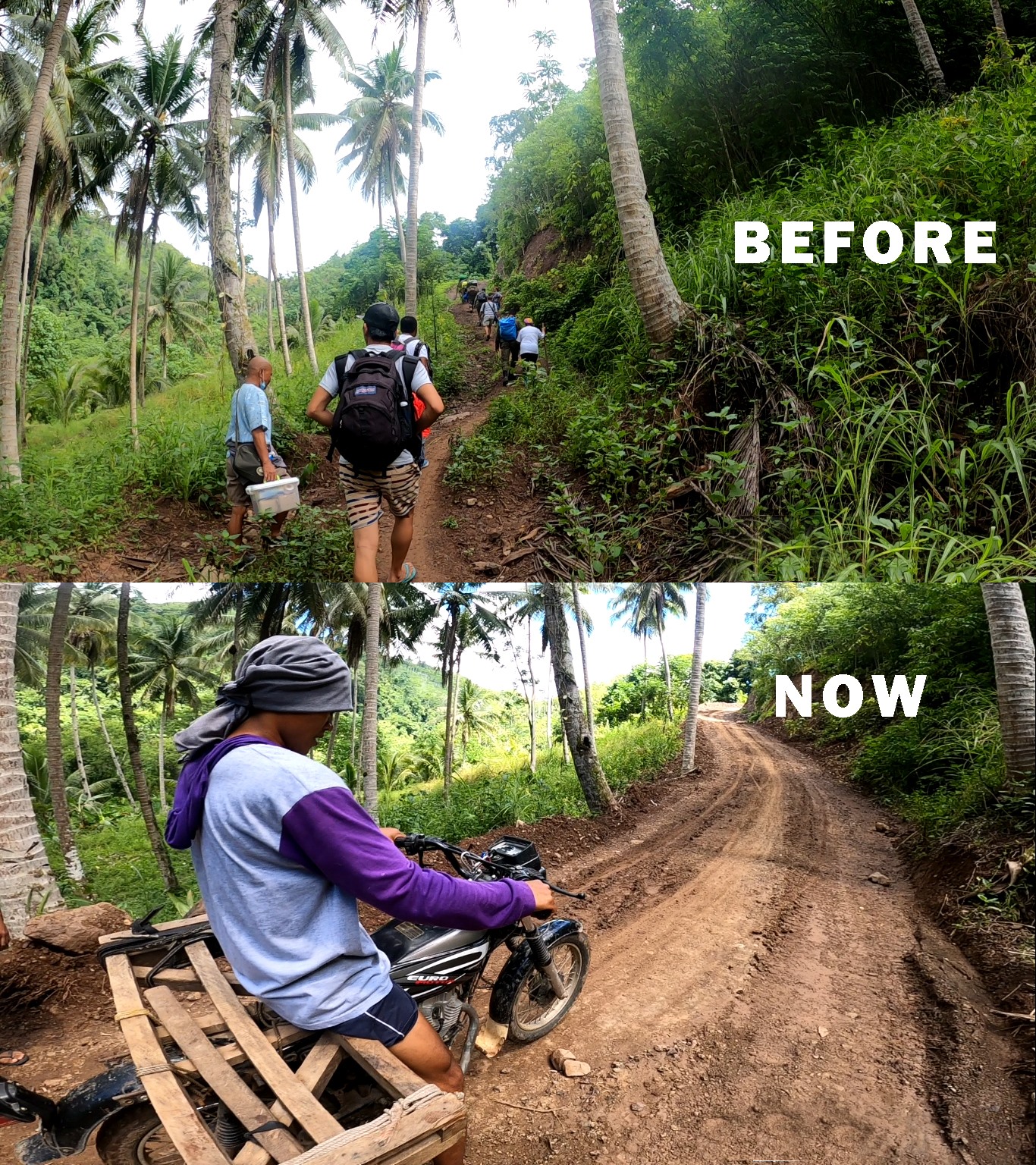 The residents here say that the road has provided them a huge relief. Before the road widening project, they say that the road going to Sitio Sigang is inaccessible to vehicles, leaving residents here resorting to hiking for around 2 hours while carrying their heavy packs just to reach the sitio.
Edgar Manikog, 29, a resident of Sitio Sigang said that before the road was fixed, most of the people here used to ride on horses to transport their goods to the village proper. "𝑇𝑢𝑛𝑔𝑜𝑑 𝑎𝑛𝑖 𝑛𝑔𝑎 𝑘𝑎𝑙𝑠𝑎𝑑𝑎, 𝑚𝑎𝑘𝑎𝑝𝑎-ℎ𝑢𝑙𝑎𝑦 𝑝𝑜𝑑 𝑎𝑚𝑜𝑛𝑔 𝑚𝑔𝑎 𝑘𝑎𝑏𝑎𝑦𝑜 𝑘𝑎𝑦 𝑚𝑎𝑎𝑔𝑖𝑎𝑛 𝑛𝑎𝑚𝑎𝑛 𝑢𝑔 𝑚𝑜𝑡𝑜𝑟 𝑎𝑛𝑔 𝑘𝑎𝑙𝑠𝑎𝑑𝑎. (Because of this road, our horses can now rest [from the heavy load] since we can already use our motorcycles," said Edgar, who only acquired his motorcycle when the road was opened. "𝑀𝑎𝑝𝑎𝑠𝑎𝑙𝑎𝑚𝑎𝑡𝑜𝑛 𝑚𝑖 𝑘𝑎𝑦 𝑚𝑎𝑜 𝑗𝑢𝑑 𝑛𝑖 𝑎𝑚𝑜𝑛𝑔 𝑑𝑎𝑚𝑔𝑜. (We are very much thankful because this has been our dream," he added.
Residents here, who are mostly farmers, also say that before the implementation of this road widening project, their produce could not even reach the market, especially during the rainy season. "𝐿𝑎ℎ𝑖 𝑟𝑎 𝑗𝑢𝑑 𝑎𝑛𝑔 𝑘𝑎𝑙𝑠𝑎𝑑𝑎 𝑠𝑎 𝑢𝑛𝑎. 𝐴𝑛𝑔 𝑎𝑚𝑜𝑛𝑔 𝑝𝑟𝑜𝑑𝑢𝑘𝑡𝑜 𝑚𝑎𝑔𝑙𝑖𝑠𝑜𝑑 𝑢𝑔 𝑔𝑎𝑤𝑎𝑠 𝑙𝑎𝑏𝑖 𝑛𝑎 𝑢𝑔 𝑏𝑎ℎ𝑎. 𝐾𝑢𝑛𝑔 𝑠𝑎𝑔𝑖𝑛𝑔 𝑚𝑎ℎ𝑖𝑛𝑜𝑔 𝑛𝑎𝑙𝑎𝑛𝑔. (There's really a big difference. Before, the road is not passable. We cannot transport our produce especially when it floods. Our crops like banana would just ripe here)," said resident Jocelyn Belayon.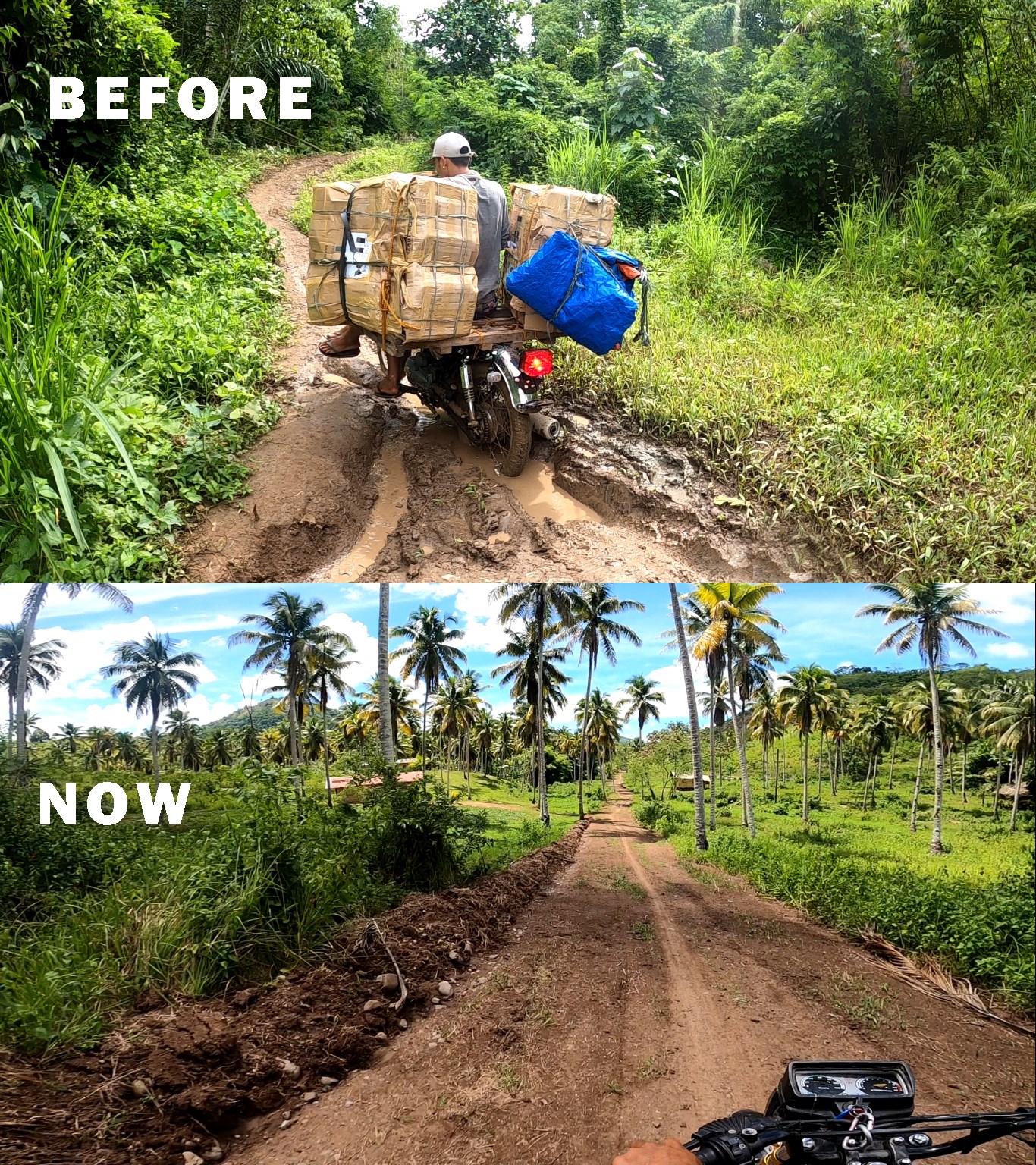 With the road project, along with the other government projects being introduced in Barangay Maragatas, residents say they are now in high spirits and are more motivated to take an active part in the government.
The road-widening project, which was initiated by the provincial government through the mandate of Governor Nelson Dayanghirang, was implemented in support of the national government's Executive Order 70 or Whole-of-Nation Approach to End Local Communist Armed Conflict.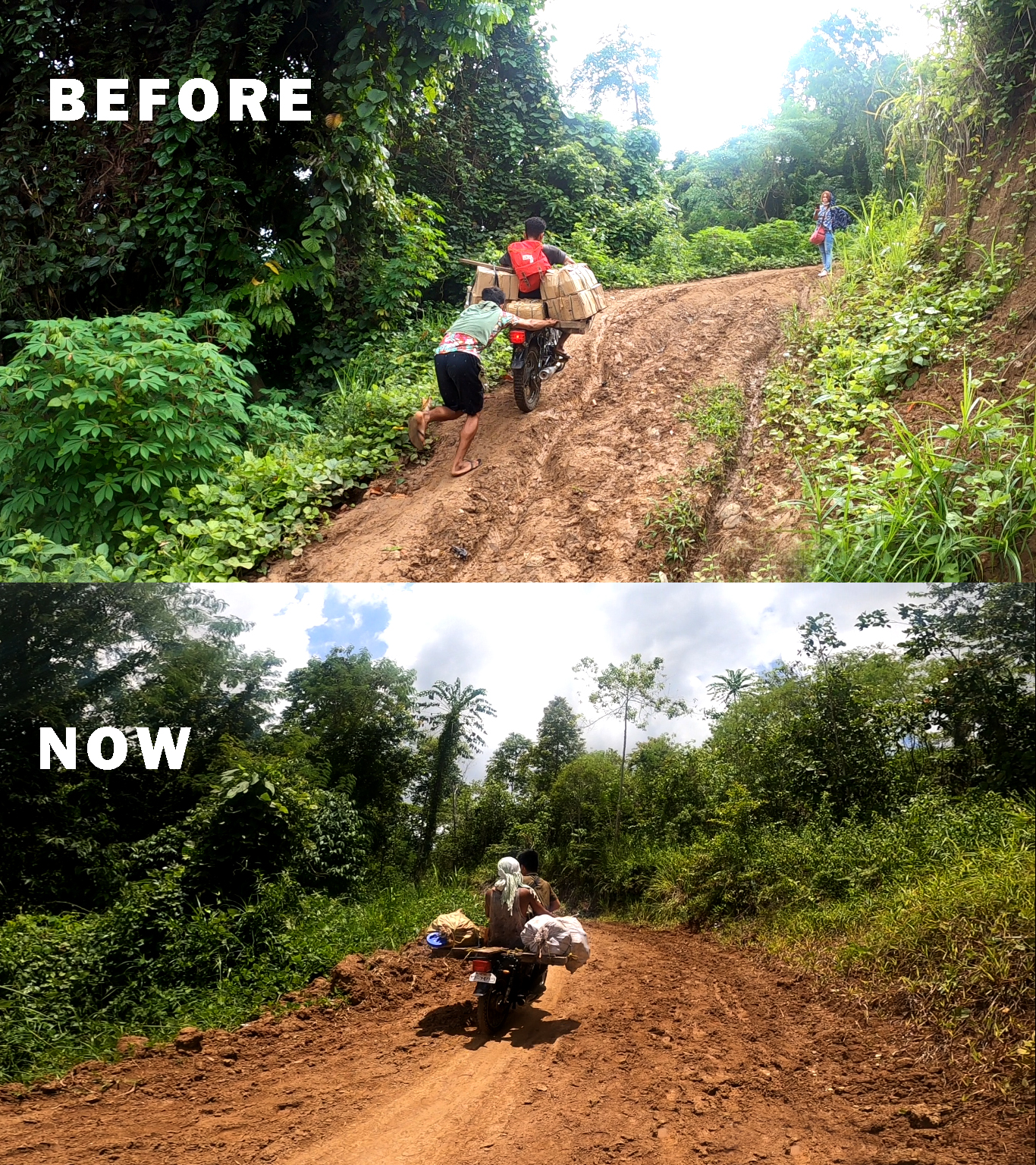 Barangay Maragatas which was once a hotbed of the Communist insurgency has been placed among the top ten priority barangays in the province for government programs and projects under the EO70. Through the program, the government aims to reach out to these "vulnerable" communities and win the people's hearts and minds in the bid to achieve genuine peace and development on this side of the country. |KLD-PIO