TARRAGONA, DAVAO ORIENTAL – Placing peace and sustainable development as a priority in his development direction, Governor Nelson Dayanghirang led the launching of "Oplan Tomoaong" on October 21 at Sitio Nagas, Barangay Tomoaong, here.
"Oplan Tomoaong" is the provincial government's innovative anti-insurgency campaign in support of President Rodrigo R. Duterte's Executive Order 70 which calls for a "Whole-Of-Nation Approach to End Local Communist Armed Conflict."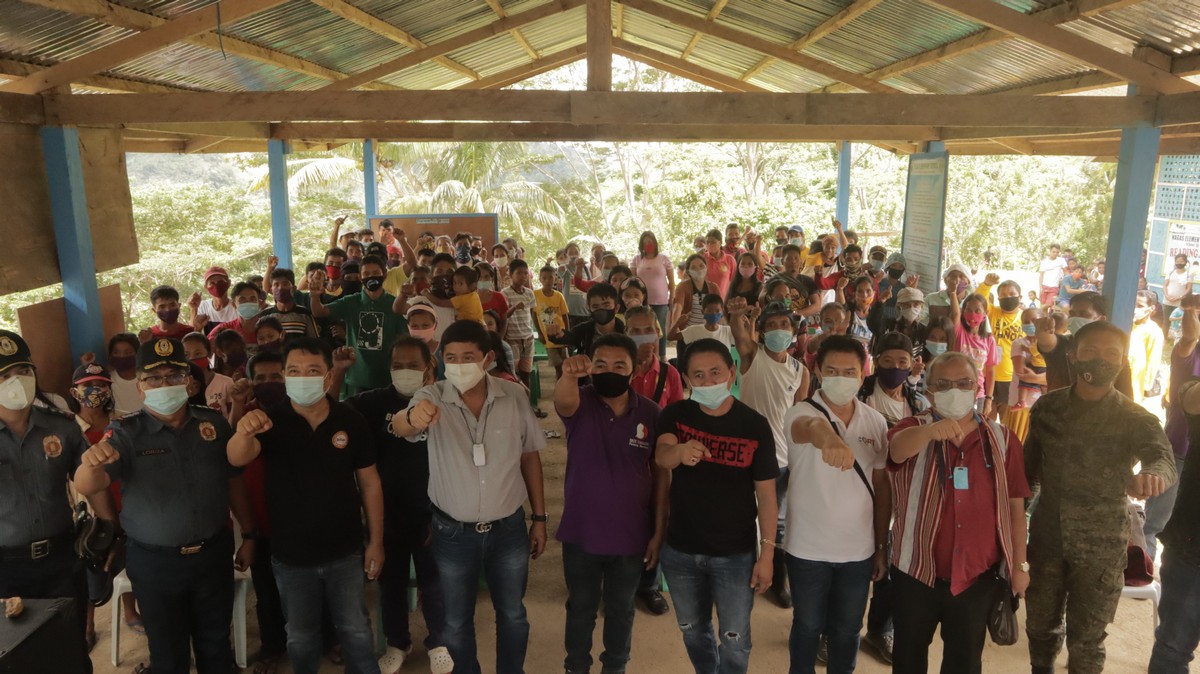 Through Governor Dayanghirang's Executive Order no. 13, the province of Davao Oriental localized the President's directive. Under the program, partners from provincial government departments, national line agencies, civil society organizations, and private establishments pool efforts and resources to streamline peace and development initiatives.
"We are all longing for long-lasting peace. This peace and development initiative does not limit providing services but it is also our way of getting the communities' needs and wants to improve our delivery of goods and services," Gov. Dayanghirang.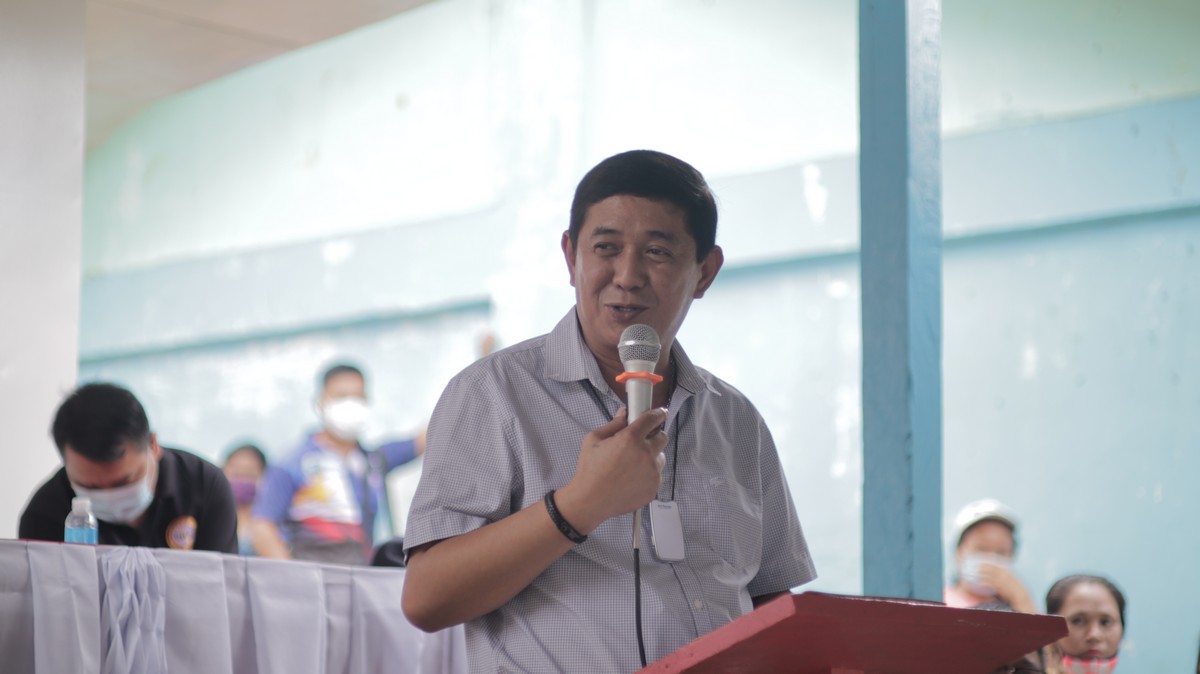 In his welcome remarks, Punong Barangay Bernardo Awit expressed his deepest gratitude to Gov. Dayanghirang and to the provincial government's stakeholders for reaching out to the people of Sitio Nagas despite the poor road condition.
Mr. Ednar Dayanghirang, PTF-ELCAC Vice-chairperson, and Provincial Governor's Office Chief of Staff emphasized that communism is the hindrance of far-flung community's development and not poverty.
"We are going down to every purok and sitio in the province not just to deliver the right services and goods for everyone but also to encourage you to end your support to the communist rebel group New People's Army," said Ednar Dayanghirang.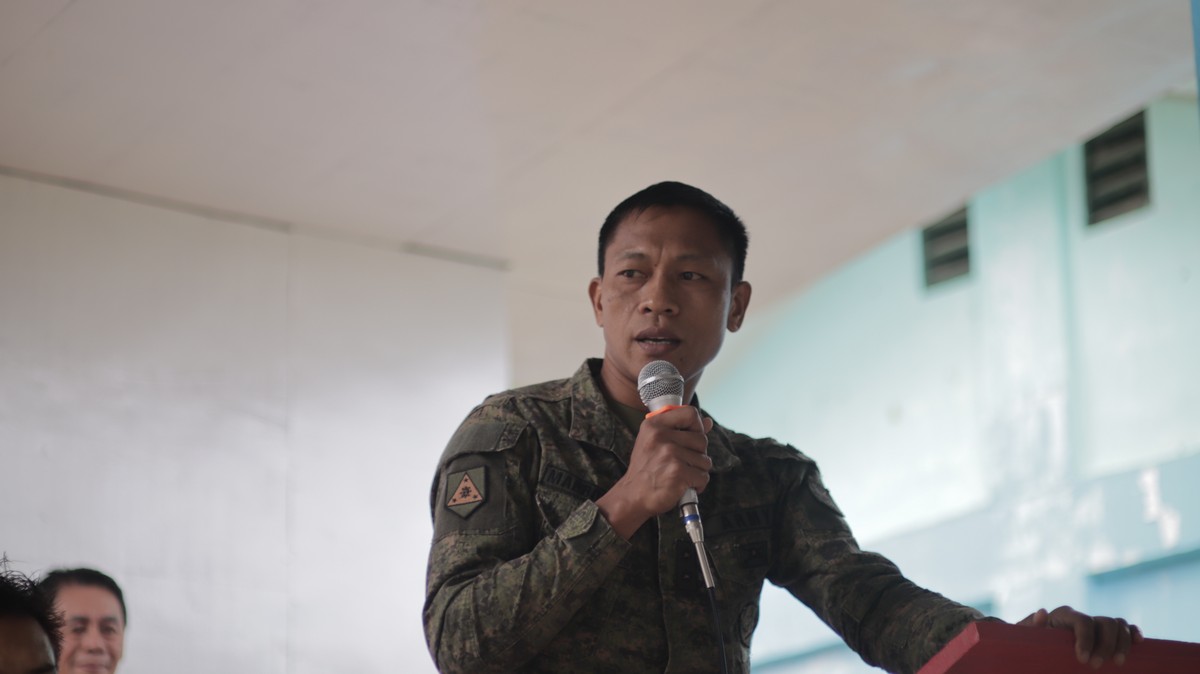 Lieutenant Colonel Roman Mabborang, commander of 66th Infantry Kabalikat Battalion of the Philippine Army encouraged people's cooperation by simply reporting any sightings of NPA in their Barangay Tomoaong.
He also said that this innovative program that highlights the provincial government and its stakeholders' concerted efforts are generally aimed for three virtues which he dubbed as KKK: Kalinaw (Peace), Kalambuan (Development), and Kalipay (Happiness).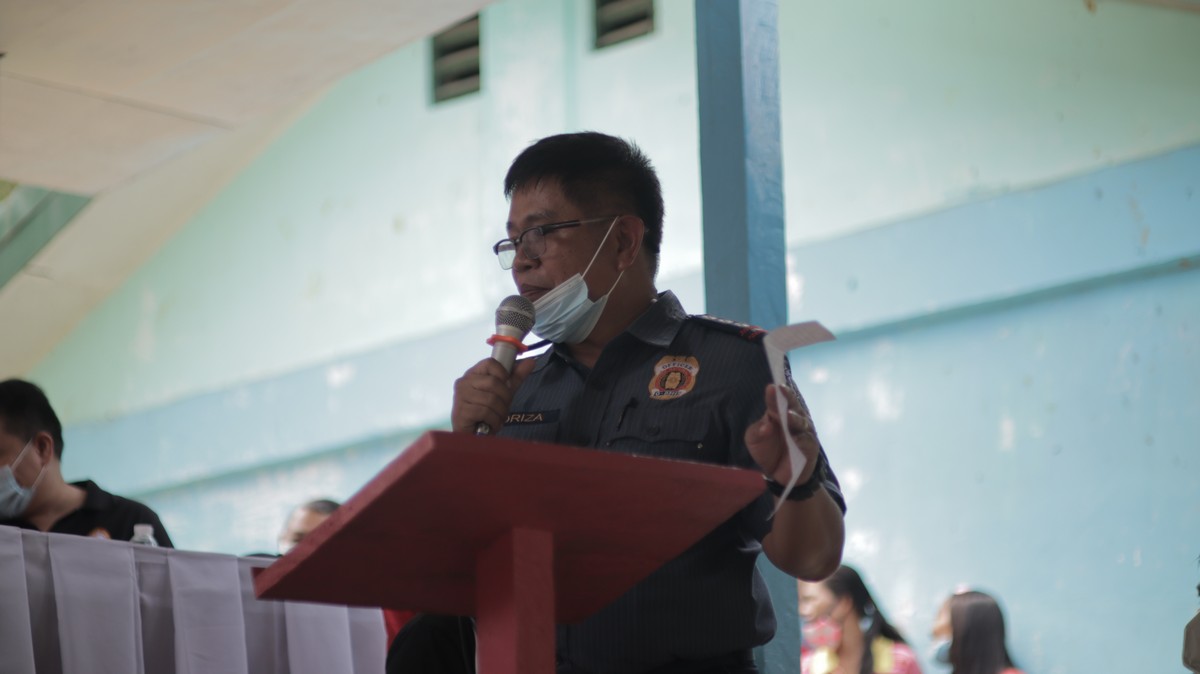 Present also during the launching is Police Colonel Joselito Loriza, Davao Oriental Provincial Police Office Director, Provincial Director Orle Cabaobao of Department of the Interior and Local Government, Vice Governor Niño Sotero L. Uy, and Mayor Nestor L. Uy of Tarragona who encouraged the people to support the government because "we only have one government and we cannot afford to let it fail us."
"We're very lucky because we have a president who started as a local government unit official, who felt our qualms in the grassroots and acted upon it," said Mayor Uy who also reminded the people of the government perishable resources and encouraged them to be self-reliant.
Downpour of Services
Barangay Tomoaong is the fourth barangay in the province where the localized EO 70 of the President was launched. Like Oplan Maragatas and Oplan Marayag in Lupon, and Oplan Tubaon in Tarragona, scores of projects and services are expected to be implemented in Barangay Tomoaong.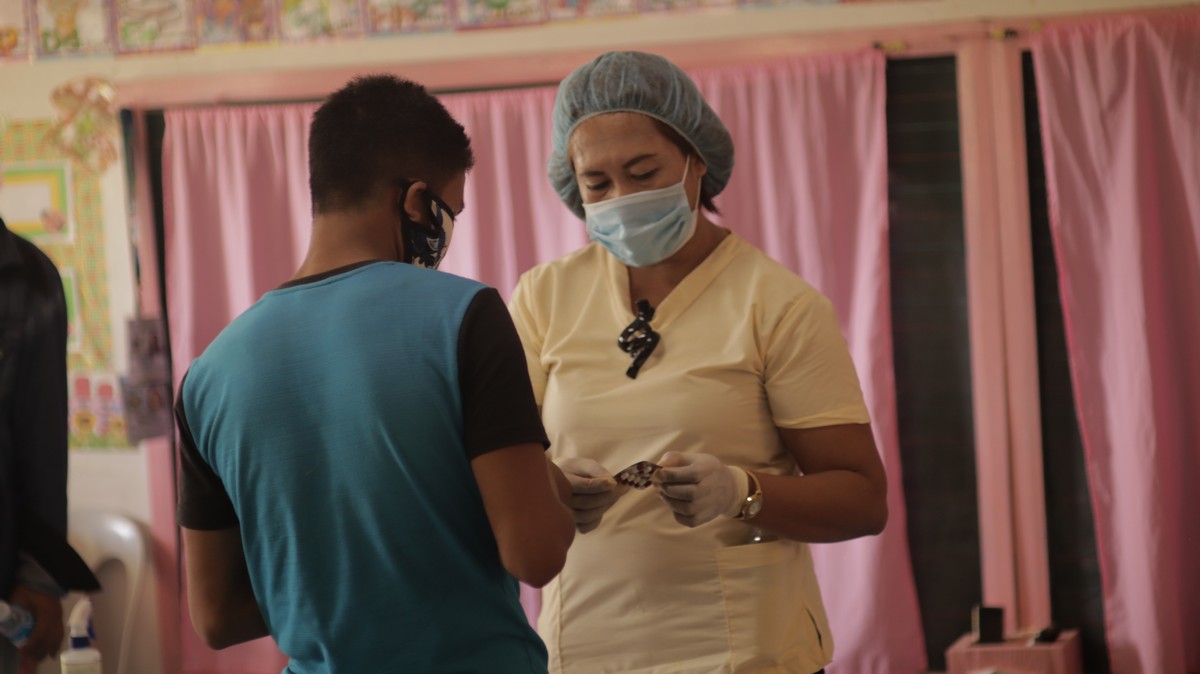 For immediate services, more than 50 boys aged 4-12 years old underwent free circumcision through the "Operation Tuli" facilitated by the medical team of the Philippine Army.
Free medical check-up and medicines were offered by the Municipal Health Office of Tarragona together with the Provincial Capitol Clinic and Provincial Health Office while the Provincial Social Welfare and Development Office and Provincial Persons with Disability Affairs Offices delivered social services to senior citizens, sports equipment for the youth, assistive devices for PWDs and family food packs.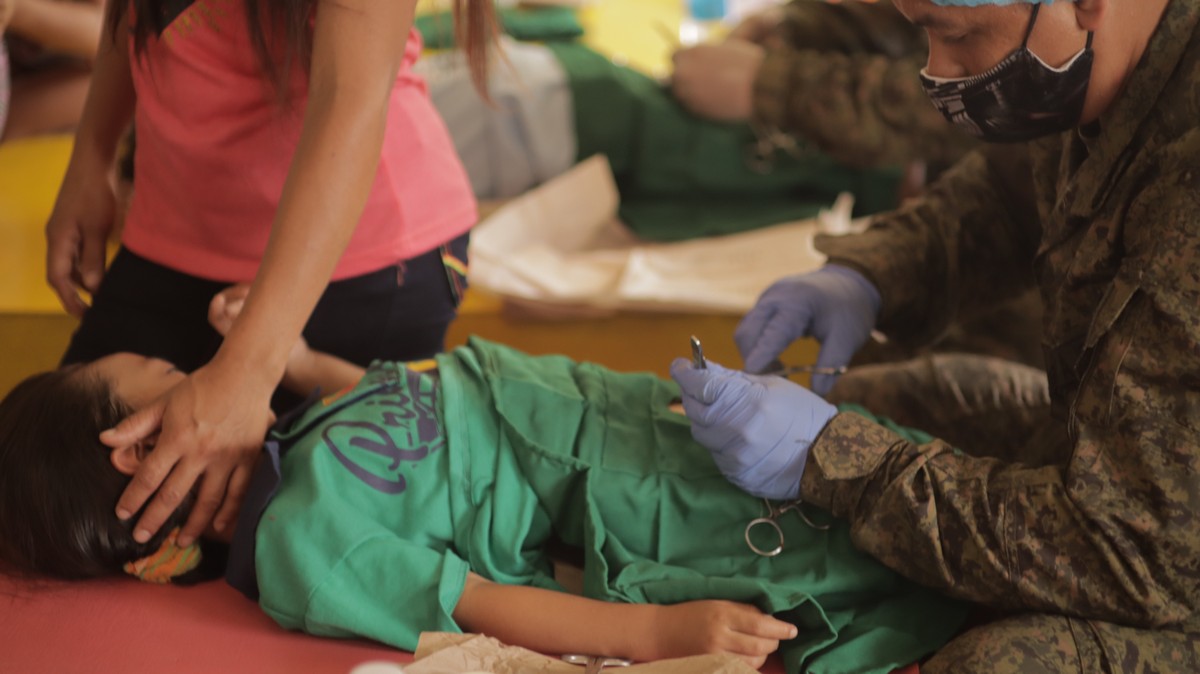 The Provincial Agriculture Office distributed seedlings, vegetable seeds, and other farm inputs for the farmers while the Provincial Veterinarian's Office distributed live native chicken to selected livestock raisers. Both offices are set to conduct a series of trainings for community farmers.
Sets of other programs that the village will expect in the coming weeks are the Law Enforcement and Territorial Defense Orientation and Community Responders Course of the "Bagani Training" through the Provincial Disaster Risk Reduction and Management Office together with its security counterparts from the Philippine Army, Philippine National Police, and the Bureau of Fire Protection.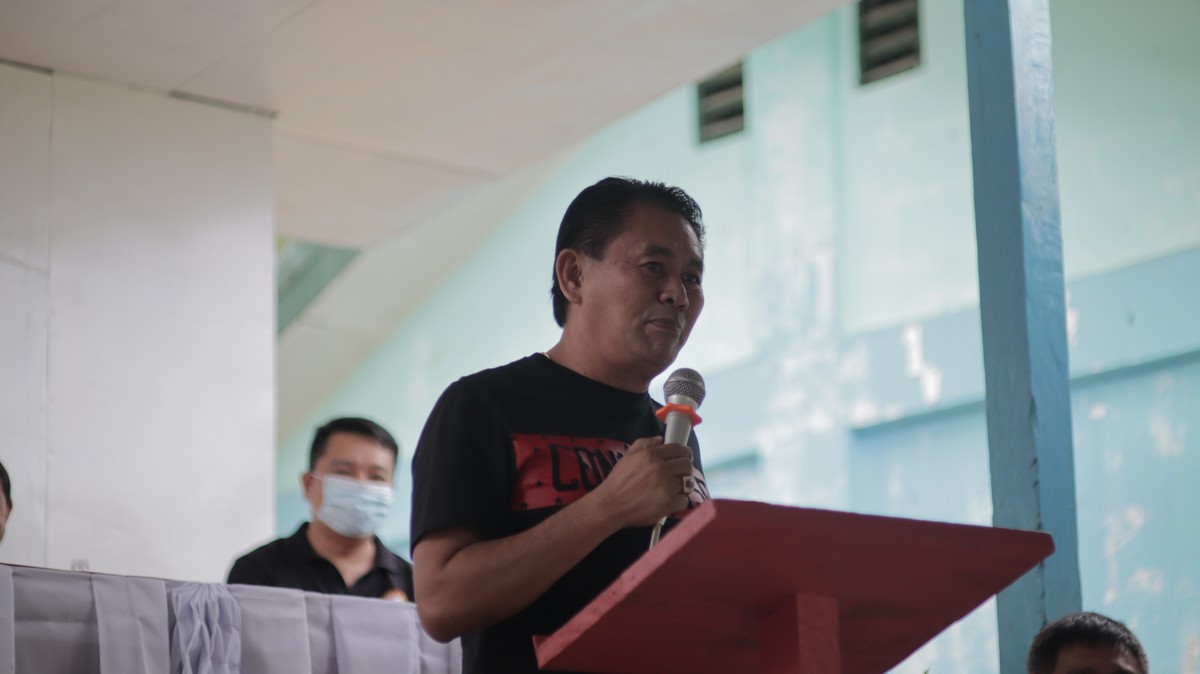 A three-day Indigenous Peoples Youth Leadership Summit to be facilitated by the New Leaders for Development Youth and Youth for Peace Movement Davao Oriental will be held to educate the youth on the pressing societal issues involving their sector. The summit also aims to organize the youth movement who will serve as the force multipliers of the government's campaign against communist armed conflict.
Barangay Tubaon, one of the top 10 priority barangays for peace and development projects, was once a hotbed of armed conflict and once a beehive of NPA mass supporters.
"Let's unite and work together with the government for meaningful programs. All our aspirations for our communities can easily be achieved if you help the government by withdrawing your support from the NPA and convince those whom you know are still involved in the movement to surrender to the government," Gov. Dayanghirang said.
Amidst all these interventions, Gov. Dayanghirang appealed to the residents to give their full support to the government's efforts in sowing peace and development in their community. By Van Jorain O. Rufin