Three former members of the Communist-Terrorist Group New People's Army, who recently yield to the government forces, were formally presented to Governor Nelson Dayanghirang earlier this morning at the Governor's Mansion, Provincial Tourism Complex, City of Mati, Davao Oriental.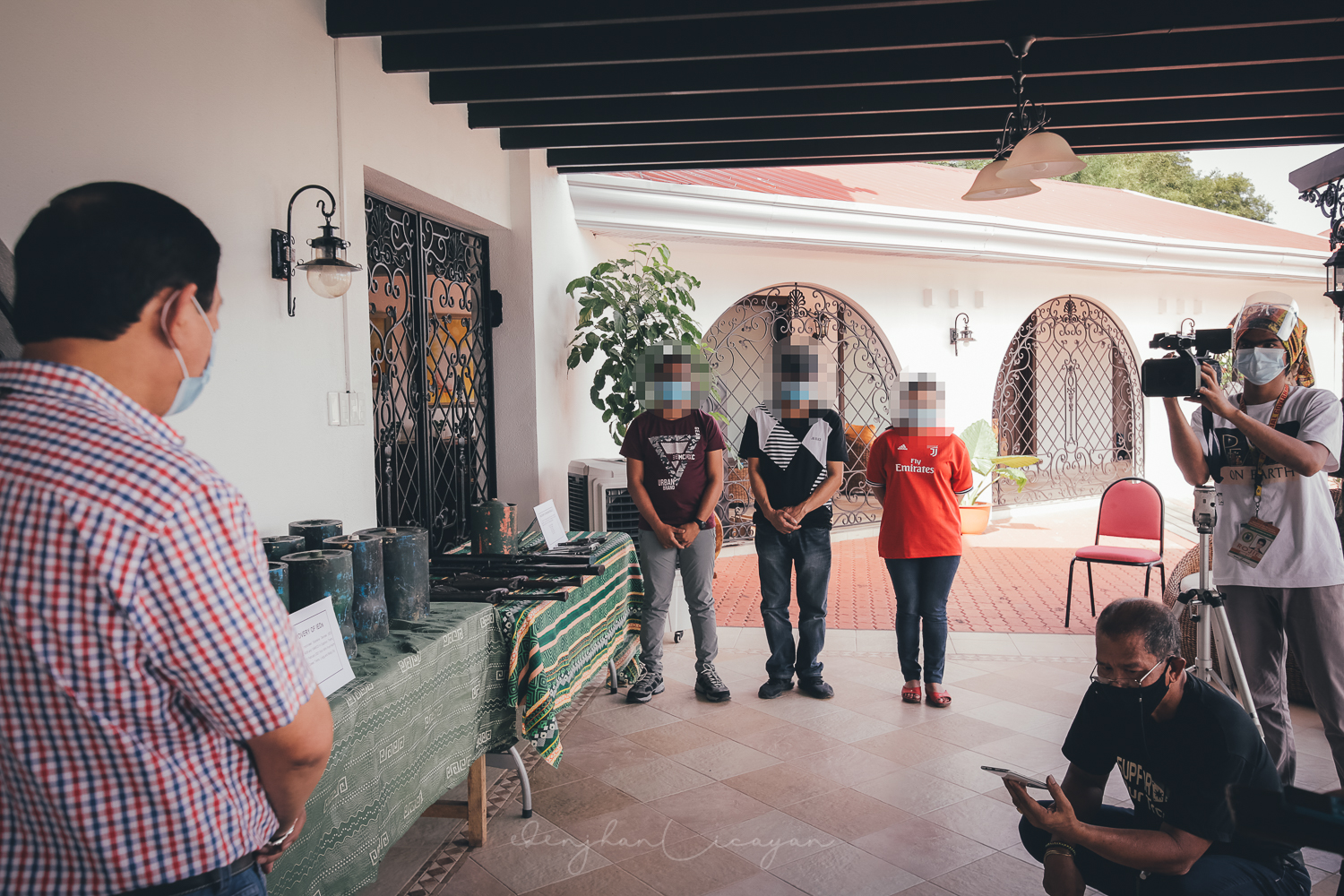 Governor Nelson Dayanghirang warmly welcomed the former NPA members back to the folds of the law as he gave each of them a cash incentive amounting to P100,000 and another P50,000 each for the negotiator or facilitator who helped the former rebels surrender.
The Governor, who personally shelled out a total of P450,000 from his personal pocket, said this is part of his commitment to encouraging more members of the New People's Army to lay down their arms and live a peaceful life.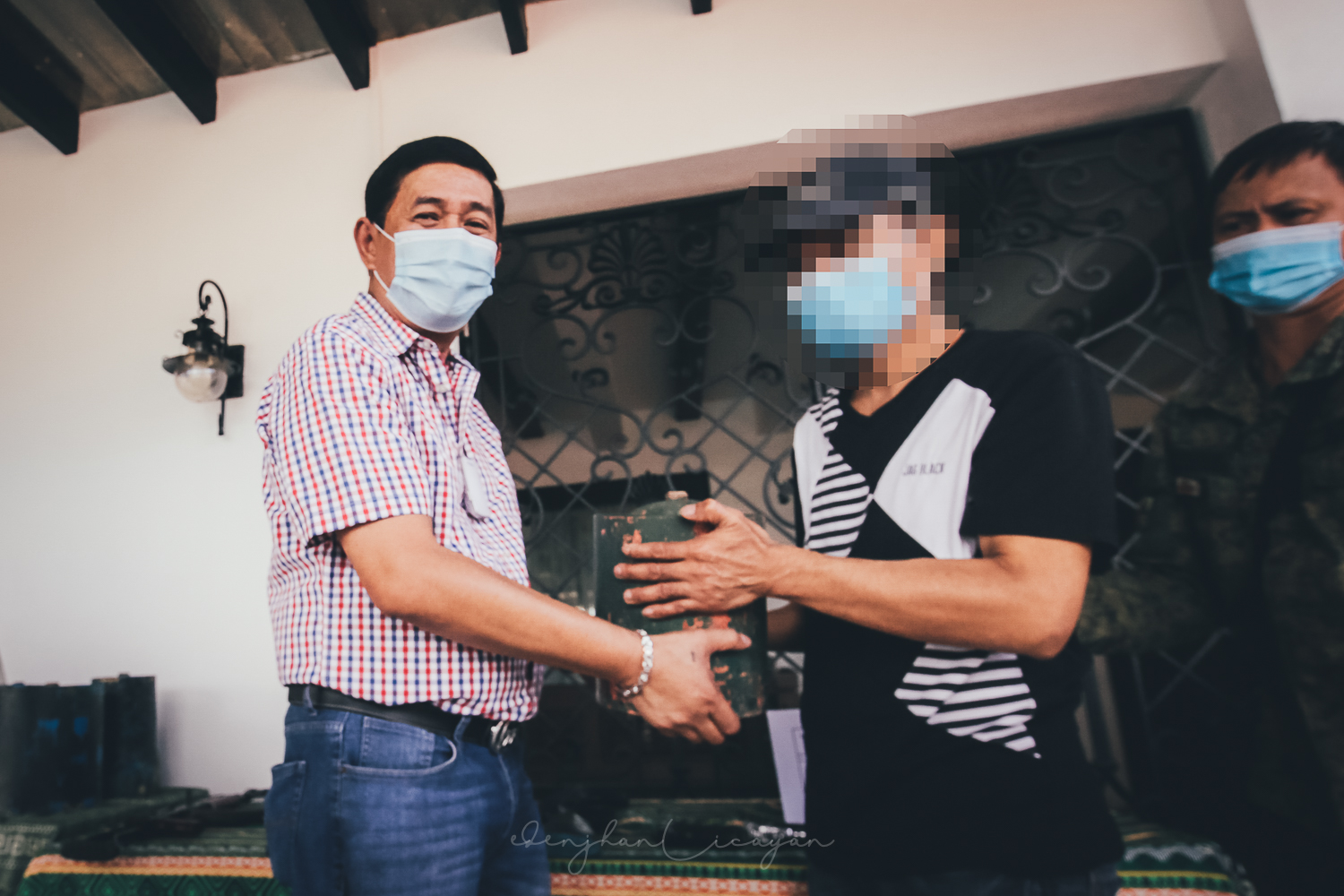 "Later on, we will urge the mayors to also provide counterpart funds for the cash incentives to be given to those NPA members who will surrender," said the Governor.
Aside from the cash incentive, the former rebels are set to receive cash assistance and scores of other benefits and services from the government through the Enhanced Comprehensive Local Integration Program (E-CLIP).
During the formal presentation of the former rebels, several recovered war materials and Improvised Explosive Devices (IEDs) were also presented.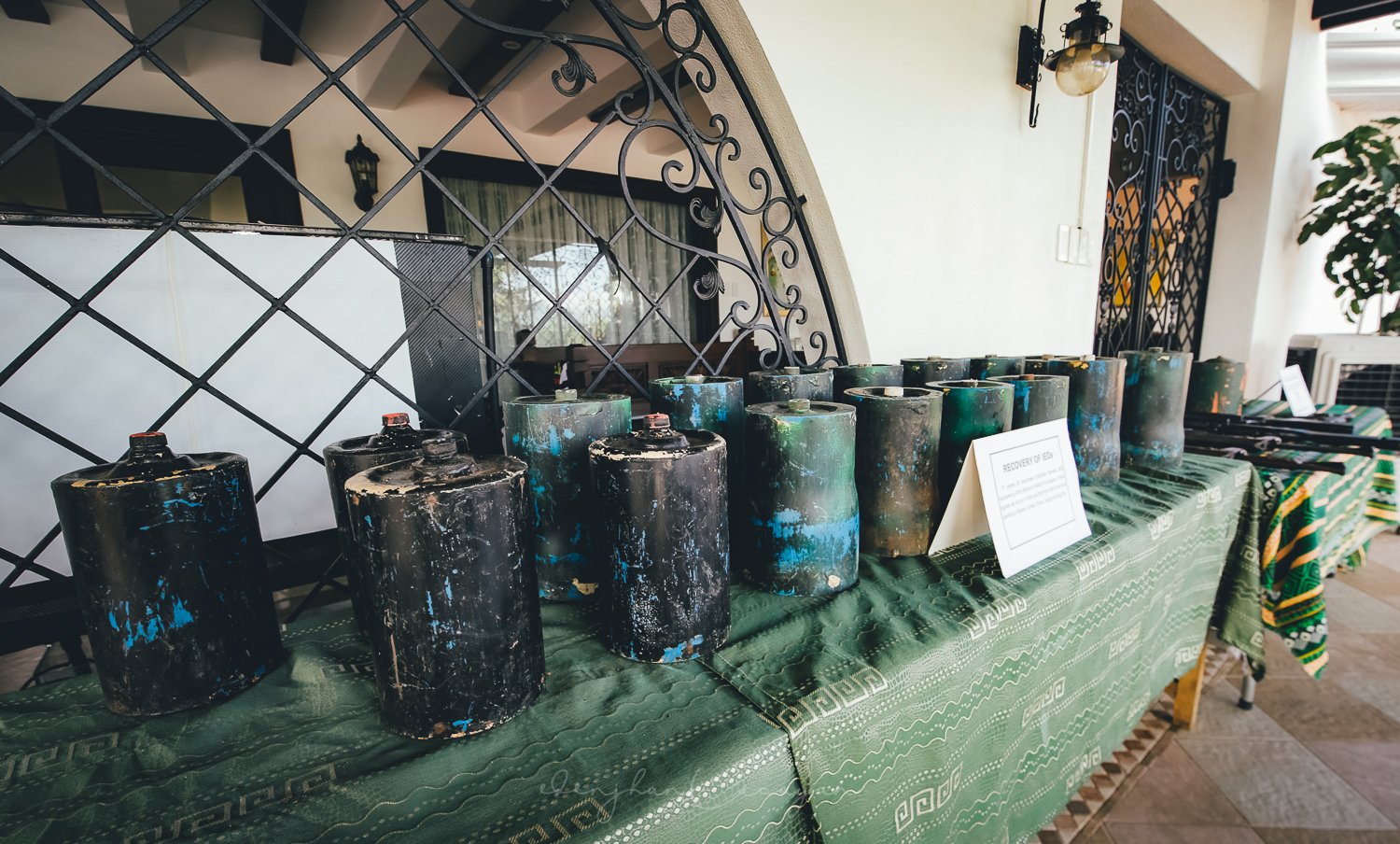 Among the recovered war materials is an arms cache containing two AK 47 rifles, one carbine, one M79, one Caliber 45, one Caliber 357, and one Improvised Explosive Device. These were recovered in Mangway, Barangay Maragatas, Lupon, Davao Oriental upon the revelation of one of the surrenderees named Mic who was a former Team Leader of the Weakened Guerrilla Front 18  in South Regional Committee 2 and Southern Mindanao Regional Committee (SMRC).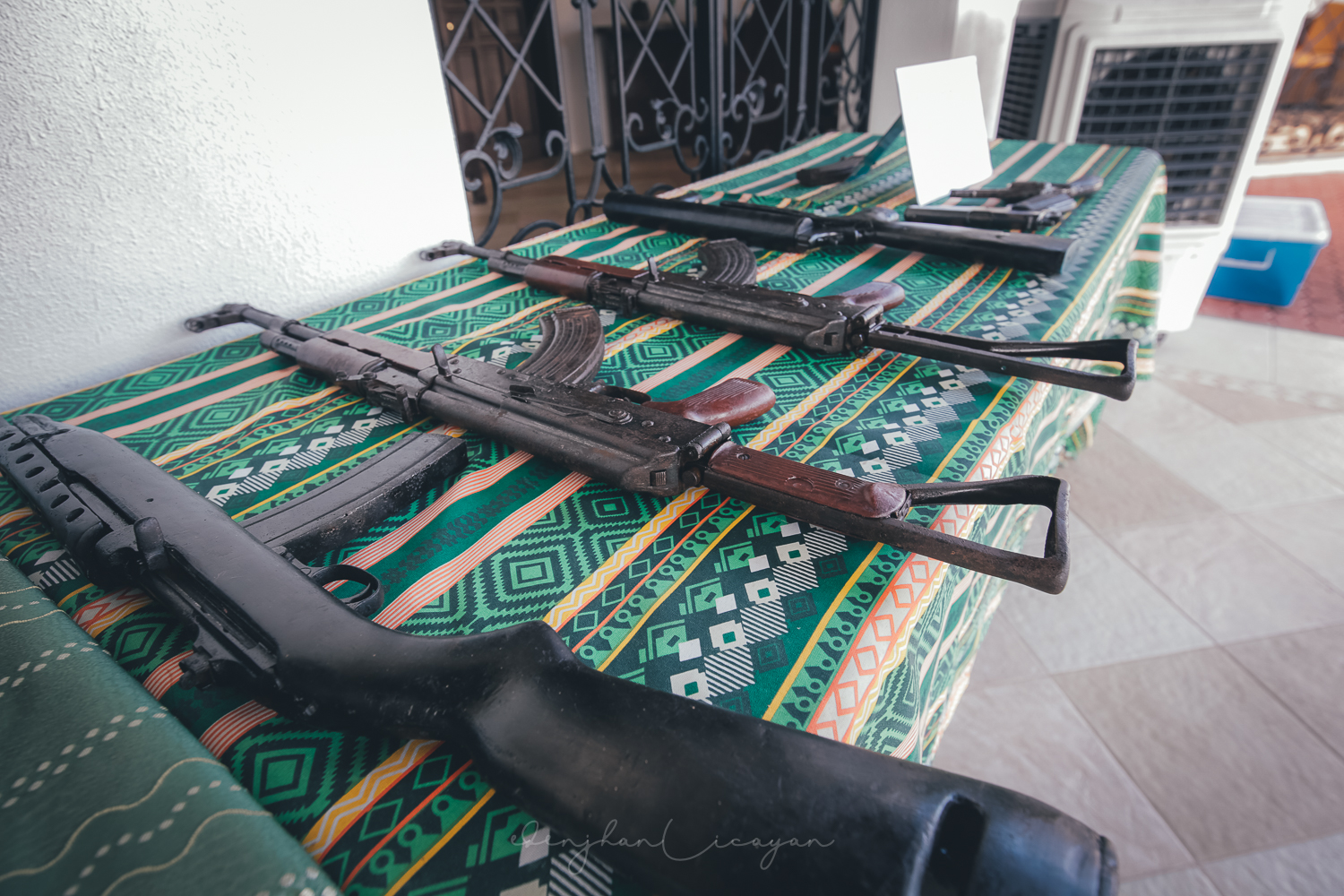 Also presented were 17 pieces of Improvised Explosive Devices recovered from the NPA Front North operating in the municipalities of Boston and Cateel in Davao Oriental and in the neighboring province of Agusan del Sur.
One of the surrenderees called Taki, 30, who was formerly connected with Weakened Guerrilla Front 20  as its Secretary, said he left the movement in 2019 because he could no longer endure the exhaustion and hunger inside the NPA movement. He said the loss of their mass supporters in the communities whom they used to ask for assistance is a major setback for the group. "It was very difficult. That's why I decided to leave and then grabbed this opportunity to surrender. I want to put all of this behind me," said Taki, who started as an activist at the age of 19.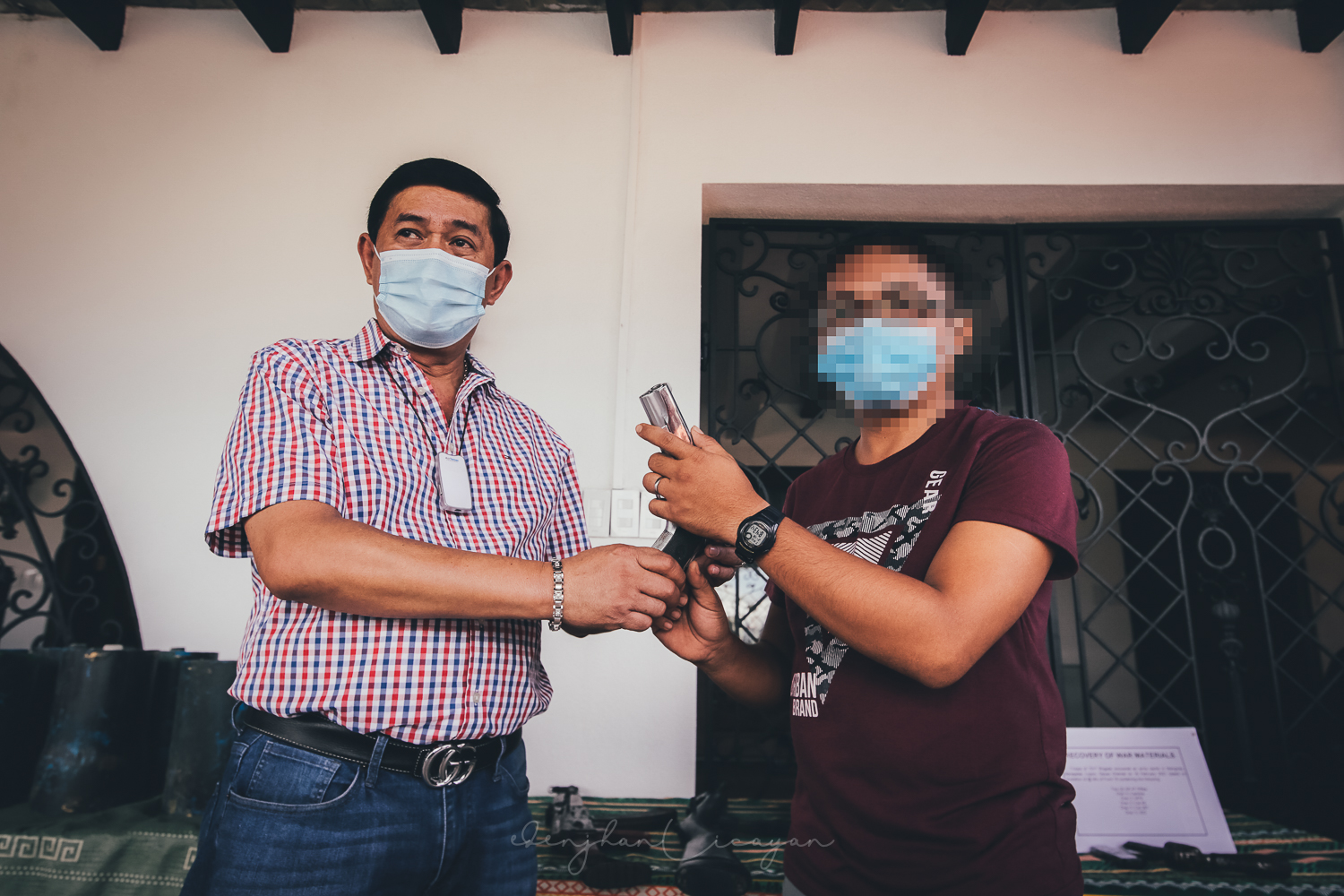 Taki called on to the youth sector not to be deceived by the lies of the Communist-Terrorist group which often masquerades as human rights groups.  He said he does not want others to fall for the same mistake as he did.
Also, one of the three surrenderees is a 25-year-old named Lovely who served as a former squad medic of the WFG 18 and SMRC.
701st Brigade Commander Brigadier General Krishnamurti Mortela, who presented the surrenderees and the war materials to the Governor, said the surrender of rebels is a good sign that the government efforts, particularly the implementation of the Whole-Nation-Approach to End Local Communist Armed Conflict coupled with the Focused Military Operation is indeed working on the ground. KLD| Photos By Eden Jhan Licayan