DAVAO ORIENTAL — The implementation of the road opening/piloting project promised by the provincial government to the residents of Sitio Butay — a roadless, hinterland sub-village in Barangay Pichon, municipality of Caraga — is set to start soon as Governor Nelson Dayanghirang and other concerned stakeholders signed the Memorandum of Understanding (MOU) for the project earlier today, October 16, 2020.
The road opening project covers 9.7 kilometers from Bantao, Sitio Maglahus, Barangay PM Sobrecarey to Sitio Butay, Barangay Pichon.
Under the MOU, the provincial government will shoulder the entire project cost of P1.9 million which covers the fuel and heavy equipment.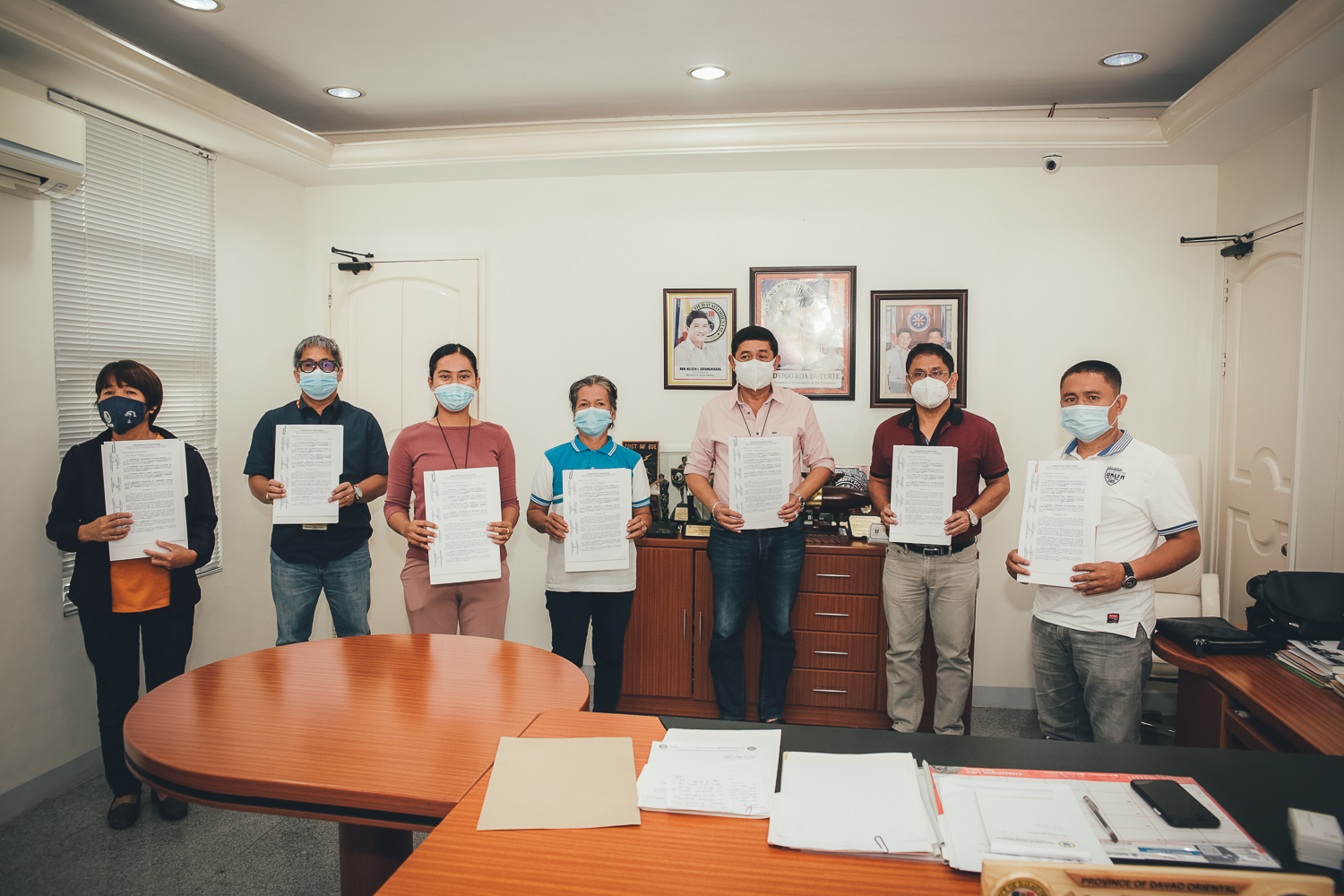 On the other hand, the Barangay Local Government Units of Pichon and PM Sobrecarey will take charge of the social preparation while the Tribal Community will lead the negotiation with the affected residents in securing the Road Right of Way.
Tribal Chieftain Christine Banugan of the Certificate of Ancestral Domain Title-01 comprising 13 sub-villages, including Sitio Butay, said that all fourteen lot owners from Sitio Butay and three from Sitio Maglahus who will be affected by the project have already signified their support for the implementation of their community's long-dreamed road project.
The National Commission on Indigenous Peoples (NCIP) committed to securing the Free Prior and Informed Consent for the project which is bound to affect the timberland area covering the ancestral lands of the Mandaya.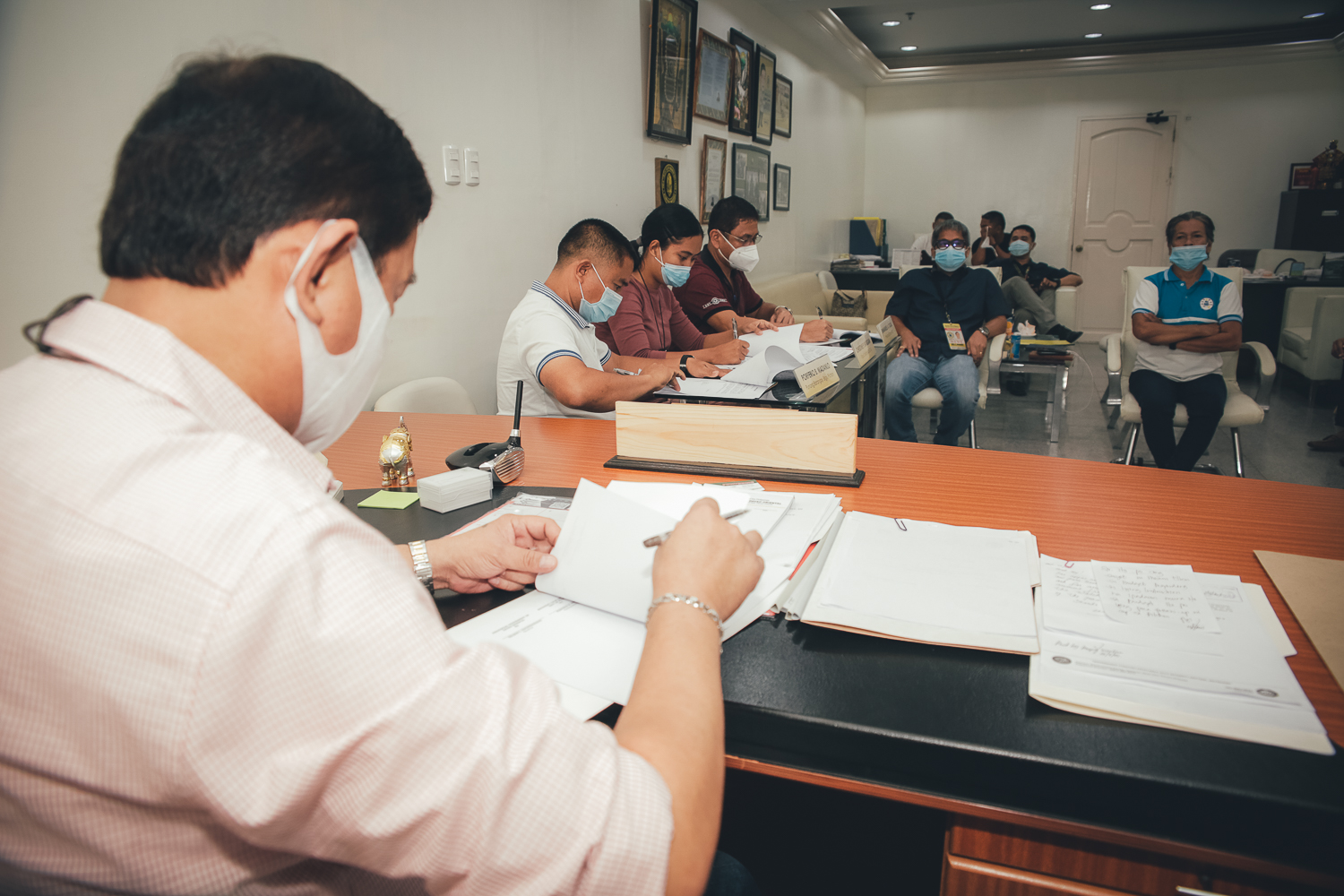 The Department of Environment and Natural Resources has also thrown its support to the promising project as it committed to provide support such as the provision of seedlings and other livelihood support to the residents.
Engr. Ruel Dumadag, OIC Head of the Provincial Engineer's Office, said that the province targets to complete the road opening within 60 days from its ground-breaking ceremony scheduled on October 29.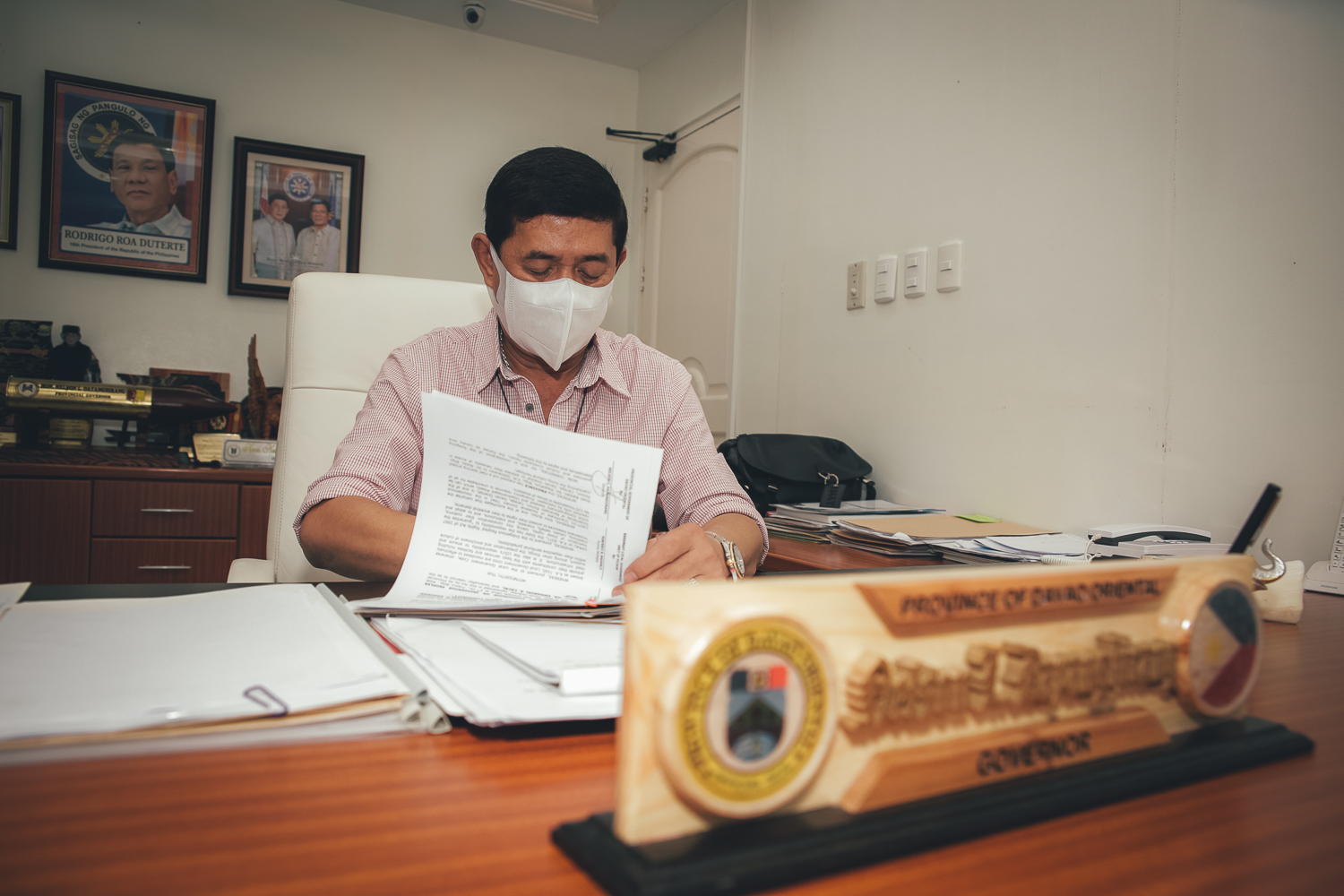 Governor Nelson Dayanghirang said that despite the absence of funds and the lack of heavy equipment, the provincial government made an effort to secure a budget. The Governor also happily announced that the private contractor Ulticon Builders agreed to lend the province heavy equipment to fast track the project implementation.
"With this road opening, we will be able to ease the lives of our brothers and sisters in Sitio Butay. We can also give them the opportunity to grow crops in volume," he said, noting that the residents of Sitio Butay, for years, have not grown crops to be sold to the market because of the difficult road condition.
The road opening project intends to enable motorcycles and four by four vehicles to reach the sitio.
While the project is hoped to be completed before December, the provincial government looks forward to the next phase. Upon the completion of the road opening project, the provincial government eyes enrolling the said road for national government funding for its upgrading and concreting. By Karen Lou Deloso/Photos by Eden Jhan Licayan